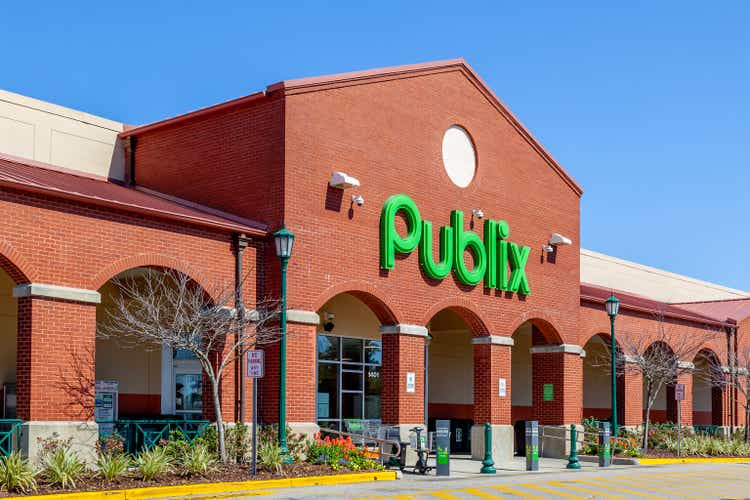 On Valentine's Day, Kite Realty Group (NYSE:KRG) delivered its first quarterly earnings report since the October completion of the merger with Retail Properties of America (RPAI). AFFO of $0.43/share beat the pandemic impaired 4Q20 comp by 30%, but KRG management is really excited about what is yet to come. After studying the merged entity, I'm prone to agree.
The Merger
On July 19, 2021, KRG announced that it would merge with Retail Properties of America, in an all-stock transaction, to form a $7.5 billion shopping center REIT. The merger was completed, under originally defined terms, on 10/22/2021. Since the combination of two, smallish retail REITs didn't generate much financial media attention, you might do well to review the terms of the deal here.
Pro forma, the idea was that the new, larger entity would present a better KRG under each of the following metrics:
4Q21 Post-Merger Results
Though the two companies were one for only the final two months of the year, they performed well enough to exceed a number of their pro forma targets.
Leasing:
*Executed 132 new and renewal leases representing over 927,000 square feet.
*Cash leasing spreads of 27.4% on 23 comparable new leases, 8.3% on 60 comparable renewals, and 12.9% on a blended basis.
*Operating retail portfolio annualized base rent (ABR) per sq. ft. of $19.36, a 5% increase year-over-year (vs. pro forma $19.29).
*Retail portfolio 93.4% leased (vs. pro forma 91.6%).
*Portfolio leased-to-occupied spread of 250 basis points, which equates to $33.0MM of signed-not yet-open NOI. This expected (contractual) revenue takes net debt to adjusted EBIDTA to 5.6x (vs. pro forma 6.0x).
These, and other, metrics in the 4Q report demonstrate that Kite management did not oversell the virtues of the merger and that they continue to forecast conservatively.
2022 Earnings Guidance
Again, I emphasize the conservative nature of their forecasting. In the key assumptions of same-property NOI growth of 2.0%, you must acknowledge that 4Q same property NOI increased by 7.2%. The bad debt of 1.5% of total revenues is twice what they have experienced historically and twice that of 4Q21.
In post 4Q reporting investor presentations, analysts have accused KRG management of cleverly sandbagging on earnings forecasts. Management shrugged its shoulders.
Even if this is a low bid, the $1.72 mid-point 2022 AFFO forecast prices KRG at 12.8x FFO, a discount to lesser peers. Lesser peers who are not growing FFO apace.
Additionally, S&P Capital IQ published consensus NAV estimates value KRG shares at $25.47; the differentiating factor in this valuation is that KRG's price is estimated at a 6.45% cap rate while its peers are priced at 6.10%. This metric is incongruous with KRG's superior $19.36 (and growing) ABR and the whisper number for KRG's NAV now hovers in the $27-29 range.
The Near Term
We had our first face to face with KRG management in June of 2018. They dismissed 2MC's small town, Madison, Wisconsin existence. We dismissed KRG's small market Indianapolis existence. Mutual meh.
Today, understanding how Kite Realty was reshaping its portfolio prior to the unforeseen pandemic, surviving the horrors of 2020's economic shut-down, and seeing how they have so quietly evolved to a sustaining growth platform, I'm impressed.
KRG management seems to have postured in a way that simply asks for the opportunity to prove the result. I believe they will follow a path to under-promise and over-deliver.
Two years from now, the purchase of Kite Realty below $23 a share will look like an astute bet.