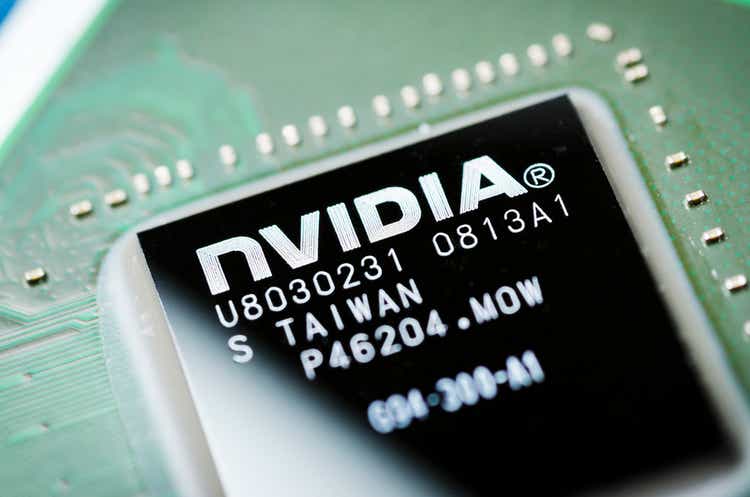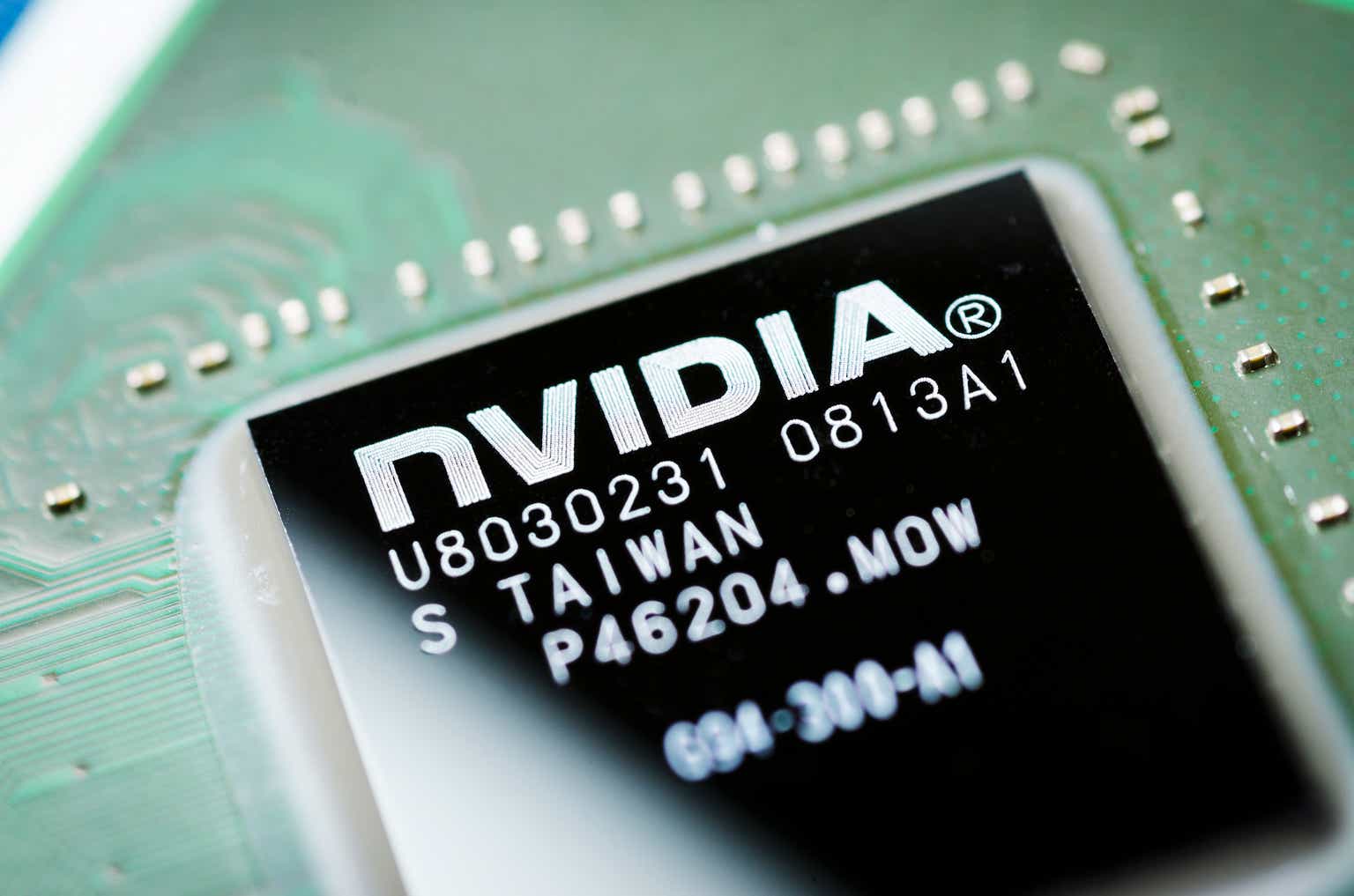 Investment Thesis
NVIDIA (NASDAQ:NVDA) CEO Jensen Huang delivered his highly anticipated spring GTC 2022 keynote on Tuesday. It was packed with information on NVIDIA's hugely expanded market opportunity with exciting details. Nevertheless, much of it remains on future optionality, which could have explained the tepid share price reaction. However, we could also have argued that the stock had a remarkable recovery in the previous week, leaning into this week's GTC.
Still, we think Huang & Team delivered. Despite its optimism, critics could point out that management was reticent about updating its near-term guidance. But, it's critical for NVIDIA investors to note that GTC was never about what will happen over the next two months. With this perspective, we think the updates that management shared excited us, as we look forward to the launch of its Hopper architecture for its data center and hyperscaler acceleration.
NVIDIA's Upsized Market Opportunity
| | | |
| --- | --- | --- |
| Segment | Revised Available Opportunity | Remarks |
| Gaming | $100B | Based on Geforce NOW expansion and RTX installed based upgrades |
| Data Center & Hyperscaler | $300B | Accelerated Chips & Systems |
| AI Enterprise | $150B | Software. Based on the installed base of servers |
| Omniverse | $150B | Software. Based on per seat & per robot |
| Drive Hyperion | $300B | Mid-Term: $11B from FY23-29. (Est. 25% Orin Soc, 75% Software). |
NVIDIA Road to $1 Trillion. Source: Company filings, Author
NVIDIA telegraphed a $1T available opportunity that the company can leverage over the long term. It sees it as part of a massive $100T TAM that NVIDIA can extend across multiple industries and verticals.
Notably, in our previous articles, we highlighted that NVIDIA had transformed itself into a full-stack computing company. Furthermore, the company has often communicated that its edge has always been based on its software capability. Therefore, even though NVIDIA's revenue has largely been predicated on its hardware prowess, investors are encouraged to expect a massive shift in contribution.
Given the massive scale of NVIDIA's AI accelerated computing, Huang emphasized it would have been impossible for customers to adopt its hardware stack without potent software solutions. He emphasized (edited):
The important thing about our software is that it's built on top of our platform. It means that it activates all of NVIDIA's hardware chips and system platforms. And secondarily, the software that we do are industry-defining software. So we've now finally produced a product that an enterprise can license. They've been asking for it, and the reason for that is because they can't just go to open source and download all the stuff and make it work for their enterprise. No more than they could go to Linux, download open source software, and run a multibillion-dollar company with it. (NVIDIA GTC Analyst/Investor Conference)
So, Huang is pretty upfront that NVIDIA's system and application software are critical to supporting their customers' accelerated computing ambitions. Notably, the company is now ready to push ahead with monetization, as it decomposed its available opportunity as shown above.
Notably, CFO Colette Kress quickly pointed out that the company is at an inflection point as it incorporates its software monetization. As seen above, software is projected to account for most of its $1T opportunity. Kress even highlighted that NVIDIA could be looking at a 67% gross margin in the current fiscal quarter (FQ1'23). She articulated (edited):
We've done a tremendous job with gross margin up to this point. We're probably looking at 67% this quarter. And we know that the future in front of us is going to incorporate software, which will assist our gross margins. Our products and systems in the data center can also help influence and the right mix of growth can also influence our gross margins as well. So we'll stay focused on gross margin going forward and looking from the growth from software to probably be one of the largest drivers that will increase our gross margin. (NVIDIA Conference)
NVIDIA's gross margins have been trending up over the last three years. And most of it is based on hardware. Therefore, given the more significant software opportunity moving forward, investors should expect incremental leverage as NVIDIA monetizes its software. Nevertheless, Kress was reticent to update topline guidance for FQ1 or specific margins guidance moving forward. Management was also careful not to telegraph a "hockey stick" inflection, effectively sandbagging expectations.
Notably, the most significant potential could be its opportunity in its automotive segment. Huang clearly emphasized that its opportunity includes autonomous cars on the road and autonomous mobile robots (AMR) in factories, warehouses, and fulfillment centers. However, automotive revenue accounted for just $566M of its FY22 revenue. It represented a mere 2.1% of its full-year revenue. Hence, there's no doubt that its most significant potential opportunity is a bet on future optionality.
But, Huang is an astute CEO as he showcased Amazon's (AMZN) utilization of its AMR in its fulfillment centers during his keynote. Then, he also shared that BYD Company (OTCPK:BYDDF) had signed up as one of its Drive Hyperion customers. With BYD's inclusion, NVIDIA is now represented across four of the leading BEV makers in China, ex-Tesla (TSLA): BYD, NIO (NIO), XPeng (XPEV), and Li Auto (LI). NVIDIA added:
Our traction is strong across all the segments of the automotive market. We have won designs in 20 of the top 30 EV car OEMs. We're working with 7 of the top trucking companies, 8 of the top robotaxi companies, and we help all of the leading OEMs with their infrastructure in the cloud. (NVIDIA Conference)
Final Takeaways
NVIDIA has presented a robust roadmap to transit from its highly successful A100 Ampere architecture to the new H100 Hopper architecture for its data center and hyperscaler customers. Notably, it expects that data center would be an even larger endeavor as data centers on the edge would proliferate with the increasing adoption of AI and robots. More IoT devices and sensors need to be deployed at the edge, and these require accelerators. Therefore, investors should expect enterprise penetration to deepen further. Automotive is one of the biggest surprises for us, given management's estimates of its available opportunity. We believe the installed base is massive and NVIDIA's projections are realistic. Yet, if we consider that Apple (AAPL) is also trying to enter the space, it should lend credence to the significance of the TAM.
Nonetheless, the company didn't announce an update to its gaming GPUs at this conference. However, we should expect its RTX 40 series cards to be announced later this year. Tom's Hardware reported release notes relating to its Ada Lovelace architecture, which could arrive this fall. Given that its current RTX adoption has only been adopted by 30% of its installed base, there are tremendous opportunities moving ahead for its customers to upgrade.
Furthermore, NVIDIA highlighted that its gaming customers have been "buying up," as they increased their spending for their upgrades. Therefore, we could expect pleasant surprises to the upside as well.
Is NVDA Stock A Buy, Sell, Or Hold?
NVDA stock is trading just slightly above our fair value estimates. Therefore, if you add now, you are not getting it cheap. But, we are confident that the stock would be re-rated once the Street gets down to business and incorporates its new metrics into their financial models. Furthermore, last week's solid recovery could also have affected NVDA stock's lackadaisical reaction to its breathtaking GTC revelations.
Hence, we don't think it's significantly overvalued. As such, we reiterate our Buy rating on NVDA stock. However, if you are more conservative, you can consider taking a 10-15% haircut off its current price before adding.