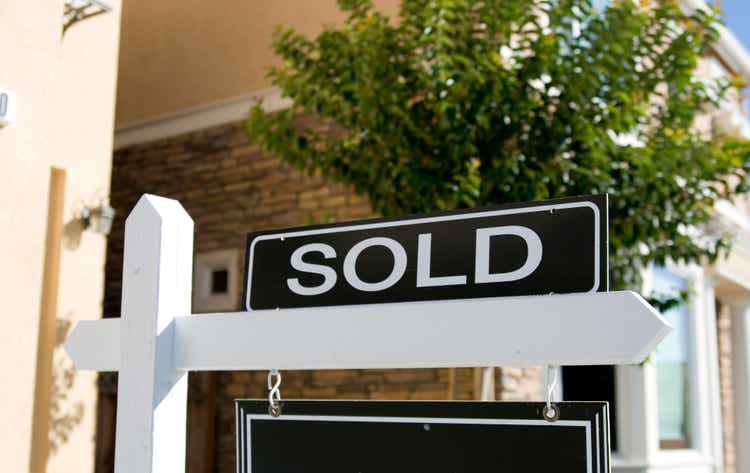 A couple of weeks ago, I detailed how the situation at the Ark Innovation ETF (NYSEARCA:ARKK) had reached an interesting point. All of a sudden, Cathie Wood and her team had stopped purchasing a number of their favorite names, despite many of these stocks continuing to fall. I also noted how the ETF had been in consolidation mode for a number of months, but the number of names being sold was also slowing, thus limiting what could be bought. Well, a few weeks later, it seems that ARKK and Cathie Wood have found a way to start buying again, but the method here seems very suspicious to say the least.
As a reminder, there are two types of activity that happen for an active ETF like ARKK. First, the fund can have daily inflows or redemptions, at which point it uses the proceeds to buy or sell all of its holdings. This is done across the board, so if $100 million comes into the ETF, a name with a 10% weight gets $10 million put into it, while a name with a 3% weight would get $3 million.
The other way that positions can change is what is known as allocation trades. These are specific buys or sells where the Ark Invest team decides to increase or decrease the weight of a particular holding in an ETF. Cathie Wood and the Ark Invest team continually boast that they are very transparent because they send out a daily e-mail that shows these allocation trades for the six main active ETFs. Ark Invest also has three Index based ETFs, but their activities are not part of the trades e-mail.
Well, it turns out that ARKK hasn't exactly been transparent recently when it comes to its moves. The ETF has essentially been selling seven specific names behind the scenes without providing this information to investors through its normal daily e-mails. The names involved here are Teladoc (TDOC), CRISPR Therapeutics (CRSP), Intellia Therapeutics (NTLA), Beam Therapeutics (BEAM), PagerDuty (PD), Invitae (NVTA), and 2U (TWOU). As the link above shows, here's a list of those holdings over the past week and a half, along with some other ARKK holdings for a base line comparison.
A quick look at this table provides some surprising results. Over this time period, for instance, Teladoc saw its position reduced by more than 1.1 million shares. However, a name like Zoom (ZM) hasn't even come down by 200,000 shares, a much smaller percentage. Teladoc doesn't appear in any of the daily trades e-mails, and the same can be said for the other six names, as key tracking website Cathie's Ark details below. These are the only allocation trades that ARKK made over the above mentioned time period.
Now it is hard to see how all of the numbers vary day to day, so the Twitter thread above goes into detail showing things in percentage terms on a daily basis. As a reminder, there were no trades in ARKK for a number of days, so when you see the daily change in percentage terms below being negative, that implies redemption sales. What's key are the numbers in yellow, showing that these seven particular names were sold at a higher rate than other names like Zoom, Tesla (TSLA), etc. Perhaps the biggest surprise was for Tuesday, where ARKK actually had inflows yet the ETF continued to sell these seven names.
The Twitter thread continues by detailing that over this seven trading day period, ARKK has reduced its holdings in these names by 4.19% of their March 18th holdings above and beyond what happened in the inflows and redemptions. That number doesn't seem like much, but remember a few things. First, it has been growing by the day, so it certainly can get larger if this pattern continues. Second, none of these trades were being reported in the daily e-mail.
For instance, over this time Teladoc has seen its position decline by over 519,000 shares more than what should have reportedly happened. Using daily closing prices for their respective days and each of the seven names, that's more than $115.3 million worth of sales over this time period. As a reminder, Ark Invest across all of its funds owns more than 10% of the outstanding shares of some of these names, so it's not exactly a minor holder here.
I would think investors would want to know that Cathie Wood and her team are in fact selling some of their favorites here, but regular investors likely don't have the time to keep track of all this data. All of this seems to put a dent in the Ark Invest transparency claim, but it gets worse when you consider the following past tweet from Cathie Wood. I should point out that my previous communication efforts with Ark Invest have not been very fruitful to say the least, with the firm just referring me back to its trades e-mails and fund sites.

So what's the key takeaway here today? Well, many investors value trust, and it seems that ARKK is doing some very curious things here lately. With the firm's investment strategies under fire recently given massive losses over the past year, it seems that this is a way to quietly sell some losers and perhaps hope that nobody notices. Unfortunately, there's just too many Cathie Wood trackers out there now, and the daily e-mails plus Ark websites allow everyone to see what's really happening.
I've pointed out before that Cathie Wood doesn't always practice what she preaches, and this apparent selling behind the scenes at her flagship ETF isn't going to help build investor confidence. I wondered in my last article how ARKK was going to find its next set of proceeds to purchase some more if its names as they continue to drop, but this wasn't exactly what I was expecting to come next.