Murphy Oil Is Going Elephant Hunting
Summary
Murphy Oil's partnership with Exxon Mobil is a potential game-changer.
It takes about 5 to 7 years to get an offshore discovery to the producing stage.
The Eagle Ford leases are extremely profitable.
The Gulf Of Mexico will add significantly to company production this fiscal year.
Murphy Oil offers solid future prospects in addition to the potential game-changing lottery ticket.
This idea was discussed in more depth with members of my private investing community, Oil & Gas Value Research. Learn More »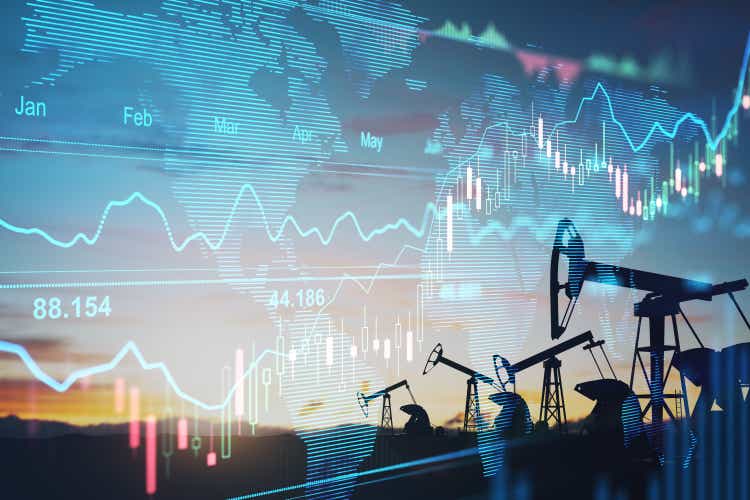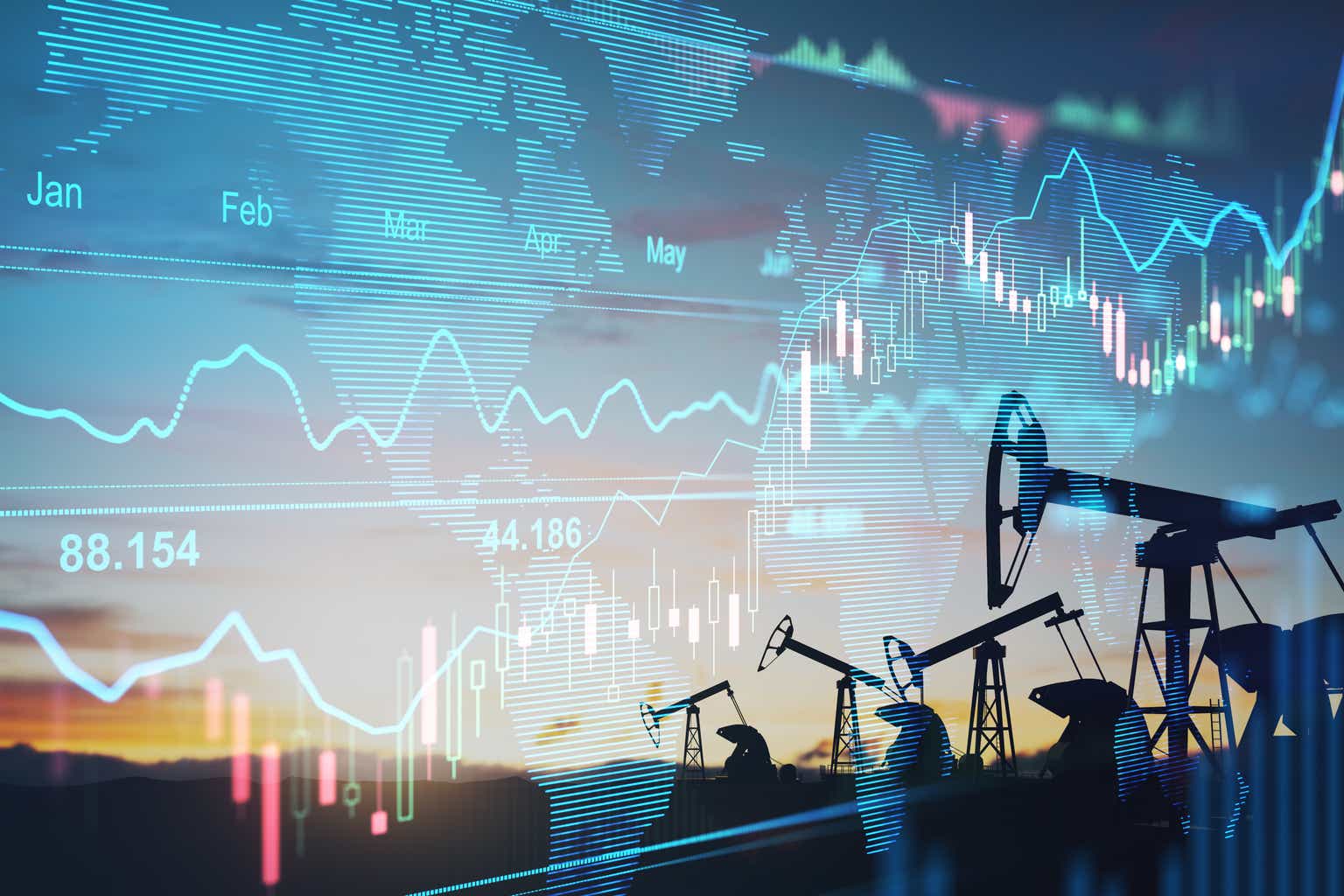 Murphy Oil (NYSE:MUR) attracted some attention with its year end announcement of generally upbeat results and a dividend increase. There was also some news of some significant production coming online in the Gulf Of Mexico. All of this is good news coming from a very solid performer. The added attraction of this potential investment is the partnership with Exxon Mobil (XOM) that is going elephant hunting off the coast of Brazil. That partnership has the potential to be a game changer for this company as it is a good deal smaller than Exxon Mobil and those offshore discoveries tend to be large projects.
Basically, these kinds of projects are looking for a whole lot of oil or natural gas. One commercial well does not justify a commercial platform and associating producing structure unless you are near a large project that you can piggyback.
The caveat of course is that the whole thing could be written off as a failure or that they find something that is not commercial to produce. The offshore coast of Brazil appears to be as prolific as several places in the Gulf of Mexico. So, this particular venture appears to have some decent odds.
The first well came up dry. That is not all that unusual. It could take a year or two to find reserves or decide these blocks are not worth the effort. Any kind of success will likely take years to get to production. But generally, that success means a lot of production growth in the future for a company the size of Murphy.
The other big caution is that the time from first oil to actual production is often 5 to 7 years. So even if there is a commercial find, it will take a while for the cash to begin rolling in. Any investor hoping for success in Brazil has to be patient.
There is always a risk that the stock price does not respond to a discovery because the benefits of that discovery are years away. With all the warnings shown above, a discovery could eventually make Murphy an acquisition candidate or allow growth at a rate that is clearly above the typical growth rate for a company the size of Murphy.
Current Prospects
Murphy not only has a long-term game changer prospect. But current operations are making decent advances as well. Therefore, the company has a way to show improvements each year until a major game-changing elephant has a material effect on results.
The company has some of the best Eagle Ford acreage in the business. Oftentimes this Eagle Ford acreage has production and pricing advantages over the competing Permian Basin acreage. The Eagle Ford production often receives premium pricing for the production whereas the Permian production often gets caught in bottleneck takeaway issues that result in selling price discounts. At this point in the recovery, there appears to be plenty of takeaway capacity in both basins.
However, both Exxon Mobil (XOM) and Chevron (CVX) plan decent production increases in their Permian acreage. It won't take too many producers to follow that lead for another takeaway bottleneck to cause discounted prices in the Permian during the current industry recovery cycle.
As shown above, Murphy has decreased well costs and increased the production from the wells. Anytime a well produces 200,000 barrels of oil, that producer has an extremely profitable well. The best part is that usually Eagle Ford acreage costs far less than premium Permian acreage. So the location cost of each well is lower as well (on average).
At current prices, the Eagle Ford production is likely to increase during the current fiscal year. Many companies are reporting disciplined growth. But those same companies are reporting production growth due to improved technology while stating it was unexpected. Restraint in the industry is remarkably weak because it is in each company's benefit to increase production even though the industry as a whole needs some discipline. This is the big reason why the cure for high prices is high prices.
Murphy is one of many producers reporting a production advance in the form of much higher initial flow rates. This has made the Canadian dry gas production far more profitable than it has been in years. Improvements like this will likely reach other basins with mixed results. However, those mixed results still mean that the technology continues to improve so that production costs decrease. This makes the ability to export natural gas very important so that the North American market does not endure years of price decreases in the future as was the case in the past.
Out of all the current projects, the Gulf of Mexico is likely to be the source of a significant (and usually very profitable) production increase. Offshore wells tend to have large (and long-lived) production. Murphy is bringing quite a few offshore wells on production this fiscal year.
The current strong commodity pricing atmosphere will probably entice more than a few producers to "inch-up" the capital budget. That is likely to result in more production than was originally the case. Much of the industry, including Murphy, is anxious to repay some debt first. However, fiscal year 2023 is likely to find many companies far more optimistic about production increases than is the case this year.
Typically, an industry downturn begins when lenders who have little to no experience in the industry enter the market to provide some very optimistic takeovers or fund some projects with unrealistic long-term parameters. These lenders usually get the assets back in the next downturn due to bankruptcy or other financial events only to find they will be losing money. Right now, those lenders are nowhere close to investing money in this industry. Therefore, the industry is likely to have some years of decent commodity prices ahead. However, greed is a strong motivator. Sooner or later there will be that speculative money in the industry (which will be a sign that the next downturn is on the way and it's time to take profits).
In the meantime, Murphy Oil offers investors some excellent current prospects while participating in a potential game-changing partnership with Exxon Mobil off the coast of Brazil. The company is a solid investment proposal for long term investors even without the Brazil partnership. Management keeps the company focused on some relatively cheap and highly profitable areas of the industry. As an upstream investment, this is one of the better deals in the industry.
I analyze oil and gas companies like Murphy Oil and related companies in my service, Oil & Gas Value Research, where I look for undervalued names in the oil and gas space. I break down everything you need to know about these companies -- the balance sheet, competitive position and development prospects. This article is an example of what I do. But for Oil & Gas Value Research members, they get it first and they get analysis on some companies that is not published on the free site. Interested? Sign up here for a free two-week trial.
This article was written by
Long Player believes oil and gas is a boom-bust, cyclical industry. It takes patience, and it certainly helps to have experience. He has been focusing on this industry for years. He is a retired CPA, and holds an MBA and MA.
He leads the investing group
Oil & Gas Value Research
. He looks for under-followed oil companies and out-of-favor midstream companies that offer compelling opportunities. The group includes an active chat room in which Oil & Gas investors discuss recent information and share ideas.
Learn more
.
Analyst's Disclosure: I/we have a beneficial long position in the shares of MUR, XOM either through stock ownership, options, or other derivatives. I wrote this article myself, and it expresses my own opinions. I am not receiving compensation for it (other than from Seeking Alpha). I have no business relationship with any company whose stock is mentioned in this article.

Disclaimer: I am not an investment advisor, and this article is not meant to be a recommendation of the purchase or sale of stock. Investors are advised to review all company documents and press releases to see if the company fits their own investment qualifications.
Seeking Alpha's Disclosure: Past performance is no guarantee of future results. No recommendation or advice is being given as to whether any investment is suitable for a particular investor. Any views or opinions expressed above may not reflect those of Seeking Alpha as a whole. Seeking Alpha is not a licensed securities dealer, broker or US investment adviser or investment bank. Our analysts are third party authors that include both professional investors and individual investors who may not be licensed or certified by any institute or regulatory body.