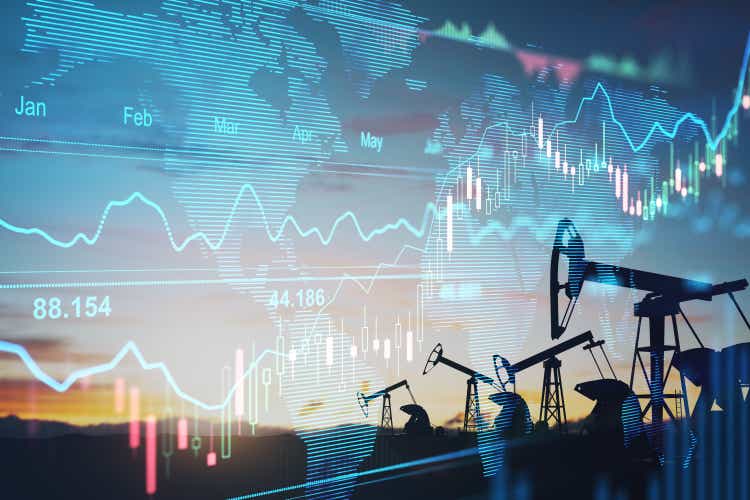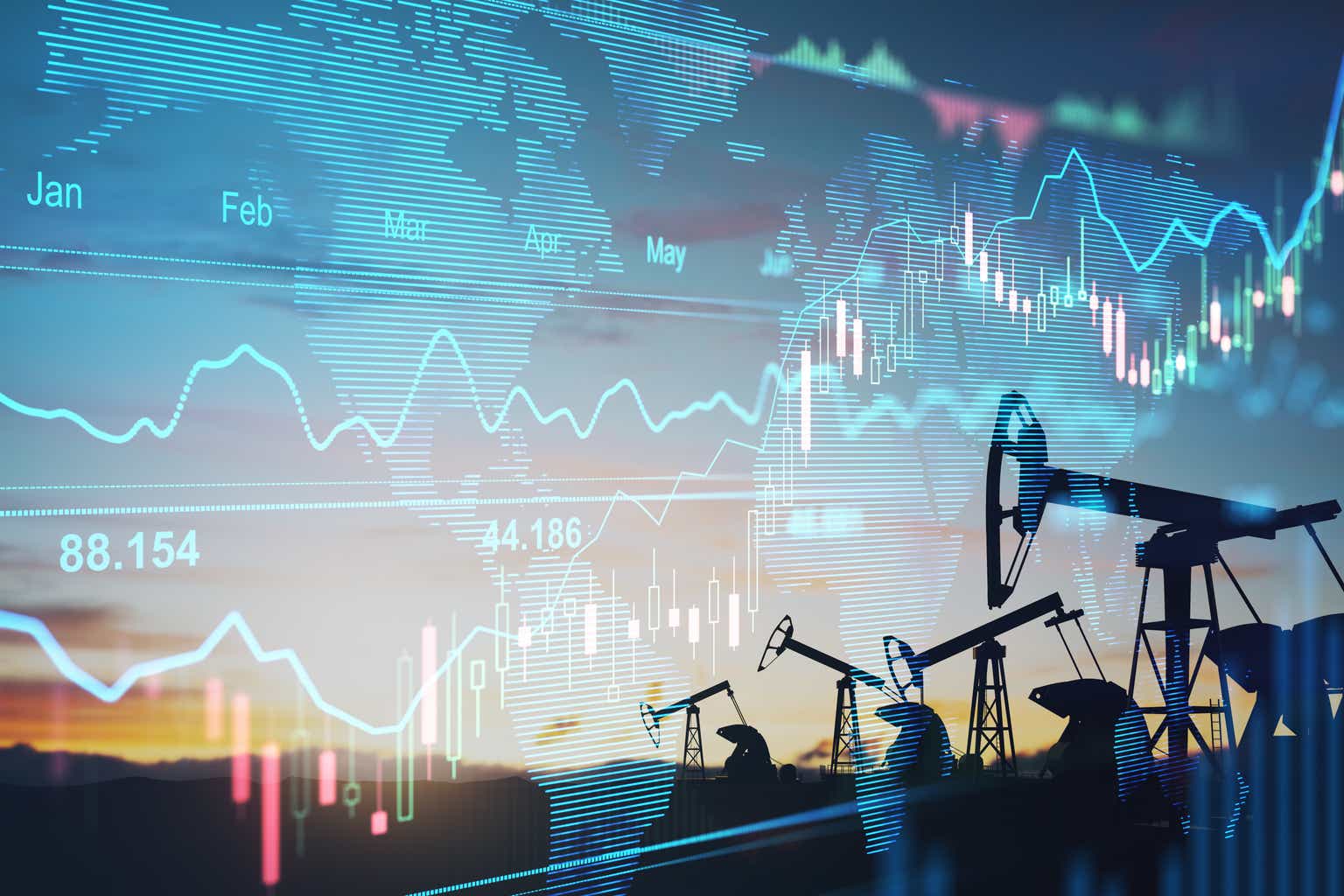 Elevator Pitch
I continue to have a Buy rating assigned to Occidental Petroleum Corporation (NYSE:OXY). My prior March 22, 2022 article for OXY focused on the company's stock price outlook. In this article, I touch on Occidental Petroleum's attractiveness as a potential dividend play from the perspective of income-focused investors.
Occidental Petroleum is a safe dividend stock in my opinion, given its consistent dividend payment track record, and the fact that deleveraging has boosted free cash flow by reducing finance costs. Although OXY's current consensus forward dividend yield below 1% is not particularly appealing, but its expected total shareholder return yield could be as high as 6.6%. Furthermore, Occidental Petroleum's valuations could further re-rate, if and when de-leveraging and asset sale catalysts are realized.
OXY Stock Key Metrics
In my earlier update for Occidental Petroleum, my emphasis was on OXY's credit metrics, more specifically the decrease in the company's net debt.
Following my previous article, Seeking Alpha News reported on March 31, 2022 that OXY's CEO Vicki Hollub "paid $798K on March 28 for 14,191 OXY shares at an average price of $56.24." Such insider trading activity metrics are worth paying attention to.
The average purchase price for the recent insider transaction involving Occidental Petroleum's CEO is just -11% below OXY's 52-week high of $63.24 recorded on March 23, 2022. Hollub probably thinks that Occidental Petroleum's current valuations are still appealing. As a reference, the market is now valuing OXY at a consensus forward next twelve months' free cash flow yield of 21.2% based on its last traded share price of $56.10 as of April 6, 2022 and as per S&P Capital IQ data.
Separately, Hollub owns 490,672 shares of OXY after the recent insider purchase, which is worth approximately $27.5 million based on Occidental Petroleum's last done price. As such, it is reasonable to assume that OXY shares account for a significant part of Hollub's net worth. In that respect, the interests of OXY's CEO are aligned with that of minority shareholders. This also means that it is more likely that Occidental Petroleum will return a greater proportion of its excess cash flow to its shareholders, and dividends are one of the key capital allocation and capital return choices.
In the next two sections of the current article, I discuss Occidental Petroleum's dividends.
Is OXY's Dividend Yield Good?
OXY currently offers consensus forward fiscal 2022, 2023 and 2024 dividend yields of 0.85%, 0.95% and 1.42%, respectively. This is based on the assumption that Occidental Petroleum pays out dividends per share of $0.47, $0.53, and $0.79, respectively in the next three fiscal years.
Based on current market expectations, OXY's dividend yield is not good. The energy sector's median forward dividend yield is much higher at 3.79%. Occidental Petroleum's forward FY 2022 dividend yield of 0.85% is also about -50 basis points lower as compared to the S&P 500's dividend yield of approximately 1.35% at the time of writing.
However, there is a good chance that Occidental Petroleum's future dividend yield could potentially be better than what the market expects.
OXY's Q1 2022 dividend per share was $0.13. If the company maintains the same quarterly dividend for full-year 2022, this will translate to an annual dividend of $0.52 per share, which is higher than the 2022 consensus dividend per share forecast of $0.47.
Also, Occidental Petroleum stressed at the company's recent Q4 2021 earnings briefing on February 25, 2022 that its "intention" is to "initially increase the dividend to a level that approximates the yield of the S&P 500." OXY's dividend yield is now much lower than that of the S&P 500, because the company's share price rose from $38.74 as of February 25, 2022 to $56.10 as of April 6, 2022. It is possible that OXY might take this into consideration and raise its quarterly dividends in subsequent quarters so as to match up with the S&P 500.
More importantly, investors should consider the total shareholder return yield, rather than just dividend yield. Based on my estimates, OXY could potentially offer a total shareholder return yield (sum of share buybacks and dividends per share divided by stock price) of 6.6% based on $0.52 in dividends per share and its new $3 billion ($3.20 on a per share basis assuming buybacks are completed in full in 2022) share repurchase plans (as revealed at Q4 2021 earnings briefing).
Is OXY Stock's Dividend Safe?
For income-focused investors, the absolute dividend yield is not the only consideration. There are stocks that boast high forward dividend yields, but have a high risk of future dividend cuts. As such, these stocks might not be safe dividend plays even if their consensus (average of sell-side's estimates) forward dividend yields are very attractive.
In contrast, there are three key reasons why OXY stock's dividend is considered to be safe.
Firstly, Occidental Petroleum emphasized at its fourth-quarter investor briefing that the company's Q1 2022 dividend per share of $0.13 is "sustainable in a low price environment." In projecting the company's future cash flows and analyzing potential capital allocation options, OXY has assumed a reasonably conservative "$40 WTI environment."
Secondly, OXY disclosed at the recent quarterly earnings call that the company's "interest and financing costs" will decline "by almost $250 million per year going forward" as a result of its deleveraging efforts and this "will fund approximately half of the increase in our common dividend" in Q1 2022. In other words, the reduced interest expenses brought about debt reduction offer a "permanent" and "sustainable" boost to Occidental Petroleum's future free cash flow.
Thirdly, Occidental Petroleum has a decent dividend payout track record. The company has paid out dividends consistently for 32 years across up- and down-cycles in the energy market. This translates into an implicit commitment for the company to continue paying dividends to its shareholders in the future. As such, there is only a low probability that OXY will totally omit dividends in the future.
In conclusion, OXY is a safe dividend stock taking into account the relatively low risk of either a dividend cut or a dividend omission going forward.
Is Occidental Petroleum A Good Long-Term Stock?
I have a favorable view of Occidental Petroleum's long-term prospects in relation to the company's shareholder capital return potential.
As I mentioned earlier in this article, OXY's dividend per share is forecasted by sell-side analysts to grow to $0.79 in fiscal 2024, which would translate into a forward dividend yield of 1.42%, which is comparable with the current yield for the S&P 500 at 1.35%. Occidental Petroleum also has plans to commence a $3 billion share repurchase program as I noted in a prior section of the current article.
Looking ahead, Occidental Petroleum's future capital return will be supported by further debt reduction and additional asset sales. According to sell-side consensus financial estimates sourced from S&P Capital IQ, OXY is expected to be in a net cash financial position by FY 2024. If and when Occidental Petroleum secures investment grade credit ratings (this should be much earlier than 2024 with OXY continuing to pay off debt), it will be able to either refinance its existing debt at lower interest rates or seeking other low-cost financing alternatives, which will in turn boost future free cash flow.
Separately, OXY also reiterated at the company's fourth-quarter investor briefing its "intention to continue seeing opportunities to optimize our portfolio to create shareholder value." With energy prices still elevated, there could be more opportunities for Occidental Petroleum to further streamline its asset portfolio (i.e. divestments) and generate more free cash flow.
Is OXY Stock A Buy, Sell, or Hold?
OXY stock stays as a Buy. In my previous update for OXY published on March 22, 2022, I highlighted that "Occidental Petroleum's valuations are appealing" and stressed that "a further reduction in OXY's financial leverage and the commencement of share repurchases are catalysts that will help to re-rate its shares." My positive views with regards to OXY have not changed. In this article, I also mention the possibility of higher-than-expected dividends for Occidental Petroleum, and noted that OXY could potentially boast an attractive forward total shareholder return yield of 6.6%. This reinforces my Buy rating for OXY's shares.