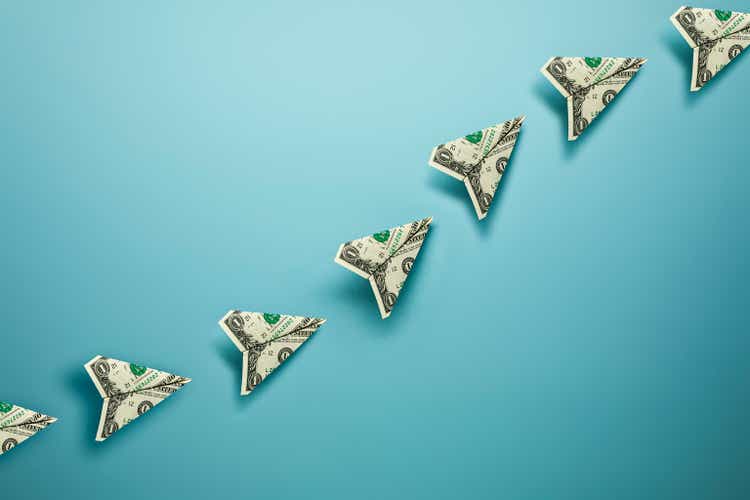 It has been a while since I wrote about one my favorite REITs, Netstreit (NYSE:NTST). The share price has bounced around in the low-$20 range since my last article, but investors looking for smaller companies with a long growth runway should consider Netstreit. Broader markets have been volatile as of late, but that doesn't mean it's time to panic sell everything and go straight to cash. As always, it's a market of stocks, and there are still attractively valued assets out there.
Investment Thesis
Netstreit is poised to grow from a small cap into a much larger net lease REIT. They have continued to improve their real estate portfolio and have reduced their tenant concentration at the same time. The valuation is still attractive with shares in the low-$20 range. Shares currently trade at a price/FFO just over 24x and have a dividend yield of 3.5%. While the dividend hasn't been raised since the IPO, it's only a matter of time as the FFO/share continues to grow. For investors with a longer time horizon, Netstreit is a solid pick in today's volatile market environment. Shares are still a strong buy and have an attractive risk/reward profile compared to broader markets.
Business Growth
Netstreit continues to grow its real estate portfolio at a rapid pace. Since their IPO in August of 2020, they have doubled the number of properties in their portfolio. They have also diversified so that their tenant concentration is not as high as was a couple of years ago. In the process of adding properties and capital recycling of properties that might not be as attractive, they have also slightly increased their investment grade tenant concentration.
I would recommend that investors interested in starting a position read the most recent investor presentation for themselves, along with the 10-K. There are a lot of things that I found interesting, from the focus on smaller properties/transactions ($1M to $20M) that can be inefficiently priced, to the overall portfolio growth strategy. There is a lot to like, and it comes at an attractive valuation.
Valuation
Netstreit is priced at a premium when compared to other net lease REITs like Realty Income (O) or Agree Realty (ADC). I own both and plan to continue owning them for a long time, but Netstreit's higher relative valuation is due to better growth prospects in the next couple of years. Shares currently trade at a price/FFO of 24.4x, and I think that is right in the fair valuation range.
With the projected growth coming in the next couple of years, I think Netstreit could easily head for $30 a share. Investors that focus on performance over a 3- to 5-year time horizon instead of a year-to-year basis could see an even higher share price. One of the things that will help solidify the bullish thesis on Netstreit is their first dividend raise as a public company.
The Dividend
Netstreit is still paying out the quarterly dividend of $0.20, which hasn't increased since the IPO. I recently added a little bit to my position (through dividend reinvestment) and I look forward to being a shareholder for a long time to come. I think we will see a dividend raise in the second half of 2022, but I'm staying patient for the time being. If winter rolls around and the dividend growth is still stuck in neutral, I might start to get impatient, but I think that the future is bright for the company.
One of the other miscellaneous things that stood out to me when I was reading the 10-K was that the company authorized a repurchase program in September of 2021 for $150M. They haven't repurchased any shares at this point, as many REITs rely on issuing shares to fuel acquisitions. I am curious to see if they utilize the buyback program in the near future, but my assumption is that the company will be more focused on growth. They could buy shares to offset some of the past dilution if the share price gets cheap, but the buyback authorization was something that popped off the page and I figured it was worth mentioning to readers.
Conclusion
Netstreit has improved their portfolio of assets in an impressive way since going public. The company has been able to grow at an impressive pace without sacrificing the quality of their real estate portfolio. They have significantly lowered risk by reducing tenant concentration and increasing their investment-grade exposure. I think the valuation is still very attractive here, but investors looking to limit their downside could use volatility in broader markets to potentially buy shares around $20.
I think one of the main catalysts for shares in 2022 is going to be the start of dividend growth. That is one of the key things that REIT investors look for, and Netstreit could draw in new investors with a dividend raise as a sign of things to come. The yield of 3.5% is not as high as some peers, but the company has a much longer growth runway than many of its larger peers. Investors looking for income with the potential for significant capital appreciation over the next 5 years might want to consider Netstreit.