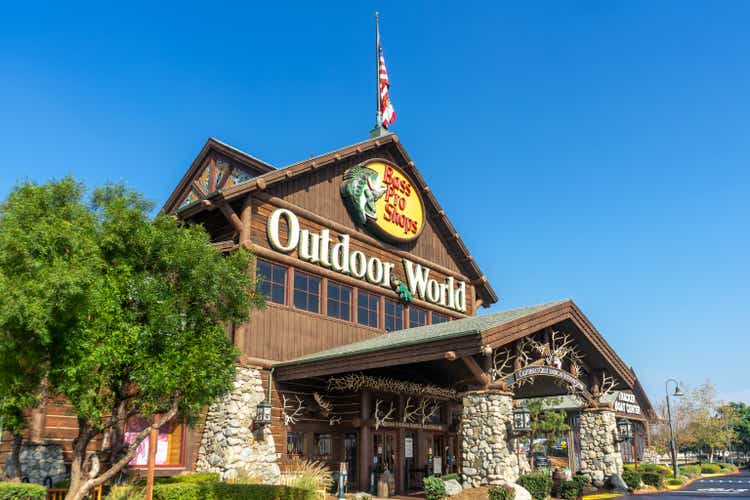 Investment Thesis
STORE Capital Corporation (NYSE: NYSE:STOR) is an internally managed net-lease real estate investment trust (REIT) that focuses on Single Tenant Operational Real Estate (namesake of the company). They have been growing at a tremendous rate since 2011, and have a very strong and well diversified portfolio. STORE has over 2,800 locations scattered around the U.S., and no single tenant represents more than 3% of their portfolio. Also, they have been managing debt effectively, which results in an investment grade by the credit agencies.
STORE Capital is one of my favorite dividend growth stocks, and I believe STORE is a great investment for the dividend growth investor because:
STORE Capital has a very well diversified portfolio, both geographically and business wise.
Their total investment portfolio grew tremendously from under $1 B in 2011 to

over $10 B in 2021, and AFFO and dividend growth have followed.

STORE has great debt management, garnering an investment grade rating from Moody's and Standard & Poor's.
Well-diversified Portfolio
One of STORE's biggest strengths is the geographic and business-wise diversification of their portfolio. They have over 2,800 locations across the U.S., and it's pretty much evenly spread following population density. Also, the top customer in their portfolio (Spring Education Group) only represents about 3% of their base rent and interest. Customers are distributed across industries as well. Additionally, STORE requires each customer to document profitability by submitting financial statements down to the unit level. This practice ensures that STORE has a clear assessment of the customer's business and quality of each location, which improves the quality of the overall portfolio.
Thanks to their geographical diversification, STORE's portfolio is shielded from regional changes in the economic environment or unexpected business disruptions (e.g., hurricanes whipping through the Louisiana coast-line). The diversification across customers and industries also reduces the impact of economic cycles or seasonality. On top of this, STORE monitors profitability at the unit level, which ensures that the quality of their portfolio remains strong. Shareholders of STORE Capital can feel peace of mind and expect them to grow steadily into the future.
Tremendous Growth Trajectory
Since 2011, STORE Capital has been growing at tremendous speed. The value of their total investment portfolio was under $1 B in 2011, but has reached over $10 B in 2021. Following this tremendous portfolio growth, their AFFO, dividend, and net income grew at a solid pace as well. Since 2015, AFFO, dividend, and net income grew at 5.5%, 6.2%, and 6.5% per year, respectively.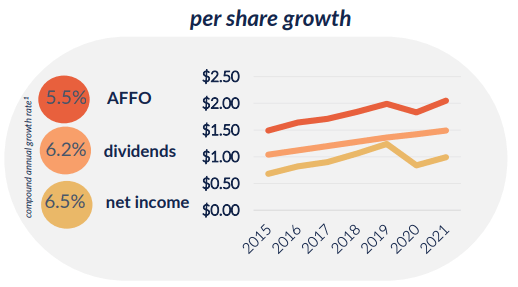 Given that they just posted an excellent quarter with record revenue and AFFO (both beating expectations), I expect this strong growth trajectory to continue. They also acquired $486 M worth of assets during the period, which further strengthened the prospects for future growth. Additionally, the CEO mentioned that, over the course of 2021, many business owners returned to growth mode. This resulted in organic growth and M&A opportunities. I expect the growth mode to continue for STORE, as they have plenty of financial sources available, and they have a plan in place to mitigate the rising interest environment.
Strong Credit Rating
One of the main concerns for a REIT investor is how well the REIT is managing their debt level. As real estate properties are very costly, it is almost inevitable that a REIT will have large debt and leverage on their balance sheet. It is more of a question of how well they manage that debt. In STORE Capital's case, they are doing an exceptional job at managing debt.
They have a very well-laddered debt maturity schedule with flexibility of pre-payment, and 64% of their portfolio is unencumbered. This well-managed debt resulted in an investment grade credit rating from reputable agencies like Moody's and Standard & Poor's. Given their well managed portfolio and debt schedule, I expect them to continue to maintain their high credit quality.
Fair Value Estimation
Looking at Price to AFFO (TTM), the P/AFFO of STORE Capital (14.47x) is lower than the sector median (19.47x). Also, Price to FFO (P/FFO) of STORE Capital (15.78x) is lower than the sector median (17.86x). Given the strong growth trajectory, quality of their portfolio, and strong credit rating, I believe this lower valuation is a mistake by the market. The pandemic lockdown created negative sentiment, as a substantial portion of their portfolio is retail (restaurant, furniture store, and etc.). Still, I expect activity to increase, and the market to realize the mispricing and correct itself soon. I see a 15-20% upside along with a strong dividend around 5%.
Risk
As with most REITs, the high debt level is the primary concern for STORE. As mentioned before, STORE Capital is doing a great job at maintaining diversity across their portfolio and managing debt to achieve both growth and profitability. However, the investor should still monitor their debt level metrics (e.g., total debt to equity or debt to free cash flow) and see if STORE Capital is growing at manageable speed.
The Federal Reserve is raising the target fund rate and market sentiment is turning negative, and the overall interest rate has been rising. This high interest rate environment could cause a slowdown in the real estate market and result in lower margins for STORE due to higher interest payments. However, during the last earnings call, the CEO mentioned that they have a mitigation plan in place ($300 M in master funding notes) for a high interest rate environment. Therefore, I expect STORE to handle the situation well.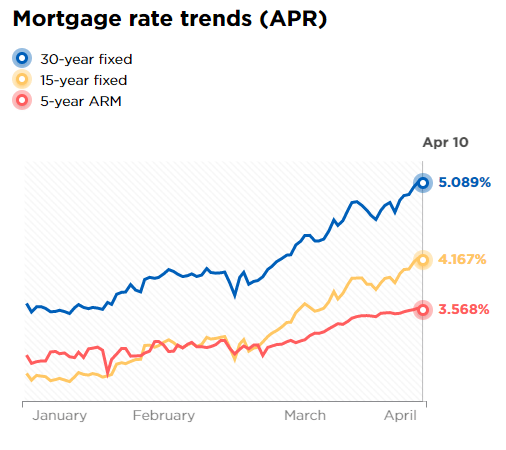 Conclusion
STORE has been an outstanding investment choice for the past several years. They pay a solid dividend with over 5% yield, and they have been raising the dividend payment at a pace over 6%. With a well diversified portfolio and well managed debt, I expect strong performance in the future. A high debt level and rising interest rates may challenge them, but I expect the company to handle this well. I expect 15-20% stock price appreciation with a 5% dividend going forward.