Retire Early With Passive Income: 2 Big Yields Up To 9%
Summary
Don't let the government or a third party decide when you should retire.
Passive income from reliable dividends is a proven method of retiring early.
Take control of your retirement planning with high yields.
Two picks with yields of up to 9% to get you started.
Looking for a portfolio of ideas like this one? Members of High Dividend Opportunities get exclusive access to our model portfolio. Learn More »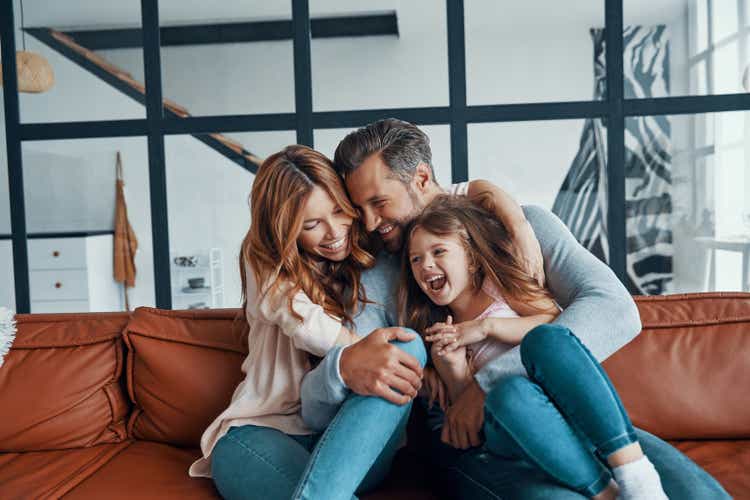 Co-produced with "Hidden Opportunities"
If we analyze retirement income broadly, it can be classified into two sources:
A Fixed Source: Something predetermined that is reliable, consistent, and dependable. Social Security benefits, pension checks, annuities, and retirement income from the government or the private sector entities. Here, the custodian bears the risk and responsibility of providing you with the income they guaranteed. Of course, if that entity can't uphold their bargain, you're the one hurt the most.

A Variable Source: As you enter retirement you have your savings, employer-sponsored retirement plans such as 401(k), IRAs, and lump-sum pension distributions. It falls on you to invest the funds and use them to generate income. You are the retirement ship captain and should decide how much to withdraw annually. You are responsible for ensuring this source lasts through your retirement while maintaining the standard of

living for you and your family.
Let us discuss the applicability of these in today's economy.
Fixed Sources
The average annual Social Security benefit in 2021 was just $18,516, which is not enough to make ends meet for most people. If you go by Social Security guidelines, everyone born after 1960 should wait until at least 67 to retire to obtain the maximum benefit, making this a non-option for early retirement pursuits.

Annuities often don't keep up with inflation, leaving you with insufficient money in your advanced years. They are a mode of investment where you have no control but have to deal with high fees and the absence of liquidity. Moreover, the penalties for early withdrawal make them less suitable for early retirees.

Are you thinking about a labor pension during your retirement? Think again. Corporate America thinks retirement pension benefits are too costly and cumbersome. Based on the Center for Retirement Research data, a very tiny percentage of baby boomers have pension benefits.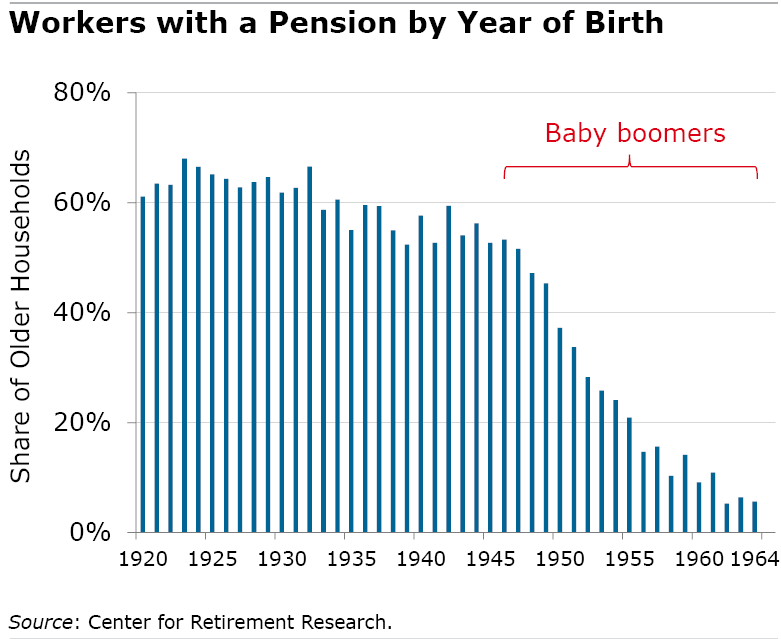 Today, Millennials and Generation Z can't even dream of pensions in their retirement plans, but baby boomers at one time might have hoped or even expected to enjoy a retirement similar to their pensioned parents. For most, it isn't happening.
The "conventional" fixed sources of income are insufficient and unsuitable for early retirement. Let us discuss another option.
Variable Sources
Most of us only have this variable source to steer forward to sustain a healthy retirement. We have a lump sum of money, which sounds like "a lot", but when you start pondering how long it has to last, it suddenly is never enough. If you just start drawing money out of it, the size will diminish, and you might outlive your retirement savings.
It is critical that your variable source is transformed into a consistent income-producing asset that will be able to fund your retirement indefinitely.
"One of the great responsibilities that I have is to manage my assets wisely so that they create value." - Alice Walton (2nd richest woman globally & heiress to the fortune of Walmart)
At HDO, we pride ourselves on the Income Method to generate reliable paychecks from our assets - a diversified pool of investments. This allows you to retire whenever and wherever you want and sustain your golden years with the lifestyle you deserve. We have two picks to get you started down this path.
Pick #1: SAR, Yield 8.2%
Saratoga Investment Corp (SAR) is a publicly-traded Business Development Company ('BDC') that provides customized financing solutions for US-based middle-market companies that have EBITDA of $2 million or greater and revenues of $8-$250 million.
BDCs like SAR are designed to experience tailwinds from a rising rate environment. Let us see how.
Floating-rate assets - The bulk of SAR's investments in portfolio companies carry floating interest rates. This means they will generate more investment income when the Fed raises the short-term rates. SAR has investments in 42 portfolio companies and one CLO fund, with assets spread over 34 distinct industries with an increased focus on healthcare software, IT services, and education and healthcare services.

Fixed-rate liabilities - The BDC's borrowings are essentially floating rates. $445.1 million, or 97% of the total outstanding debt at the end of Q3, carry a fixed rate. Things get better on the liabilities side - SAR recently announced the placement of $87.5 million 6% unsecured notes. The BDC intends to use the proceeds to redeem all outstanding 7.25% fixed-rate notes due 2025. A lower cost of capital automatically sets the stage for distribution increases in the near term.
Management's unfortunate but largely cautionary decision led to a distribution cut during the beginning of the COVID-19 pandemic. However, broader market recovery led to a quick restoration, and we have seen quarterly growth in the distribution payout. SAR management eats their own cooking by owning 14% of the shares outstanding, so we can find confidence knowing their interests are closely aligned with ours. (Source: Q3 FY22 Presentation)
Looking at SAR's valuation, it is clear that this BDC has traded at a significant premium to NAV during the past rate increases (2016-2019). In fact, the premium rose to ~20% in 2018. With talks about the Fed's hawkish rates, we can expect an even better valuation for SAR, and you can lock in high yields today while it trades at an attractive 8.6% discount to NAV.
SAR's $0.53/share quarterly distribution calculates to a handsome 8.2% annualized yield. Growing distributions, tailwinds from rate increases, and reduced cost of borrowing make SAR an excellent inflation-resistant passive income generator to propel your early retirement dreams.
SAR reports earnings Wednesday, May 4th, after market close.
Pick #2: GLP, Yield 9%
Road trips are projected to remain one of the most popular forms of travel in post-pandemic America. A survey from the Vacationer reveals that approximately 206 million Americans plan to take road trips this summer.
~47 million Americans will travel more than 500 miles from home by car.

~17 million Americans plan to road trip more than 1,000 miles from home.
With road trip projections looking spectacular, I wish I owned gas stations across America. Hold that thought, there is an even better way to generate passive income; let me show you how.
Global Partners LP (GLP) is one of the largest independent owners, suppliers, and operators of gasoline stations and convenience stores in the New England area. The partnership has a portfolio of 295 company-operated convenience stores, 26 bulk petroleum product terminals, and over 1,600 gas stations (Owned, Leased, or Supplied).
For FY 2021, GLP reported a DCF-distribution coverage of 1.5x, or 1.3x after factoring in preferred distributions. This is only set to improve in 2022 as the nation begins to travel more.
Note: GLP is a master limited partnership that issues a schedule K-1 for tax purposes
GLP has done a fantastic job expanding its footprint during the pandemic, by acquiring retail sites in Philadelphia and 14 retail gas and c-store assets, predominantly in Vermont. The partnership ended the year with a respectable debt-to-EBITDA of ~3.3x.
It is noteworthy that GLP was recently awarded funds from the Commonwealth of Massachusetts to install fast-charging electric vehicle charging ports at nine controlled retail locations. Guess what? It takes longer to charge an EV than to fill up a gas tank, meaning C-stores have the opportunity to expand sales through foodservice. GLP is getting paid to support America in its EV adoption, and you get a cut from this growth. Buy this 9% yielder to get paid from the roaring return of road trips in America.
GLP reports earnings Friday, May 6th, before market opening.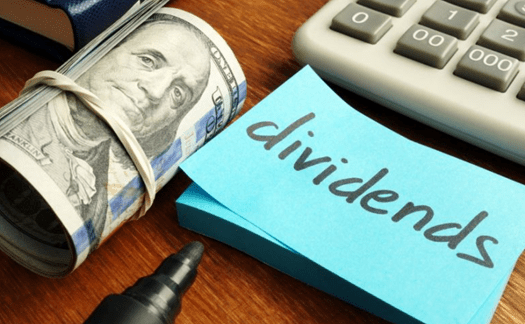 Conclusion
The image below is a 1977 advertisement for a commercial purpose computer system.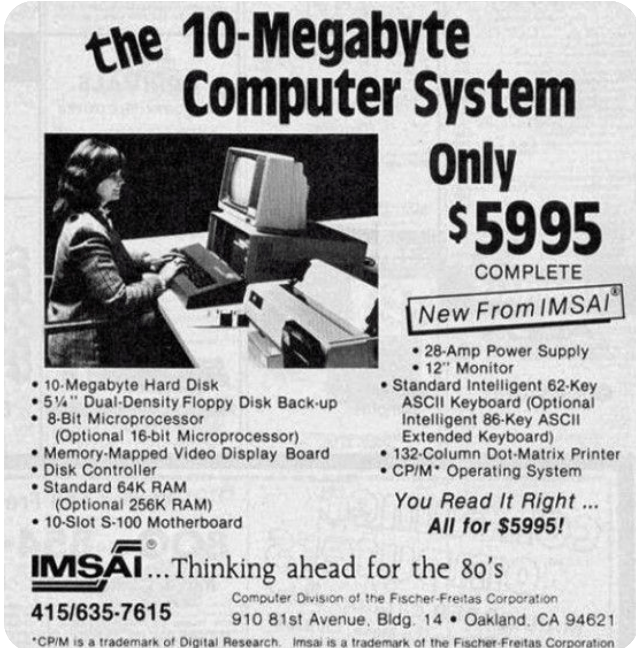 Take a few seconds and imagine how much America has transformed since this time. Almost every aspect of our life has changed. Yet, our retirement planning strategies depend on legacy sources that are either insufficient or inapplicable for early retirement in these modern times. You need to diversify your sources of income, make them less reliant on your time and effort, and most importantly, make them available whenever you decide.
"If you do not find a way to make money while you sleep, you will work until you die." - Warren Buffett.
The good news is that passive income through dividends naturally sets you up for early retirement on your terms. At HDO, we are proponents of a diversified income portfolio to kick-start your pursuit of early retirement. We look for fundamentally strong companies at reasonable prices and above-average yields to enhance your returns and help you retire early. Two picks with yields of up to 9% to get you started.
If you want full access to our Model Portfolio and our current Top Picks, join us for a 2-week free trial at High Dividend Opportunities (*Free trial only valid for first-time subscribers).
We are the largest income investor and retiree community on Seeking Alpha with over 5300 members actively working together to make amazing retirements happen. With over 40 individual picks yielding +8%, you can supercharge your retirement portfolio right away.
We are offering a limited-time sale off your first year! Pay less than $1 a day for your first year of High Dividend Opportunities.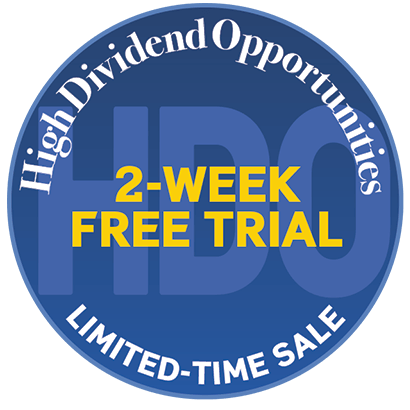 This article was written by
The #1 Service for Income Investors and Retirees, +9% dividend yield.
I am a former Investment and Commercial Banker with over 35 years of experience in the field. I have been advising both individuals and institutional clients on high-yield investment strategies since 1991. I am the lead analyst at High Dividend Opportunities, the #1 service on Seeking Alpha for 6 years running.
Our unique Income Method fuels our portfolio and generates yields of +9% alongside steady capital gains. We have generated 16% average annual returns for our 7,500+ members, so they see their portfolios grow even while living off of their income! Join us for a 2-week free trial and get access to our model portfolio targeting 9-10% overall yield. Our motto is: No one needs to invest alone!
In addition to being a former Certified Public Accountant ("CPA") from the State of Arizona (License # 8693-E), I hold a BS Degree from Indiana University, Bloomington, and a Masters degree from Thunderbird School of Global Management (Arizona). I currently serve as a CEO of Aiko Capital Ltd, an investment research company incorporated in the UK. My Research and Articles have been featured on Forbes, Yahoo Finance, TheStreet, Investing.com, ETFdailynews, NASDAQ.Com, FXEmpire, and of course, on Seeking Alpha. Follow me on this page to get alerts whenever I publish new articles.
The service is supported by a large team of seasoned income authors who specialize in all sub-sectors of the high-yield space to bring you the best available opportunities. By having 6 experts on your side, each of whom invest in our own recommendations, you can count on the best advice. (We wouldn't follow it ourselves if we didn't truly believe it!)
In addition to myself, our experts include:
3) Philip Mause

4) PendragonY

We cover all aspects and sectors in the high yield space including dividend stocks, CEFs, baby bonds, preferreds, REITs, and more! To learn more about "High Dividend Opportunities" and see if you qualify for a free trial, please check out our landing page:
High Dividend Opportunities ('HDO') is a service by Aiko Capital Ltd, a limited company - All rights are reserved.
Analyst's Disclosure: I/we have a beneficial long position in the shares of SAR, GLP either through stock ownership, options, or other derivatives. I wrote this article myself, and it expresses my own opinions. I am not receiving compensation for it (other than from Seeking Alpha). I have no business relationship with any company whose stock is mentioned in this article.

Treading Softly, Beyond Saving, PendragonY, Preferred Stock Trader, Philip Mause, and Hidden Opportunities all are supporting contributors for High Dividend Opportunities. Any recommendation posted in this article is not indefinite. We closely monitor all of our positions. We issue Buy and Sell alerts on our recommendations, which are exclusive to our members.
Seeking Alpha's Disclosure: Past performance is no guarantee of future results. No recommendation or advice is being given as to whether any investment is suitable for a particular investor. Any views or opinions expressed above may not reflect those of Seeking Alpha as a whole. Seeking Alpha is not a licensed securities dealer, broker or US investment adviser or investment bank. Our analysts are third party authors that include both professional investors and individual investors who may not be licensed or certified by any institute or regulatory body.