Summary
Robinhood revolutionized a market, but since going public, its share price has consistently suffered.
The company earns money from "payment for order flow" a risky business model that angers customers and remains volatile.
The company earns most of its revenue from options and crypto trading, which is a more volatile business.
The company is losing money and no longer growing, which in our view, means it's slowly dying.
I do much more than just articles at The Energy Forum: Members get access to model portfolios, regular updates, a chat room, and more. Learn More »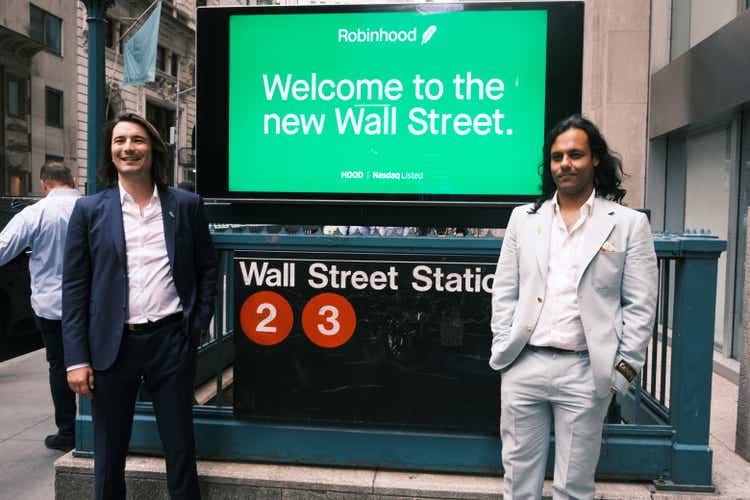 Robinhood (NASDAQ:HOOD) has dropped almost 90%, wiping out $10s of billions in shareholder value. The company was recently called out by Charlie Munger at Berkshire Hathaway's (NYSE: BRK.A) (NYSE: BRK.B) annual meeting, as he pointed out that the company's demise was expected. As we'll see throughout this article, this is just the start.
Pay for Order Flow
So what's pay for order flow?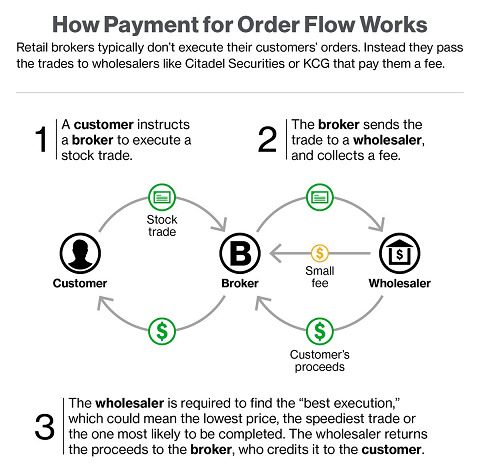 Companies that offer commission free trading look for other sources of income. Among that is the execution of the trades. When you execute a trade, your broker isn't directly trading the stock. Rather they're sending the trade to a wholesaler / market maker which executes the trades themselves. In exchange the wholesaler pays them a fee.
Robinhood collects hundreds of millions from these fees. Legally, the wholesaler is required to find the "best execution", however, that has a variable definition, and as SEC action against Robinhood shows, regulatory bodies don't believe the company meets that. In fact, the SEC has argued that Robinhood's pay for order flow costs customers more than free trades.
There were also allegations that Robinhood restricted trading on stocks as investors caused a short-squeeze, in order to protect Citadel.
Robinhood and The Move Away from Equities
In our view, the much larger problem for Robinhood is the source of revenue.
Robinhood Equity Moves - Robinhood Investor Presentation
Robinhood has seen its revenue go from equity investments to being primarily options and crypto investing. These two categories now make up almost 90% of the company's revenue. Without these categories the company's annualized revenue is roughly $100 million for a company with a market capitalization of almost $10 billion.
In our view, that's incredibly risky. Both represent "gamified trading" that are likely to underperform in a market downturn. Investors who might have "play money" now might not still have that money during a downturn. The company's average account size of less than $5000 indicates the small company size and "retail investor" trading.
The move away from equities for the company represents significant risk to the company's earnings.
Robinhood Peak
Putting this all together, Robinhood seems to have peaked. Unfortunately for the company, at that peak, it's losing money.
Robinhood Losses - Robinhood Investor Presentation
Robinhood is still losing hundreds of millions per quarter with no sign of reaching profitability. With decreasing annualized revenue of less than $1 billion and annualized losses of roughly $1.5 billion, the company shows no signs of fixing its massive losses even if the trend has been slightly downward over the past quarters.
More so, those losses don't count the company's increasing shares outstanding, a cost of retaining talent that's likely to go up as the company's share price has decreased. That cost alone would cost hundreds of millions in annual buybacks to neutralize out. This peak shows that the company has no path towards generating shareholder rewards justifying its valuation.
In our view, Robinhood might eventually get acquired by a larger brokerage, but in its current form is significantly overvalued.
Other Brokerage Risks
We do want to take a moment to highlight that the risks we've discussed above are not unique to Robinhood.
Charles Schwab (NYSE: SCHW) is a much larger brokerage but it's worth noting that it makes more revenue from payment from order flow versus any other broker. The broker has also moved to free trading "no cost trades" along with many other brokerages, after pressure from Robinhood put pressure on the entire industry.
That means that the same bad press and risks that have faced Robinhood could eventually affect these other "PFOF" (pay-for-order-flow) brokerages as well.
Our View
Robinhood took what could have been an enormous boon (the flock of customers and retail traders) and pay-for-order-flow and the Citadel fiasco has hurt its reputation, in my view. It takes a lot to have Charlie Munger critique your brokerage on the internet, especially when you're using the same business model as numerous other companies.
The company's assets under custody and revenue are both declining YoY. The company's continuing to generate substantial operating losses, and given the size of the costs at 2.5x revenue, there's no indication that it'll be able to return to profitably. Given the majority of the company's revenue from option and crypto trading, we expect this decline to continue.
We expect the company's terminal decline will harm its ability to continue generating shareholder returns.
Thesis Risk
The risk to our thesis is Robinhood's market defining position. The company continues to have one of the best mobile interfaces for trading and remains a dominant platform in the space. Its technology makes it a potential acquisition opportunity. This combination of factors could put an end to the decline of Robinhood's stock.
Conclusion
Robinhood was called out by Charlie Munger, which should show a sign of the company's difficult market position. The company takes payment for order flow, like many of its competitors; however, its halting of trading on popular meme stocks at the same time that those trades were hurting its largest customer shows the risk of the company's business.
The company has seen its assets on the platform slow down along with active accounts plateau. The company's revenue has been slowing down and the majority of that revenue now comes from crypto and options. Given the company's current losses, in our view, the company is in perpetual decline - highlighting how it's a poor investment.
The Energy Forum helps you invest in energy, generating strong income and returns from a volatile sector. Our included Income Portfolio helps you invest in the broader market, finding high-yield non sector-specific opportunities.
Recommendations from a top 0.5% author on TipRanks!
Worldwide energy demand is growing and you can be a part of this profitable trend. Plenty of unique under the radar opportunities remain.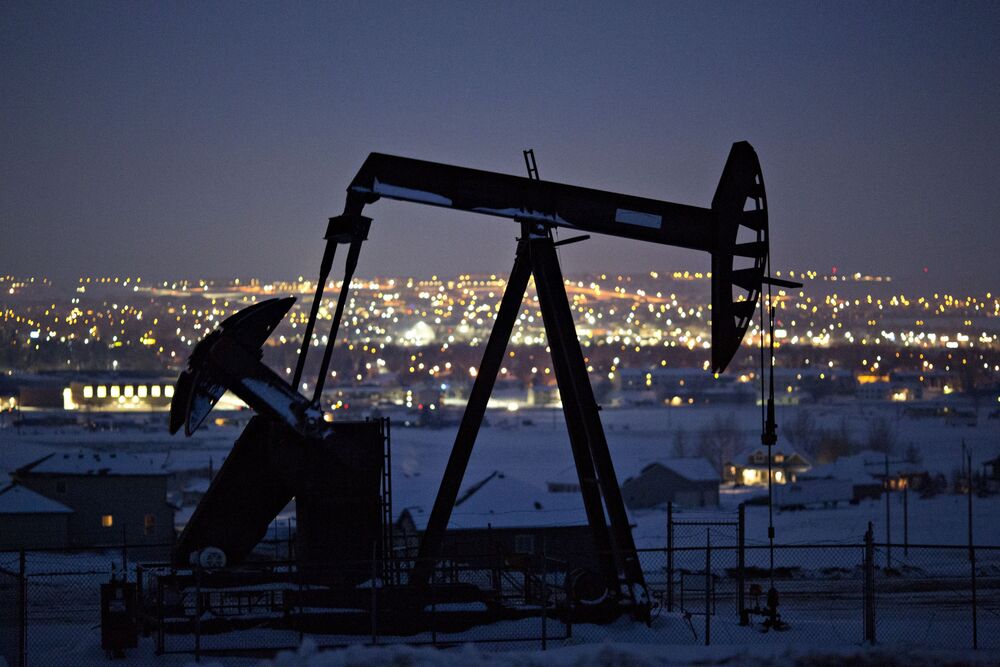 We provide:
Model energy and market portfolios generating high-yield income.
Deep-dive actionable research. 

Macroeconomic overviews.
Summaries of recommendations and option strategies.  
This article was written by
The #1 Service for Retirement Success, Actionable Ideas + Model Portfolios!
#1 ranked author by returns: 
https://www.tipranks.com/experts/bloggers/the-value-portfolio
The Value Portfolio focuses on deep analysis of a variety of companies across a variety of sectors looking for alpha wherever it is to maximize reader returns.
Legal Disclaimer (please read before subscribing to any services):
Any related contributions to Seeking Alpha, or elsewhere on the web, are to be construed as personal opinion only and do NOT constitute investment advice. An investor should always conduct personal due diligence before initiating a position. Provided articles and comments should NEVER be construed as official business recommendations. In efforts to keep full transparency, related positions will be disclosed at the end of each article to the maximum extent practicable. The majority of trades are reported live on Twitter, but this cannot be guaranteed due to technical constraints.
My premium service is a research and opinion subscription. No personalized investment advice will ever be given. I am not registered as an investment adviser, nor do I have any plans to pursue this path. No statements should be construed as anything but opinion, and the liability of all investment decisions reside with the individual. Investors should always do their own due diligence and fact check all research prior to making any investment decisions. Any direct engagements with readers should always be viewed as hypothetical examples or simple exchanges of opinion as nothing is ever classified as "advice" in any sense of the word.
Analyst's Disclosure: I/we have no stock, option or similar derivative position in any of the companies mentioned, and no plans to initiate any such positions within the next 72 hours. I wrote this article myself, and it expresses my own opinions. I am not receiving compensation for it (other than from Seeking Alpha). I have no business relationship with any company whose stock is mentioned in this article.
Seeking Alpha's Disclosure: Past performance is no guarantee of future results. No recommendation or advice is being given as to whether any investment is suitable for a particular investor. Any views or opinions expressed above may not reflect those of Seeking Alpha as a whole. Seeking Alpha is not a licensed securities dealer, broker or US investment adviser or investment bank. Our analysts are third party authors that include both professional investors and individual investors who may not be licensed or certified by any institute or regulatory body.