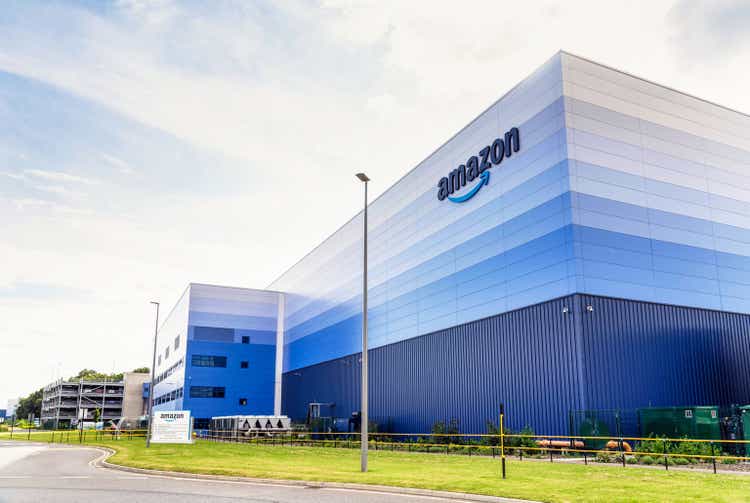 Thesis
Amazon (NASDAQ:AMZN) stock is a good buy now because its stock split could provide short term momentum, it has one of its lowest valuations in recent years, and AWS remains a great business with a lot of growth left.
Reason 1: The Split
Stock splits decrease the share price of a company but increase its shares outstanding. Since these changes offset, it's often said that stock splits don't matter. While this is true from a fundamental perspective, a company usually won't split its stock unless it's confident that the business will continue to perform well, and studies have shown that the average company that splits its stock tends to outperform in the short term.
There are other benefits to splitting a stock besides improving sentiment. For example, retail investors who don't have access to fractional shares or who prefer to invest through options (which can't be fractional) might be considering buying Amazon for the first time after its split. Having a lower price could also allow Amazon to be added to the price-weighted Dow index. These factors could improve the accessibility of Amazon stock and modestly push the price up by increasing demand.
Reason 2: Valuation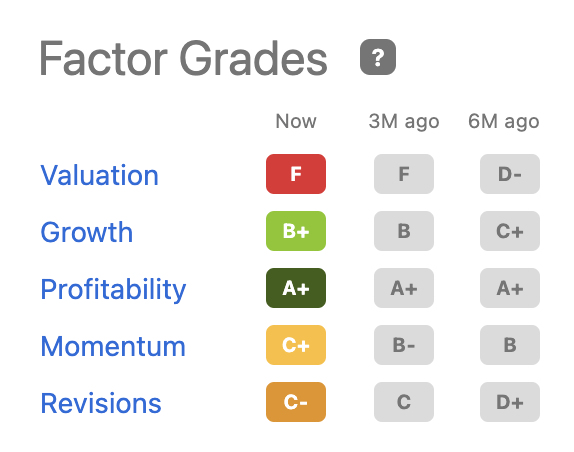 Amazon has consistently done well in Seeking Alpha's factor grades when it comes to growth and profitability. Although momentum and positive revisions come and go, over the long term Amazon has been a very consistent performer. The sticking point for many investors has always been valuation, and Amazon currently gets an F for valuation.
At 59 P/E, Amazon is the most expensive of the mega cap tech companies, so the poor valuation grade makes sense at face value. However, Amazon has always been growth-oriented and has not focused on maximizing earnings in the past. That may be changing now, as Amazon has become extremely large, and its revenue growth has slowed noticeably.

According to Seeking Alpha, analysts expect EPS to grow very rapidly in the coming years, bringing Amazon to a low forward P/E of 11.66 by the end of 2027. This is 30-50% lower than the estimated P/E for comparable mega caps Apple (AAPL) and Microsoft (MSFT) at that time, but slightly higher than that of Google (GOOG).
So, while Amazon's P/E looks high now, if analysts are correct then it will actually be one of the cheaper big tech companies by 2027 despite arguably having the most growth potential of these big four companies.


Amazon is also cheap relative to its historical valuation, as its P/E ratio has fallen to five-year lows. The less volatile P/S ratio has also fallen near a five-year low.
Because there are so many moving parts between e-commerce, AWS, and other initiatives, it's difficult to pinpoint an exact fair value for Amazon. However, the average analyst price target is $3570, Morningstar's target is $3850, and my own conservative target is $3110. These are all well above the pre-split price of $2447.
Reason 3: AWS
Although the e-commerce business has had some issues that I'll discuss later, AWS has continued to perform extremely well and still has a long runway for growth. Amazon's cloud services make their customers' tech more reliable, more secure, easier to develop, and in many cases cheaper.
Profits in AWS are up 57% year over year and revenue is still growing above 30%. Even though e-commerce dominates Amazon's revenue and drops the overall company's top line growth to just 7%, cloud can and will dominate the bottom line, and in the end that's what matters. Thus, the 7% growth figure is very misleading since the bottom line has the potential to grow much faster than that as long as e-commerce doesn't detract from it.
I have cloud infrastructure as my highest conviction investment theme. While there are many ways to invest in this area, buying the leading public cloud company is certainly a good way to start.
The Bear Case For AMZN Stock
It's also worth considering some counterarguments to the bullish thesis.

The first is that even though Amazon's P/E ratio decreased in the past year, it hasn't all been due to higher operating income. While Amazon massively increased operating income starting around 2017, that trend reversed in 2021. Amazon's operating income last quarter was lower than the comparable quarter in pre-pandemic 2019, which is really abysmal. Amazon also posted negative free cash flow in 2021, after years of encouraging investors to look at cash flow rather than the bottom line.
This decline has been due to e-commerce rather than cloud, as Amazon stated in its recent earnings call that it built too much fulfillment capacity, harming the bottom line with unnecessary costs. This type of issue should be temporary, and it's been an industry-wide issue to some extent; Target (TGT) recently sold off harshly after admitting that it had too much inventory built up in more cyclical products. Other e-commerce companies like Shopify (SHOP) have seen their share prices crash even more than Amazon's. Even so, persistent issues like this make it difficult to trust new CEO Andy Jassy, as the company has yet to post a clean earnings beat since he took over:

Microsoft famously struggled for over a decade while Steve Ballmer was CEO, and while I'd like to think that Jassy's success with AWS makes him highly qualified, there's still the potential for Amazon to experience a similar period of poor execution. After all, running the world's largest e-commerce website and cloud provider is not easy, and the skill sets needed for each business could be quite different. At nearly 60 P/E there could still be a long way to fall if the bottom line doesn't grow as quickly as analysts expect. Microsoft bottomed around 10 P/E.
Aside from these recent struggles, I previously covered other bearish arguments against Amazon such as its lack of shareholder friendly policies and its bad reputation with small businesses.
Conclusion
Despite poor e-commerce execution and noteworthy risks, I believe that the most likely outcome is that Amazon gets back on track in the coming years. The cloud business has continued to do very well, and there's no reason to doubt Jassy's competence there. The only question is on the e-commerce side, but none of the current issues look insurmountable and many issues are shared by other industry players.
Even accounting for the recent selloff, Amazon has still returned over 1000% in the last 10 years and has a strong track record going back more than two decades. Thanks to this success, Amazon is one of the largest companies in the world and has one of the highest weightings in the S&P 500. Highly successful blue chips like Amazon tend to return to all-time highs eventually, so buying after a stock split at the lowest valuation in recent memory could present a great opportunity.