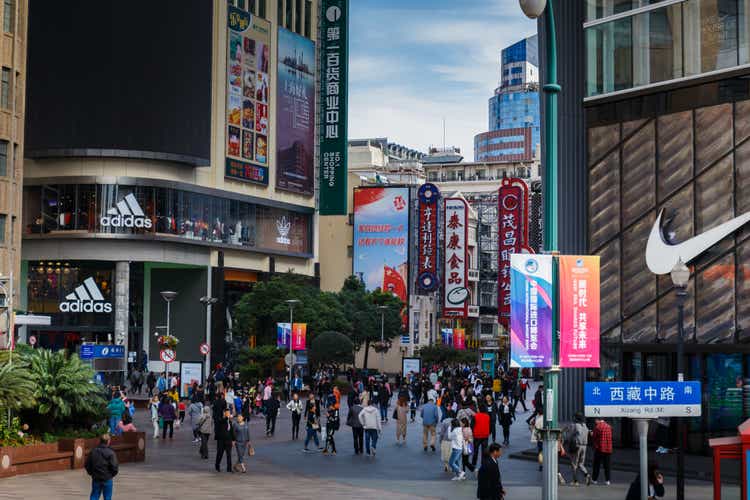 Nike (NYSE:NKE) and adidas (OTCQX:ADDYY) are the two biggest footwear companies in the world with $182 billion and $36 billion respectively. Despite the fact that new players have entered the market in recent years, a small number of heavyweights still dominate. Nike and adidas were able not only to maintain their positions but also to grow several times over the past 10 years. The competition between brands is a driving force for both companies.
Although it looks like these companies have identical business models, there are very big differences between these two.
In this article, I will be comparing adidas and Nike from the perspective of a long-term investor.
Scale
Nike is the biggest sportswear company in the world. Its worldwide annual revenue was $44.53 billion in 2021. On the other hand, adidas made $25 billion in the same year. The American company had made almost twice as much as the German giant did in revenue. This gap has increased massively as Nike's revenue was only 1.43x larger.
When it comes to gross profit, Nike has a battle chest of $20 billion. adidas only has $12.7 billion.
Nike also holds onto more than 13 billion dollars in cash. That's more than adidas, Puma, Asics, Under Armour (UA) (UAA), Sketchers and Anta have combined. adidas didn't even come close with its $3.4 billion. It is a $9.6 billion difference.
Reinvesting profits with high efficiency and massive cash flow allows Nike to launch new projects and continue organic growth. For example, thanks to its size, Nike was able to open a whole lab that works with athletes to help them perform better and get a feedback about new products.
Nike controls more than 25% of the global athletic footwear market. Although the shoe market is not limited in size and new players can enter every month, Nike's scale still creates a huge competitive moat.
adidas is huge too as it outpaces small- and middle-sized companies. But since it is the second biggest player in the industry, it needs to face the number one. And adidas loses the battle to Nike in terms of size by every known metric. It controls about 15% of the market.
It is not possible for adidas and other competitors to take a large market share away from Nike since the sportswear giant can just overspend them all.
Valuation & Growth rates
Nike has historically been more expensive than adidas. Its current P/E ratio is 31.9 vs. adidas' 17.7. The market gives these two companies premium valuations. The apparel and shoes industry P/E right now is 12.5. (As of 06/03/2022)
| | | |
| --- | --- | --- |
| | Nike | adidas |
| P/E | 31.9 | 17.7 |
| P/E fwd | 26.5 | 20.7 |
| P/S | 4.17 | 1.71 |
| P/B | 12.87 | 4.78 |
| Ev/EBITDA | 24.04 | 10.42 |
| PEG | 2.33 | 1.4 |
Source: gurufocus.com
adidas looks cheaper by every metric.
We should also look at the growth rates. Earnings growth has a big impact on the valuation of the company. adidas has always been a better growth story than its American peer. Its net income has doubled over the last five years and has been growing at a CAGR of 15%.
Nike has been growing slower over time. The net income has increased by 35% and has been growing at a CAGR of 6.2%.
This growth was fueled by strong sales in the US where adidas saw a tremendous comeback.
We should also take a look in the future though. Future cash flows also have big influence on the valuation as the more rapidly earnings are expected to grow in the future, the bigger valuation the company gets.
adidas is expected to see a diluted EPS of $15.03 in 2025. That makes a 4-year CAGR of 15.2%. Nike's EPS, on the other hand, is projected to rise to grow to the $5.97 mark at a CAGR of 13.8%. Not a big difference.
We should also keep in mind that this is a basic scenario for Nike. Wall Street has historically been wrong about Nike's actual performance. In fact, the average 5-year spread between actual EPS and Wall St. estimates was 22.6%.
With that being said, Nike can see an EPS of $7.3, if Wall Street is too pessimistic about the future.
Efficiency
So these two companies have more or less similar growth opportunities but Nike is more expensive. Why? The answer is simple - Nike is more efficient. The American giant provides more value to the investors than its German peer.
Nike has a higher net profit margin of 13%, while adidas only has 9.6%.
Nike also outpaces its competitor when it comes to operating margin:
adidas' gross margin is higher, but this is due to a higher share of the apparel in their revenue.
High efficiency that Nike works with helps explain the higher valuation that the company has.
Brand
adidas has been growing more rapidly than Nike over the years. But where did all these sales come from? The answer is simple - adidas started to care about its brand, while Nike's big brand name is easy to understand
They have signed lots of non-athlete celebrities like Beyonce, Ninja, Kanye West, Donald Glover, Pharrel Williams and many others in order to attract young consumers. They also invest heavily in their own channel trying to reach 50% of DTC by 2025. But it looks like they struggle with one thing - to connect with customers. Don't get me wrong, adidas has done a pretty good job there. But it's not anywhere near Nike when it comes to branding, innovation and unique customer experience. It seems like the bet is on lifestyle apparel as they turn themselves into a fashion company and that actually reminds me of Puma's times when they were under Kering's roof and struggled to find the balance between sport and lifestyle. I'm not saying this will be adidas' future, but the result of betting on pop culture is that consumers feel loyal to the celebrity, not the brand.
Of the 2021 top selling shoes, 9 out of 10 are performance Nike sneakers for basketball and running - two of the main Nike community bases, while the eye-catching one is adidas NMD R1, which are lifestyle shoes. I actually think that says a lot about Nike and adidas competition.
I think that the adidas brand is not as strong. Therefore, adidas' plans for the future remain unclear.
Management structure
Next, I want to talk about the management structure. Nike's organizational structure is a matrix structure. That means that an employee reports to several managers instead of one. Nike has used this structure for more than 20 years.
This helps to quickly solve problems and respond to consumer needs as departments work closely together and communicate. It brings efficiency and reduces the chances of making mistakes. It is up and running and basically means that the business is in a good shape from the inside since there are no work conflicts or confusion when one man does several jobs. That also means there is no lack of coordination between the departments. That's the reason why Nike is so effective in transforming business to the customer needs.
adidas uses a hybrid management structure. A hybrid structure is a structure that companies use to avoid the shortcomings of other structures. A hybrid organization combines the characteristics of functional, product, regional, horizontal, and modular structures.
The main strength of the hybrid structure is that it enables the organization to easily adapt to the environment, as well as to be highly effective in each product line in conjunction with the effectiveness of each functional unit. The hybrid structure combines the goals of production and the overall corporate development goals of the organization.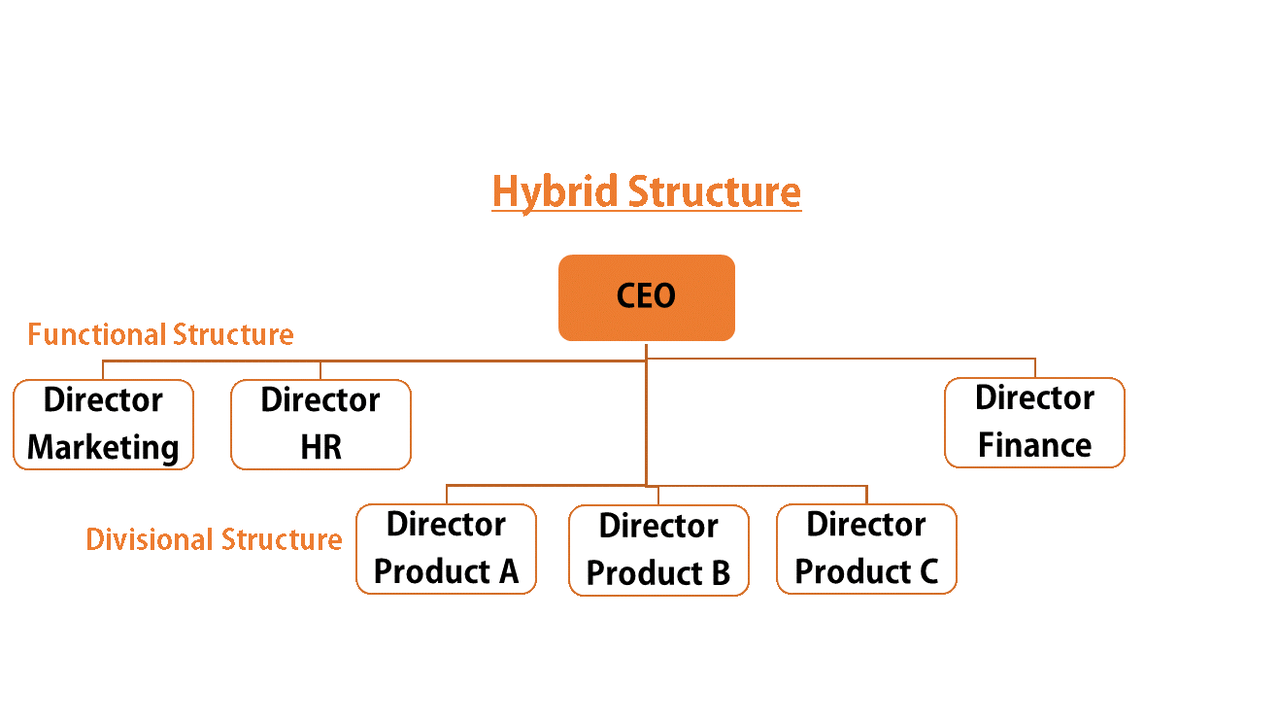 However, this structure implies that coordination between departments takes a lot of time, which in turn does not allow the company to quickly respond to customer requests. That is very important in the shoe industry.
With that being said, I think that Nike is much better managed.
Conclusion
Nike is a much better long-term buy in my opinion. Nike is big, fast-growing, well-managed and has a strong brand. adidas works in an uncertain environment. It is a smaller and worse-managed company with a weaker brand than Nike.
Nike is already an undisputed leader of the industry, while adidas still has a long way ahead to reach Nike's level.