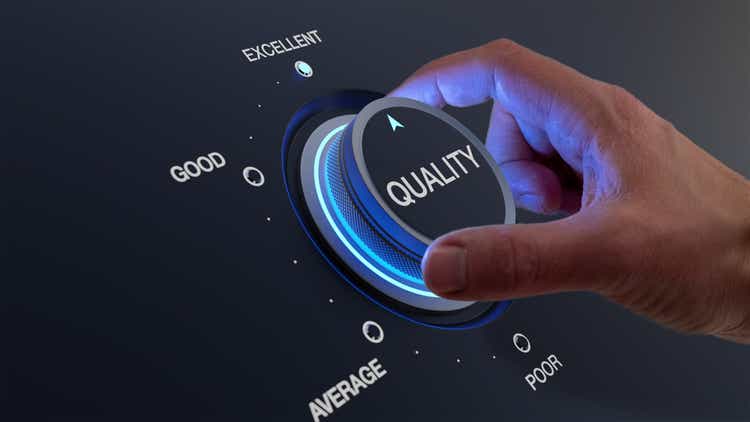 Thesis Summary
Cardano (ADA-USD) rallied over 50% at one point last week, something which I addressed in this recent article. Now ADA has retaken center stage as we approach the blockchain's next hard-fork, Vasil.
The Vasil hard-fork is expected to improve the network in terms of speed and scalability significantly and this brings Cardano one step closer to dethroning Ethereum (ETH-USD) as the go-to blockchain for smart contracts and building dApps.
Leading up to previous upgrades the price of ADA has rallied strongly. But what can we expect this time?
What is the Vasil Hard-fork?
The Vasil hard fork is expected to go live on the 29th of June, but it is already up and running on Cardano's testnet. With the previous hard-fork, Alonzo Cardano implemented smart contract capabilities, enabling developers to build dApps. With this latest upgrade, Cardano's developers hope to improve the efficiency of smart contracts to make Cardano cheaper and faster to use.
While numerous Cardano Improvement Proposals are included in this upgrade, the most important ones are CIP 31, 32 and 33.
CIP 33: Reference Scripts
When developing an App on Cardano, the code must be written using Haskell. The code is then converted into something that Cardano's virtual machine can read, which we can refer to generally as Plutus.
Now, the problem is that Plutus scripts do not live on the blockchain. Instead, the script must be uploaded to the blockchain every time a transaction is made, which means more data is carried in every block, which results in slower performance and a higher expense.
Thanks to CIP 33, this process is made much simpler due to "reference scripts". As the name implies, reference scripts act "in place" of the script you want to use. Reference scripts can be attached to outputs, so they can be part of the blockchain. With these implementations, transactions can simply "point" to a reference script rather than having to include the whole script.
In short, this means transactions carry less data and are therefore smaller, quicker and cheaper.
CIP 31: Reference Inputs
Similarly, Cardano will now introduce Reference Inputs. Thanks to these we will now be able to access information without the need to spend it in a transaction. A reference input points to the data but doesn't need data to be spent every time it is used.
The problem here is that simply looking at data requires spending (processing/using) which means more power is needed. Plus, often the data has to be recreated since our intention was only to look at it all along.
Reference Inputs solve this because now you can simply look at the reference input without using the actual data.
CIP 32: Inline datums
Lastly, CIP 32 basically allows data to be stored on-chain. With CIP 32, a datum can now be stored in an output, which can then be read by other applications easily.
With this move, Cardano aims to expand its ecosystem further and make it more holistic. Although there are negatives to storing too much data in transactions, there are certain situations where this will be useful.
How will this impact the price of ADA?
Of course, the real question is: How will the hard fork affect the price of ADA? From a fundamental perspective, the hard fork will improve the network's capabilities, especially as it relates to dApps and smart contracts. Improved efficiency will lead to more activity which means more usage of Cardano's blockchain and its native token ADA.
On top of that, we can also point to the fact that ADA has traditionally rallied leading up to hard forks.
The above chart shows the logarithmic price of ADA and marks the previous forks in ADA. Other than the already mentioned Alonzo and Vasil, we have Shelley and Mary.
As we can see, leading up to these upgrades, ADA rallied, though we can also point out that immediately following the upgrade, ADA's price went down, except for the Mary fork.
It looks like the upgrades are treated as a sell the news kind of events. It also makes sense that expectations run high leading up to the fork. Then, as is often the case, an upgrade launches, and there are minor bugs and problems.
Lastly, we have to consider that these previous forks happened in the context of a bull market, and we are now in the midst of a bear market.
Though we could very well see a rally leading up to Vasil, ADA could provide us with one more low over the next few months, and this is consistent with the sell-offs we have often seen following the upgrades to the blockchain.
Final Thoughts
All in all, Cardano is making significant improvements with this hard fork, and I expect it to be a serious contender to Ethereum. However, per my last article, I think the low isn't in yet for the time being.