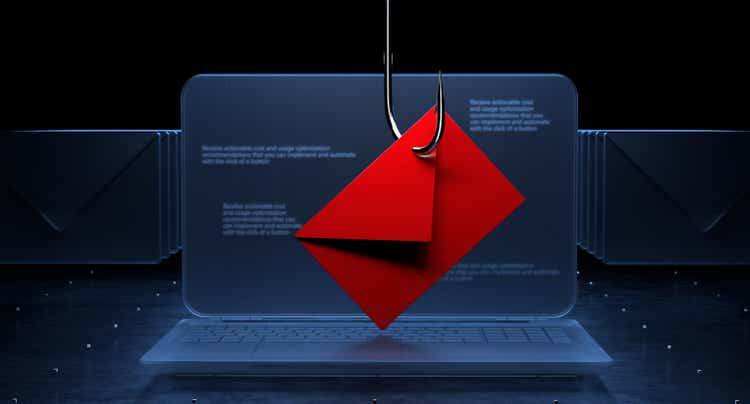 A Quick Take On KnowBe4
KnowBe4, Inc. (NASDAQ:KNBE) went public in April, 2021, raising gross proceeds for the company and selling shareholders of $152 million in an IPO that priced at $16.00 per share.
The firm helps organizations reduce phishing and other social engineering cyber attacks.
Given the company's growth outlook, positive earnings and free cash flow generation and reasonable valuation level, my outlook is a Buy on KNBE at its current level of around $18.80.
KnowBe4 Overview
Clearwater, Florida-based KnowBe4 was founded to develop an SaaS (software as a service) system to increase employee awareness of social engineering cyber attacks, change behavior to minimize these threats, and improve security culture at customer firms.
Management is headed by founder and CEO Stu Sjouwerman, who has been with the firm since and was also Editor-in-Chief of Cyberheist News, an electronic publication devoted to the topic of IT security.
The company's primary offerings include:
Security awareness

Security orchestration, automation & response

Governance, risk and compliance
The company pursues new client relationships through a direct sales force as well as channel partners and managed service providers.
KnowBe4's Market & Competition
According to a 2019 market research report by IndustryARC, the global spear phishing attack cyber defense market was an estimated $922 million in 2018 and is expected to reach $1.94 billion by 2025.
This represents a forecast CAGR of 11.3% from 2020 to 2025.
The main drivers for this expected growth are an increasing number and sophistication of attacks, growing organization use of 'bring your own device' policies, and increased cloud adoption in the enterprise.
Also, both email phishing and now SMS phishing have grown in attempts. The solutions segment is expected to grow at the highest CAGR during the period, followed by the critical infrastructure segment.
North America will likely account for 37% of the total market demand from 2020 to 2025.
Major competitive or other industry participants include:
Proofpoint

Mimecast

Cofense

Votiro

Cisco

IronScales

Microsoft

Symantec

PhishLabs

Trend Micro

Barracuda Networks
KnowBe4's Recent Financial Performance
Total revenue by quarter has grown consistently over the past 5 quarters: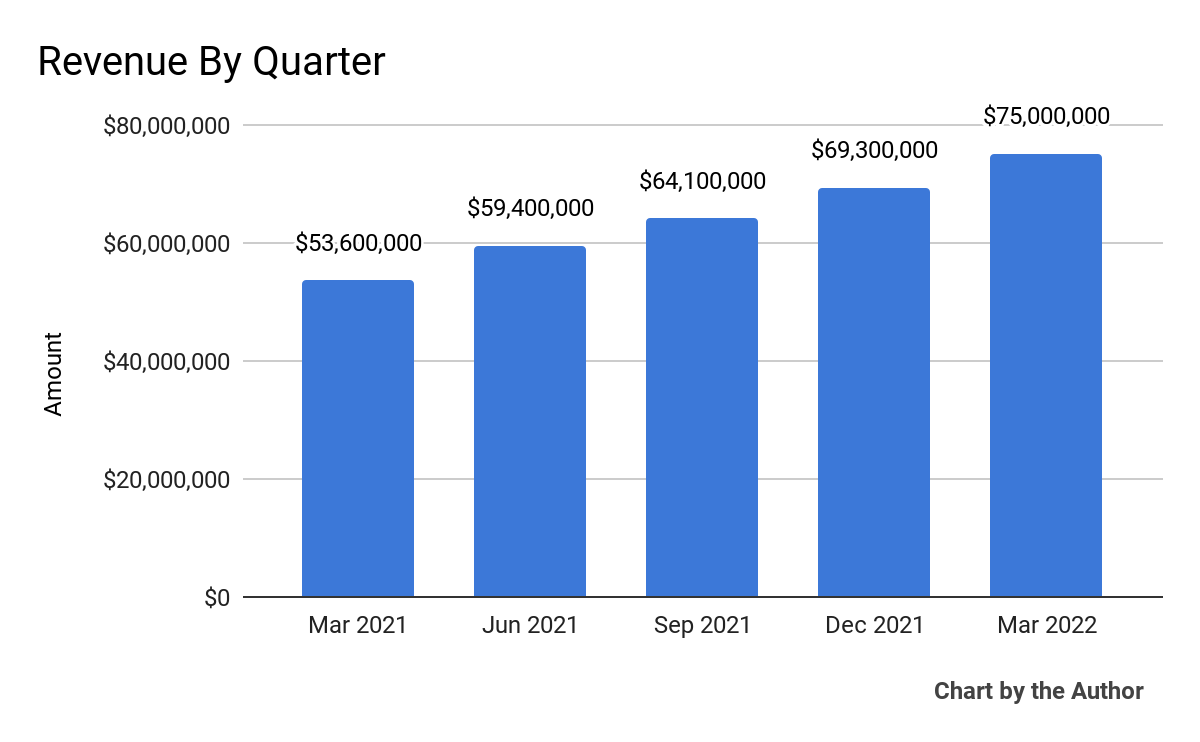 Gross profit by quarter has also increased impressively: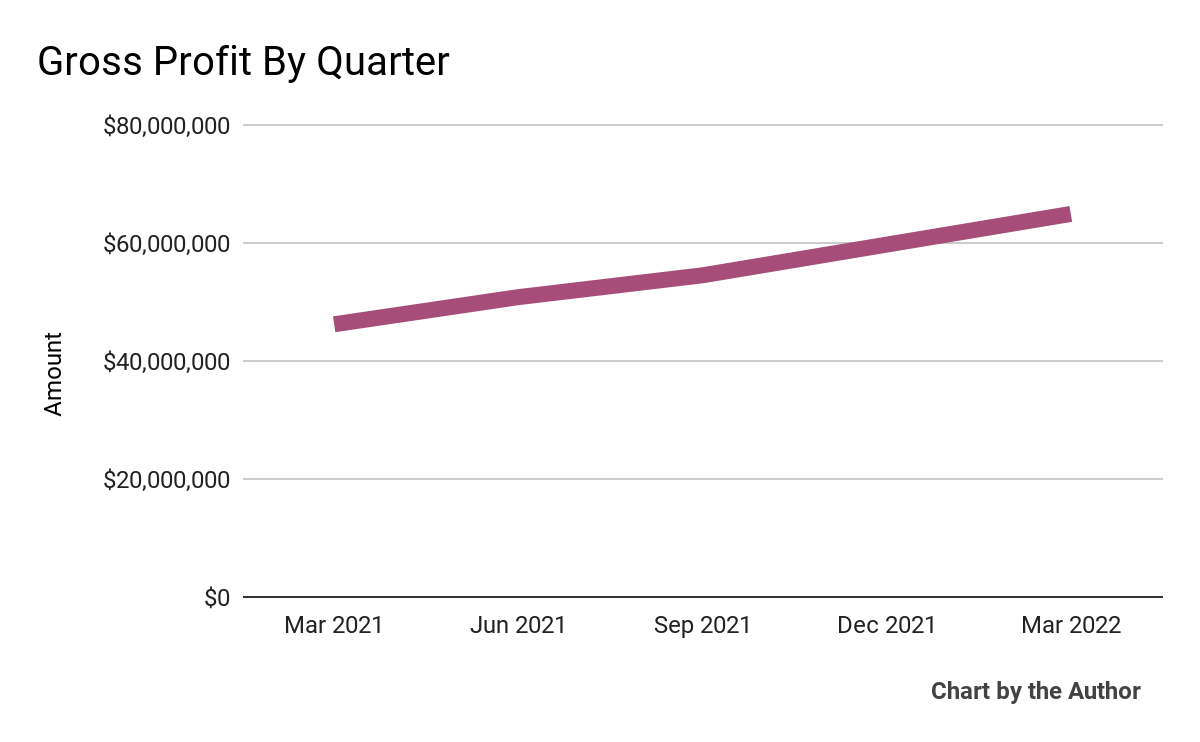 Selling, G&A expenses as a percentage of total revenue by quarter have trended lower, as the chart shows below: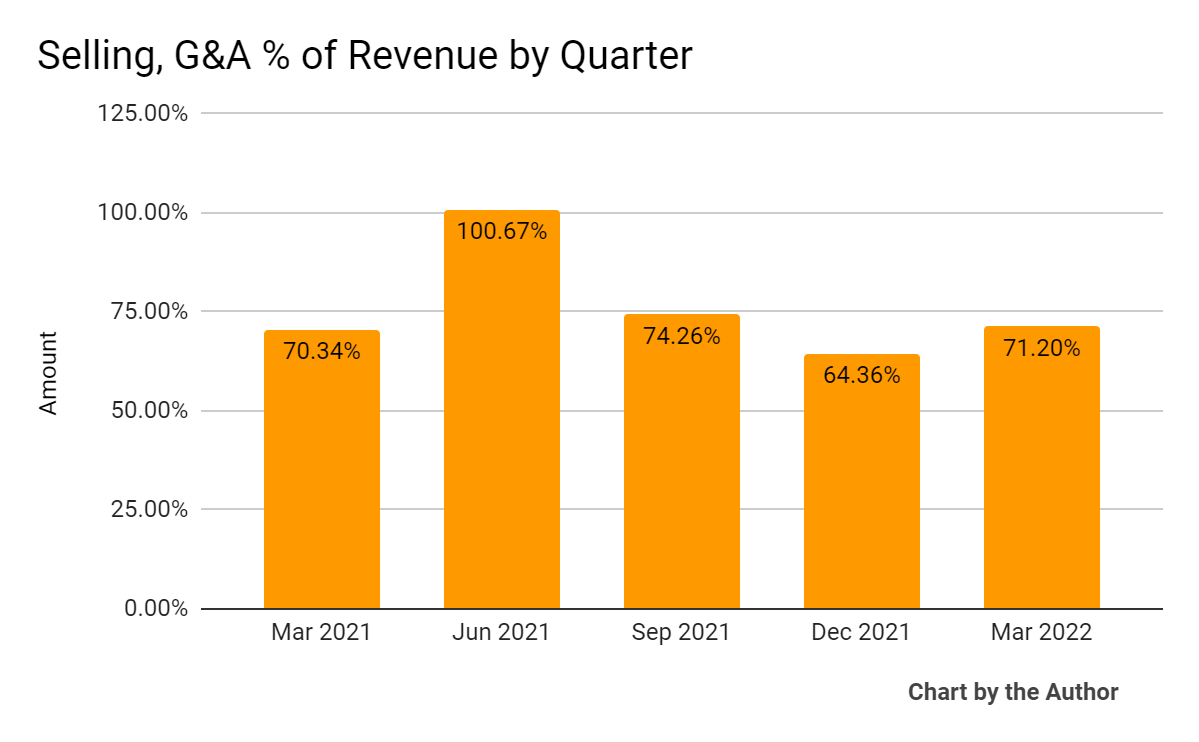 Operating income by quarter has been uneven but positive in the past 2 quarters: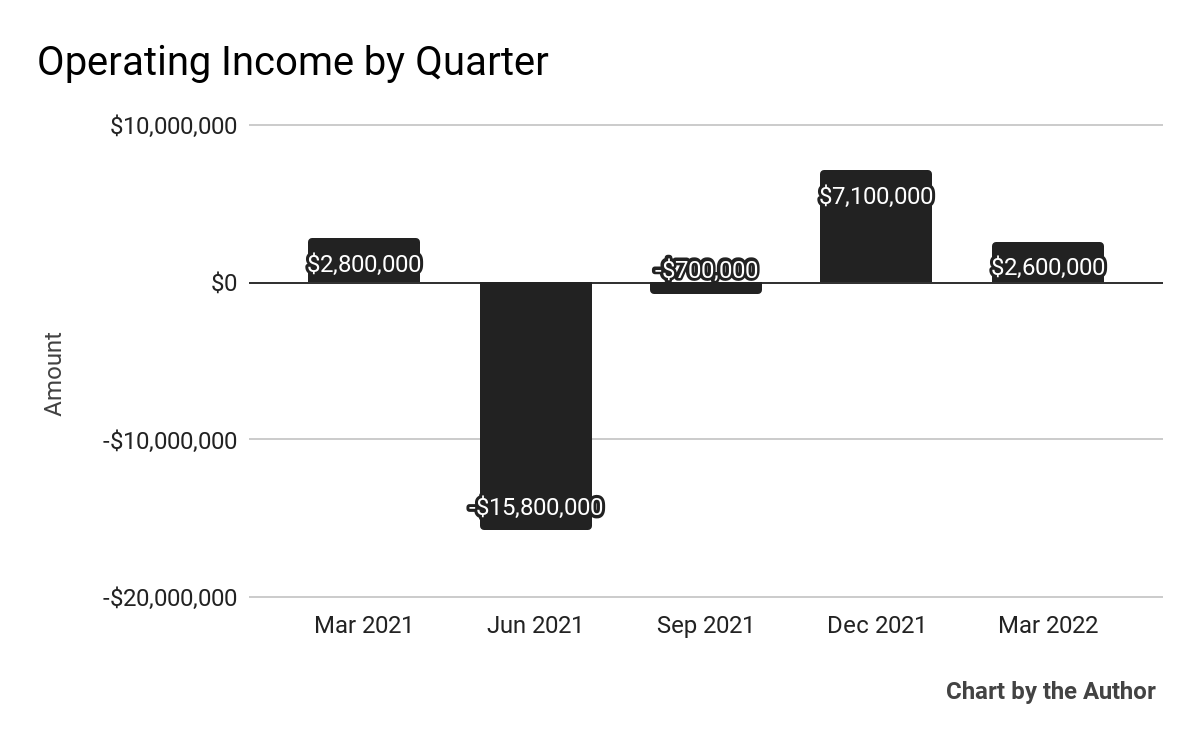 Earnings per share (Diluted) have performed similarly to operating income, with positive results in the two most recent quarters: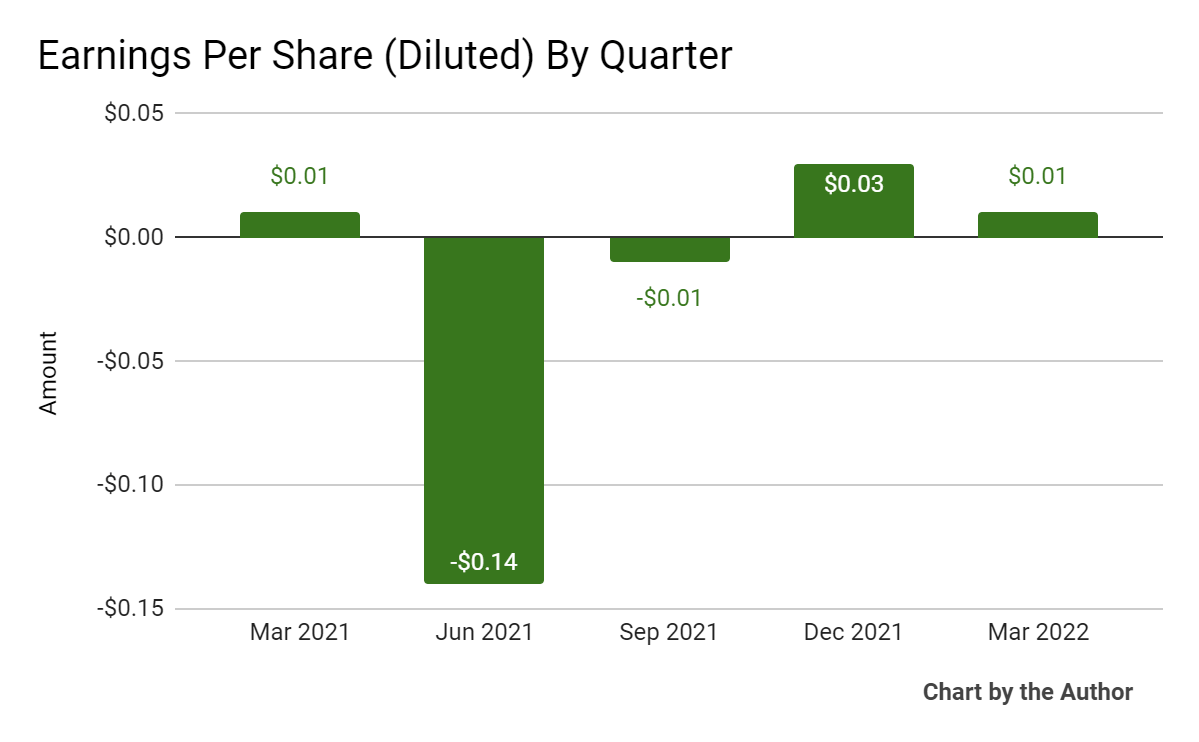 (Source data for above GAAP financial charts)
In the past 12 months, KNBE's stock price has risen 0.9 percent vs. the U.S. S&P 500 index' drop of 1.9 percent, as the chart below indicates: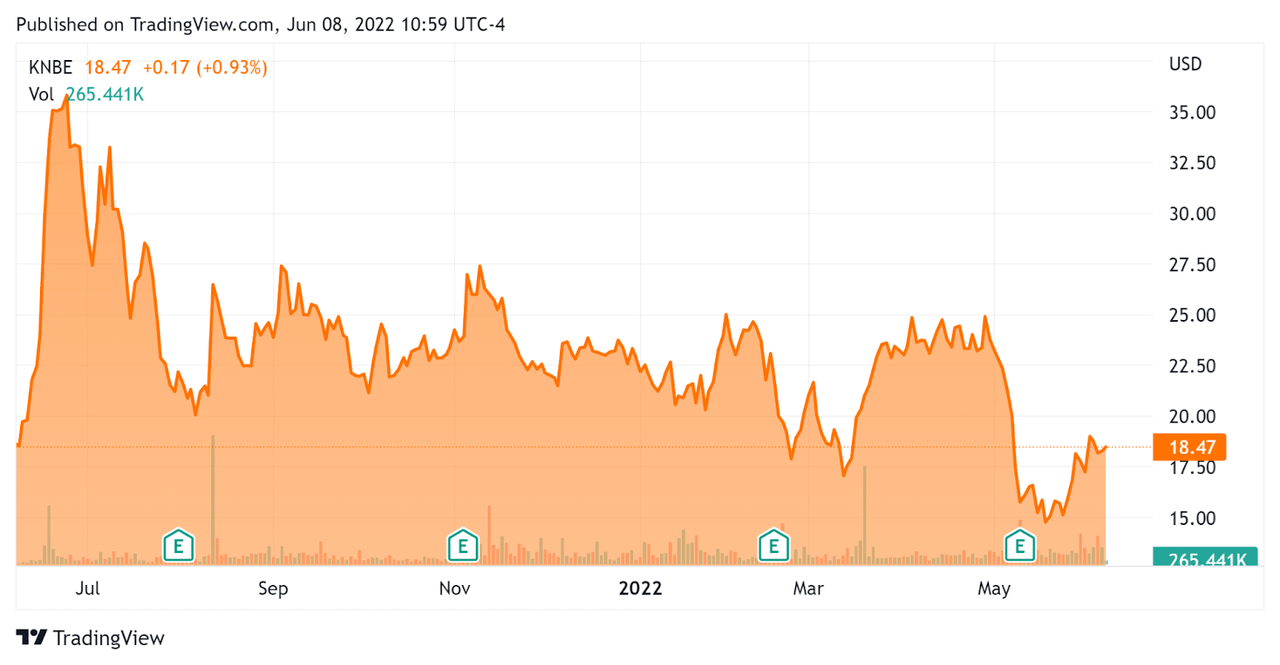 Valuation Metrics For KnowBe4
Below is a table of relevant capitalization and valuation figures for the company:
| | |
| --- | --- |
| Measure | Amount |
| Market Capitalization | $3,180,000,000 |
| Enterprise Value | $2,900,000,000 |
| Price / Sales | 10.25 |
| Enterprise Value / Sales [TTM] | 10.83 |
| Operating Cash Flow [TTM] | $80,070,000 |
| CapEx Ratio | 22.89 |
| Revenue Growth Rate [TTM] | 41.49% |
| Earnings Per Share | -$0.11 |
(Source)
As a reference, the SaaS Capital index of publicly held SaaS companies as of May 31, 2022 showed an EV/Revenue run rate multiple of around 8.3x, as the chart shows below: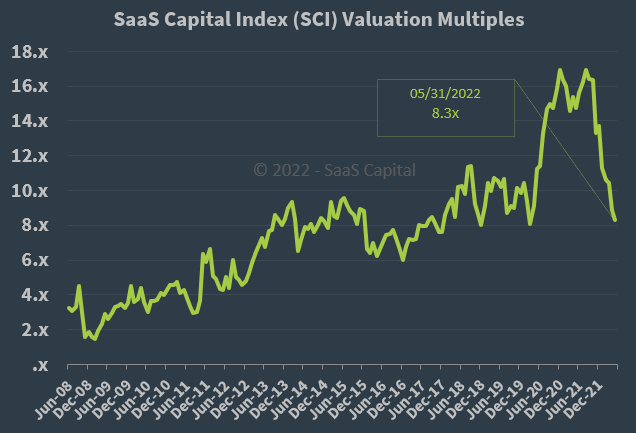 Commentary On KnowBe4
In its last earnings call (transcript), covering Q1 2022's results, management highlighted the planned launch of a new solution, Security Coach, which will be as a result of its recent acquisition of SecurityAdvisor.
The solution seeks to 'pull in security alerts so we can analyze them and take real-time action.' Management believes the addressable market for this type of service is up to $5 billion in size.
KNBE also said it had a number of very large customer wins, with multiple deals closed of 40,000 seats or higher and one deal with a major technology company with 130,000 seats.
However, most of the company's customers are in the SMB space, i.e., companies with less than 1,000 employees. 88% of its customers fall in this category, so KNBE appears well diversified in terms of its customer base.
As to its financial results, annual recurring revenue grew 38% year-over-year and reported revenue was up over 40%, with international revenue growing by 69% for the quarter and accounting for 17% of total revenue.
Gross margin percentage rose, from 86.6% in 2021 to 87.6% (non-GAAP), while headcount grew 35%, mostly in its core markets and management said it will continue to invest in sales capacity across its markets.
KNBE generated $23.4 million in free cash flow during the quarter, although this figure is somewhat volatile. The company ended the quarter with $298 million of cash and equivalents.
Regarding valuation, the market is valuing KNBE at an EV/Revenue multiple of around 10.8x, which is somewhat higher than the SaaS Capital index as of May 31, 2022, although the index is based on existing revenue run rate versus trailing twelve months for my EV/Revenue multiple reference.
Other analysts may conclude that the stock is fully valued.
But, given the company's growth outlook, positive earnings and free cash flow generation and reasonable valuation level, my outlook is more positive and I'm a Buy on KNBE at its current level of around $18.80.