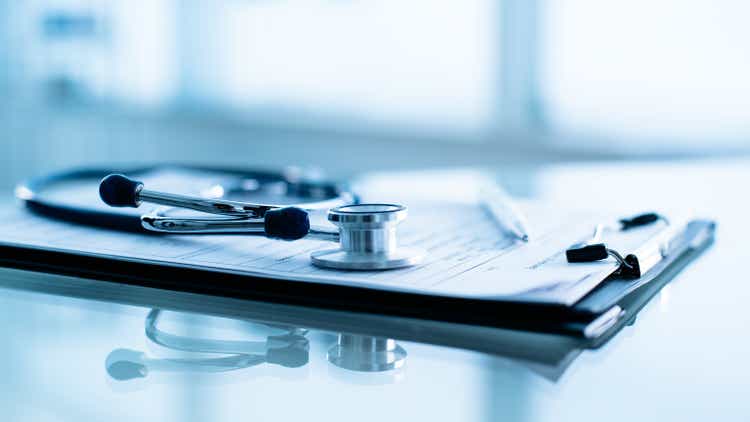 The correction in the biopharmaceutical sector has been dramatic, and all of the cliches apply - the stock market takes the escalator up, but the elevator down, the stock market can remain irrational longer than you can remain solvent, advances and declines always last longer than one would expect. As I recently discussed, the excess speculation of 2021 resulted in many companies going public with preclinical compounds, yet valuations exceeded $1 billion. It was only a question of when as to the bursting of the bubble.
Another cliche is relevant - they threw the baby out with the bathwater. I believe that there are many healthcare stocks worth buying. I have previously highlighted Eli Lilly (LLY), whose obesity franchise, including tirzepatide, is very promising. Lilly also has three earlier stage anti-obesity drugs in clinical trials, one of which, LY3502970, is oral. The role of the healthcare insurers in the use of these drugs will be interesting. It is well known that many adults in the United States are obese, and obesity contributes to a host of chronic conditions, including diabetes, knee osteoarthritis, liver fibrosis and hypertension. However, these diseases are not manifest for several years, and the patient is likely to be covered by a different insurer at that future time. Therefore, insurers may be reluctant to authorize reimbursement, even though in the pre-Medicare population, they are trading patients with each other. If the Novo SELECT study, which is looking at the potential for Wegovy to improve cardiovascular outcomes in more than 17,000 obese patients, is positive, then reimbursement should be more readily forthcoming. An interim readout should occur in 2022.
I have also been recommending Pfizer (PFE), which trades at a P/E of 9x. While Paxlovid and Comirnaty sales may peak in 2022, there is going to be an ongoing need for vaccinations and stockpiled therapeutics. As with influenza, SARS-CoV-2 is a permanent part of the viral landscape. Subsequent mutations will likely be more transmissible but less virulent. Meanwhile, Pfizer has made two acquisitions to diversify its product line and enhance its revenue base.
Regarding smaller cap stocks, I remain impressed with the efforts at SQZ Biotechnologies (SQZ), Contrafect (CFRX), Eiger Biopharmaceuticals (EIGR), Iveric Bio (ISEE) and Arbutus Biopharma (ABUS). I also continue to purchase the picks and shovels companies that are benefiting from the efforts in cell and gene therapies. Overall, I remain impressed with the pharmaceutical research renaissance that should result in more cancers becoming chronic diseases, curative gene therapies and new vaccines.