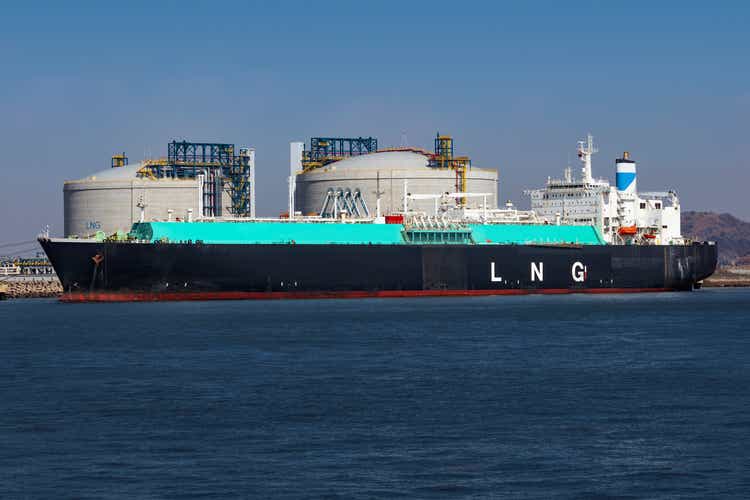 By Rick A. Veitch
Global pricing and geopolitics are keeping the spotlight on U.S. LNG export growth, which should support future U.S. natural gas demand.
Elevated natural gas prices and long-term European energy security concerns continue to keep a spotlight on U.S. natural gas production and liquefied natural gas (LNG) exports. With global natural gas markets becoming increasingly interconnected, international demand is a meaningful and growing factor in U.S. natural gas supply/demand fundamentals.
Over the past several years, the U.S. saw the completion of its first wave of newly constructed LNG export projects. As a percentage of total U.S. natural gas demand, LNG exports have increased from 4% in 2018 to 11% today. The U.S. has grown to represent about 20% of global LNG supply and is in the process of passing Qatar and Australia as the world's largest LNG exporter.
Historically, customers in Asia have been the largest buyers of LNG cargoes, comprising about 75% of current demand. We expect long-term demand for LNG to continue to be led by Asia but expect Europe to emerge over the medium term as an incremental buyer as it searches for energy security away from Russia. Globally, U.S. LNG is highly cost-competitive; however, exports are currently running near full capacity.
Construction of natural gas liquefaction and export facilities is a multiyear, capital-intensive process. Over the next several years, global markets are expected to remain short of LNG until a second wave of expected U.S. LNG projects is operational in 2026 and after. The current backlog of LNG export projects that have already received U.S. regulatory approval is substantial. If all currently approved projects are constructed, total U.S. natural gas demand would increase by about 27% above 2022 estimates. While we do not expect all currently approved projects to move forward, global gas prices and recent geopolitical events are providing strong tailwinds for final investment decisions over the next several quarters. Since the beginning of 2022, we have witnessed an acceleration in new long-term customer supply agreements across several prospective projects.
Aided by strong international demand for U.S. LNG exports, the outlook on U.S. natural gas supply/demand fundamentals remains constructive, while we see the commodity as a bridge fuel in the energy transition. We expect natural gas producers and midstream issuers to be beneficiaries over time due to increased support for long-term natural gas prices and throughput volumes. Given the capital-intensive nature of LNG project development, we anticipate opportunity for future capital deployment in the space through future debt issuance.
This material is provided for informational purposes only and nothing herein constitutes investment, legal, accounting or tax advice. This material is general in nature and is not directed to any category of investors and should not be regarded as individualized, a recommendation, investment advice or a suggestion to engage in or refrain from any investment-related course of action. Investment decisions and the appropriateness of this material should be made based on an investor's individual objectives and circumstances and in consultation with his or her advisors. Information is obtained from sources deemed reliable, but there is no representation or warranty as to its accuracy, completeness or reliability. All information is current as of the date of this material and is subject to change without notice. The firm, its employees and advisory accounts may hold positions of any companies discussed. Any views or opinions expressed may not reflect those of the firm as a whole. Neuberger Berman products and services may not be available in all jurisdictions or to all client types. This material may include estimates, outlooks, projections and other "forward-looking statements." Due to a variety of factors, actual events or market behavior may differ significantly from any views expressed.
Investing entails risks, including possible loss of principal. Investments in hedge funds and private equity are speculative and involve a higher degree of risk than more traditional investments. Investments in hedge funds and private equity are intended for sophisticated investors only. Indexes are unmanaged and are not available for direct investment. Past performance is no guarantee of future results.
This material is being issued on a limited basis through various global subsidiaries and affiliates of Neuberger Berman Group LLC. Please visit www.nb.com/disclosure-global-communications for the specific entities and jurisdictional limitations and restrictions.
The "Neuberger Berman" name and logo are registered service marks of Neuberger Berman Group LLC.
© 2009-2022 Neuberger Berman Group LLC. All rights reserved.
Editor's Note: The summary bullets for this article were chosen by Seeking Alpha editors.