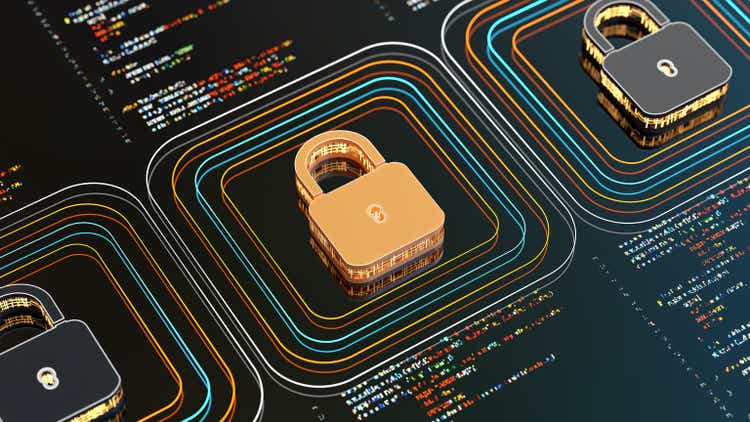 Let me begin this article by sympathizing with anyone inclined to write off Intrusion (NASDAQ:INTZ) as an investment option. I understand why investors might do that-at one point I did myself. At the same time, I think anyone who does so is missing a potential opportunity for significant gains.
Having first written about INTZ in May 2020, with two follow-up articles, on August 4 and October 10 of the same year, and continuing to follow the story, I saw the roller-coaster ride the company and stock took with their former CEO. To be charitable, I will simply say that this CEO "overpromised and underdelivered." Through that process, he unfortunately left a bad taste in many investors' mouths.
Yet, I continued to follow INTZ, in part out of sheer interest in the drama, and in part because I always believed there had to be some underlying value to INTZ's intellectual property ("IP"). After all, INTZ spent over two decades doing consulting work for the federal government, including the Department of Defense ("DoD"). Although this work was relatively small compared to the totality of the DoD's budget, I do not believe the DoD would continue working with INTZ if their products did not work, or if the company was in fact a sham.
At first glance, still, the company looks like a complete, un-investable wreck. Their income statement is a mess, with expenses currently outpacing revenue by about 4x (albeit, still rather small in terms of absolute dollars). Management has been transparent that they will need additional capital to execute their business plan. The stock has dropped 90% from the highs of early 2021. So why on earth am I writing a bullish article about INTZ now? Well, as you will see, the turnaround began with the hiring of an industry star, Tony Scott. Below, I will discuss Mr. Scott's impressive background, his vision and roadmap for INTZ's Shield product, the expected restoration of their government contracting business, the risks the company faces, and why I ultimately believe the stock could double or more by EOY22. In addition, I will share details about my interview with InnerCore Technologies, INTZ's newest reseller partner.
While I discuss all of these key points in more detail in my article below, you can also listen to a summary of the highlights on my recent Breakout Investors 10-Minute podcast on INTZ.
New CEO - Tony Scott
In a nutshell, an investment in INTZ is effectively an investment in its new CEO, Tony Scott. True, an investment in most any microcap company is essentially an investment in its management. But this is even more true with respect to INTZ due to the company's recent debacle.
Simply put, Tony Scott is a star in the IT world. Take a look at his resume. His experience includes:
Chief Technology Officer at General Motors (GM) 1999-2005
Global Chief Information Officer at The Walt Disney Company (DIS) 2005-2008
CIO at Microsoft (MSFT) 2008-2013
CIO at VMware (VMW) 2013-2015
Federal CIO for the Federal Government 2015-2017
That's quite a 20-year run! And the most incredible hire for CEO I have ever personally seen for a microcap company like INTZ. How did INTZ end up with someone with Mr. Scott's pedigree?
When the Obama Administration completed its work, Mr. Scott took a short break and then ended up working as a cybersecurity advisor and consultant. In 2021, a friend and colleague of his happened to come across INTZ and began to investigate its IP. The colleague believed "something was there," and flew Scott out to Texas in order to take a look for himself. Long story short: Scott agreed with the assessment and through discussions with INTZ's Board he ended up accepting the role as INTZ's CEO.

While Scott's CV immediately piqued my interest in INTZ as a possible investment, I waited to learn more about him and his vision for INTZ before proceeding.
Scott's Approach & Vision for Shield
From his first introduction to the market on the 4Q21 conference call, it became clear the difference between Scott and the former INTZ CEO was like the difference between night and day. As noted, the former CEO had quickly gained a reputation for lots of promises and little delivery. With that in mind, perhaps my favorite quote from Mr. Scott on that 4Q call was in response to an analyst question about announcing channel partners:
"Yes. We'll announce channel partners probably in conjunction with significant sales that they make. I don't want to temper the airwaves with announcements that aren't significant or meaningful to us. The company had the prior experience of announcing that it signed up a bunch of channel partners. And in some cases, some weren't as active as the others, and many of them didn't generate any revenue for us. So, I don't want to make [meaningless] announcements about channel partners. But as we do significant deals, you will see us mention them and be public about it."
As we will see, Mr. Scott's approach is entirely different than the former CEO. To wit, Mr. Scott has been upfront that INTZ needs to invest in some R&D to improve and expand its Shield offering, as well as clean up its messaging about the product's capabilities. And, yes, Mr. Scott has even been transparent about INTZ's limitations (unlike prior management, Mr. Scott is not telling investors that a small microcap company that's been around for 25 years is going to suddenly change the entire cybersecurity landscape overnight!). Everything Scott has said about the product, his vision, and his roadmap makes logical sense.
Shield Messaging
Let's begin with Mr. Scott's messaging about INTZ's Shield product. As he noted on the 4Q21 call, his first priority in speaking to both people internally and to external current and potential customers, was to clear up the prior mixed messaging. INTZ's new, and accurate, messaging is that Shield provides added value, making other cybersecurity solutions work better. "We help you see things that you're not probably currently seeing and know things about traffic in your network that you probably don't know or see today."
The new, and again more accurate, sales approach used by INTZ is not that they are going to be a better firewall or intrusion detection and prevention system ("IDPS"), but that they are going to make those systems even better. "[At] INTZ, we use our technology in combination with other technologies as well." To sum this up, and to show that INTZ is not claiming to reinvent the wheel, Scott said: "So we're not unlike most other organizations" who also complement each other's cybersecurity products.
Product Development
Previously, INTZ investors were told the Shield product was ready for primetime and that, by this time, perhaps hundreds of thousands of seat licenses would be sold. As we know, that is not what happened. The reason is clear, based on what Scott has told us: the company needed to make further investments in and improvements to the product. That is something Scott and team have been working on vigorously since his arrival as CEO.
On this front, Scott provided an update on the 1Q22 conference call, noting the company had spent the last quarter "making product improvements, including performance enhancements." In addition, INTZ is adding requested features and capabilities that come from existing customers. Moreover, the company is working on a cloud product that can be used apart from or in conjunction with the Shield appliance that requires specific hardware. According to Scott, this product remains on track to be released by EOY22. In fact, a demo of the product should soon be available.
Another new product expected by EOY22 is the Shield Endpoint. This product should support Windows, iOS, and Android clients. Scott says he is personally using early beta versions of the product and is "excited about its potential." Ultimately, once these products are generally available in the back half of this year, they will "pave the way for Shield to become [INTZ's] main source of revenue growth in the future."
Shield Pipeline
One of the first decisions made by Mr. Scott upon his arrival at INTZ was to realign the sales and marketing resources. This allowed Scott to spend more money on improving the Shield products, which will eventually, of course, lead to more sales, if successful. In the meantime, Scott is doing more with less with respect to the sales and marketing resources.
For example, on the 1Q22 call, he noted the company recently hired a new Channel Director. Further, INTZ is working to enhance and improve their channel support, training, and enablement processes. This training is especially important to help clarify the value proposition/messaging I mentioned earlier.
According to Scott, these efforts are already leading to "more meaningful and fruitful" customer discussions, including a growing number of proof-of-concepts and pipeline development. Related, Scott stated INTZ saw a doubling of new deals being closed in 2Q22 and a tripling of the qualified pipeline. It should be noted Scott was making these comments on the 1Q22 call, which was on May 12, 2022-not even halfway through the second quarter, meaning there was still some upside from there.
New Reseller Deal for Shield
One such deal was announced by INTZ on June 2, 2022, a multi-year reseller contract with InnerCore Technologies, a managed service security provider (MSSP) and provider of IT resources to the hospitality industry. According to the press release, this deal already led to "an important deal with a leading east-coast hospitality company." Further, "the agreement put in place with InnerCore Technologies, and its end-user, is a multi-year arrangement generating annual recurring revenue ("ARR") for Intrusion until at least 2025."
I am quite certain this is the deal Scott was referring to on the 1Q22 call when he noted: "I'll also tell you just one anecdote. We had a managed service provider start with us this quarter, and that customer deployed to one of their customers. And in the first week, we stopped a major attack that got past their existing firewall, and Shield stopped it. And we got a very enthusiastic call from both the customer and from the MSSP, telling us how much they liked and appreciated Shield."
While this is obviously a positive development for INTZ, the CEO is guiding for increased marketing efforts around Shield once the product enhancements and expansions are completed in 2H22. Most exciting of all, however, is the potential strategic partnership Scott mentioned on the 4Q21 call, and again reiterated on the 1Q22 call.
Interview With InnerCore Technologies
Because of the broken promises of INTZ during the prior CEO's tenure, I thought it was extra beneficial to contact InnerCore Technologies myself, both to learn more about INTZ and to verify the company's claim to having thwarted a potentially catastrophic cybersecurity attack. My interview with a co-founder of InnerCore was beneficial.
In general, the co-founder of InnerCore, together with the Sales & Account Manager he brought into the interview with him, could not say enough positive things about both INTZ and Shield. They noted that the technological knowledge of the INTZ team far surpassed that of any company with whom they had worked before, including many of the large, prominent players in the space. Moreover, they were extremely impressed with the capabilities of the Shield product.
InnerCore first learned about INTZ through an industry contact who works for Cisco (CSCO) and who was aware of INTZ's work with the government. This person contacted his colleague at InnerCore to tell him about INTZ's new commercial product, Shield. After a proof of concept, the folks at InnerCore were hooked on Shield and decided to partner with INTZ. They soon began using Shield with a large customer, a prominent and high-class east-coast resort who, according to InnerCore, brings in about $1M of revenue daily.
Within a week or so of its installation, Shield blocked an attempt to attack the company's system. This attack originated in Russia. The resort's IT team was extremely relieved about this situation because, a week prior, the city's local college had been subjected to a cyberattack originating in Russia, and it caused serious damage. In order to protect the identity of the resort, I am not publicly sharing their name, nor the name of the college. However, a quick Google search confirmed this college had indeed been subject to a cyberattack, as the InnerCore team informed me.
The resort was so impressed with what Shield did that they have put InnerCore in touch with a sister organization, as well as with their parent company's corporate office. The parent organization is a massive, privately-held global company. The InnerCore team is clearly excited about this opportunity, and it appears to me it would present an enormous opportunity for INTZ as well.
I would like to thank the people at InnerCore who spoke with me and confirmed how valuable Shield has already been for them.
Potential Strategic Partnership For Shield
On the 4Q22 call, Scott stated: "We are in discussions with some strategic partners-think OEMs and large technology companies. And as material things occur with those kinds of partners, we'll also announce those." Providing more clarity on the recent Q1 call, he updated: Our discussions have progressed with three major technology partners, but I don't have anything definitive to announce and will not announce anything until these have matured into a formal agreement. I remain optimistic that we will have something to announce on this front in Q3."
Based on my own research, I believe that when Scott says, "major technology partners," he means large, reputable, and well-known organizations. If and when INTZ is able to make and announce such a deal with one of these large players in the space, I have little doubt the market will then recognize the value of INTZ's IP and products. This will especially be true if the partnership makes a capital investment in INTZ, which Scott indicated on the 4Q22 call is a possibility. I will discuss some more details related to these potential strategic partnerships in the "Valuation" section below.
Government Consulting Business
While the Shield family of products is clearly the future growth driver of INTZ's business, we should not neglect what has been their bread and butter for the past two decades: federal government consulting work.
INTZ's government consulting work has never recovered from Covid disruptions for multiple reasons. First, generally speaking, the federal government was late in getting "back to normal" as compared to most private industry. Second, even after returning to more normal operations, the funding situation was uncertain until the recent passage of a federal budget. On top of those two headwinds, my recent research indicates that INTZ's former CEO made yet another blunder by signaling to certain government contacts that the company was going to be de-emphasizing that business with the launch of Shield.
Yet again, Tony Scott has taken the opposite approach, stressing the importance of not only continuing that business, most especially with the DoD, but expanding it into the civilian side of the government. The continuation of this business is not only important to INTZ from a revenue perspective, but also because the consulting work helps INTZ stay on top of the latest and greatest cybersecurity threats. In essence, it is like being paid to do R&D.
On the 1Q22 call, Scott noted that the budget was passed late in the first quarter of 2022. So, while it happened too late to have an impact on INTZ's 1Q22 numbers, it nevertheless "creates a tailwind for this business segment." Consequently, while that business remained flat in Q1, he expects it to "remain healthy and grow in Q2 and Q3." If accurate, this growth will provide a nice bump in INTZ's 2022 revenue, the implications of which I will discuss more in the "Valuation" section below.
Capital Needs & Solutions
Before INTZ has any significant ramping of its revenue, the company needs to fund its current operations and development of the Shield family of products. To do this, the company has been quite transparent about its need to raise $15-20M in capital. To that end, as disclosed on the 1Q22 call, INTZ has already secured about $10M in unsecured debt from Streeterville Capital. Interestingly, this debt only has 18 months until maturity, so it appears INTZ management believes they can repay these loans within that timeframe, either via free cash flow or by taking advantage of their ATM when the stock price is presumably much higher given the progress the company expects to make.
In any case, thus far, the situation vis-à-vis capital funding needs has played out exactly as Mr. Scott outlined on the 4Q21 call. On that call, he noted "our strategy was to raise enough capital to get through the cycle of the 6-month product development and realignment of resources. We've talked before about fixing messaging and marketing and our go-to-market strategy." As noted previously in my article, all of these things are on track, with product demos available soon.
Mr. Scott continued: "After making the announcement that we plan to raise capital, we were approached by all sorts of different folks with all kinds of different ways that we could satisfy that capital need. And at the end of the day, we chose one that I think best satisfied our cost of capital and our immediate needs." Updating investors on the 1Q22 call, he highlighted that INTZ's operating needs are being met and that as the company executes on its promises, he expects the financial results to follow.
Risks
Clearly, the biggest risk with INTZ is the reputational harm the company suffered due to its previous CEO debacle. In fact, because of that, I thought I would never invest in INTZ again. However, I never could have imagined that someone with Tony Scott's resume would end up becoming the CEO. It is possible the company will never fully recover from the damage of its past, but I believe someone like the current CEO opens a window for the company to thrive.
Another concern expressed by investors was the recent departure of former CFO, Franklin Byrd. Personally, I viewed the departure in a neutral to positive light. Not because of anything Mr. Byrd had or had not done, but simply because he was the sole member of management left from the former CEO days. As it turns out, it seems Mr. Byrd simply had a better opportunity, and he is now CFO at Sport Clips Haircuts. I expect INTZ will find a competent replacement soon.
Yet another risk for investors is the high likelihood of a dilutive capital raise via the equity markets. This risk, in my opinion, is somewhat tempered by the fact that the company has pretty clearly signaled they believe the stock will soon command a much higher valuation, so any dilution would theoretically be at a higher stock price, thus minimizing the impact to current shareholders.
The final risk worth mentioning relates to supply chain issues. On the 1Q22 call, CEO Scott signaled some minor concerns related to chip shortages that could impact their hardware version of Shield. To date, I have not heard of any positive or negative updates since that call, but even on the call, it sounded like any impact would likely be minimal.
Valuation
Putting a precise valuation on INTZ is difficult at this time given the uncertainties around their future revenue potential. Therefore, my analysis will be more qualitative in nature as compared to my more common quantitative analyses. With respect to valuing INTZ, I am making the following assumptions based on my research.
A strategic partnership with a large player in the cybersecurity space would likely lead to INTZ being able to reach breakeven (~$20M in revenue annually) on Shield alone fairly quickly. My assumption here is based on speaking with people familiar with the company and triangulating that with the company's public comments mentioned earlier related to their cost of capital and the 18-month maturity date on their unsecured debt.
If INTZ partners with a large player, then their growth potential obviously does not stop with an initial bump in revenue and/or partnership investment. They are likely to start growing for some time, perhaps quite rapidly; and the growth would be the cherished annual recurring revenue. As it relates to INTZ's growth, I will say I highly doubt someone of Tony Scott's stature came to INTZ to run a $20M annual revenue company. I am guessing Mr. Scott has a loftier vision.
Given the passing of a federal budget, and based on management's guidance, I think that INTZ's government contracting business will return by EOY22 to more historic norms. It seems by the middle of next year that INTZ could be back to approximately $10M in annual revenue from these contracts.
If the first and third assumptions I mention happen, then INTZ could quite reasonably be a profitable company in early 2023. And then, on top of that, based on my second assumption, they would be growing their high-margin Shield business rapidly, with at least 50-70% of that revenue dropping straight to the bottom line.
Again, my current analysis is more qualitative than usual, but suffice it to say that if INTZ shows it can earn $20M in ARR from its high-margin Shield business, then I think the stock will attain a significantly higher valuation than its current $60M market cap. Add to the ARR from Shield a return to more normal government revenue and it becomes easy to see how the stock could double from the $3-$4/share levels. And if Shield starts to show meaningful growth with INTZ's theoretical partner, then all bets are off about where the stock could go. I will have to follow up on that if and when the story progresses!
Conclusion
While many investors were burned by INTZ and the company's reputation was inevitably damaged through that process, I believe the company could well be on the path to redeeming themselves. They recently hired a CEO with outstanding experience and connections in their industry, and he has laid out a clear vision and roadmap for success. The company's newly-inked reseller agreement with InnerCore Technologies seems to give some credibility to the company's progress under the new CEO, with him clearly signaling he expects to sign a transformative partnership agreement in the back half of this year. If this comes to pass, I believe the starting point would be for the stock to double from the current $3-$4/share level, with more to come if the company begins to show more growth potential.