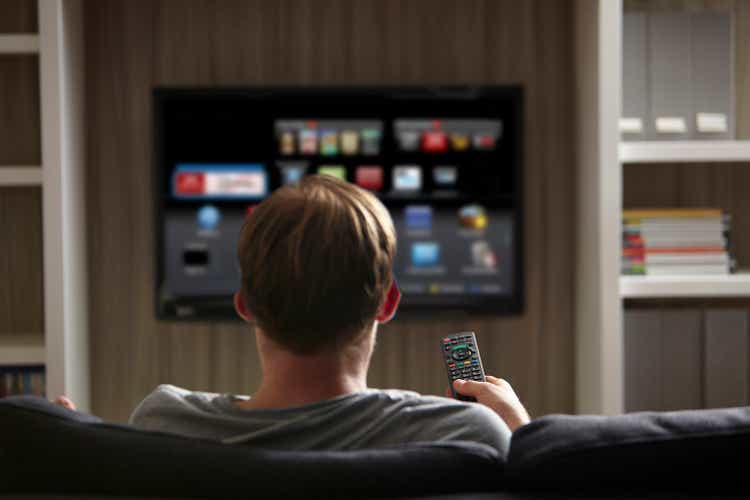 Introduction
Innovid (NYSE:CTV), an ad-tech company, which went public late last year through a SPAC merger with blank check company ION Acquisition Corp. Like a lot of other SPAC companies, Innovid's stock has been plummeting since its de-SPAC. Its share price is currently at $2.19, down almost 80% from its SPAC price of $10. It is a US-based Ad-Tech company founded in 2007 that focuses heavily on the CTV (connected tv) space. Connected TV is one of the fastest-growing advertising spaces right now. This is due to the trend of cord-cutting and households shifting from traditional linear tv to connected tv for more flexibility. The trend has been further accelerated by the pandemic as people were forced to stay at home.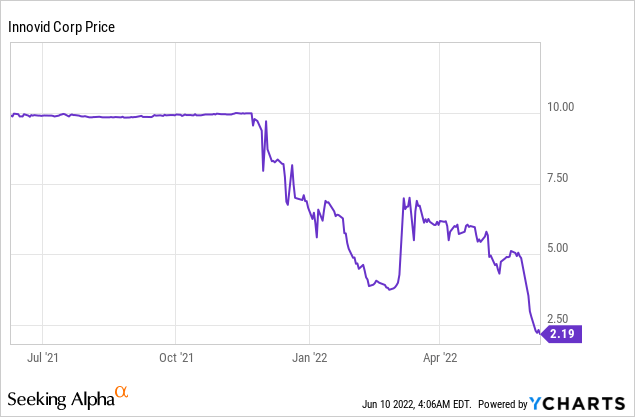 Market Opportunity
The CTV market presents a huge opportunity. According to Leichtman Research Group, 80% of TV households have at least one connected TV device and 39% of adults watch streaming video content daily. Advertisers are now allocating more budget to CTV in order to have a better ROI. According to Innovid, the current advertising spending on TV is around $200 billion with $15-20 billion on CTV. As more and more people shift to CTV, the spending percentage on CTV ads should increase over time. According to the recent earnings from ad tech companies like The Trade Desk (TTD), Magnite (MGNI), PubMatic (PUBM), and Perion Network (PERI), revenues generated from CTV are exploding. This provides a significant tailwind for CTV-focused companies like Innovid.
Innovid is also expanding its reach through the $160 million acquisition of TVSquared, an independent global measurement and attribution platform for converged TV. The combined business positions Innovid as a single source for ad-serving and measurement for converged TV. This opens up the market opportunities beyond just CTV but the whole TV ecosystem. Zvika Netter, CEO, on the TVSquared acquisition
"In acquiring TVSquared, we aim to provide the most complete view of the total TV and digital universe through a scalable, currency-grade measurement platform. Additionally, we immediately accelerate and broaden our scope globally, as brands, agencies, publishers, and broadcasters on six continents rely on TVSquared to maximize reach, identify the right audiences and drive business growth with TV. As the market demands greater accountability, Innovid and TVSquared are reimagining the future of cross-platform TV measurement together."
Why Innovid?
Innovid is the leading independent advertising delivery and measurement platform/infrastructure for Connected TV. Its platform manages the physical delivery of ads, allows advertisers and publishers to connect in real-time, and measures performance across different metrics.
The company offers three main solutions which include primary ad-serving, advanced creative solutions, and independent measurements. Its ad-serving solution helps deliver high-quality TV, video, social, display, audio, and DOOH ads that satisfy all publisher specs through the leading independent primary ad server. Its advanced creative solutions allow advertisers to engage viewers through CTV with personalized experiences. It offers interactive ads where advertisers can build interactive and personalized ads for over 25 connected devices. Its independent measurements provide measurement solutions built specifically for CTV. It provides real-time analysis with multiple metrics which include total/unique reach, cost per reach, frequency averages and distributions, and more.
Innovid's current notable blue-chip customer includes General Motors (GM), Honda (HMC), Mondelez (MDLZ), Whirlpool (WHR), and more. Unlike other ad companies that compete with each other, Innovid partners with them and remains independent. It integrates with demand-side platforms and supply-side platforms to strengthen its own ecosystem. This puts them in a unique market position with a highly defensive moat.
Financials and Valuations
For the first quarter of 2022, Innovid reported revenue of $23.4 million, a 30% growth YoY (year over year). Including TVSquared the company revenue increased 44% YoY to $25.9 million. CTV revenue increased by 40% and now accounts for 47% of total revenue. It is seeing strong traction outside of the US with international revenue up by 56% YoY. Gross profit increased from $14.2 million to $19.5, representing a 37.3% growth with a gross margin of 75%. Net loss widened from negative $(1.94) million to negative $(7.45) million, largely due to the increase in G&A expenses regarding its IPO. Diluted EPS improved from negative $(1.55) to negative $(0.06).
The company's balance sheet remains very healthy. It ended the quarter with $45.4 million in cash and only $6 million in long-term debt. Revenue guidance for FY22 is between $135 million and $140 million, representing a YoY growth of 50% to 55% on an as-reported basis, and 24% to 29% on a pro forma basis. The management team also expected the company to generate a positive EBITDA for the year (excluding TVSquared).
Zvika Netter, CEO, on Q1 result
"Innovid delivered outstanding performance in the first quarter - achieving revenue growth of 30% year-over-year, excluding TVSquared, and exceeding our prior guidance. We successfully completed the strategic acquisition of TVSquared, expanding our measurement infrastructure to address the growing needs of marketers in today's converged TV marketplace."
After the 80% drop in share price. The company is currently trading at a PS ratio (price to sales) ratio of 2.1. From the chart below, you can see that this is pretty much in line with other ad-tech companies with the only exception being The Trade Desk. The second chart showed that Innovid and Perion Network are expected to grow revenue by 53.1% and 31.5% respectively but this is actually a bit misleading as the growth is largely driven by acquisition. Innovid's revenue growth is expected to be around 24% to 29% on a pro forma basis when including TVSquared revenue. This is still a very decent growth rate in the current environment. The company also has a strong gross margin of 75.5% which is above the industry's average. I believe the current valuation is compelling when we factor in its revenue growth and margins.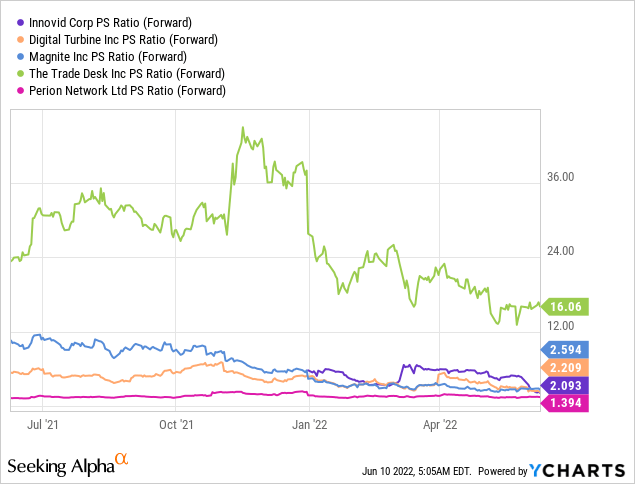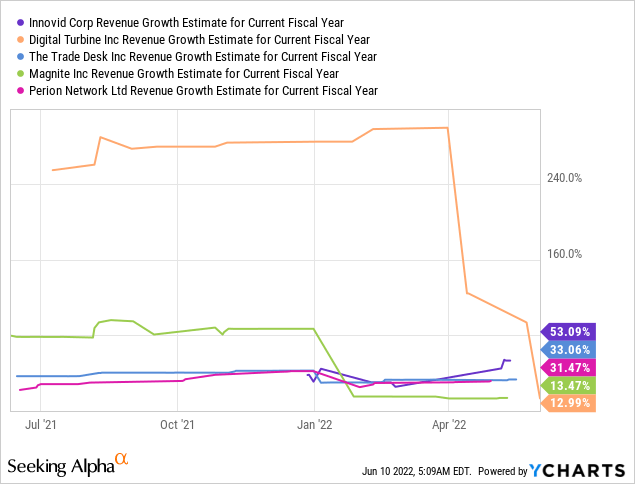 Risks
Advertising is one of the industries that is very exposed to the overall macro environment. The current uncertainty in the economy may post significant headwinds on Innovid's growth in the coming quarters. As inflation persists at a high level and the economy is weakening, companies are cutting costs at all ends which includes reducing ad spending. The recent warning from social media company Snap (SNAP) made investors even more worried about the deterioration in ad spending. Although this may be a one-off case, investors should still be cautious of how the economy performs throughout the year. If the macro environment continues to worsen and a recession happens, it is likely that Innovid will miss its targeted YoY growth of 24% to 29% for 2022.
Conclusion
In conclusion, I believe Innovid is well-positioned in the very fast-growing CTV industry. The transition from linear tv to CTV is still going strong which will create significant tailwinds for the company going forward. The TAM for the CTV advertising space is also huge which provides a lot of room for the company to expand. I really like the independent approach of the company as it reduces a lot of competition. For instance, Instead of competing with Roku, it partners with them to improve the ad-serving process. The company is showing strong revenue growth and synergies from its TVSquared acquisition which should help keep the growth going. The current valuation is in-line with peers yet it is growing faster and has a superior margin. I believe Innovid is a buy at the current price, especially for investors that are interested in investing in the CTV space.