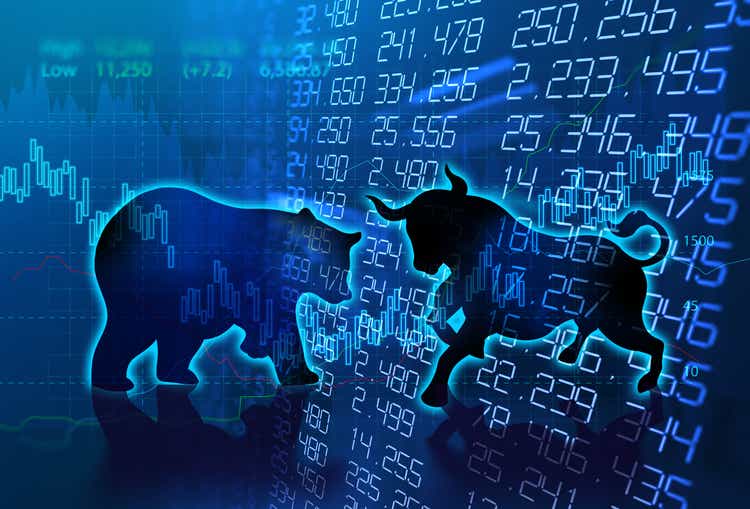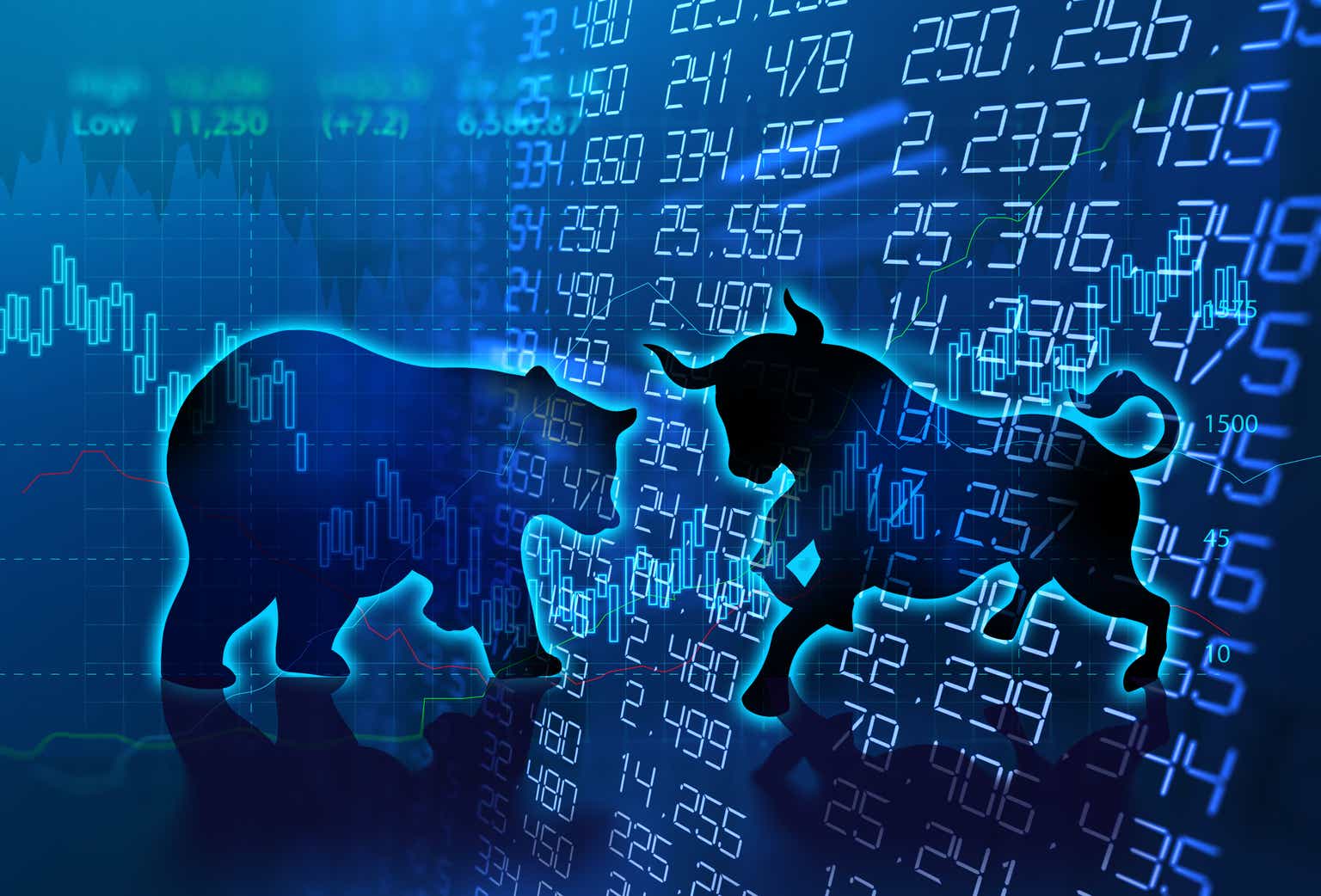 I wrote a number of bearish articles about the U.S. equity market's rotten setup last year, with a suggestion to Sell the Vanguard Total Market ETF (NYSEARCA:VTI) in November here. My current update is less pessimistic after VTI's 21% decline into May, especially if you can ignore the potential for wild swings, and even lower stock quotes this summer or autumn. I currently rate VTI a Hold in June 2022, with eyes toward increasing exposure on weakness.
An ultra-low management expense annually of 0.03% is the main draw, for simple and diversified U.S. company investments. The below graph illustrates the cost/fee advantage of owning VTI vs. the average ETF over a hypothetical 10 years, investing $10,000 upfront.
My personal 401k positioning has shifted from all cash (100%) at the beginning of the year, to a weighting of 35% stocks vs. 65% cash currently. The stock exposure is spread between an S&P 500 index fund, and a U.S. small/midcap blend offered by Vanguard. Effectively, my positioning replicates the VTI returns owning 4,100 different businesses, with weightings based on total company values. I do not own bonds currently and have been quite bearish on them since the Fed announced "unlimited" QE in March 2020. My last Treasury investment article from January here warned of a horrible year ahead for bonds, as inflation accelerates.
In addition, if my plan had the option, I would be 10% to 20% invested in gold/silver and related precious metal assets right now. That's the weighting range I suggest for IRAs and regular brokerage accounts to hedge a variety of problems and potential issues with financial market volatility, devaluing fiat currencies, and a loss of confidence in capitalism.
Honestly, I am far from wildly bullish about Wall Street's future, but in the process of turning more optimistic. Overvaluations still exist, and this does not mix well with 40-year high inflation rates. Traditional securities analysis and history argue low inflation = high equity valuations, while high inflation should = low valuations for businesses. If you are 100% invested in stocks right now, you are gambling inflation is a transitory animal caused by pandemic shortages and war, not a direct result of record money printing in 2020-21. You have to ignore the spikes in oil/gas and grains created by the Russian invasion of Ukraine, and pray this war ends ASAP. Really, I do not agree with analysts calling for a quick rebound to all-time highs on Wall Street either this year or next.
On the flip side, reasons to be constructive about the market's future are equally compelling. First, inflation has often helped business earnings over longer periods of time. Second, P/E ratios around 19x for the whole market are not completely abnormal, falling from closer to 25x a year ago. So, if inflation hopefully moderates back toward 5% annual increases by early 2023, and business income levels are helped by an ability to raise prices, projecting an equity level similar to today is not farfetched.
Third, Wall Street experts and individual investors alike have become quite skittish about owning publicly-traded shares in early summer. On the American Association of Individual Investors (AAII) poll below you can review the excessive pessimism by small traders in May-June, a 5-year record for bearishness. The April 28th spread between bulls and bears of -42% was one of the lowest ever, over its 30+ year history.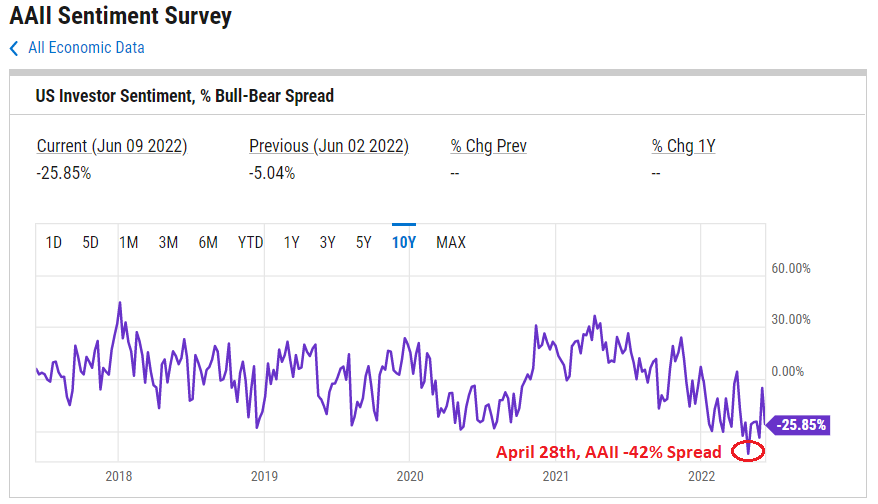 Again, the CNN Fear & Greed Sentiment Index reached the lowest reading I can remember a few weeks ago. On May 12th, an incredible 10 score was achieved, far below readings of 25 that are usually part of a major capitulation phase on Wall Street. Today's score is listed first, followed by a 12-month graph.
In terms of timing a bottom after a bloody selloff, extremes in fear are perhaps the simplest single data point to contemplate. When surveys of investors are bearish, they are telling you significant selling has already hit the marketplace, with cash being raised through liquidations. If you think about it, high cash holdings provide the fuel for new buying, as swings in sentiment move in the opposite direction eventually. Sure, bearish views can remain for months, but sometimes turnarounds happen in days. The sentiment extreme of late April and May "did" occur right near the lowest prices for major U.S. indexes. The logic is a price rebound may appear, as selling pressure abates. Of course, ever rising interest rates could change this supply/demand calculus, as monetary tightening is almost always bad news for equity investors.
Cash on the sidelines rose in early May to the highest level since 2001 at actively managed funds. Bank of America reported an average 6.1% cash holding in their survey of actively-trading global fund managers with $872 billion under management, which was greater than the 5.9% exposure at the April 2020 pandemic bottom. Other results from the survey included (1) fund managers are the most underweight equities since May 2020, with a net -19% swing last month, (2) managers turned the most defensive since May 2020, with a combined net 43% overweight in safer sectors like utilities, staples, and healthcare, plus (3) monetary conditions are seen as the main risk to financial market stability, overtaking geopolitical risk (war in Ukraine). My point is cash on the sidelines is now at a 20-year high, providing plenty of buying fuel if investor sentiment has a change of heart.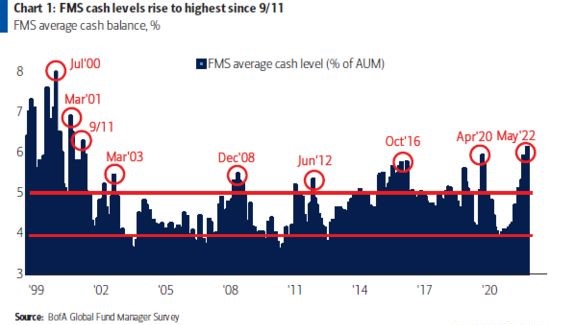 Almost Surely Wrong Prediction
So, here's my best guess on the zigzag coming for the Vanguard Total Market ETF the rest of 2022, based on 35 years of trading and prognosticating. Disclaimer: the only part of this prediction I can guarantee for sure is reality will play out differently.
After this morning's -2% open, the major market averages are again retesting May lows. Let's assume fears of a recession and rising interest rates create some panic selling in the days ahead. If this plays out, I am extremely confident, we are setting up for a more substantial wave higher into the end of the year. Below is my preferred forecast today for VTI.
The next most likely scenario is selling overloads Wall Street with pessimism and we outline a major panic bottom during the summer. Either way, I would be an aggressive buyer on weakness, and I plan to increase my 401k exposure to stocks well above 50% on a crash zigzag.
Final Thoughts
I would note the market decline in May was larger than I expected. My working thesis has been stocks would slowly roll over during 2022, with a big decline again in the seasonally weak September-October span. However, it looks like this selloff may be pulled forward to summer. The conclusion from my graphs above is I am forecasting stock prices to be slightly higher than today either by the end of the year or April 2023 at the latest. The rotten news for equity investors is this small advance will only keep pace with a projected 5% to 6% annual increase in the general level of prices in the economy, represented by the Consumer Price Index.
I am finding more reasons to be bullish today on weakness. At the current moment, I see a standoff of bearish and bullish factors for long-term investors. When I have found a decent balance in market and sentiment forces, equity prices have usually made some progress in a range of +5% to +15% annualized.
Those expecting a sharp "V" rebound in the market toward all-time records achieved last year may find themselves disappointed by low total returns over the next 12 months, with a pathetic 1.5% cash dividend yield from stocks vs. 8% CPI increases. On the other hand, investors and pundits expecting a huge collapse on Wall Street are not fully appreciating the first-half 2022 drop. In fact, we may be finishing a standard 20% to 30% bear market, experienced once every 3-5 years historically.
Without doubt, it could take 5-10 years of higher-than-normal inflation and smaller equity gains than the latest decade to get overall valuations on Wall Street into a rational math-based zone. To me, the coming decade of trading in the market will favor stock pickers and market timers like myself. Buy-and-hold investors will still earn money, but instead of +12% total returns vs. 2% inflation, investors may find it difficult to earn +7% returns yearly vs. 5% inflation, without extra trading effort.
Thanks for reading. Please consider this article a first step in your due diligence process. Consulting with a registered and experienced investment advisor is recommended before making any trade.