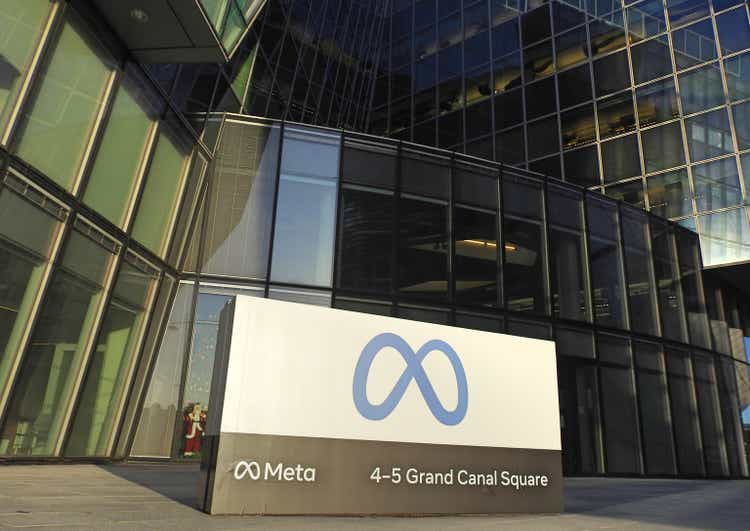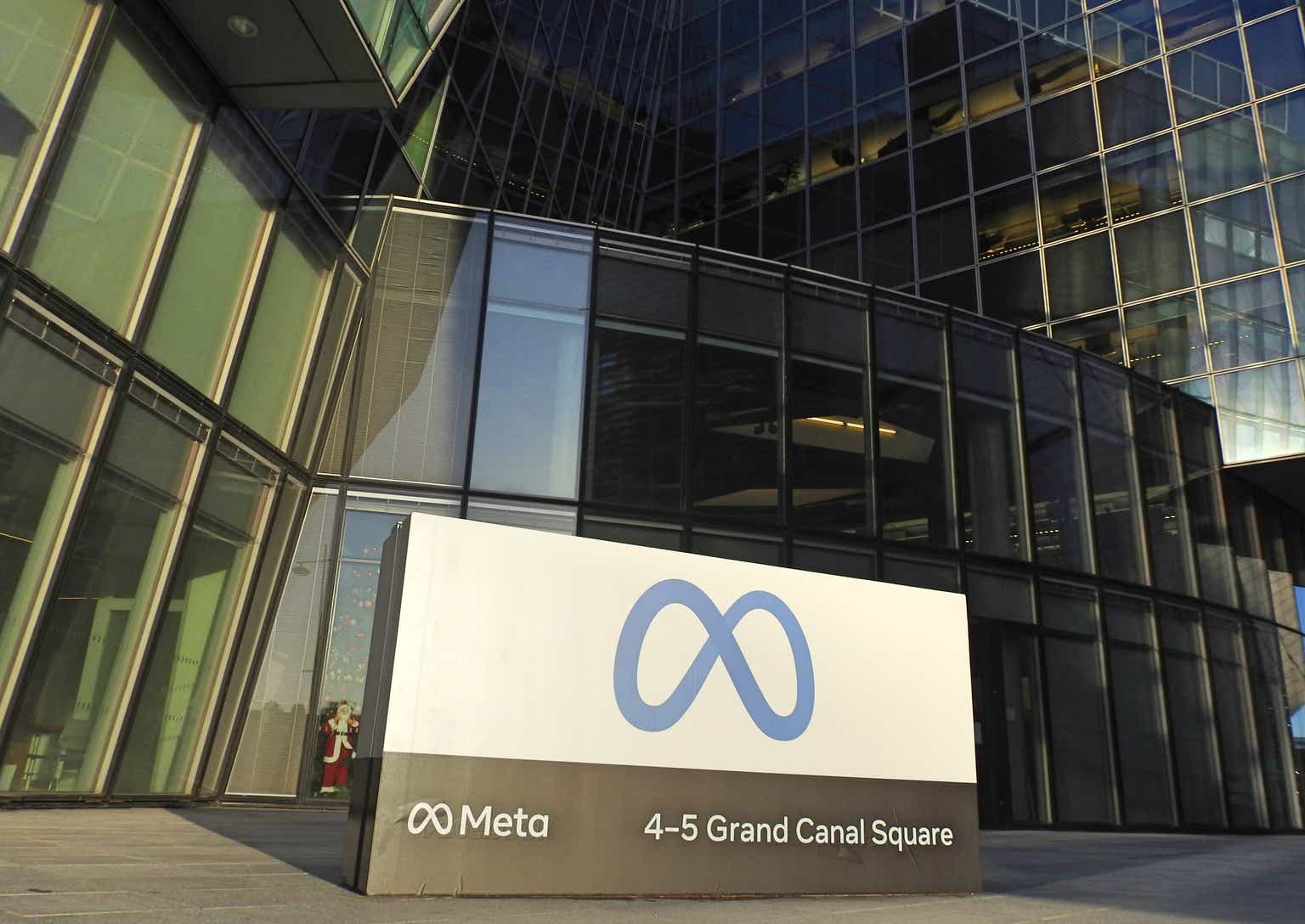 Introduction
Meta Platforms (NASDAQ:META) is cheap by many measures, yet it faces unparalleled challenges and uncertainties, including TikTok, Apple (AAPL) (IDFA), and its own Reality Labs.
This series has 2 parts.
Part 1 is a qualitative deep dive. I review some common bear thesis based upon its 3 major challenges and unpack with historical context, relevant data, and past records to assist readers in assessing these challenges.
Part 2 will be a quantitative deep dive, I examine what its current valuation implies, how it compares to its peers, and plug in my assessment from qualitative analysis to the model.
Meta Is Cheap
Many SA authors presented how cheap Meta is, I won't repeat with great details, but would like to highlight one of the most compelling bull cases with 1Q22 data.
At $160/share, Meta's EV is $420B ($450B Mkt Cap - $30B net cash). Its LTM FoA Operating is $55B.
It is valued at 7.6x EV/EBIT if excluding Reality Lab loss. That is for a business (FoA ads) that grew revenue by 400% in the last 5Y while maintaining a ~40% operating margin. Even more compelling there is no I in EBIT in this case.
How to justify such a disconnect?
3 Challenges and one-sided Perceptions
TikTok, IDFA (from Apple), and Reality Labs are the 3 major challenges that are most commonly cited in Meta's bear cases as follows:
1. As a disruptor, TikTok is Facebook (family)'s terminator. FB's best day is behind them.
2. Apple IDFA change permanently impaired the social media ads model, and has the biggest impact on Facebook (family).
3. Reality Labs is a reckless bet that Zuckerberg takes on with no viable path to profitability while burning tons of money.
These are real challenges, and some bearish takes certainly have merits.
Yet like most other things, they are complex and have 2 sides to the story. Here are my efforts to unpack them with historical context, past examples, and supporting data.
TikTok (Challenge One)
Let us size up TikTok: TikTok has 1.4 billion MAU (vs 2.9B Facebook, 2.1B Instagram), estimated to reach 1.8 billion by end of 2022.
TikTok grows to over 1 billion users in 5 Years. Its ad revenue grows from $60M in 2017 to an estimated ~$12B in 2022, with a projected 50%+ YoY growth till 2024 to reach over $20B+.
While measurement varies, most users spend ~30 minutes on each of the top 5 apps (TikTok, Instagram, FB, Snap, Twitter. Note: some data source suggests TikTok leads the pack with 45 minutes).
Since 2017, all other apps (Instagram included) gain user engagement at the expense of Facebook, which declined from 39 to 33 minutes.
While TikTok's revenue is only ~10% of the Meta platform, it is a formidable competitor at scale (~50% Facebook, ~70% Instagram considering active user base, and time spent per day).
Revenue data shows TikTok's remarkable growth in both absolute and relative terms within the landscape.
Note its 5Y 67x revenue growth is impressive but started (exaggerated) with a small base. It is worth noting despite Facebook's 20-30x size of its peers, it managed to grow 3x revenue, (vs most peers' 2x-5x) maintaining the market share leadership.
Most traditional video players, including Paramount (PARA), Comcast (CMCSA), and Disney (DIS), their ads revenue remain largely unchanged from 2017-21.
What happened: Social media is a fast-moving space where new trends emerge every few years to reshape the landscape. What's behind TikTok's rise is a paradigm shift from Facebook's iconic connection-based text-first feeds to interest-based video-first feeds powered by AI.
As a market share leader, Facebook is known to be a follower who fights disruptors. It has a playbook to fight disruptors. It starts with identifying them, then emulating (from one of its FoA), focusing on user engagements, iterating based on data feedback, once it is successful, rolling out to the whole FoA, scaling it up, and finally working on monetization.
Facebook's 2016 pivot from news feeds to stories to fight Snapchat (SNAP) is a recent example of how it executes its playbook.
The chart below shows once Instagram stories took off, how quickly it rolls out to WhatsApp and Facebook apps and gain significant market share in about 1 year, followed by monetization of 1 to 2Q afterward.
Let us examine where Meta is today in its battle with TikTok.
TikTok was first reported on Zuckerberg's radar during an internal meeting in July 2019 (via a leaked memo, script is worth reading for these interested).
It started with Lasso, a standalone TikTok copy, and shut down after a year with limited success. It shifted its focus to reel late 2020, a TikTok copy within Instagram. It didn't expand to Facebook till 2021 after encouraging Instagram user engagement and was released globally this year.
Today Instagram users spend 20% time on Reel, and Facebook users spend half of their time on videos. it is worth noting Reel and video format has much lower monetization compared to stories and news feeds, and here is what Zuckerberg explained in 4Q21 his strategy to focus on optimizing overall engagement, and not worried about short-term lower monetization, and with a reference to 2016 news to story pivot.
Updates: on 6/28/2022, Brendan Carr, FCC Commissioner issued an open letter to call on Google and Apple to remove TikTok from their app stores.
Apple IDFA (Challenge 2)
Before we talk about IDFA, it is pertinent to review the history between Apple and Facebook. While Zuckerberg and Jobs had a complex but overall formidable relationship (Zuckerberg called Jobs a mentor and a friend after Jobs' passing), it all changed when Tim Cook became CEO.
Their tense public debate/exchange from Cambridge Analytica to consumer privacy was rare between top/influential CEOs.
Now let us come back to IDFA. IDFA is a key step Apple takes in response to consumer privacy protection. It prompts users to choose to permit (or not) a company to keep track of user activities across other companies' apps.
Relevant features started to roll out after iOS 14 upgrade in Apr 2021. Accordingly, to Meta management, the estimated revenue loss is ~$10B in 2022 due to this change.
Adding insult to the injury, Apple designed the IDFA changes to specifically target apps (browsers are exempted), thus it penalizes app-based advertisements, and as a result, becomes a net benefit to Google.
Here is the chart showing the Facebook/Google ads market share change before and after iOS 14 release (when the IDFA no-tracking feature was implemented)
IDFA changes are 1-2 punches to Facebook. When a user chooses not to allow Facebook to keep track of its activities, it impacted FB's ad targeting accuracy. In the meantime, Facebook also lost important conversion signals that advertisers use to assess ad campaign results and determine future marketing spending on the platform.
Meta hasn't been sitting idle.
On performance measurement, Meta's strategy is to move towards site conversion (e.g. Click-to-messaging). On ads targeting, it is deploying more ML/AI power to achieve more accuracy with fewer data.
Here is what CFO Dave Wehner said during 1Q22:
Medium-term, we see the opportunity to move clients more toward on-site conversions. We're seeing a lot of success in things like Click-to-Messaging ads, lead gen ads and then more nascent effort in Shop Ads. And then longer-term, we're rebuilding our ads stack to employ more machine learning and AI to be more effective at ads with less data. So we think we've got a response that we're building into the new environment, and we're optimistic about the future.
On-site conversion is to address the conversion tracking inefficiency as Facebook family apps enable more monetizable activities to take place within its ecosystem (such as click-to-messaging ads, Shop, etc.).
Employing ML/AI is to be more effective at ads with fewer data.
It is worth noting Facebook families still own one of the richest sets of first-party user data, while IDFA change restricts Facebook (and all other social media apps) from obtaining user activities outside of their app, Facebook still has one of the most comprehensive profile info about the users, and arguably an advantage vs its peers (e.g. Snap, Pinterest, TikTok).
Reality Labs (Challenge 3)
At first glance, Reality Labs is an expensive and long-term venture bet Mark Zuckerberg takes on for the metaverse.
It had a ~$10B net loss in 2021.
I made some efforts to model Reality Labs' value. In summary, I was pleasantly surprised that both upside and downside are limited (unless RL becomes a multiple trillion-dollar success), and whether it is a $0 or $1T in 10-15Y has a relatively small impact on its current intrinsic value (<10% Market Cap).
You might find my analysis below:
While its downside is limited as I lay out, my initial thought about RL was negative. As a shareholder, I think buyback at its current price would be a more prudent capital allocation strategy.
My thought slowly evolved, especially as I researched more about Meta's battle with Apple.
Connecting the dots, I think a rational explanation could be Reality Labs is just a proxy for Meta to battle with Apple. Imagine if one day everyone has a Meta Quest, Apple IDFA won't be able to inflict such pain on Facebook.
As a dominant social media player, AR/VR might be Facebook's opportunity to build its hardware platform to counter Apple (Google to a less degree), thus having better odds to control its own destiny.
In other words, Reality Labs might be Meta's fight for survival more than exploring an unknown metaverse future.
Summary and Prediction
TikTok: as the fastest-growing disruptor, TikTok is a sizeable and formidable competitor. However, Meta has a try-and-true playbook, the largest user base, the deep pocket, and the fighting will to keep TikTok at bay. Last and not least, regulatory oversight might be for once favors Meta over TikTok in this race.
I think the most likely scenario is TikTok becoming a big player in the space, while Meta remains the dominant one.
IDFA: privacy change will cause pain (already had 10B revenue impact), yet Meta has the scale, the infrastructure (and data), and strategy to fight at both ad targeting and conversion tracking. I believe the tension between Meta and Apple continues to exist, and is a headwind to Meta's revenue growth, but will reduce gradually.
Reality Labs: I think the past history shows Zuckerberg is a decisive leader and rational player. It is hard to predict how successful it would be, but I think the range of loss in the failure scenario shall be meaningful but not devastating (I would estimate it at ~$50B present value).
More importantly, I see Reality Labs as more a defensive move (Meta's attempt to fight Apple at a platform level to control its destiny) than exploring the new world with unlimited upside potential in mind.
To be continued
I intend to have a follow-up piece to examine what its current valuation implies, how it compares to its peers, and plug in my conclusion from qualitative analysis to the model.
If you have any thoughts, questions, or disagreements about my assessment of these 3 challenges, or if you have something in mind that you would be interested to read in the follow-up piece, please leave them in the comments.