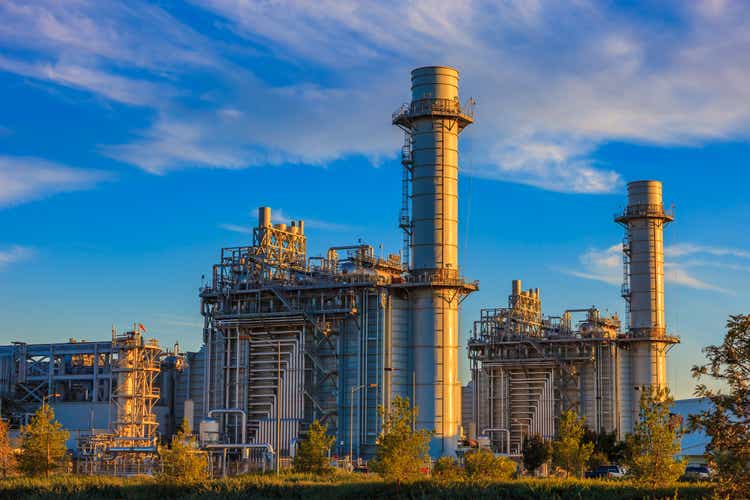 Investment Thesis
Cheniere Energy (NYSE:LNG) reached Financial Investment Decision ("FID") last week. This was an important milestone for the company. However, investors haven't been too enthused. After all, the expansion project is only expected to start shipping its capacity in more than 3 years' time.
Meanwhile, Cheniere's balance sheet carries $26 billion of net debt as of Q1. Consequently, even if Cheniere sought to exhaust its share repurchase program in 2022, in the best case, its combined total yield via repurchases and dividends would only be annualized at 5%.
But investors' lack of enthusiasm for Cheniere has left its stock priced at 6x this year's free cash flows.
Moreover, given the strong global energy prices I believe that in the coming quarters, Cheniere will look to increase its capital allocation strategy.
Hence, I rate the stock a buy.
Cheniere Reaches FID, Solidifying the Bull Case
Cheniere is a liquefied natural gas (''LNG'') business. In the past few days, Cheniere reached its Financial Investment Decision ("FID") to build its Corpus Christi (''CC'') Stage 3 expansion project.
This project has been in the pipes for some time. This will add around 10 million tonnes per annum (''mtpa''), bringing the terminal's total to 25 mtpa.
This extra capacity would reach the global markets by the end of 2025. Approximately 6 months earlier than Tellurian's (TELL) own Driftwood capacity.
Cheniere is steadfastly focused on getting its approximately 10 mtpa LNG capacity into the world markets.
The opportunity here is substantial. Even if the differential in natural gas prices in Europe and Asia reduces by 2025, there is a general consensus amongst investors that the US will still have lower natural gas prices than other countries, particularly in Europe.
Given this framework, Cheniere's CC expansion project should have no problem paying for itself in a few years. What's more, an increasing number of countries are now turning back to using natural gas in what is viewed as the cleanest and ''greenest'' of fossil fuels.
Countries have now realized that their demands for energy are only moving in one direction and that is up.
Hence, given all this backdrop and considerations, I believe that Cheniere is very well positioned to benefit from this increased capacity.
And while I recognize that from investors' perspective 2025 is still 3 years away, I believe that in 2024 investors will be more active in pricing in this added capacity, and we could see Cheniere getting re-rated higher.
In essence, while this announcement may not get investors clamoring for the stock today, I do believe that over the coming 6 months, increasing numbers of investors will start to price in this meaningfully added capacity.
Some Bearish Considerations
Cheniere has what it terms an ''all of the above'' capital allocation strategy.

However, given that its balance sheet ended Q1 2022 with $26 billion of net debt, this isn't allowing Cheniere to substantially increase its capital return program.
Along these lines, its dividend yield is approximately 1%. This is not a needle mover on a thesis.
Similarly, Cheniere has an open-ended $1 billion share repurchase program. Indeed, in the past month, Cheniere repurchased $350 million worth of stock from Icahn Enterprises, which amounts to approximately 1% capital return in a quarter. This annualized at nearly 4%.
This implies that Cheniere's total investors' payout is annualizing at close to 5% (repurchases plus dividends).
Given that Cheniere is on a path to $6 billion of free cash flow, this level of payout is easily covered.
Thus, when taken all together, given the very strong natural gas pricing environment, as well as its middle-of-the-road capital return program, I believe that by late 2022 rather than early 2023, Cheniere will be better positioned to increase its shareholder return program.
LNG Stock Valuation - Priced 6x Free Cash Flow
Given the very high demand for LNG around the world, one would have thought that investors would have bid up Cheniere much higher than just a 6x free cash flow multiple.
Particularly when we know that more than 90% of its volumes are contracted out in advance.
On the other hand, as discussed above, Cheniere's balance sheet is meaningfully leveraged and this is getting in the way of Cheniere returning significant capital returns to shareholders.
The Bottom Line
Cheniere is well-positioned for the large differential in natural gas prices between the US and the rest of the world.
With the announcement of its FID on its expansion project, investors are going to see a nearly 65% increase in capacity flowing through the Cheniere facility.
The main problem for investors is that late 2025 is a long time away. And in a market that is particularly short-term oriented, investors are not too eager to think long-term.
For now, it's a show-me story. And in the best case, if Cheniere was to fully exhaust its capital repurchase program investors would see an annualized 5% combined yield.