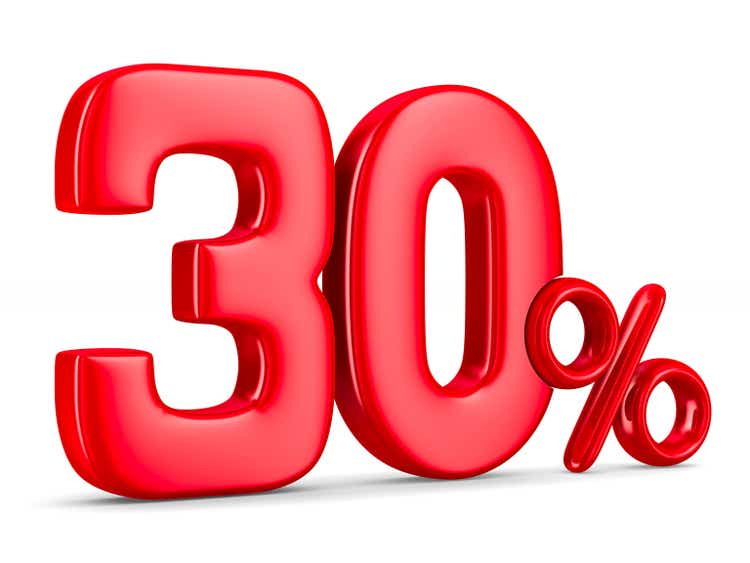 Pre-arbitrage
Outcomes are often clearer once definitive merger agreements are signed, at least signed between anyone other than Tesla's (TSLA) Elon Musk and Twitter (TWTR), but more money can be made by scooping up cheaper shares before a deal announcement. Here's one such opportunity.
Who?
NCR (NYSE:NCR) provides software and services in banking, retail, hospitality, and telecom and technology segments.
What?
This is a perfectly awful time for LBOs in terms of the equity and credit markets. Not that many new deals are getting announced. It's hard or impossible for banks to syndicate debt. But NCR is a perfect LBO target. Private equity could pay $40 per share and make a deal work for at least a 20% IRR over the next five years.
When?
NCR will probably collect final bids in July in time for a definitive deal signing in late July or early August, possibly when they announce the second quarter earnings in the first week of August. Bidders could include Veritas and Apollo (APO). Large NCR holders support such a sale.
Where?
They are headquartered in Atlanta, Georgia.
Why?
The company started a strategic review in February. They sound as if they are on track with that process. One option is to sell the company as a whole. Alternatively, they could split into segments.
Caveat
The financing environment is bad, necessitating private equity buyers to put up a big check of somewhere between a quarter and a third equity.
Conclusion
NCR will probably have a buyer by this time next month. The price will probably start with a "4."
TL; DR
Buy NCR.