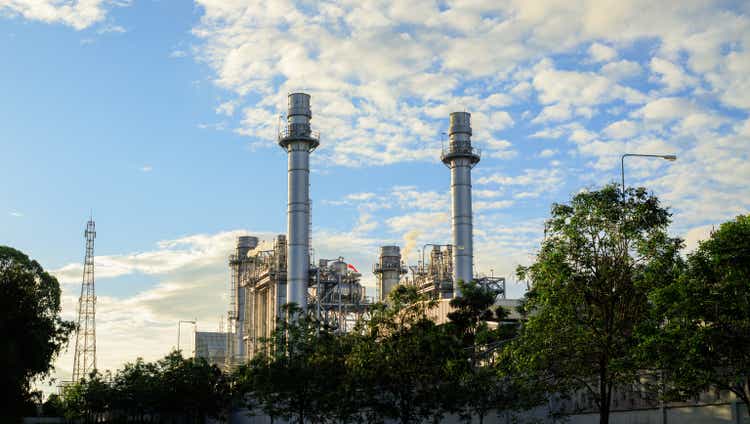 The Utilities sector has been an outperformer so far this year. While energy stocks have given back some of their gains in 2022, the Utilities SPDR ETF (XLU) continues to stealthily attract buyers. One stock in that sector, NRG Energy (NYSE:NRG), hasn't quite performed up to snuff compared to the sector's YTD return, but does that mean there's more upside potential in the second half? Let's take a look.
YTD S&P 500 Performance Heat Map: NRG Beating the Market, but Underperforming its Sector
According to Bank of America Global Research, NRG is an integrated independent power producer (IPP) that is transitioning to a self-described consumer services company. NRG has a portfolio of 6 million home customers, 150K business customers, with 14GW generation capacity. The Houston-based $9 billion market cap company sports a 3.6% dividend yield, according to The Wall Street Journal. Moreover, the stock trades under 3x last year's earnings but is about 9x forward profit estimates. Interestingly, there is a material 7% short float percentage for a seemingly steady utility stock.
The stock certainly looks cheap when analyzing trends in its historical EV/EBITDA multiple. The 2.4x figure today is far below NRG's long-term average.
NRG's Historical Trailing EV/EBITDA Multiple History
Looking at fundamental forecasts from BofA Global Research, its price-to-earnings multiple is expected to remain exceptionally low while the company's free cash flow yield is remarkably high, around 20%, through 2024. The yield should remain above 3%, too. Forward EV/EBITDA figures look to normalize to NRG's historical trend, per BofA.
BofA Earnings, Valuation, and Dividend Forecasts
The problem with NRG is that it could get hurt by soaring power prices in ERCOT. There's a concern that NRG is not able to adequately pass through higher power costs to its customers. There is also a significant risk should an energy price blowout take place in the ERCOT RTO.
Texas Power Prices Surging Ahead of Peak Cooling Demand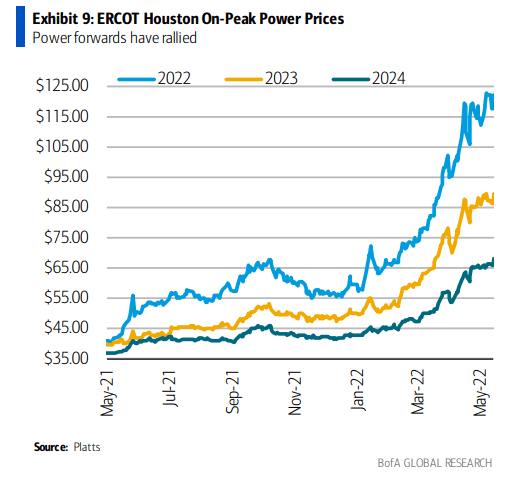 The Technical Take
So, NRG looks cheap on valuation despite risks around what happens this summer in the Texas energy market, but how do the charts look? I see a trading range that can be played. Long term, there is resistance at $48 going back 15 years. The bulls want to see the stock climb above $50 to confirm a new uptrend. It is a sell in the upper $40s until that happens, though.
NRG Long Term: Resistance Under $50
Near-term, the one-year chart shows support in the $35 to $36 range. If the stock dips back to that level through the earnings season, then scooping up shares in the IPP company could be a decent swing trade opportunity. Wall Street Horizon has an unconfirmed earnings date of Thursday, August 4, and that could spark volatility, as well.
NRG: Support in the Mid-$30s
A final chart - NRG has beaten the S&P 500 this year but is weaker than XLU. Analyzing relative strength trends is useful when setting up swing trades.
YTD Performance: NRG, SPY, XLU
The Bottom Line
NRG looks cheap based on its earnings and free cash flow yield metrics. Moreover, the high dividend yield is attractive for income-focused investors. We are entering a possibly tumultuous stretch as the heart of the summer cooling season ensues in Texas and as NRG's earnings date is less than a month away. Playing the trading range makes sense for now but watch out for a bearish breakdown below $34 or a bullish breakout above $50.