It's been a rough year thus far for the gold explorers/developers, with even some of the more advanced stories like Skeena Resources (SKE) down 45% year-to-date. Roscan Gold (OTCQB:RCGCF) has not been shielded from this industry-wide selling, sliding over 20% and now down 55% from its highs. While the company continues to make progress at its Kandiole Project, its most recent resource estimate came in below my expectations, and imminent takeover potential appears lower after B2Gold (BTG) chose to go with Oklo Resources. At a sub $100 million market cap, Roscan is more reasonably valued, but I still don't see enough of a margin of safety just yet.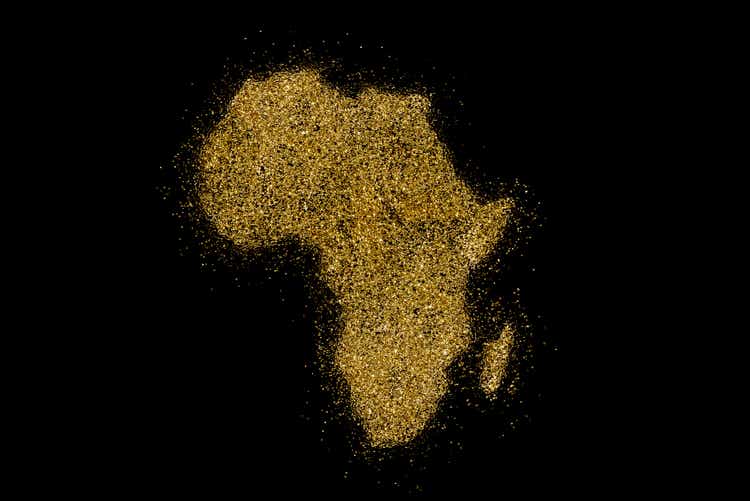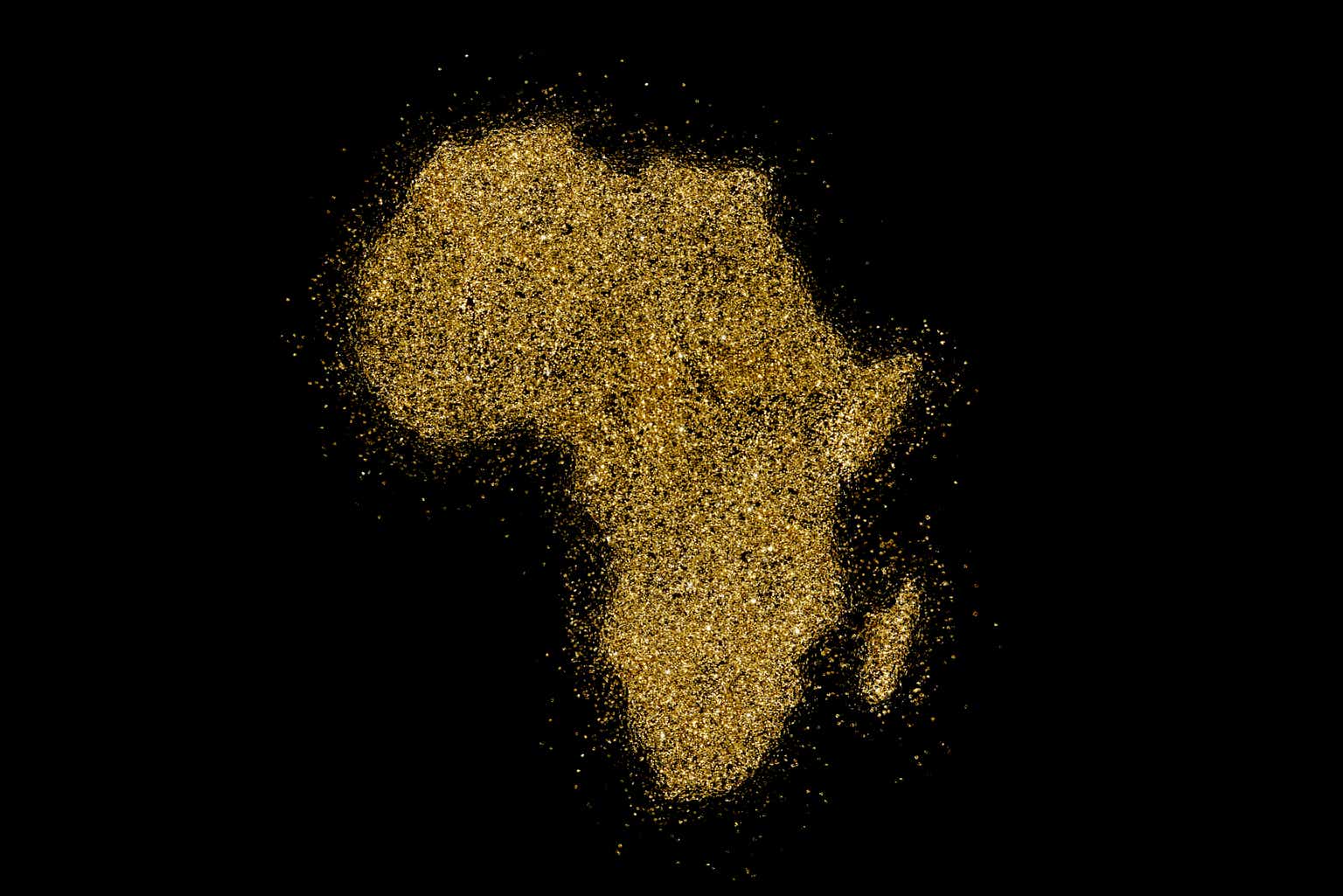 All figures are in United States Dollars unless otherwise noted and converted at an exchange rate USD/CAD 1.25.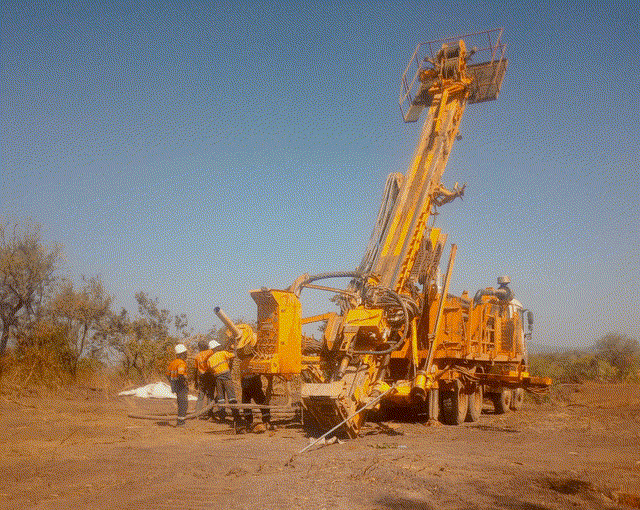 Just over a year ago, I wrote on Roscan Gold ("Roscan"), noting that while it might eventually become a takeover target, there was no way to justify paying above C$0.45 [US$0.36] for the stock. This is because while its drilling success had highlighted the potential for a 1.0+ million-ounce gold deposit, the stock was trading at $67.00/oz, even if it somehow managed to prove up a 2.0 million ounce maiden resource. Typically, African ounces pre-production command a valuation of less than $50.00/oz, which made the stock expensive at US$0.36.
Just last month, the company recently its maiden resource estimate at Kandiole. As I noted, a 2.5 million-ounce resource would not be easy to prove up before Q3 2022, and 1.6 million ounces would be a more conservative estimate. Unfortunately, the resource estimate came in below my estimates (grade and size), with Roscan unveiling a resource of 1.22 million ounces of gold at 1.16 grams per tonne of gold. While these are solid grades, given the high proportion of oxide material and the higher-grade starter pit (377,000 ounces at 2.6 grams per tonne of gold) should help project economics, this isn't what the market was looking for, with the stock shedding 24% of its value since the release.
Kandiole Project
Roscan's Kandiole Project may not have the best address from a jurisdictional standpoint, ranked among the bottom-5 jurisdictions by the Fraser Institute. However, from a geology standpoint, Mali stands out as being extremely well-endowed. In fact, it's home to the 8.0+ million-ounce Loulo-Gounkoto Complex to the north, the Fekola Mine (Anaconda/Cardinal included), which is home to nearly 9 million ounces of gold, the Tabakoto Mine also in Northern Mali, and the Boto Project, home to over 2 million ounces of gold. Roscan has a massive 400 square-kilometer land package in central Mali and lies just 25 kilometers east of B2Gold's Fekola Mine, where the company has 7.5+ million tonnes of processing capacity.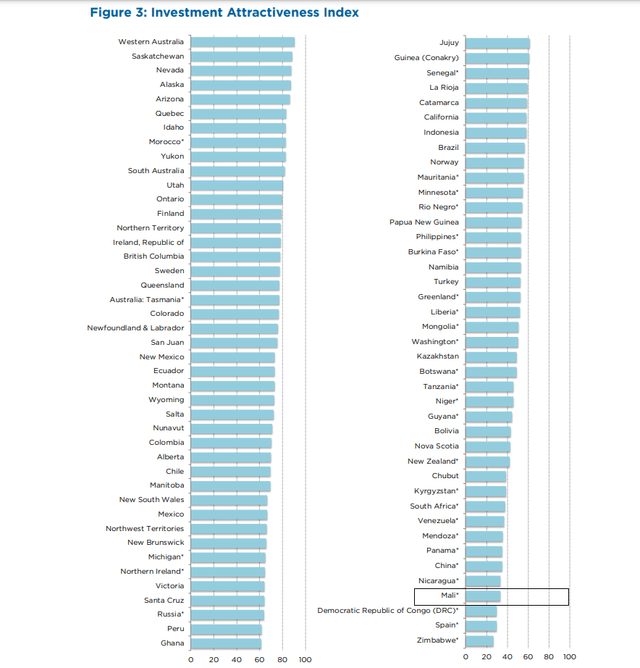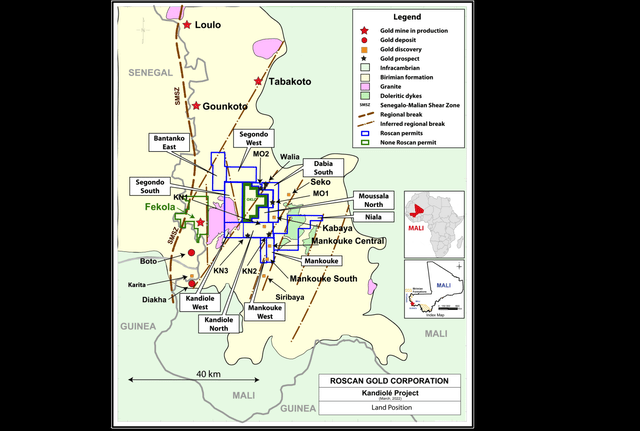 Roscan's primary focus has been on Mankouke South (the southern end of its land package) but has also drilled out deposits that include Kabaya, Kandiole 1, Mankouke Centra, Kandiole 2 and 4, and Moussala. Its recent resource estimate was based on ~135,000 meters of drilling, a gold price assumption of $1,500/oz, an estimated mining cost of $1.75/tonne (laterite/saprolite), $2.50/$2.75/tonne for saprock/fresh rock, and 5% mining dilution. Based on this, the cut-off grade was 0.30 grams per tonne of gold for oxide material and 0.42 grams per tonne of gold for fresh material. Let's take a closer look at the resource below:
Recent Resource Estimate
The table below shows that the bulk of the resource estimate lies at Mankouke South, home to ~780,000 ounces of gold, or ~64% of the total resource base. Meanwhile, Mankouke Central contributes roughly 4% of total ounces, while KN1, KN23, and Kabaya make up the remaining ~30% of the resource base. All of these deposits lie within roughly 10 kilometers of each other, with the smaller deposits like Kabaya, KN1, and KN23 providing potential satellite feed if this were to become a stand-alone operation down the road.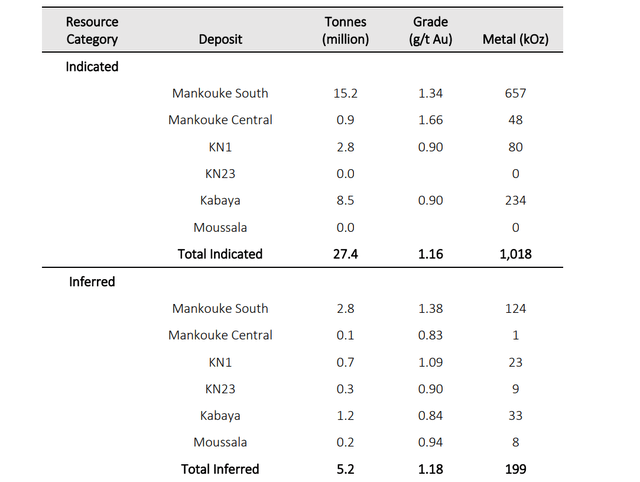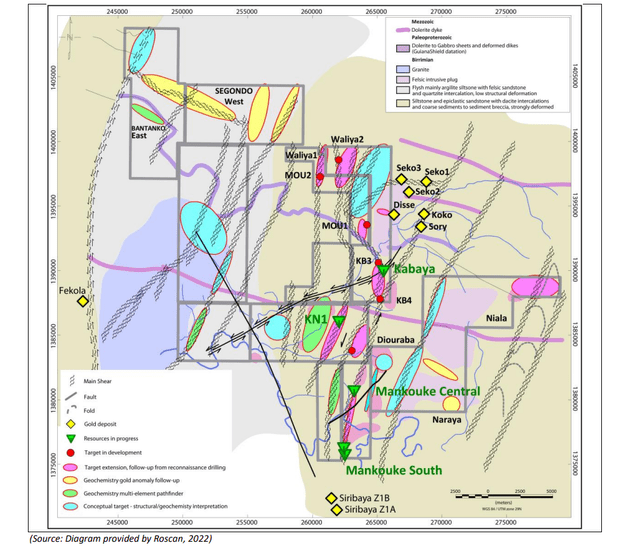 The current resource may have underwhelmed investors hoping for a multi-million-ounce resource base. However, Roscan has noted that its exploration target could yield another 8 million tonnes of material at the lower range of the estimate (1.0 gram per tonne of gold). In the upside case, it has identified the potential for 30 million tonnes at 0.80 grams per tonne gold at the high end. I believe it's best to use the lower range to be more conservative, and if these ounces were added to the resource down the road, we would see the resource grow to ~1.5 million ounces of gold (excluding new targets).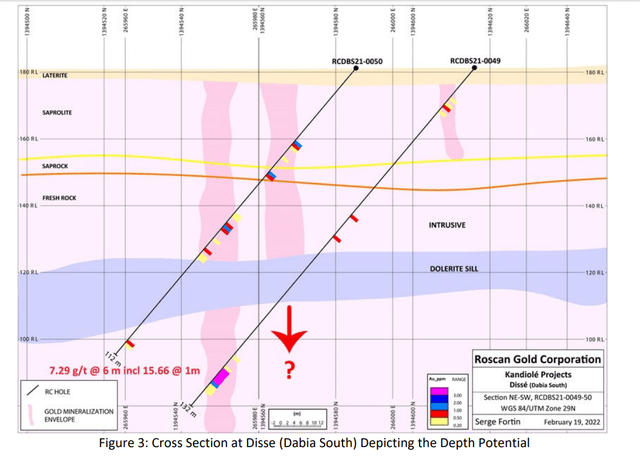 Finally, Roscan appears to have additional upside from exploration targets that include Disse (near Oklo Resources Seko Resources), Walia (far north end of exploration permit), Mankouke West, Bantanko East (lying near B2Gold's Anaconda Area), and Segundo West. Disse is one of the more exciting targets, given the high grades that Oklo was finding at its own Disse target, with Roscan appearing to confirm an extension of the mineralization reported by Oklo to date. Highlight intercepts by Roscan at Disse include:
6 meters of 7.29 grams per tonne of gold
2 meters of 15.09 grams per tonne of gold
If we put this all together, there looks to be the potential here for 2.0+ million ounces of gold long-term. This could make Roscan a takeover target, but with B2Gold already stepping in to acquire Oklo next door, it looks less likely that the company will go on an acquisition spree and acquire Roscan as well, at least not in the short term. Based on the fact that a takeover appears to be off the table medium-term, let's look at Roscan's valuation and whether the stock has an adequate margin of safety currently.
Valuation
Roscan currently has ~400 million fully diluted shares and a share price of US$0.21, translating to a market cap of ~$84 million. However, I believe it's best to model at least 455 million fully diluted shares, given that Roscan had a working capital position of only $2.0 million as of the end of April 2022. I would imagine that if the company wants to get anywhere near a 2.0 million-ounce resource by H1 2024 and complete a Preliminary Economic Assessment, it should be raising at least $13.0 million, which would translate to 54 million additional shares sold at a share price of US$0.24.
In Ontario and Quebec, which are ranked as among the most attractive mining jurisdictions, ounces held by explorers/developers can fetch a value of up to $100.00/oz, assuming a multi-million-ounce resource and above-average grades. Meanwhile, smaller deposits in Canada, where it's less clear if they have the potential to become a mine eventually, fetch valuations below $40.00/oz. However, in Africa, the valuation per ounce is considerably lower, even in takeover scenarios that carry a premium, with prices paid per ounce ranging from below $40.00/oz (True Gold) to $60.00 - $75.00/oz (Exore/Cardinal).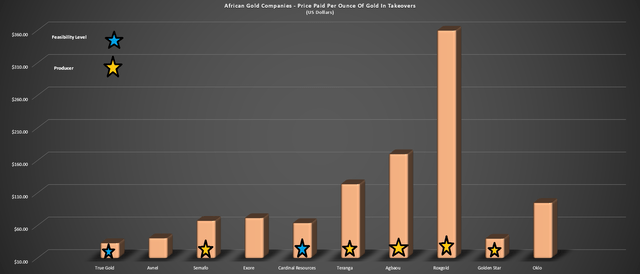 It's worth noting that Exore and Cardinal are not great comparisons to Roscan. For starters, Cardinal had received a mining license at Namdini and had a 5.0+ million-ounce resource base. Meanwhile, Exore may have had a smaller resource base, but its grades were double that of Roscan's (2.0+ grams per tonne gold), and it came with a ~2,000 square kilometer land package near Perseus' (OTCPK:PMNXF) Sissingue Mine. Hence, a premium made a lot of sense in this case, given that this was an unusually large land package and Exore's Bagoe/Liberty Projects had strategic value from a processing standpoint.
We saw an outlier recently, B2Gold's acquisition of Oklo Resources for ~$64 million or ~$95.00/oz. However, I don't believe assigning a fair value on ounces from a single outlier makes sense. If we compare non-producing African gold companies post-2016 with a higher weight assigned to the recent Oklo transaction, the average price paid comes in at ~$75.00/oz. Given that these are after premiums are included in these deals (takeover scenarios), I believe a more reasonable assumption for Roscan's fair value per ounce is $64.00/oz (~15% discount), given that we cannot rely on a takeover as a base case assumption.
Suppose we multiply this fair value figure ($64.00/oz) by an estimated 1.90 million ounces of gold proven up by Q3 2024 (indicated & inferred resources). This translates to a fair value for Roscan of $122 million in that case. After dividing this figure by an estimated Q2 2024 share count of 455 million fully diluted shares, Roscan's fair value comes in at US$0.27 [C$0.34] per share. 30% upside to fair value isn't bad. However, when buying micro-cap stocks, I want to buy at a minimum 40% discount to fair value to justify the much higher risk (consistent share dilution, no guarantee of future revenue). After applying this discount, the low-risk buy zone for the stock wouldn't come in until US$0.16.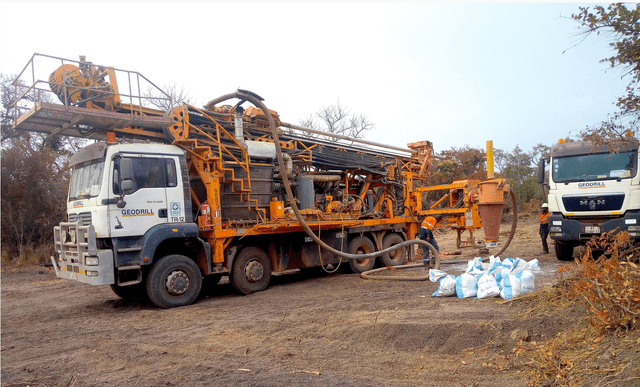 Some investors might argue that this 18-month target price is too low and that the stock will be acquired at a large premium before year-end. I would argue the opposite, with a fair value of $64.00/oz being a generous assumption for an early-stage gold explorer in Africa. On the second point, I don't see any urgency for B2Gold to acquire Roscan, given that the stock is in an unfavorable portion of the Lassonde Curve and needs to raise capital for its 2023 drill season at some point this year, which should keep pressure on the stock. Hence, if B2Gold wanted to buy Roscan, there's no rush to make an offer. Given B2Gold's exploration success at Anaconda and newly added Oklo land, I'm not convinced it needs to acquire Roscan, and it appears to have its hands full.
Summary
Roscan Gold continues to make solid progress at its Kandiole Project in Mali, and after a 55% share-price decline, some investors might be anxious to rush into the story to buy it at bargain prices. While there's no disputing that the stock is cheap, I don't see enough margin of safety here, and I see far more relative value elsewhere in the sector, such as Karora Resources (OTCQX:KRRGF) at barely 1.3x FY2024 revenue estimates. In summary, while I think this is a name to keep an eye on takeover potential if it dips below US$0.16, I see several more attractive ways to play the sector.