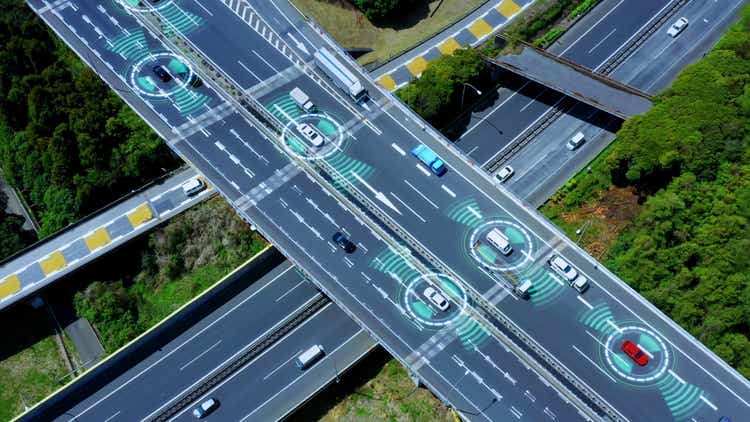 "He said that there was death and taxes, and taxes was worse, because at least death didn't happen to you every year." - Terry Pratchett, Reaper Man
Today, we put a company named Ouster, Inc. (NYSE:OUST) in the spotlight for the first time. This manufacturer of high-resolution digital lidar sensors came public through a reverse merger with a SPAC late in 2020. Like almost every stock from that 'vintage', the shares find themselves deep in 'Busted IPO' territory. Is the equity oversold now, or will it continue to deliver disappointment for shareholders? We attempt to answer that question via the analysis below.
Company Overview: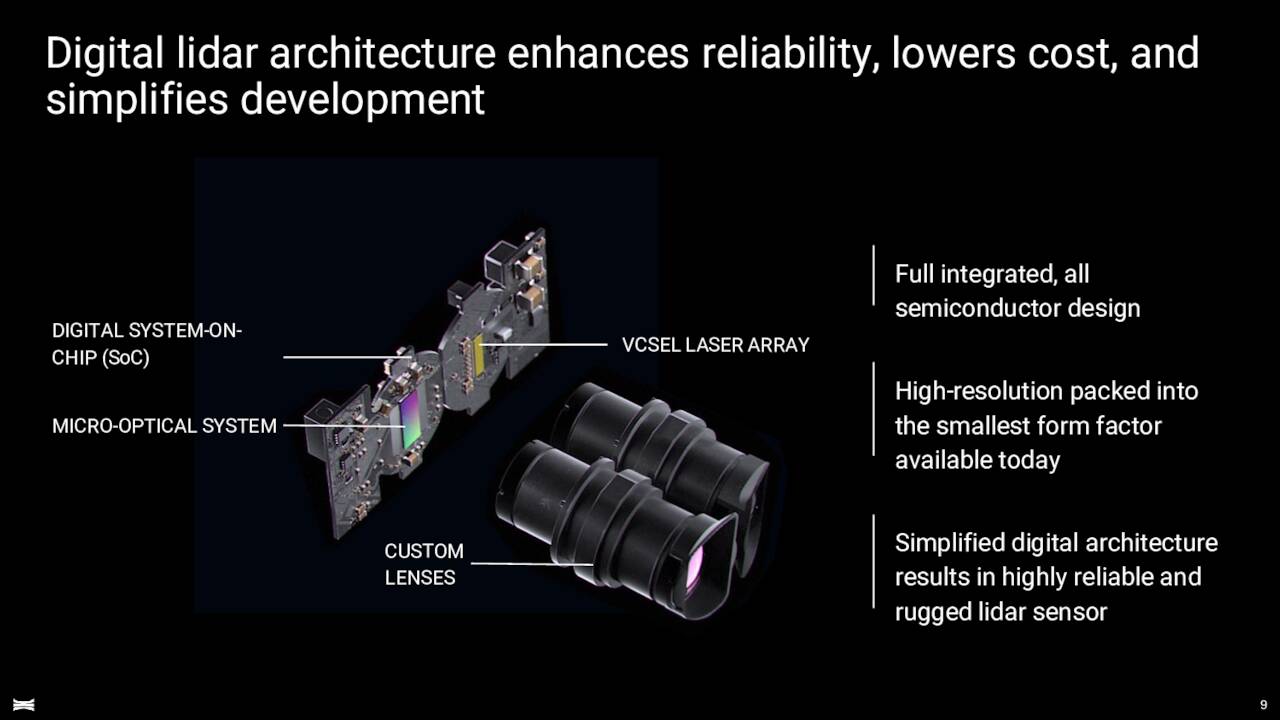 Ouster, Inc. is headquartered in San Francisco. In addition to high-resolution digital lidar sensors, the company provides software that offers 3D vision to machinery, vehicles, robots, and fixed infrastructure assets. Ouster's product portfolio includes OS, a scanning sensor, and DF, a true solid-state flash sensor.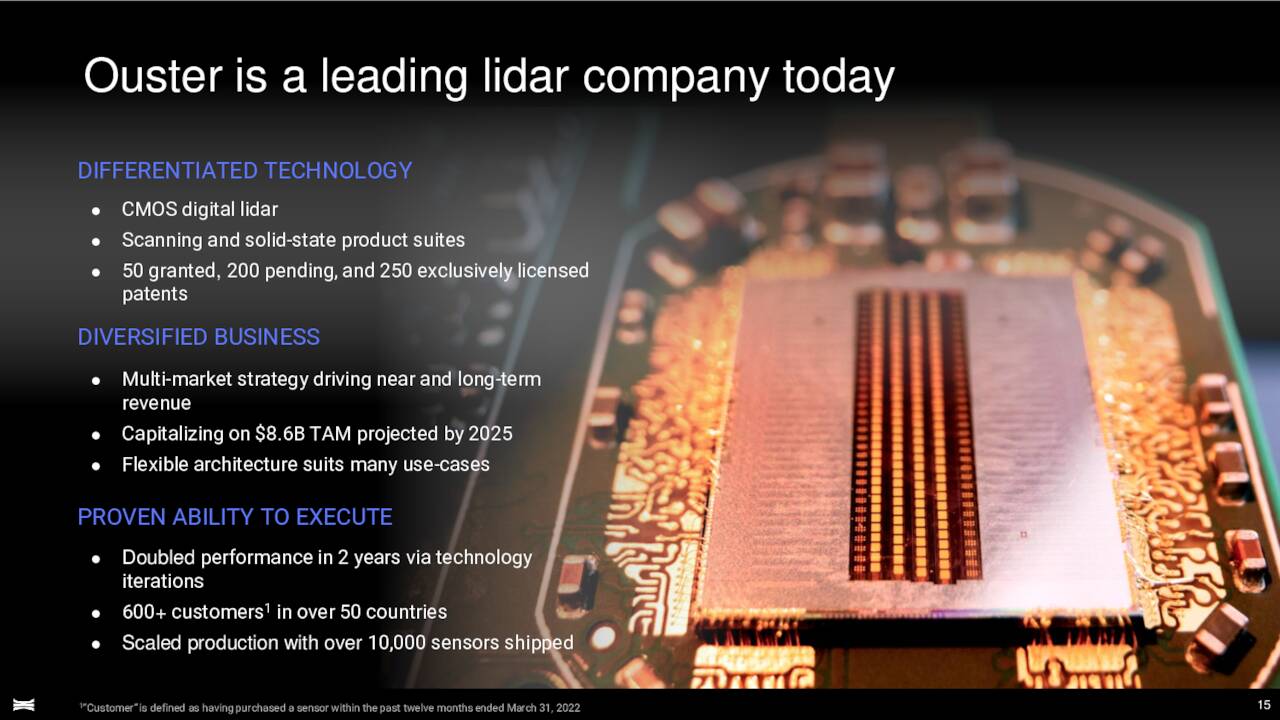 The stock trades just above $1.50 a share and sports an approximate market capitalization of $280 million. The company came public with a value of roughly $1.9 billion to put in perspective the losses shareholders have suffered to date in OUST.
First Quarter Results:
On May 3rd, the company posted first quarter numbers. The company had a GAAP loss of 19 cents a share for the quarter, just missing expectations. Revenues rose nearly 30% on a year-over-year basis to just north of $8.5 million, which badly missed the consensus. The net loss of $32 million for the quarter was up from $21 million in the same period a year ago.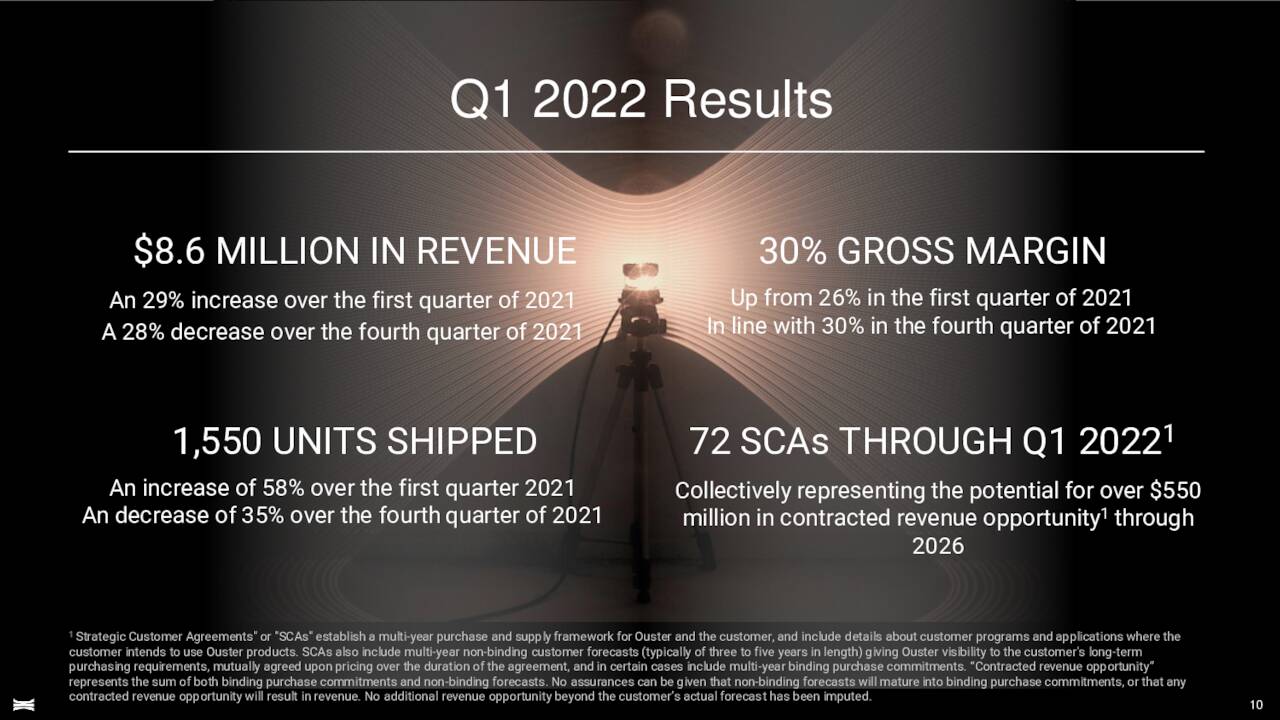 The company shipped some 1,550 units during the quarter. While this is up nearly 60% from the same period a year ago, it is down from 2,400 unit in the prior quarter. Strategic Customer Agreements or SCAs rose to a total of 72, up from 68 last quarter and 62 at the end of the third quarter in 2021. These agreements represent over $550 million in potential contracted revenue opportunity through 2026. This is up from roughly $500 million at the end of last quarter and $470 million at the end of the third quarter.
Leadership reiterated its FY 2022 guidance of $65 million to $85 million in revenue and 25% to 30% gross margins.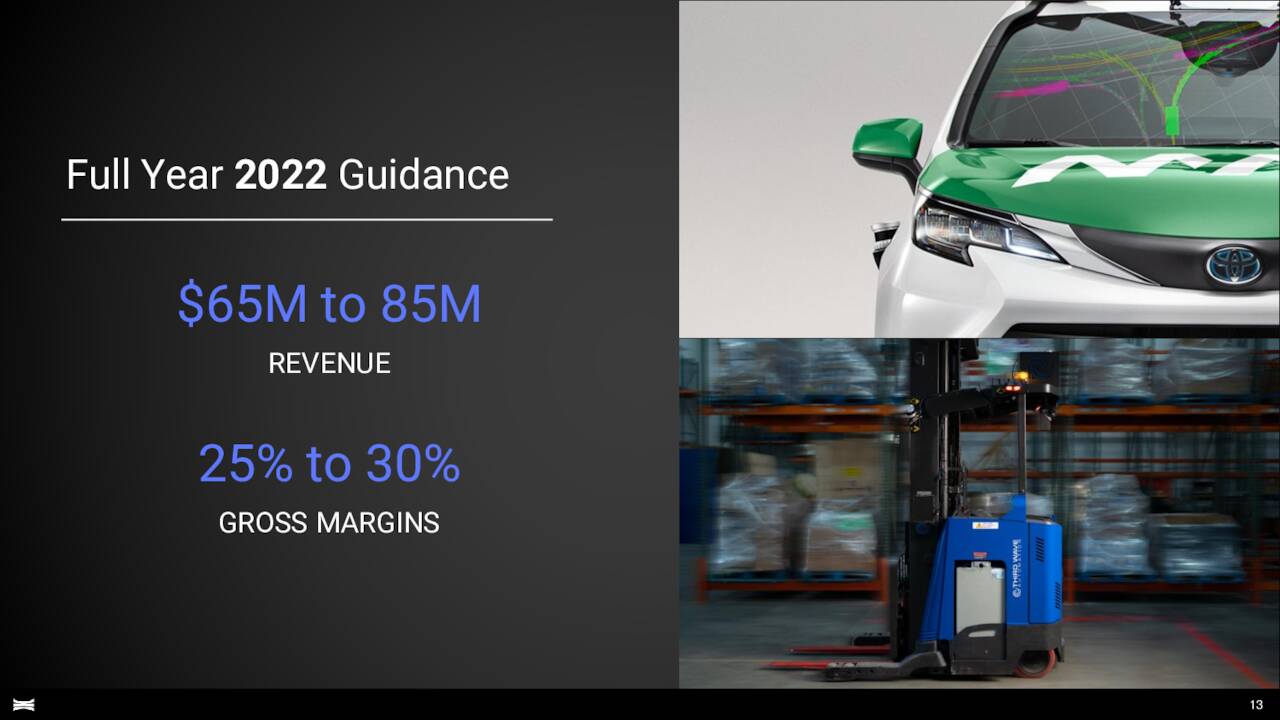 Analyst Commentary & Balance Sheet:
Since quarterly earnings were posted, four analyst firms including Citigroup and Barclays have reissued Buy ratings on this stock, albeit two of them contained downward price target revisions. Price targets proffered ranged from $6 to $16 a share.
Approximately 13% of the outstanding float of this stock is currently held short. Despite the deep drop in the stock, insiders are not stepping up to the plate and accumulating shares. In fact, two insiders dumped just over $350,000 in aggregate of their holdings in June. The company ended the first quarter of this year with $160 million in cash and marketable securities against no long-term debt. The company also recently secured access to a $50 million term loan to increase its financial flexibility if needed.
Verdict:
The current analyst consensus sees the company losing just over 70 cents a share in FY2022 as revenues more than double to just under $70 million. Sales growth is projected to accelerate in FY2023 as Ouster delivers some $180 million and losses fall slightly to around 60 cents a share.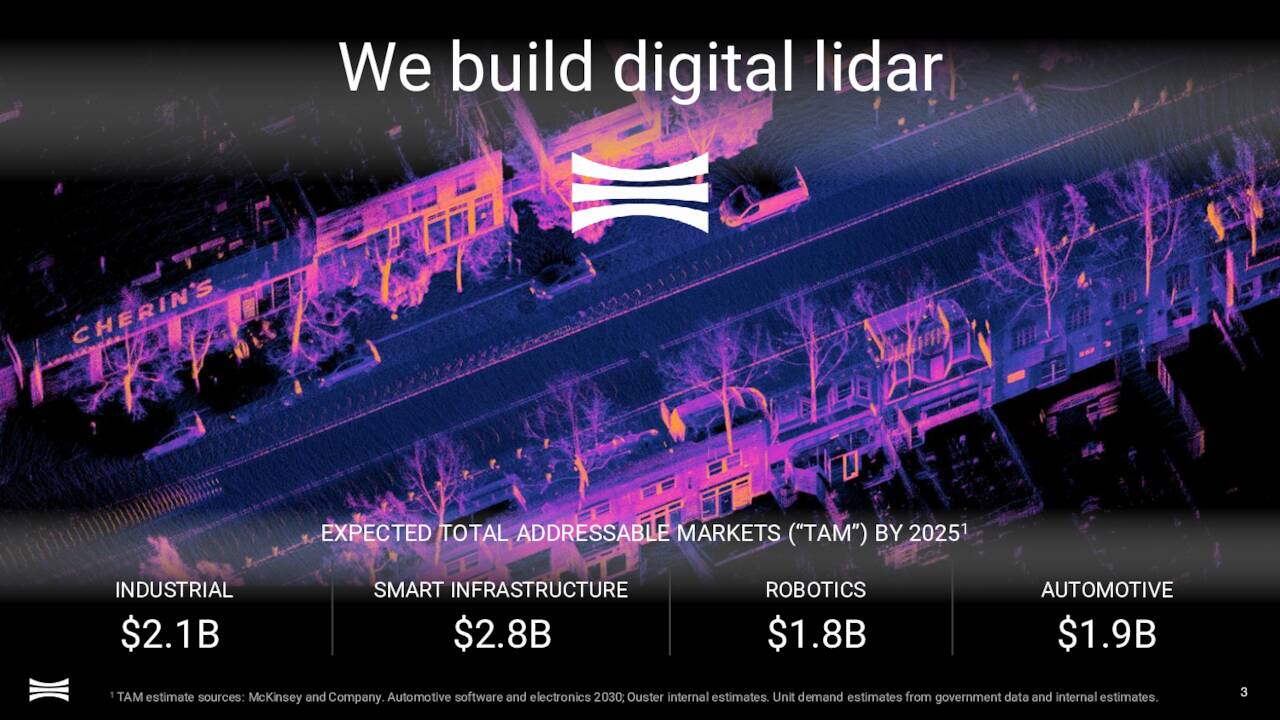 The company is targeting a large and growing market. However, there are many competitors including more than a half dozen public companies such as Luminar Technologies, Inc. (LAZR) which we took a look at back in March of this year. I could easily see a consolidation phase in this niche of the market at some point, given how far valuations have fallen across the industry and the desirability of economies of scale. Ouster could make a strategic 'bolt-on' acquisition for a larger player should that scenario play out.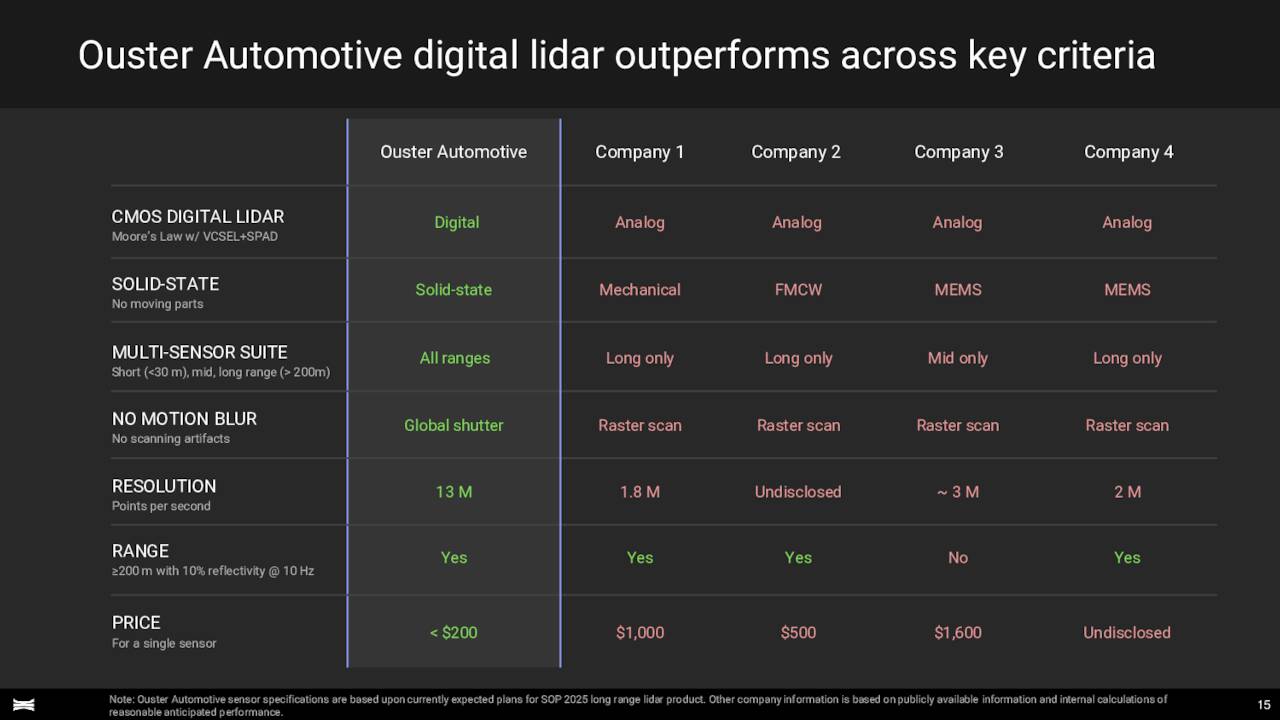 Outside a buyout, enthusiasm for fast-growing but profitless companies has ebbed almost completely here in 2022. Ouster is unlikely to be profitable until FY2024 at the earliest. If I was more confident about the overall economy, I would establish a 'watch item' in OUST given it trades at less one times projected FY2023's revenue, equating to the net cash on its balance sheet. However, this is a name I want to own coming out of a recession not going into one. And for that reason, I have no investment recommendation around Ouster at this time. This is a name I will probably circle back on as sales ramp up and the economic environment becomes more certain.
"Taxation is just a sophisticated way of demanding money with menaces." - Terry Pratchett, Night Watch