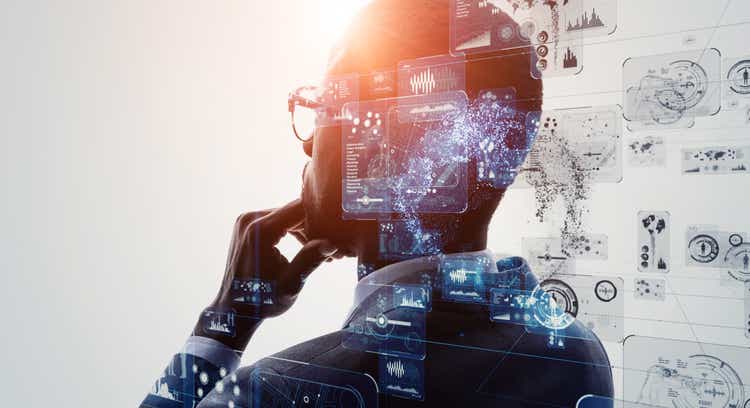 At present prices, Capital Southwest Corporation (NASDAQ:CSWC) is a well-managed and conservatively maintained business development corporation that generates more than 10% yearly dividend income.
With a recession looming, business development businesses with a first lien emphasis could beat the market and generate substantial (dividend) returns for shareholders. While Capital Southwest is not trading at a discount to net asset value, it is appealing and high-yielding enough to justify buying the company regardless.
A Gem In The BDC Industry
Capital Southwest is incorporated as a business development firm in the United States and employs a two-tiered investment approach to generate high risk-adjusted returns on its investments. It typically seeks investment possibilities in the lower middle market, but it also looks for deals in the higher middle market on occasion.
The primary distinction between these two market sectors is that lower middle market companies typically have smaller annual EBITDAs and, in general, fewer financing possibilities than larger enterprises. Lower middle market companies typically have annual EBITDAs ranging from $3 million to $20 million, and higher middle market companies have EBITDAs beginning at or above $20 million.
Capital Southwest's portfolio is dominated by first-lien securities, and the overall quality of the BDC's portfolio has significantly improved over the last four years. This improvement in portfolio quality is attributable to management investing more capital in safer investment types, in this case first lien senior secured loans.
As of March 31 2022, these loans accounted for 93% of the BDC's credit portfolio, up from 82% four years earlier. While first lien senior secured loans have grown in importance for the BDC since 2018, subordinated loans, which are riskier than first lien senior secured loans but give a higher yield, are no longer included in the BDC's credit portfolio.
Capital Southwest's total investment value, including debt and equity, was $936.6 million as of March 31, 2022, and was reasonably evenly split to several industries to create portfolio diversification.
The BDC's main three areas in which it has invested are business services (13%), consumer products and retail (10%), and healthcare services (9%), all of which benefit from reasonably constant product and service demand.
Capital Southwest typically invests in businesses with low cyclical risks to ensure that enterprises to whom loans have been granted can meet their financial obligations even if economic conditions worsen.
Capital Southwest's portfolio is performing well. As of March 31, 2022, the non-accrual ratio was 1.5%, a 0.1% reduction over the previous quarter. In 1Q-22, three assets were non-accrual, compared to zero non-accrual investments a year before.
Despite the increase in non-accruals, Capital Southwest's dividend is readily covered by net investment income. Capital Southwest earned $1.91 per share in net investment income last year while paying out $1.82 per share in dividends (excluding supplemental payments), reflecting a pay-out ratio of 95%. Capital Southwest also distributes excess earnings to its shareholders. Last year, special dividends covered by excess portfolio income totaled $0.70 per share.
The current yield is 10.3%, based on a base dividend pay-out of $0.48 per share. Special dividends, which Capital Southwest pays on a regular basis, would increase this yield.
Premium To Book Value
The stock of Capital Southwest trades at an 11% premium to net asset value. Due to exceptional portfolio performance, CSWC is one of the few business development companies trading at a premium to net asset value.
A premium is normally reserved for the best-managed business development companies, and given Capital Southwest's first lien emphasis and dividend growth, I believe the BDC deserves to be valued at a premium.
Why Capital Southwest Could See A Lower Valuation
The market's current troubles are extensive. The supply chain is a shambles, inflation is out of control, and a recession may be knocking on the door of the U.S. economy.
The labor market, on the other hand, is not yet flashing recession warnings, and a recession may be light and brief. If such is not the case, Capital Southwest's non-accruals may mount, and the BDC may discontinue paying special dividends.
My Conclusion
If you are concerned about a recession and the resulting loss in portfolio income, Capital Southwest is a business development firm you should strongly investigate.
The BDC has generated strong dividend growth, and the $0.48 per share base payout is easily covered by net investment income.
While Capital Southwest's stock is not trading at a discount to net asset value (which would be desirable), the portfolio's first-lien dominance makes Capital Southwest a strong BDC to purchase for dividend investors concerned about a recession.