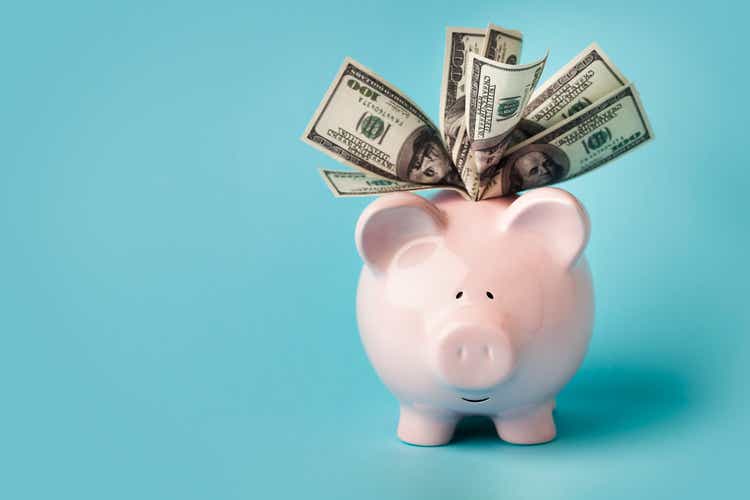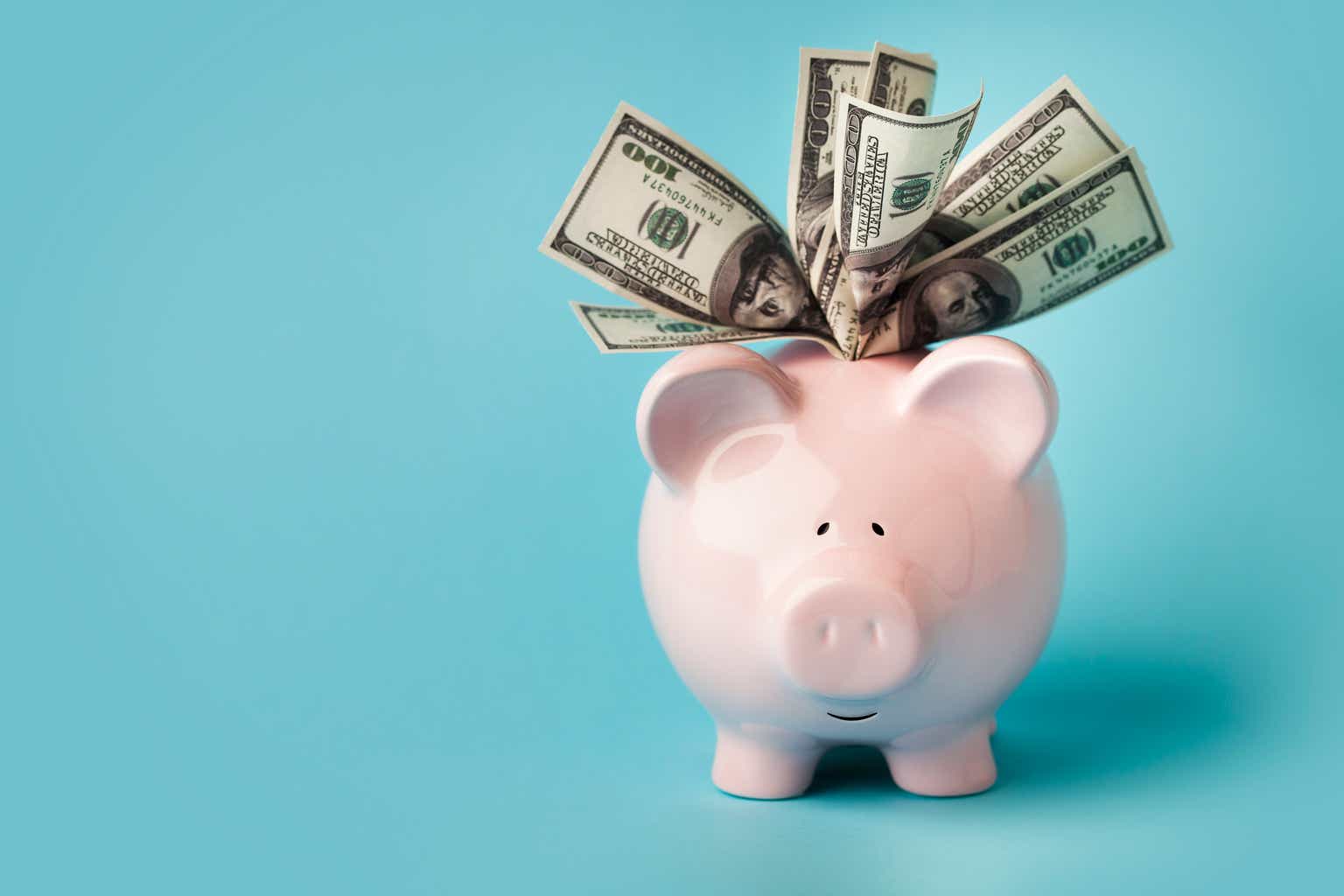 Written by Nick Ackerman. This article was originally published to members of Cash Builder Opportunities on July 16th, 2022.
Cogent Communications Holdings (NASDAQ:CCOI) is a recent position that we've provided an update on. It also frequently pops up on our monthly dividend screening piece. With that, I won't go into the same details so soon. Nothing material has changed since that update. The next earnings date will be August 4th, 2022, which will give us a better look into how the company is operating so far this year.
While the name is more speculative, in my opinion, they have a consistent history of raising their dividend every quarter. You can only do that for years when things are going well for you. As long as they can continue to grow and have things go well, that shouldn't turn into a problem. Ultimately, they can keep this streak alive.
That being said, I had noted previously that I believe increases could slow down in the future or freeze at a level for a period of time. The reason being is that they are paying out most of their cash from operations. That leaves adding debt to fund a large amount of CAPEX and any growth.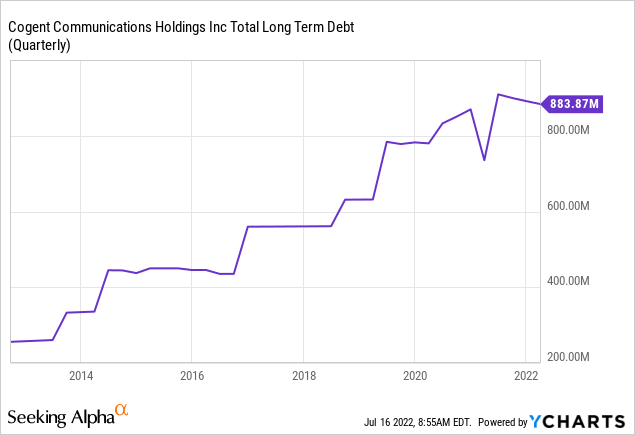 The name had become quite cheap, with the latest market declines pushing the shares lower. That's where the latest trade came in to pounce on that opportunity of a declining price. Personally, I wouldn't mind being long CCOI shares, so writing puts is an attractive strategy to potentially end up with a position or just collect some premium.
The Trade
We originally entered this trade on June 6th, 2022. We sold the July 15th, 2022 options, giving us 39 days to expiration. This was done at the $55 strike price, and we collected $1.07 in premium. With the trade expiring worthless, the potential annualized return worked out to 18.20%.
Shortly after entering the trade, the shares continued to trend lower. This was consistent with the broader markets, where the low so far was around June 17th.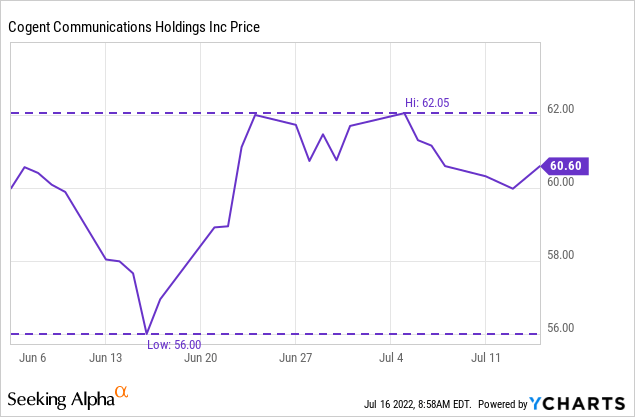 Shares of CCOI (along with the broader market) had jumped back through the end of June before hitting some more weakness into July. Lucky for us, shares of CCOI held up incredibly well. This trade would have been a great candidate to close out early to lock in the premium. That's exactly what we did with Realty Income (O), where we had a trade that was set to expire on this same expiration date. Originally in that trade, we collected $0.78 and then closed the position weeks early for $0.10
However, this is where option volume comes into play. There is a lack of trading volume for the options of CCOI, so you end up a bit stuck in a trade. Generally, you aren't too worried about being assigned the shares when selling puts. In the case of low-option volume stocks, you have to be even more prepared because getting out can be quite difficult.
While I would have been more than happy to take CCOI shares at $55, the trade expired worthless. We locked in the entire $1.07. With that premium, our breakeven would have been down to $53.93.
That's a meaningful price lower from where the stock had been trading. Morningstar puts the fair value at $65. Even better, 14 analysts have price targets that average $66.82. On the downside, we have an analyst at a low of $45, which is worth pointing out.
That would indicate some serious upside potential if shares were assigned at the strike price. This is exactly why I was comfortable entering the trade in the first place. For now, we can just be happy with the premium collected. It worked out to 1.22x the quarterly dividend at $0.88. We also did it in significantly less time than the ~90 days of every quarter.
What's Next?
Ideally, I'd like to see shares dip below $60 again before entering a trade, probably at the same $55 strike. However, it would seem the market has had some strength lately.
Earnings season has started, and it started out on a sour note but then quickly turned around the next day. The market rallied, though a large part of that was thanks to UnitedHealth Group (UNH) for the DJIA. Citigroup (C) was also a large contributor to the gains we saw that lifted the market.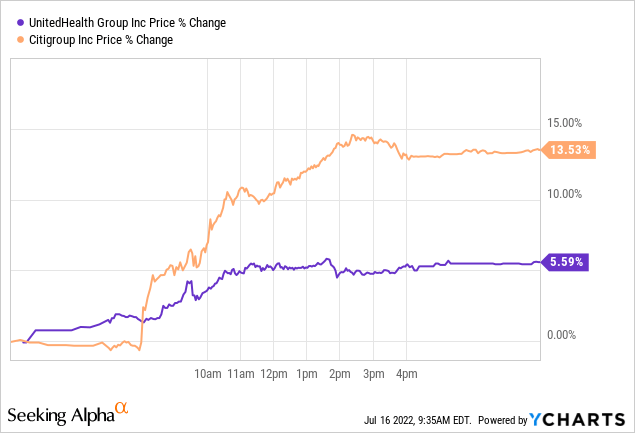 UNH is a holding of mine; seeing a strong earnings report and having shares bounce higher was something I'm definitely not complaining about.
So with that, I don't think it hurts being a bit patient. The market is set to be volatile while the earnings season is going on, meaning we could get a better opportunity before too long. As it stands now, the August 19th, 2022 expiration at the $55 strike could net $0.40 at the bid.
The last trade closed at $1.05. That's a significant difference and leads to a potential annualized return of 7.8% or 20.5%. Again, we see the incredibly light option volume at play here. Around the $1.05 level, I'd feel comfortable, but that price might never trigger.