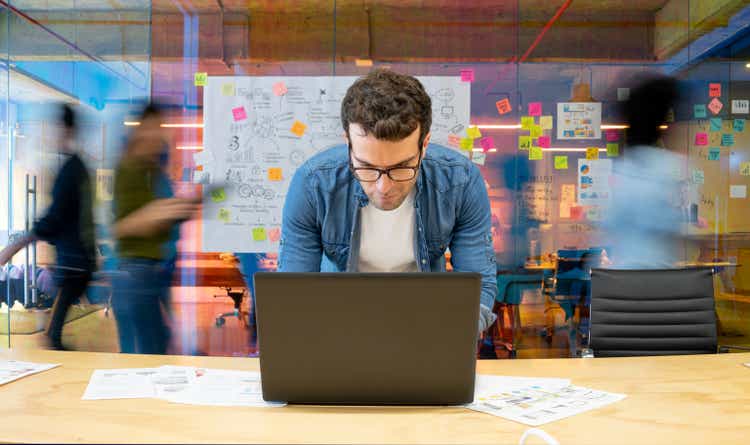 Thesis
The Direxion Technology Bull 3x Shares (NYSEARCA:TECL) is an ETF falling in the leveraged funds category. The vehicle seeks daily investment results 300% of the performance of the Technology Select Sector Index. An investor should think about TECL as The Technology Select Sector SPDR Fund (XLK) on steroids. The fund gives you 3 times the performance of the tech sector, which is exhilarating in an upmarket but leaves you poor in a down one. TECL is down over -60% year to date, and in our opinion, the move is not over yet. Conversely, XLK is down "only" -22% year to date. Leverage works both ways and magnifies moves both on the upside and on the downside.
Many investors fail to realize the true composition, analytics, and returns of leveraged funds. In effect, a leveraged vehicle like TECL ensures that for $100 of capital, you get the return of $300 of tech investments. Leveraged funds do not magically give you larger returns, they purely utilize derivatives technology (equity swaps to be precise) packaged in an exchange-traded product to offer retail investors access to pre-packaged sectoral leverage. An investor looking to de-risk should always look at high beta names such as leveraged funds in their portfolios in order to minimize volatility. On a 3-year basis, TECL has a 68 standard deviation.
We are of the opinion that leveraged funds like TECL should be used as trading instruments rather than buy and hold vehicles, with distinct holding periods and targets in mind. We view TECL as an efficient capital allocation tool for investors that have sectoral views for defined periods of time. For example, a retail investor constrained by their brokerage balance but with a bullish tech view in 2021 could have used TECL to gain exposure to 3x the available capital. However, distinct targets should be set given the massive volatility in the fund. An investor who would have switched to a neutral view on tech at the end of 2021 and sold the highest beta holding, namely TECL, would have saved 60% of their capital at risk. Leverage can be very punitive on the downside.
We do not believe the equity and tech markets downturn is over. We feel there is another -10% leg left in the market before we can call it a capitulation. That broad market move should translate into another -30% for TECL. More importantly though, we do not believe there will be a v-shaped recovery in the Tech sector. We feel inflation has reset at a permanent higher level and higher rates are here to stay. This macro setup translates into higher discount rates and lower valuations for tech companies.
Performance
TECL is down over -60% year to date:
We can see that year to date the vehicle is down roughly 3x the move seen in XLK. On a longer time frame, namely a 3-year range, that correlation is more muted due to the fund fees and the fact that the leveraged vehicle captures 3x of the daily move rather than period move:
On a 3-year range, XLK is up +68% while TECL is up "only" 94.3%. The fund fact sheet is very straightforward in disclosing this basis:
These leveraged ETFs seek a return that is 300% of the return of their benchmark index for a single day. The funds should not be expected to provide three times the return of the benchmark's cumulative return for periods greater than a day.
Holdings
TECL achieves its leverage via swaps:
An equity swap contract is a derivative contract between two parties that involves the exchange of one stream of equity-based cash flows linked to the performance of a stock or an equity index with another stream of fixed-income cash flows. In equity swap contracts, the cash flows are based on a predetermined notional amount. However, unlike currency swaps, equity swaps do not imply the exchange of principal amounts. The exchange of cash flows occurs on fixed dates. Equity swap contracts offer a great degree of flexibility; they can be customized to suit the needs of the parties participating in the swap contract. Essentially, equity swaps provide synthetic exposure to equities and can be customized to ensure leverage is achieved via higher utilized notionals.
Conclusion
TECL is a leveraged ETF giving a retail investor exposure to the Technology Select Sector Index in a 3x leveraged fashion. The vehicle is highly volatile with a 68 standard deviation and -60% performance in 2022. When looking to move to a more conservative defensive stance for a portfolio, a retail investor should always look at trimming high beta names like TECL first. We feel there is another down leg coming in the market and there are more losses to come for TECL in 2022. A defensive positioning entails not only a high cash balance in one's account but also the sale of high beta names.