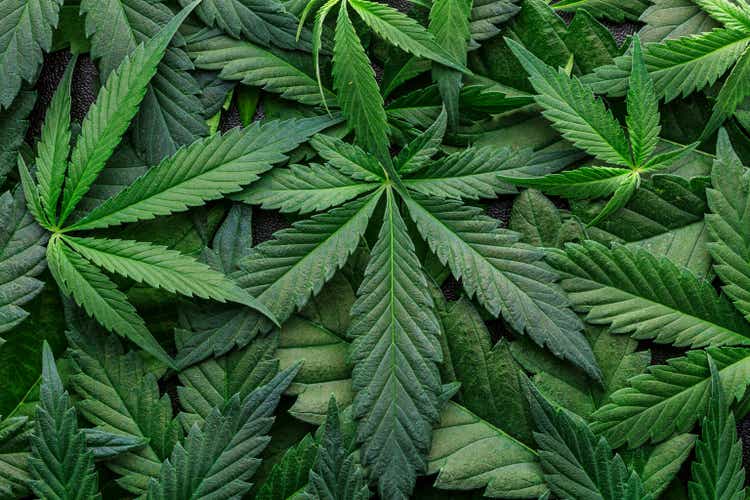 Thesis
Leading cannabis REIT, Innovative Industrial Properties, Inc. (NYSE:IIPR) has seen its stock getting massacred since it staged its double top bull trap (indicating the market decisively rejected further buying upside) in November 2021, in line with the market's top.
However, the battering has been so massive that it has fallen nearly 70% to its July 2022 lows, significantly underperforming the market. Moreover, the recent troubles faced by one of its leading tenants, Kings Garden, which defaulted in rent payments and insurance premium reimbursements, stoked panic, which led to a further sell-off.
However, we believe the magnitude and speed of the sell-off are emblematic of a capitulation move to set up a sustained bottom in IIPR stock. Notwithstanding, we have yet to observe constructive price action that suggests a bottoming process has formed on its long-term trend.
Given the higher-risk nature of the IIPR REIT, we encourage investors to bide their time, allowing the market to find its footing first as it determines a fair valuation for the risks involved.
Therefore, we rate IIPR as a Hold for now. But we will reassess our rating if we observe constructive price structures moving forward, as we believe it could be closer to its long-term bottom.
Don't Ignore Its Inherent Tenant Risks
We believe investors should carefully categorize IIPR in a higher-risk REIT profile that may not be suitable as a core exposure to REIT portfolios. The company's concentrated rental exposure to cannabis companies is a cause for concern. The company also highlighted in its filings (edited):
Many of our existing tenants are, and we expect that many of our future tenants will be, companies with limited histories of operations that are not profitable when they enter triple-net leasing arrangements with us and, therefore, may be unable to pay rent with funds from operations. Many of our current tenants are not profitable and have experienced losses since inception or have been profitable for only a short period of time. (IIPR 10-Q)
Notably, the company has significant rental exposure concentrated in its top five tenants, which accounted for 47% of its rental revenue (including tenant reimbursements) in FY21. As a result, we believe such exposure, coupled with their cannabis operating profiles, has added uncertainty for the company.
Furthermore, the Kings Garden debacle, which accounted for 8% of its rental revenue base, raised investors' eyebrows about whether the current macro headwinds could cause other tenants to default similarly. Ladenburg also articulated in a recent note (edited):
IIPR tenant Kings Garden had failed to pay July rent as required, meaning the tenant is in default on its leases, and the tenant is sizable as it was the fourth largest at 8% of stabilized Q1 revenue. While the default is significant in its own right, it could also be reflective of the impact of a tougher operating environment for cannabis cultivators and retailers and may have implications for the health of other portions of the company's portfolio, which justifies a pullback in the shares on the news. - The Fly
The Market Is Reflecting A Significant Moderation In Growth Expectations
Notably, the consensus estimates (bullish) suggest that IIPR's revenue and AFFO per share growth could continue moderating markedly through Q2'23. As a result, we believe the market has astutely de-rated IIPR since late 2021, as it anticipated a significant deceleration in its growth cadence.
Therefore, we believe the market has attempted to determine what could be a reasonable valuation to hold IIPR stock, given the inherent risks and worsening macros (high inflation, recessionary headwinds) seen currently.
IIPR's Price Action Is Leaning Bullish
IIPR's long-term chart indicates that the market has moved to induce a capitulation move over the past six to seven months. Such moves are designed to flush out investors who cannot stomach the volatility or marked drawdowns if they added at higher price levels.
But we also believe the move by the market to de-rate IIPR is justified, given the deceleration in its growth metrics, amid a much more challenging macro climate.
However, the extent and speed of the capitulation move have encouraged us to lean increasingly bullish as we wait for a constructive bottoming signal.
Some investors could choose to front-run the market. However, we believe the inherently higher-risk profile of IIPR's revenue base warrants caution until we observe a sustained consolidation zone (suggesting robust buying support).
Is IIPR Stock A Buy, Sell, Or Hold?
We rate IIPR as a Hold for now.
IIPR last traded at levels that are getting closer to its COVID lows. Therefore, we believe a large extent of the damage has been done.
Notwithstanding, we would observe for constructive price action first, given its higher-risk tenant base, before considering adding exposure.