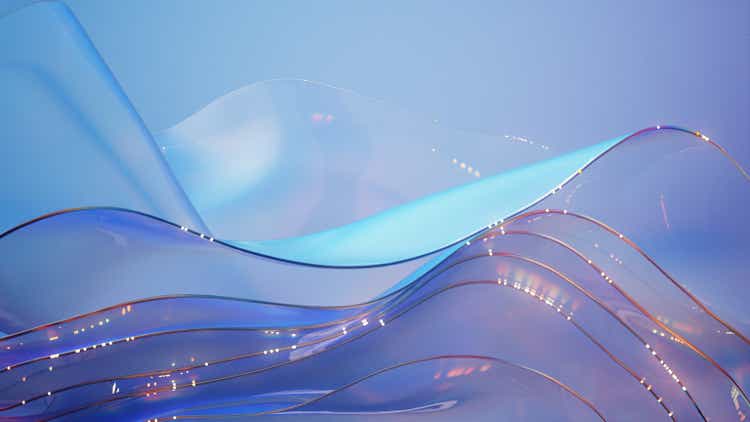 Investment Thesis
In this article, I will be reviewing the First Trust NASDAQ Technology Dividend Index ETF (NASDAQ:TDIV). As the name suggests, the strategy tracks a portfolio of tech stocks that pay dividends. I believe this strategy is particularly interesting for investors that are hoping to achieve long-term capital gains, while at the same time benefiting from a regular source of income today. The strategy has a good track record of dividend growth and has a yield that is higher than what investors could get on a plain vanilla S&P 500 ETF.
Strategy Details
The First Trust NASDAQ Technology Dividend Index ETF tracks the investment results of the Nasdaq Technology Dividend Index. The strategy invests in tech stocks that have a dividend yield of at least 0.5%, and a minimum market capitalization of $500 million.
If you want to learn more about the strategy, please click here.
Portfolio Composition
Given the strategy's objectives, TDIV invests ~84% of total assets in Tech stocks, followed by Communication Services (15%). The largest two sectors have a combined allocation of approximately 99%.
In terms of geographical allocation, the U.S. accounts for ~84%, followed by Canada (~6%) and Taiwan (~4%).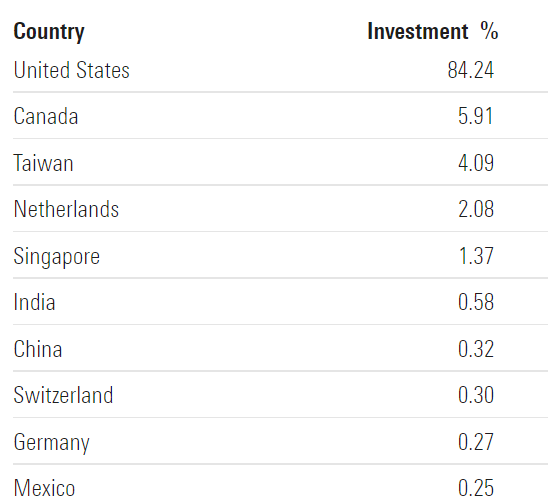 ~46% of the portfolio is invested in large-cap "blend" equities, characterized as large-sized companies where neither growth nor value characteristics predominate. Large-cap issuers are generally defined as companies with a market capitalization above $8 billion. The second-largest allocation is large-cap value stocks, which account for 25% of the portfolio.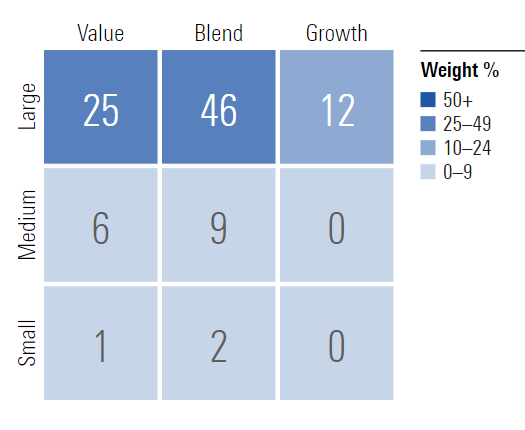 TDIV is currently invested in 91 different stocks. The top 10 holdings account for ~56% of the portfolio, with no single stock weighting more than 8%. The fund manages a concentrated portfolio. Before buying TDIV, investors must feel comfortable with the asset allocation and portfolio composition, since concentration might reduce some of the benefits of investing in ETFs. As a result of concentration, volatility can be higher compared to a more diversified strategy.
Since we are dealing with equities, one important characteristic is the portfolio's valuation. According to data from Morningstar, TDIV trades at ~3x book value and ~13x earnings. For comparison, TDIV is cheaper than a plain vanilla S&P 500 ETF which at the moment trades at ~18x TTM earnings and ~16x forward earnings.
Thanks to its lower valuation and volatility, the strategy held up pretty well since the beginning of the year in one of the most difficult markets of the last decades. TDIV did much better than the NASDAQ 100 Index and at times, even better than the S&P 500.
Is This ETF Right for Me?
TDIV has a distribution rate of 2.2%. Given the fact that the S&P 500 only yields ~1.5% at the moment, TDIV is suitable for the dividend investor looking for extra yield, while at the same time maintaining an allocation to high-quality constituents. On top of the higher yield, it is good to see that TDIV provides dividend growth over time, which is something very important in the long run as it allows for compounding.
It's interesting to note that we are now above the dividend yield lows reached in 2021 and the fund offers a better return on investment. That said, investors shouldn't exclude the possibility to see the fund reverting to a yield of 3% on the back of a broader market selloff.
I have decided to compare TDIV's price performance against the SPDR S&P 500 Trust ETF (SPY) and the Invesco QQQ ETF (QQQ) over the last 5 years to assess which was a better investment. Over that period, QQQ outperformed TDIV by ~34 percentage points, while TDIV had slightly better returns than SPY. That said, it's interesting to note that all three strategies had similar returns up until early 2020 when QQQ started outperforming. However, we are now in a different market environment compared to 2020 and 2021. Liquidity is scarcer than before, which doesn't benefit high multiple stocks. In this environment, I would feel more comfortable owning quality dividend-paying companies, with solid balance sheets. As a result, this is the main reason why TDIV has a good shot at outperforming the NASDAQ 100 Index in the short term.
To put TDIV's returns into perspective, a $100 investment in this fund 5 years ago would now be worth $187.54. This represents a compound annual growth rate of ~13.4%, which is a good absolute return.
If we take a step back and look at the 10-year returns, the results don't change much. QQQ came on top once again, outperforming both TDIV and SPY since Q3 2014. All in all, I think that TDIV delivered solid results and that the strategy is particularly suitable for dividend investors looking to track the market and receive a higher yield at the same time.
Key Takeaways
TDIV provides exposure to a basket of dividend-paying tech stocks. This ETF runs a concentrated portfolio, where the top 10 holdings account for over 50% of total assets. The strategy is suitable for investors who want to achieve long-term capital gains while still receiving a consistent source of income today. TDIV has a strong track record of dividend growth and a yield that is higher than that of a plain vanilla S&P 500 ETF, making it a good substitute for the SPY ETF.