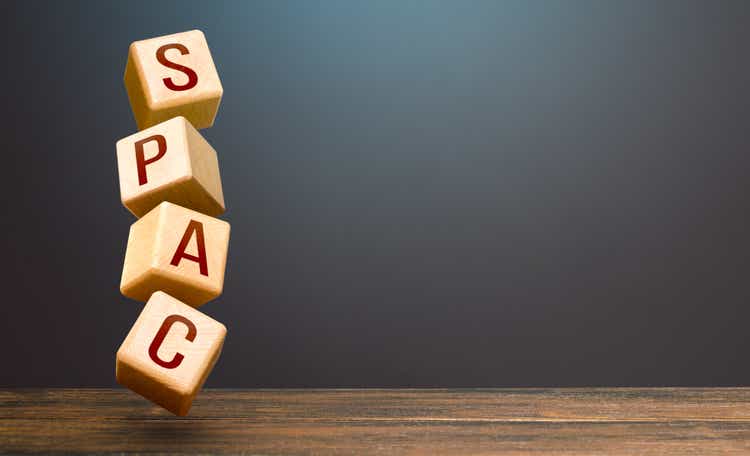 SPAC issuance has been reduced to a trickle for most of 2022, but now even that is drying up. July is expected to be the first month with no blank check IPOs in over five years.
In the last two years, the SPAC market has gone from boom to bust. Still, until now SPACs had continued to come to market, albeit with overfunded trusts and at a fraction of the pace set during the height of activity in 2021.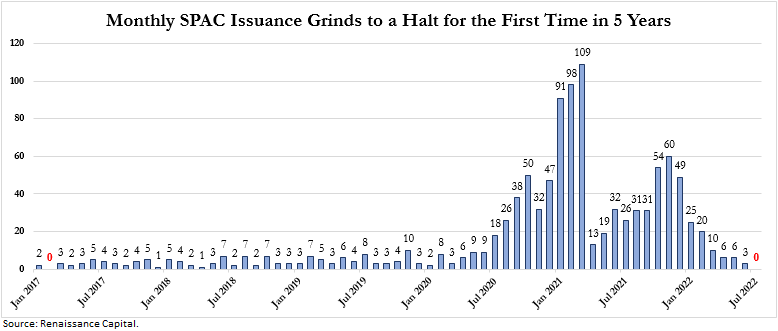 De-SPAC performance has been the major culprit, weighing down the prior stages of the SPAC lifecycle. Like recent IPOs, de-SPACs have largely underperformed, regardless of size, year, or target sector. So far, 53 mergers have been completed in 2022, and the group averages a -46% return from the $10 offer price. Just eight (15%) are trading above issue. The SEC's recently proposed regulatory framework also creates headwinds for new SPAC formation.
With nearly 600 SPACs still looking for targets and 100+ pending merger agreements, deal announcements and completions continue to drive news. But as high redemption rates and merger terminations become increasingly commonplace, we expect the number of liquidations to soar in the coming months.
The pace of new SPAC IPO filings has been steadily slowing, with just four additions to the pipeline so far this month. Sponsors that filed SPAC IPOs during the boom have also been abandoning their offering plans in droves, with a record 87 SPAC IPO withdrawals year-to-date.
For more on SPAC activity during the past month, watch for our upcoming July IPO market update.
Editor's Note: The summary bullets for this article were chosen by Seeking Alpha editors.