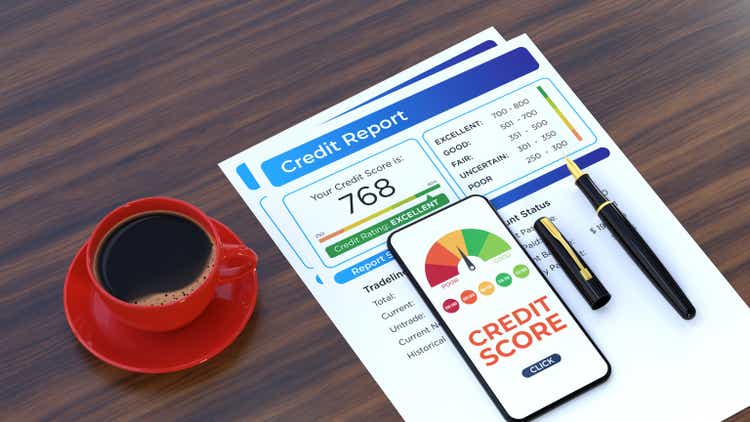 When we first covered Upstart Holdings Inc. (NASDAQ:UPST) we were skeptical of its potential in providing investors with good returns. Despite the stock drop, we saw the journey still unfolding for our fledgling value play. Specifically we said,
Upstart has become "cheaper", but we suspect this is just the start of its long journey as the market starts repricing this as a value stock. Investors have hyped the cash on the balance sheet but many financial companies are now trading at tangible book value or very close to it. UPST is still at 3.7X.
Source: You Either Die A Growth Stock, Or Live Long Enough To Become A Value Play
That was the right decision, and staying out played out well.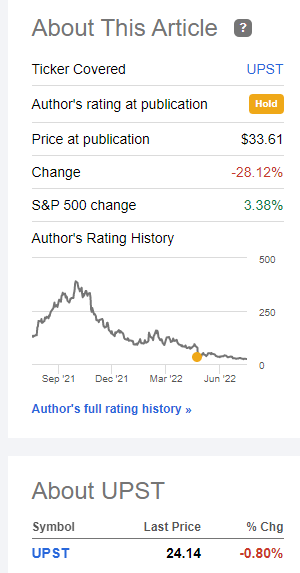 Of course, it is darkest before dawn and things pivot when existing longs have the nausea of a first trimester pregnancy. Are we there yet?
The "AI" That Is Struggling
When your stock is on a downtrend, you don't want to surprise the market with more negative news. But that is precisely what UPST did in early July. The company cut its revenue guidance sharply and this was a 25% drop from its from its previous guidance. It also projected a loss around $30 million in the quarter, a number more than 7 fold its worst case estimate a few weeks ago.
The loss projection was driven by management rapidly unloading loans off its balance sheet. This was a strange move just one quarter after loading up its balance sheet with its own loans, a decision that called into question whether there was enough demand for these.
The reversal, at large losses, further calls into question how UPST management is navigating its first hostile economic climate. We get that the AI model won't tell them short term market movements, but it still seems a rather poor reflection of the whole setup if UPST pushes loans on its balance sheet and then unwinds them as it faces a double blowback of higher rates and higher interest rates.
If there is one consolation prize here, it is that UPST management nor its AI, has won the award for being really confused. That would go to analysts trying to model the earnings. Estimates have dropped across the board over the last 3 months, but funnily, earnings are supposed to peak in 2024 and then decline in 2025, before moving up again in 2026.
Realistically, we think that UPST will struggle to generate a lot of growth from here, at least over the next 12-18 months and we would not be surprised to see GAAP losses.
An Alternative Look
The growth model for UPST is dead for now. At present it is in damage control mode and probably no one who is looking at this company is going to be titillated by the total addressable market slides.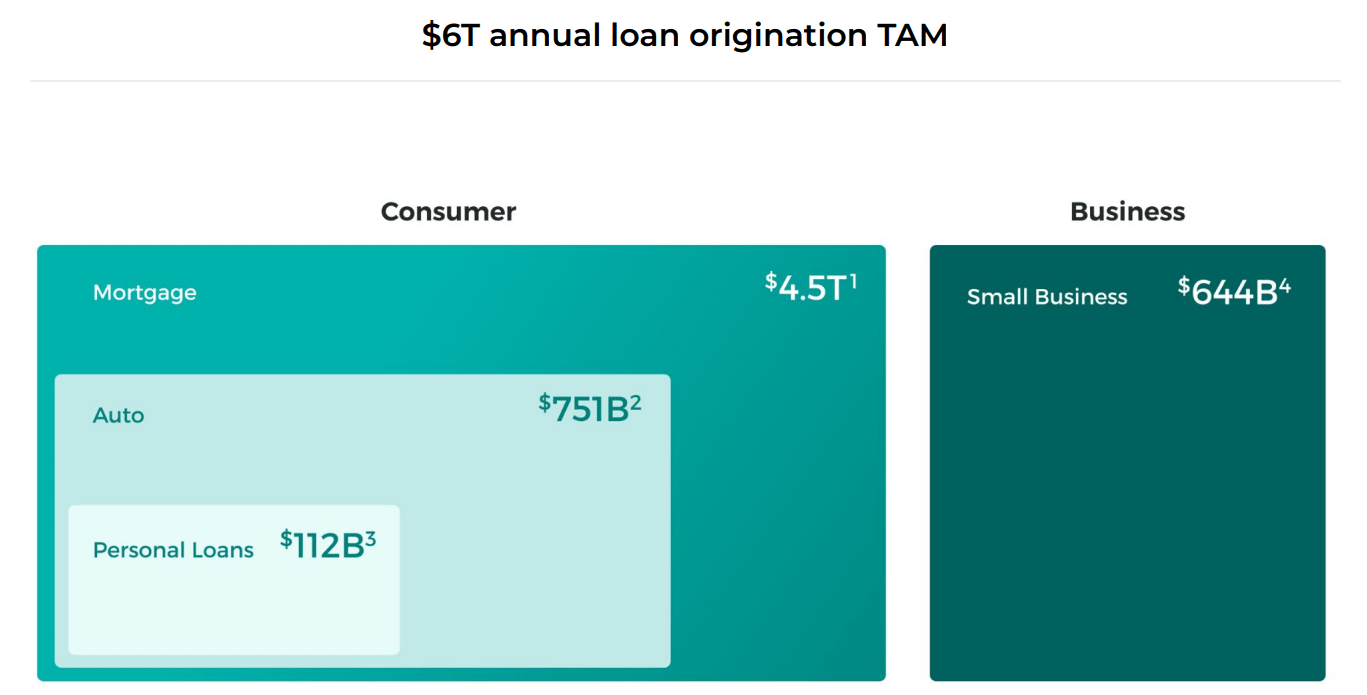 But one aspect that is truly worrying here is what the bond market is thinking. UPST has convertible bonds due in 2026. The conversion price of these is $285 and we can safely say that no one in their right mind is trading these based on that price today. What they are trading it for, is to get paid their money back (the par yield is 0.25%). That yield to maturity today is 15.43%.
A few other facets of this bond are rather interesting. The first being that there is about $661.25 million outstanding. At the current price, investors are saying that these bonds are worth less than $375 million. UPST fascinatingly had current assets that were worth more than twice this amount.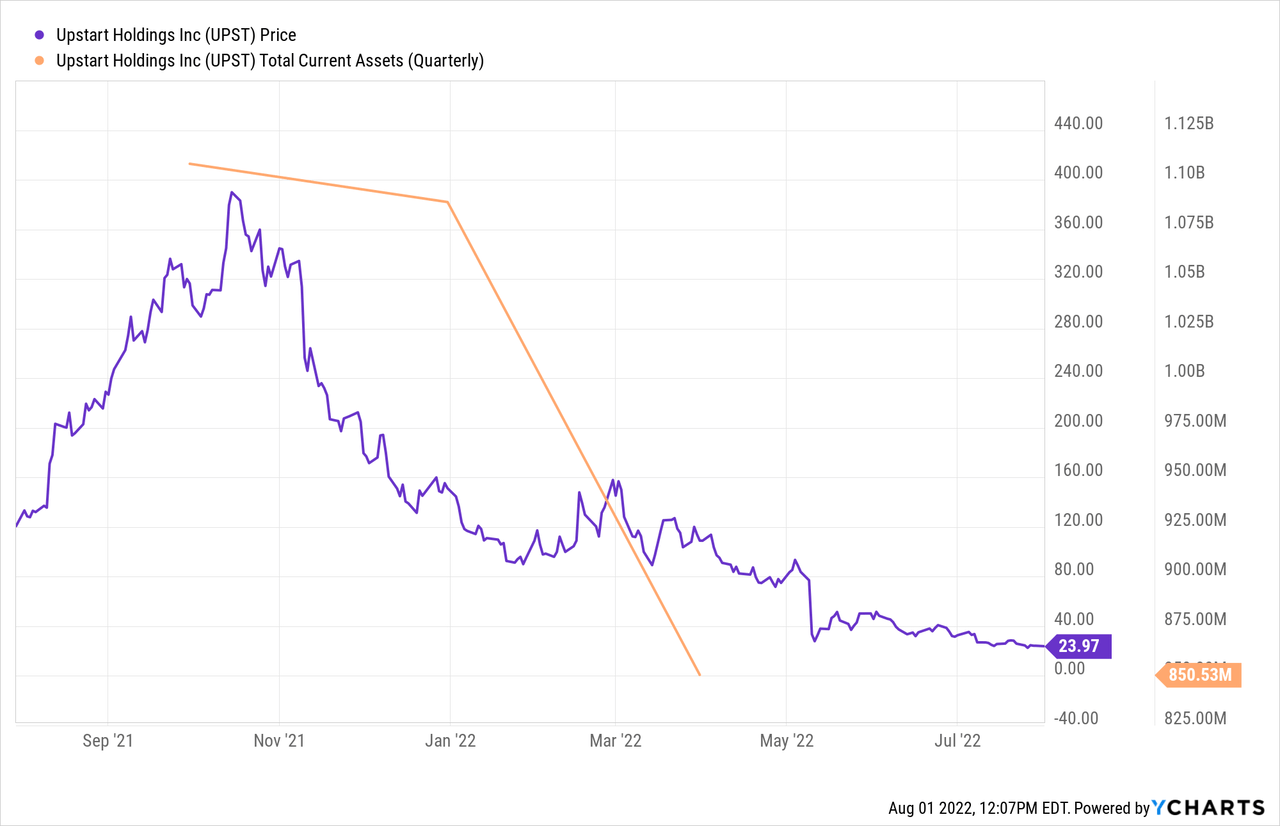 Even the total tangible equity (ignoring goodwill) was over $800 million in Q1-2022. That is the amount shareholders would have left after paying off the loans (at par). So this complete lack of belief in the very survival of the company is interesting to say the least. One other aspect of these bonds is that they are subject to SEC rule 144A. That means that the small retail investor is playing zero role in the price discovery and this is all just being driven by sophisticated investors.
Our overall take here is that investors are worried that UPST's model is totally bust at this point and are calling into question whether the company can even make it till 2026. That is a serious vote of no-confidence, considering just how much cash the company currently holds.
Verdict
If you are bullish on the company and qualify to trade past the SEC 144A rule, then the convertible bonds make a lot of sense. With a 15% plus yield to maturity the company just basically has to survive to get you stellar returns. The upcoming quarterly results will be closely watched to see how UPST navigates the current turmoil. Historically, during economic contractions, everyone flees to safety. Whether this comes from investors preferring large cap over small cap stocks, or banks preferring established lending models vs newer, AI-driven ones. We don't believe the negative surprises are over and believe investors will see the stock eventually trade near tangible book value.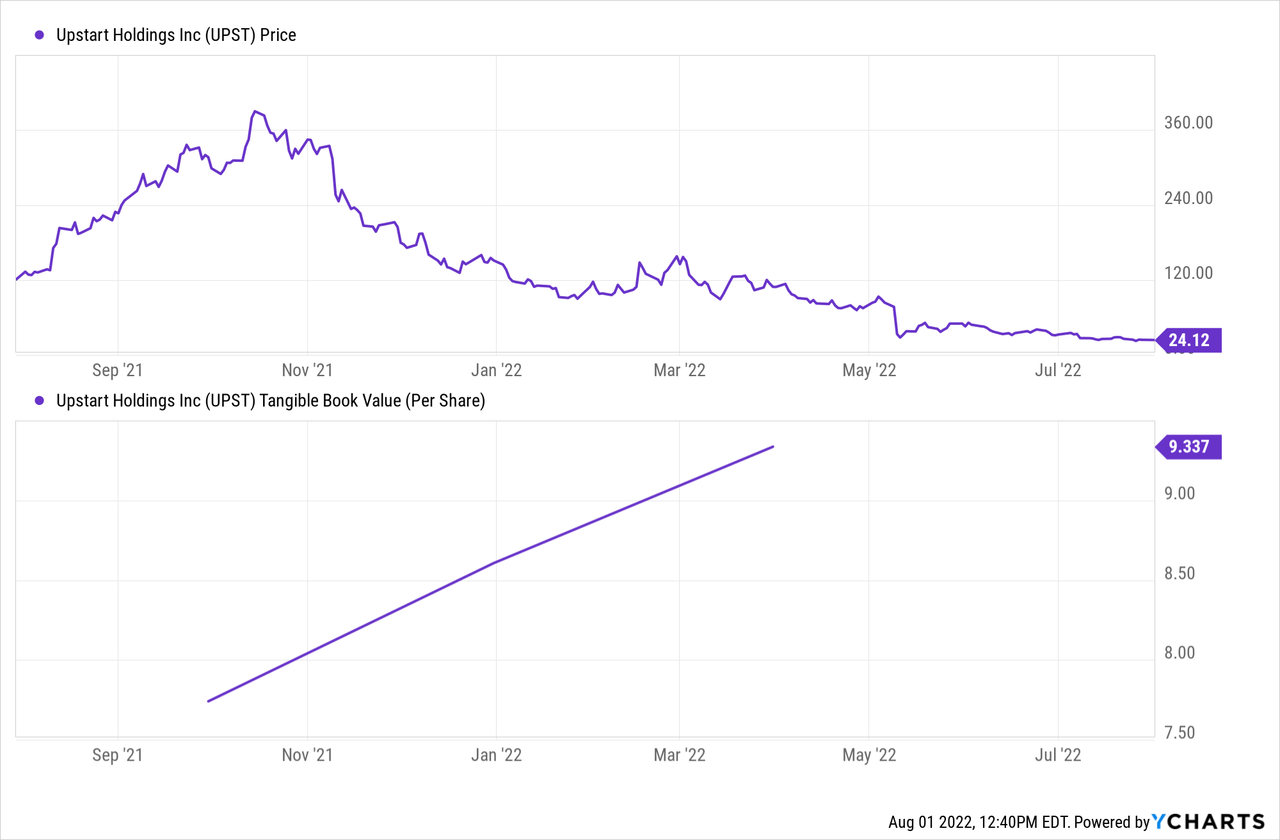 Please note that this is not financial advice. It may seem like it, sound like it, but surprisingly, it is not. Investors are expected to do their own due diligence and consult with a professional who knows their objectives and constraints.
Are you looking for Real Yields which reduce portfolio volatility?
Conservative Income Portfolio targets the best value stocks with the highest margins of safety. The volatility of these investments is further lowered using the best priced options. Our Cash Secured Put and Covered Call Portfolios are designed to reduce volatility while generating 7-9% yields. We focus on being the house and take the opposite side of the gambler.
Learn more about our method & why it might be right for your portfolio.