Q2 Results: Is Meta Losing Ground By Running After The Metaverse?
Summary
Quarterly results were negative, and the company decided to decrease investment in Reality Labs.
The Metaverse is as large as it is elusive. A trillion dollars that could completely change Meta.
Meta's business is suffering because of the declining cost of ads, which may continue to be depressed for a long time.
The company has decided to invest heavily in AI. This choice could significantly change the way Meta's social media works.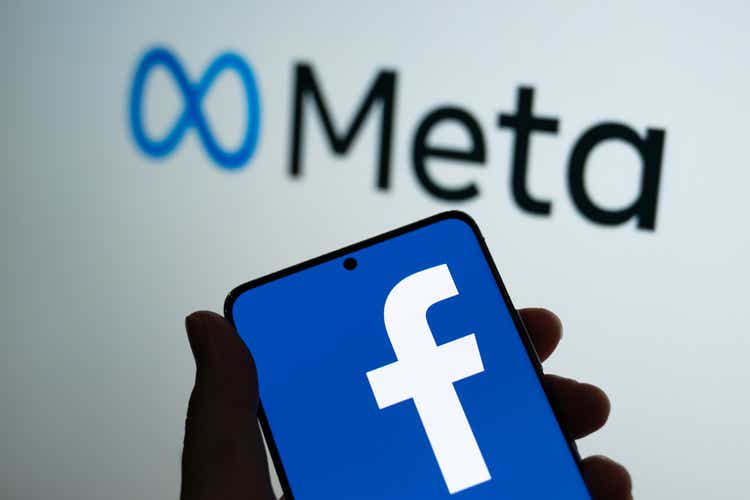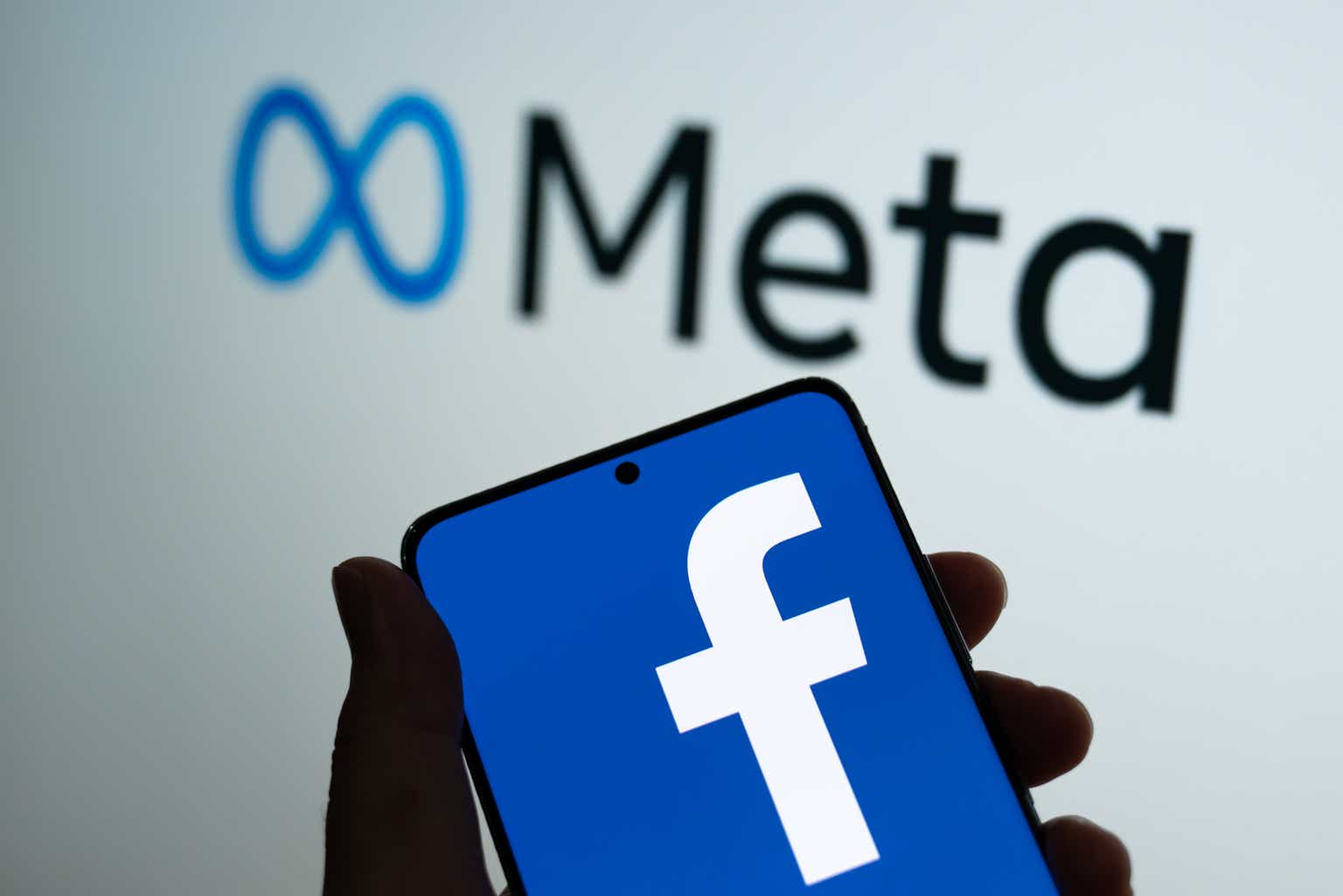 The business of Meta
Meta's (NASDAQ:META) business revolves around advertisements: through its family of applications which includes Facebook, Instagram, and WhatsApp, Meta allows companies to advertise to a specific target audience. All companies interested in advertising on Meta's applications must participate in an auction system through which the prices of ads are decided: the more demand there is, the more the price increases. The lower the demand, the lower the cost per ad. In addition to social, Meta has been developing a section dedicated to the study and marketing of products with augmented reality and virtual reality for several years. This is the Reality Labs section, where Oculus VR, Beat Games, and (for now) Giphy are featured.
To date, the vast majority of Meta's revenues (97.5% in 2021) come from advertising, while only a tiny part is related to Reality Labs, which requires billions of investments each year and is a heavily loss-making segment to date. The company is betting on building a Metaverse and being the monopolist of this new market: to do this, it is converging so many resources to Reality Labs, but without being able to predict the possible future returns.
How big is this Metaverse?
Defining what the Metaverse is quite complicated because the definition must encompass the full spectrum of possibilities that can be realized through VR and AR technology. For example, Meta has announced that it is continuing its expansion of Horizon, its social Metaverse platform in which avatars will be featured. So to date, it is also difficult to imagine all the possible declinations of the Metaverse. However, if we are to rely on an estimate, the revenues from the Metaverse could be worth over a billion dollars.
What the quarterly results tell us
Meta has reached 3.65 billion monthly users across all its platforms. This number is roughly equivalent to 45% of the human population. So it is basically impossible for Meta to increase new users in a sizable way until the socio-economic conditions in which the remaining 55% of the world's population lives change. So we cannot expect Meta's revenues to grow as users increase. DAUs and MAUs in Europe declined during the second quarter of 2022, offset by growth in Asia and South America. Additionally, Europe was negatively affected by the loss of users in Russia and Ukraine following the outbreak of war.
If it cannot grow the number of users, then the only hope for Meta is to increase revenue per user, which the company did until the end of 2020. However, since then, revenue per user has remained flat. What is the reason for this?
There are two main reasons for this: the first concerns changes that Apple (AAPL) has made to privacy controls, which have made it much more complicated for companies to collect user data. With the new update, whenever users start using an app that takes advantage of advertising and user data collection, a pop-up is displayed that allows the user to prevent data collection. This change significantly impacted Meta's 2021 revenue and continues to have an impact during 2022.
The second reason for the stall in revenue growth per user was the reduced value of advertisements. During Q2 of 2022, the average price per impression fell by 14%, although this was offset by the growth in the number of impressions of +15%. Even during Snapchat's (SNAP) quarterly earnings report, this reduction was seen in auctions, while Google (GOOG)seemed not to be particularly affected. The motivation is simple: in a time of macroeconomic deterioration and recession, companies go to cut those costs that are not necessary to preserve margins. Unfortunately, one of those costs is precisely advertising.
Meta's guidance reflects this situation where users are not growing, and advertisements fail to yield as before. The company expects total revenues for Q3 2022 to be between $26 billion and $28.5 billion and that Reality Labs revenues will be lower than in Q2 (which was $452 million, up 48%, thanks mainly to Quest 2 sales)Regarding Reality Labs, expenses for the quarter were $3.3 billion, up 19% due to growth in employee-related costs and R&D operating expenses. The company's goal is to generate enough growth in operating income from Family of Apps to fund growth in Reality Labs investments while increasing overall profitability. To date, however, this situation is not present, and investment in Reality Labs will be reduced to compensate for lower revenue from advertising:
"We expect 2022 total expenses to be in the range of $85 billion to $88 billion, lowered from our prior outlook of $87 billion to $92 billion. We've reduced our hiring and overall expense growth plan to account for the more challenging operating environment while continuing to direct resources towards our company priorities."
What is Meta doing?
It seems clear that a substantial shift occurs in Meta's content and how it is proposed to the audience. We are talking about Reels and the use of AI. TikTok represented the equivalent of an atomic bomb in the social networking world. However, the emergence of the Chinese social reminded us that Meta's moat may not be that deep and that the company must demonstrate some adaptability to maintain its moat.
One example is the case of the use of artificial intelligence. AI will be used with increasing frequency to recommend content to users that reflect their interests but is outside their circle of friends. The risk of this policy is that the social sense that has always characterized Meta's products will be lost, transforming the platforms from places of sharing to areas of enjoyment. In addition, the company must and will have to invest heavily to implement AI properly.
The additional 11.5 billion in CAPEX expected by analysts in 2022 corresponds to 20% of 2021 Operating Cash Flow. As for creators, the massive use of AI will benefit new content creators who will be able to reach a broader audience in a short time but will disadvantage established creators, who will find it more challenging to retain audiences. Choosing to increase the use of AI is undoubtedly the best route Meta can take, but it must be prudent to figure out how to balance it with its nature as a social network.
Another topic that ignited Meta's earnings call was Reels. These are growing significantly, by 30% in Q2 alone and account for 20% of time spent on Instagram and more than half of the content shared in posts. Reels have cannibalized other content on IG. However, they have generally increased the number of time users spend on the platform, which is a good thing. Also, starting last year, ads on Reels were introduced. Reels still don't monetize at the same rate as feeds or stories, which is quite normal because they are a type of content that has only recently been introduced. Even stories had taken years before they monetized as much or more than feeds. Reels have a higher revenue rate than Stories at identical times after launch, having already surpassed 1 billion in revenue.
The big problem Meta faces concerns the ability of small businesses to use Reels because it is easier for these companies to use photos than videos, as they require more time and cost to create. So the company's idea is to help these small businesses by creating tools that make their work easier:
"We've also launched AI-based tools to make it simpler to create video ads for Instagram Stories, and we're continuing to test ways for advertisers to transform static images with music and motion, so they appear more like video."
A less flashy but equally profitable business is click-to-message. The company reported that 1 billion users message a company weekly on WhatsApp, Messenger, and Instagram. Click-to-message is already a multibillion-dollar business and continues to experience significant double-digit year-over-year growth, particularly for small and medium-sized companies in Mexico and Brazil. With this system, consumers and businesses have a direct connection, which can be achieved without excessive data usage. Click-to-Messenger ads produced 2.3 times more qualified leads, which helped generate a 57% lower cost per lead.
Conclusions
There are two ways to win in business, as in soccer: you can play offence or defence. Both have advantages and disadvantages. Unfortunately, Meta seems to have decided to play offence, relying on its enormous resources to win all the prizes in the Metaverse. However, Meta cannot forget that its core business remains and will remain for many years that of advertising. In this area, the company seems to be losing steam and is scrambling to catch up with its accumulated disadvantage. The shift to heavy use of AI will not revolutionize the company, but it will certainly make it different from what we know today, a little less social but a little more creator-friendly.
This article was written by
Registered Financial Advisor in Italy (Consulente Finanziario Autonomo, Delibera OCF n. 1735). I am a growth-oriented value investor, mainly covering GARP stocks. I tend to be a contrarian investor, in order to take advantage of negative market sentiment. Hence, my stock picks tend to have a long time horizon (5+ years).I am a Quantitative Finance Graduate from WU Vienna and I used to work in the financial sector for different institutions and in various roles during my studies. I also started creating a community of Italian investors and you can find me on different social media: YouTube (@davideravera), Instagram (@davideravera.l), LinkedIn (@davideravera), TikTok (@davideravera.l).All of my articles are written to share my personal research and do not represent general or personalized financial advice of any kind.
Analyst's Disclosure: I/we have no stock, option or similar derivative position in any of the companies mentioned, and no plans to initiate any such positions within the next 72 hours. I wrote this article myself, and it expresses my own opinions. I am not receiving compensation for it (other than from Seeking Alpha). I have no business relationship with any company whose stock is mentioned in this article.

The information in the article is provided for informational purposes only. It should not be construed as investment advice or advice on buying, selling, or other types of transactions relating to an investment in products or services, much less an invitation, an offer or a solicitation to invest. The information in the article is provided solely by virtue of the fact that everyone will independently make their own investment decisions: the report does not take into account investment objectives, nor specific needs or financial situation. In addition, nothing in the article represents or is intended to express financial, legal, accounting or tax advice.
Seeking Alpha's Disclosure: Past performance is no guarantee of future results. No recommendation or advice is being given as to whether any investment is suitable for a particular investor. Any views or opinions expressed above may not reflect those of Seeking Alpha as a whole. Seeking Alpha is not a licensed securities dealer, broker or US investment adviser or investment bank. Our analysts are third party authors that include both professional investors and individual investors who may not be licensed or certified by any institute or regulatory body.