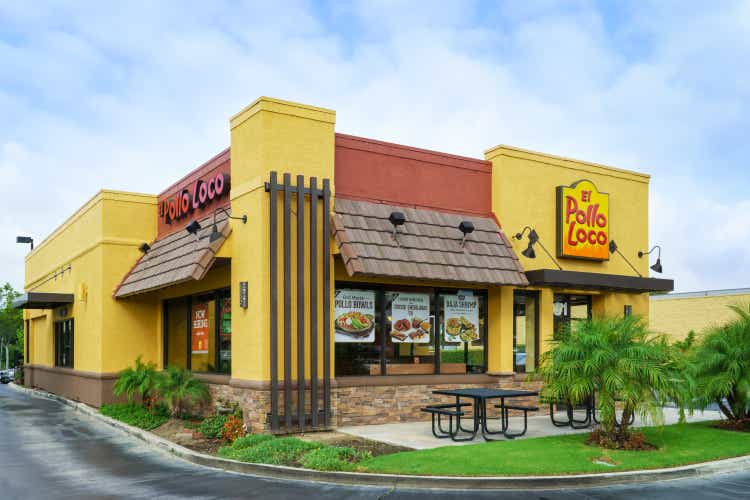 It's been a rough year thus far for the restaurant sector, with the index (EATZ) down 19% year-to-date and continuing to underperform the S&P-500. While some names benefiting from commodity deflation have rallied sharply over the past month, like Wingstop (WING), El Pollo Loco (NASDAQ:LOCO) remains stuck near multi-year lows, down over 50% from its 2021 highs. This may entice some investors to get long the stock at $10.00 for a recovery, but at ~15x FY2022 earnings estimates, I continue to see far more attractive bets elsewhere in the market.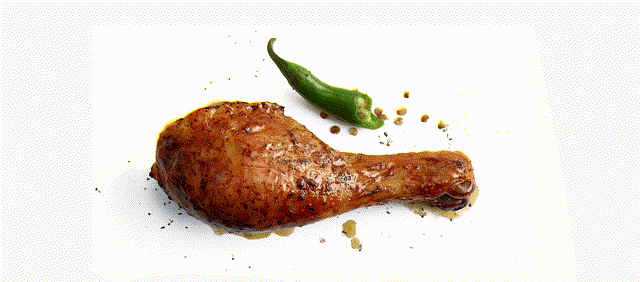 Just over a year ago, I warned on El Pollo Loco ("EPL"), noting that there wasn't nearly enough margin of safety to justify buying the stock above $17.10. Since then, the stock has seen a drawdown of more than 45%, with earnings estimates coming down sharply due to a margin hit from inflationary pressures. Fortunately, the company's Birria launch in Q2 was a success, and comp sales were tracking at double-digit levels for the first month of June. This has set up a solid Q2 report ahead, with a potential margin lift from sales leverage. The issue is that while the limited-time offer [LTO] might have provided a significant short-term bump, industry traffic trends are going in the wrong direction. Let's take a closer look below:
Q1 Results & Q2 Estimates
Before digging into traffic trends and industry-wide headwinds, it's worth briefly recapping the Q1 results, which may have beat estimates but weren't all that impressive. The company reported quarterly revenue of $110.1 million, up 2% year-over-year, which wasn't all that impressive given the single-digit menu price increases. EPL noted that system-wide comparable store sales were up 7.8%, which was partially impacted by COVID-19 in January, with the positive comps driven by a 6.0% increase in average check offset by a 3.5% decline in transactions at company-owned restaurants. This was in line with what we've seen industry-wide, with most restaurants having difficulty generating traffic growth.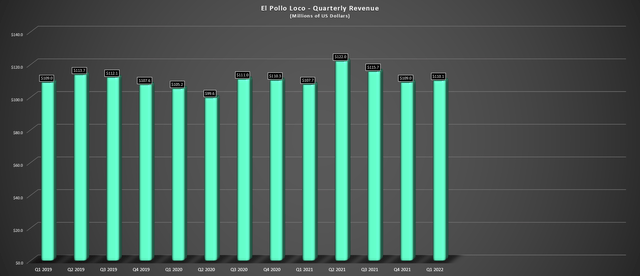 Fortunately, the company's commentary on Q2 was much better, partially attributed to its launch of the Shredded Beef Birria promotion and new marketing strategies. This resulted in 12.4% sales growth in the first month of Q2, with the new product soaring to 12.5% of the product mix and remaining above 10% for six straight weeks. The company's marketing also appears to resonate with a younger demographic, with EPL racking up 139,000 followers on TikTok and 3 million likes as of August. The company hopes to see continued success as it launches Tostadas, a customer favorite that will be helped by new marketing tactics that appear to be working; unless the Birria was just that good that the impressive response was solely attributed to its taste.

Unfortunately, while this was a positive takeaway from a sales standpoint, commodity inflation wreaked havoc on margins in Q1, with commodity inflation coming in at 18% in Q1 and expected to remain at these levels for 2022. This translated to a 360-basis point increase in food and paper costs, while labor costs soared 210 basis points to 34.8% due to wage inflation, overtime, and other labor-related costs. There was a small increase in costs from COVID-19 related expenses, but with EPL's restaurant contribution margin sliding to 10.3% in the quarter, the high teen margins appear to be ancient history. Given the optimism regarding the strength of the Birria LTO, some investors might be feeling better about the investment thesis here. However, while encouraging, the industry traffic trends are sobering. Let's take a closer look below:
Industry Trends & Headwinds
While the May numbers from Black Box Intelligence for restaurant traffic were disappointing, with twelve consecutive weeks of negative traffic, the June numbers didn't alleviate any concerns. This was evidenced by comparable traffic down 4.8% for the month, decelerating from (-) 2.9% in May. Meanwhile, same-store sales growth came in at its lowest levels since February 2021, an alarming figure given that this is despite meaningful menu price increases across the board. Finally, there appears to be bad news for brands raising prices aggressively to combat inflation.
According to the June report, higher average checks were linked to a lower intent to return and decreased traffic. In fact, analysts noticed that companies reporting the lowest increase in guest checks (25% lowest check growth) saw increased guest counts. The other 75% of restaurant companies all reported negative traffic growth (Q2-22 vs. Q2-19). Additionally, guests at low check growth restaurants (brands more conservative with menu price increases) saw improved guest sentiment. This shouldn't be a huge surprise given that consumers are getting from every angle with rising grocery prices, fuel prices, and mortgage costs in some cases. So, those brands offering value are seen more positively than those where checks are constantly creeping up.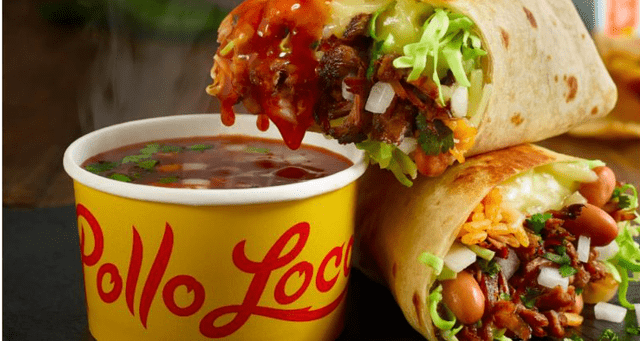 For a company like El Pollo Loco that's seen a sharp decline in restaurant contribution margin (10.3% in Q1 2022 vs. 17.1% in Q1 2019), it may be under more pressure to increase menu prices to hold the line on margins, which are already quite low. In fact, menu price increases were up 8.2% in Q1 2021, which was the sole driver of comp sales growth (6% check increase vs. 3.5% decline in transactions). So, while the successful Birria launch looks like it provided a meaningful boost to sales in the first half of Q2 2022, it will be interesting to see how sales trended in what was a brutal month for the industry from a traffic standpoint in Q2.
Given that little has changed from a headwind standpoint (elevated gas prices, high mortgage rates, rising grocery costs), we could see margins moderate in Q3 on a sequential basis if they do come in stronger in Q2. This is because EPL will be coming up against similar inflationary pressures without what should be a boost from sales leverage in Q2 (Q2 revenue estimates: $125.2 million). So, given that the market is forward-looking, any positive commentary on Q3, which would run counter to the industry trends, could help the stock finally put in a bottom here after an 18-month bear market that began in Q1 2021.
Valuation
El Pollo Loco has ~37 million shares outstanding and a share price of $10.10, translating to a market cap of ~$374 million. This leaves the stock trading at ~11.6x FY2021 earnings, which would appear very cheap relative to its historical earnings multiple of ~18.7. However, the trailing earnings figure for EPL is deceiving, given that annual EPS is forecasted to dip more than 20% year-over-year based on current estimates of $0.67. Based on this earnings figure, the company is trading at a much less attractive figure of ~15x earnings, only a slight discount to its historical multiple, which I believe to be a stale and generous figure.

In fact, given the near-unprecedented challenges the industry faces (staffing, inflation, rising cost of living impacting discretionary income), I believe a more reasonable earnings multiple for the stock is 15, which leaves the stock fairly valued at current levels (15 x $0.67 = $10.05). So, from strictly a valuation standpoint, I don't see much value here, even if recent marketing efforts appear to be working and earnings are set to rebound next year. In fact, one could argue that 15x earnings is a generous multiple for a business with sub-15% operating margins. Let's look at the technical picture: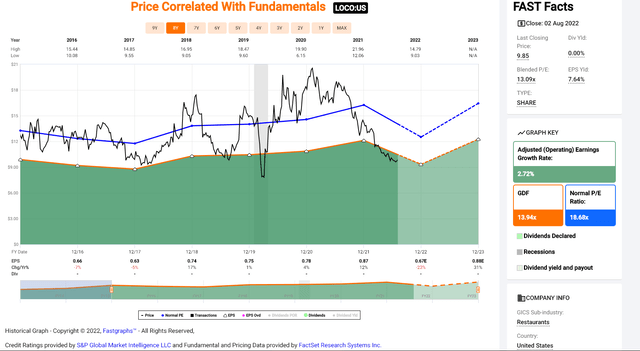 Technical Picture
Moving over to the technical picture, we can see that LOCO has been in a steady downtrend for 18 months, after it reached a peak of $21.00 per share in January 2021. However, this decline finally looks like it might be getting long in the tooth. This is because El Pollo Loco has retreated to an area where the stock found major support in 2015, 2018, and 2019. While multiple tests of a support zone are not ideal, we often see a bounce off major support levels. In fact, even in the case of relatively weak Q2 earnings reports, many restaurant names like BJ's (BJRI) and Bloomin (BLMN) have been putting together sharp rallies, suggesting that too much negativity was priced into them pre-earnings.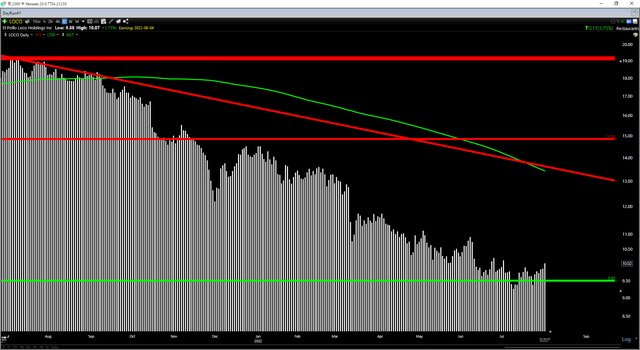 So far, EPL has not participated in the industry-wide rally and remains medium-term oversold, suggesting that it could put together a solid bounce if its Q2 results are better than expected. That said, the stock remains in a steep downtrend and below a declining 250-day moving average with no margin of safety from a valuation standpoint. For this reason, I think there are far better buy-the-dip candidates elsewhere. One of the more attractive names for investors looking for value in this market is Agnico Eagle Mines (AEM), a gold producer trading at ~17x FY2023 earnings estimates with ~30% operating margins.
So, is the stock a Buy?
With EPL trading just above a multi-year support level with more than 4.1% of the stock short in a relatively tight float, the bears might be overstaying their welcome here, and I certainly wouldn't want to be short, given that the easy money looks to have been made. That said, with the stock trading at ~15x FY2022 earnings estimates with negative industry-wide traffic trends, I don't see this as a compelling long yet either. Therefore, if I were long the stock, I would use any rallies above $12.25 before year-end as profit-taking opportunities.