It may not appear obvious at first, but companies specializing in office equipment will be amongst the first to benefit from full employment. Xplore Technologies (XLRT.PK) and DigitalTown (OTCPK:DGTW) are two significantly undervalued firms that have an important stake in the industry's recovery. As an IR consultant, I lament the fact that they have not received meaningful press coverage. Thus, I plan on writing a focus piece on the two firms. When the Street picks up on their value, they will be positioned to take off.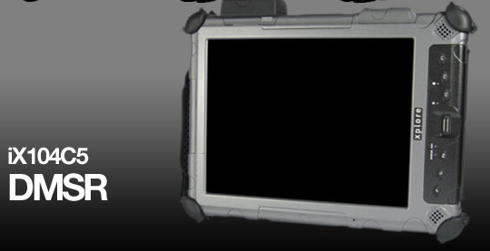 Xplore Technologies... cool products, undervalued company
In the meanwhile, office retailer Staples (NASDAQ:SPLS) will get a disproportionate amount of attention. In this article, I will run you through my DCF analysis on the firm and then triangulate the result with an exit multiple calculation and a review of the fundamentals compared to OfficeMax (NYSE:OMX) and Office Depot (NYSE:ODP). Ultimately, I find significant upside.
First, let's begin with an assumption about revenues. Staples finished FY2011 with $25B in revenue, which represented a 1.9% gain off of the preceding year. Analysts model a 9.8% per annum growth rate over the next five years. I view this as reasonable, since it is around 100 bps below what is expected for the S&P 500.
Moving onto the cost-side of the equation, there are several items to consider: operating expenses, capital expenditures, and taxes. I expect cost of goods sold to eat 73% of revenue versus 20% for SG&A and 1.5% for capex. Taxes are estimated at 35% of adjusted EBIT.
We then need to subtract out net increases in working capital. I expect this figure to hover around 1% over time.
Taking a perpetual growth rate of 2.5% and discounting backwards by a WACC of 9% yields a fair value figure of $21.36, implying 28.3% upside.
All of this falls within the context of a strong close to FY2011:
Total company sales for the fourth quarter were $6.5 billion, that's an increase of 1%. Operating margin expanded to 7.3%, and we grew adjusted earnings per share was 5% to $0.41 during the quarter. For the full year, sales were up 2% to $25 billion, and adjusted earnings per share increased 8% to $1.37.

During 2011, we made good progress on several key initiatives in North America, and we grew the top line and expanded our operating margin in both North American Delivery and North American Retail. Our international performance was weak, and we faced a number of challenges particularly in our Australian and European Retail businesses.
From a multiples perspective, Staples is equally attractive. It trades at a respective 11.9x and 10.2x past and forward earnings versus 15.6x and 8.3x for OfficeMax, and 21.3x and 21.3x for Office Depot. Assuming a multiple of 14x and a conservative 2013 EPS of $1.44, the rough intrinsic value of Staples' stock is $20.16.
Consensus estimates for Office Depot's EPS forecast that it will hit $0.25 in 2013. Assuming a multiple of 15x and a conservative 2013 EPS of $0.23, the rough intrinsic value of the stock is $3.45. The company is anticipated to lose revenue and thus could be an attractive buyout target for Staples. Earnings remain uncertain, so management would not have too much leverage in demanding a takeover premium. However, Office Depot's greater exposure to California would be significantly accretive to Staples, which can offer higher-margin products.
Staples may be also interested in taking over OfficeMax given that it only needs to attain a multiple above 8.3x to appreciate. It is also 20.7% less volatile than Office Depot and thus is safer. While there would be significant regulatory hurdles for Staples to stage a takeover, it is still ultimately possible given that the office equipment industry has few barriers to entry and plenty of competition.
Disclosure: I have no positions in any stocks mentioned, and no plans to initiate any positions within the next 72 hours.
Disclaimer: We seek IR business from all of the firms in our coverage, but research covered in this note is independent and for prospective clients. The distributor of this research report, Gould Partners, manages Takeover Analyst and is not a licensed investment adviser or broker dealer. Investors are cautioned to perform their own due diligence.