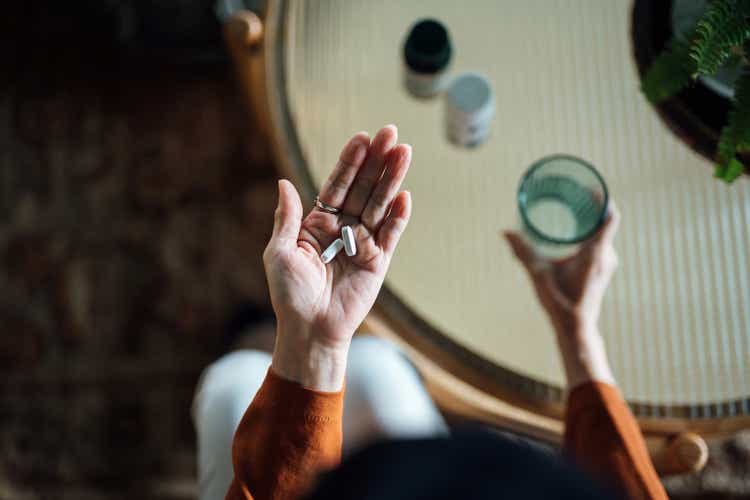 It has been quite some time since we checked on the very volatile and controversial Cassava Sciences (NASDAQ:SAVA). At last check, we felt this was going to remain one of the most controversial and volatile stocks as we had into 2022. We are ultimately bullish on the science, but the stock action has been akin to gambling. The stock got pushed down hard this year as a number of questions regarding the research and business practices were raised. The thing is that this stock can make you some really fast gains on both the long and short side of the trade. However, we see the potential for multiple orders of gains should the science hold up here. In other words, it makes a great swing trading stock, but for the medium/long term, you are essentially buying a possible play that could see 5-10X gains, or be worthless, all depending on the science and how it plays out.
The science called into question
The science has been getting called into question for over a year. That has impacted the crazy volatility even further, and is why it is one of those stocks that lead many to consider Wall Street a casino. The ultimate question is can their drug, simufilam, designed to treat Alzheimer's disease work? We are hoping for humanity's sake that one of the companies working on this type of treatment finds success. Alzheimer's is a horrible affliction and has impacted many of our lives in some capacity or another. So there is a lot of hope with these research candidates under study, such as simufilam, for those suffering from Alzheimer's as well as their loved ones. There just are not effective treatments on the market.
That said, the initial data readouts have been positive, but have been met with extreme criticism. You may recall that the interim analysis demonstrated a 1.6 point improvement in the ADAS-Cog11 system in Alzheimer's patient's cognition level rating. So what? Well as it turns out, that is a 10% average improvement. The readout also showed that there was a near 30% improvement in behaviors such as agitation and fear. Those were good results.
The constant mantra has been that the company has falsified and manipulated data to make the drug look better. This has cast a cloud on the company and shares have suffered for months. But things are looking up.
Some positive developments
There has been some insider buying as well. A director, Richard Barry, bought 36.16K shares of common stock at $23.79 on Aug. 23 for $860K. This was an increase in the position of nearly 20% and Barry now has ownership of 186,159 shares. The stock has almost doubled since then.
Volumes are up the last month, but the most beneficial news was the recent clearing by one medical journal of the company doing anything wrong in terms of data manipulation. The company has been accused of research misconduct by several entities. There continue to be bears putting their faith in accusations of some possible misdealings related to data collection and reporting. Last year we saw scientific victory, in The Journal of Neuroscience. In that review by the Journal of Neuroscience, an investigation and critical review showed no evidence of data manipulation in one of the technical papers that was an early key to effectiveness of simufilam. Back in 2012 when the drug was first being looked at for possible effectiveness, the accusations from the group claimed the data was manipulated and false. The company responded saying these allegations were false. Essentially they claimed the western blots, which measure proteins and changes, were falsified. Recently the Neuroscience journal reviewed data, and there is once again "no evidence to support claims of data manipulation in a 2005 paper" authored by the company and its scientific collaborators. This summer a scientist called into question foundational research on amyloid plaque theory, as basis for simufilam's target work. Then just a few weeks ago, the journal had cleared the company of scientific misconduct.
Then, with little coverage surprisingly, the SEC which was investigating the company also concluded that they recommend closing their investigation. This work was covered in great detail by fellow contributor Jacob Braun. With the huge short interest in the stock, trading has been wild and the stock has rallied.
Needless to say, it has been a journey. But the company is not out of the woods entirely. Cassava is still awaiting the results of an investigation from The City University of New York on one of its own researchers who published positive results on simufilam that has come under some of the same data related scrutiny.
There is also controversy after the company was accused of being investigated by the Justice Department, something the company denied vehemently.
Looking ahead
As we look ahead, the company has enough cash to fund operations for at least two more years. It has nearly $200 million in cash and absolutely no debt. The company spends anywhere from $15-$25 million a quarter (more when trials underway, and being set up), so that is at least two years of funding. We believe that with pending data readouts, the investment thesis will have played out by then, as the drug will likely be considered successful or a failure. It may even be approved.
The major studies in question are the RETHINK-ALZ which is a 52-week controlled trial, which we will have data for in about a year; the REFOCUS-ALZ study is longer, at nearly a year and a half, and would be done in early 2024. These will tell us if simufilam is for real or not. Next year we will also see some results from a long-term open-label study which was initiated in March of 2020, and this can tell us if there is anything here as well. The Cognition Maintenance Study will see complete patient enrollment within a few weeks, so expect complete data next year. All of this will give us catalysts to move the stock higher (or lower).
Take home
Make no mistake, this is a highly speculative bet. Traders long and short can get in and out. If the data looks strong, and Alzheimer's patients get relief from this drug, SAVA stock could rocket several orders higher. If the data is poor, the stock will tank. This is a pretty binary investment. Position accordingly.