Park Aerospace: Huge Long-Term Buy Opportunity
Summary
Park Aerospace saw significant improvement in missed sales, hires, and bookings.
Some opportunities are coming closer and the major Airbus A320neo family opportunity continues to exist as does the sales potential of China's C919.
Park Aerospace has positive exposure to key programs in commercial aviation, defense, and business jets.
Park Aerospace has huge potential, but I believe the improvement in how they approach and retain employees is a must.
We're about to raise prices at my private investing ideas service, The Aerospace Forum, where members get access to portfolios, market alerts, real-time chat, and more. Learn More »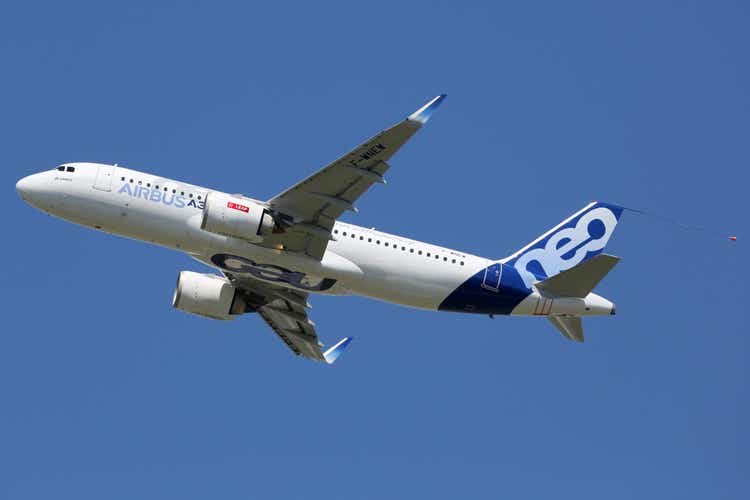 During the last quarter's earnings call for Park Aerospace (NYSE:PKE), the company left me with a bitter taste in my mouth. That was not necessarily because the company did not achieve its margin objective, but because the earnings call had a bitter vibe with an almost constant moaning on competitors poaching their employees. At the same time, we saw Park Aerospace making a big deal of their employees doing overtime to meet targets but to me the fact that employees have to do overtime and get punished when targets are not met might provide a reason for employees to look elsewhere.
No company should rely constantly on overtime to meet targets and if employees are leaving that might be because the pay is not all that great and that forced them into overtime. This reality seemed to have gone over the head of the CEO who continued to an unseen rant on suppliers they are dependent on. Furthermore, the guidance was underwhelming and the company said it would stop highlighting a project on customer request while some growth drivers were pushed to the right. All in all, it was not a good look. I still did mark the buying opportunity but noted that this was more of speculative nature with the uncertainties ahead as the CEO spent considerable amount of time complaining rather than laying out risk mitigation issues. Had the CEO done that, I would have market shares a strong buy rather than a buy. Either way, holding or buying shares did pay off as shares returned a total of 19.6% with the broader markets appreciating 4.4%. So, that speculative buy opportunity did play out. With that said, let's have a look at the recent quarter results to see what the company was able to achieve and how it sees the future.
What Did Park Aerospace Results Look Like?
Starting off with sales, those actually looked good exceeding the $13.25 million to $13.75 million range that was guided for. Quarter-over-quarter and year-over-year sales were flat. Obviously that is driven by labor issues and supply chain shortages which led to $0.65 million in missed shipments. So, I'd say we see some upside once those pressures start fading. Last quarter missed shipments were $0.75 million and missed shipments in Q1 were $1.25 million so we certainly do seem some easing there which is a good thing and also on margins things looked a lot better. Generally, the company looks for 30% gross margins and they exceeded that after falling short in the prior quarter.
On the military side, we saw that sales for the 9 months ended were $15.3 million accounting for 38% of the sales and a big portion of that comes from ablative materials in the form of RAYCARB C2®B ablative materials which are important for programs such as the PAC-3 missile defense. So, we see how big companies such as Lockheed Martin are important to Park Aerospace.
On the GE Aviation programs, sales were just $5 million for the quarter accounting and the share in the nine months ended sales was 43%, so we do see that the GE Aviation programs are a significant portion of the sales.
Overall, the results were good keeping in mind the struggles that small supply chain companies currently face.
Full Year Guidance: Flat With Profit Pressure
For the fourth quarter, the company expects $13.5 million to $14 million in sales which is in line with the third quarter and further points at some stabilization in the system. For the full year, that would bring the revenue guide to $54 million to $54.5 million which is up around 1% year-over-year measured from the mid-point and around 10% off pre-pandemic levels. In terms of adjusted EBITDA, the company expects $11.8 million to $12.3 million in adjusted EBITDA which is down 8% from last year reflecting higher costs mostly and unfavorable mix in some instances. Also compared to pre-pandemic operations the adjusted EBITDA is down 8%.
A major issue for Park Aerospace has been the reduction in sales on the GE Aviation programs. Those sales were sales have been sliding quarter-over-quarter and that slide will continue in Q4 bringing the GE Aviation share in revenues to 40% down from 48.2% during pre-pandemic times. So, that is most definitely a pain point for the company and that issue is caused by downstream inventory management. So, I would say that should mostly be a somewhat temporary effect with the only long-term pressure which should be rather minor being the Boeing 747 program being halted.
On defense, RAYCARB C2®B sales initially were anticipated to be $10 million for the year stating that it actually was $13 million but they guided for $10 million. The company walked back from that estimate as some sales could slide into the next financial year and instead they provided a $6 million bare estimate if sales were to slide and they are now expecting $7.5 million in ablative material sales. So, there are $4.5 million lower sales estimated on the GE Aviation programs and around $2 million of that is compensated for by higher ablative material sales. The way Park Aerospace provides its numbers makes it difficult to deduct the exact offsets to the lower GE Aviation program sales but it is safe to assume increased demand for materials for missile defense and other military programs play a role.
The Problems At Park Aerospace
One thing that is rather problematic with Park Aerospace is the way the company does two things. The first one is its earnings presentation and the second one is valuing its workforce.
So, let's elaborate on the presentation itself first. I just finished the presentation it was a huge one hour presentation with 55 slides. So, you have to talk extremely fast as a presenter and skip over slides. The CEO decided to quickly skip over key items such as the actual results while going in great length on almost irrelevant stuff. When I first started analyzing the company, I could really appreciate the detail they provide. But, having watched the earnings calls for a couple of quarters now, there is so much in the slide deck that actually distracts from the real message and the real discussions that should be held. And that means that the CEO ad nauseam repeats the pressures on the business without actually providing a risk-mitigation plan, and in the big stream of words the opportunities get buried.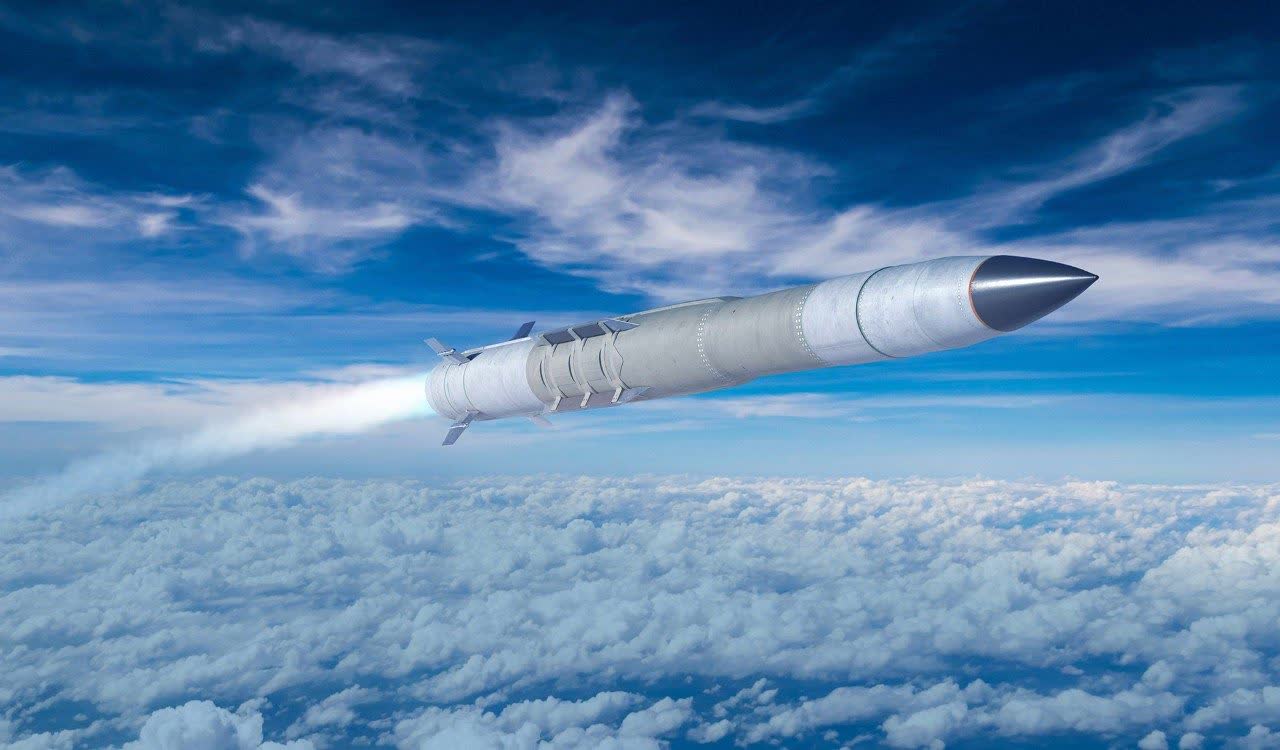 Last quarter I already discussed the overly negative stance on corporations taking government aid and then poaching Park's employees. The matter of the fact is that the big corporations indeed took government aid. But they have far more complex supply chains that could be significantly disrupted if those companies would not take the aid. What Park Aerospace does not mention is the fact that, with further disruptions to the chain, they would see sales dwindling as well because the supply chain would be disrupted, even further eroding sales potential for all companies including Park Aerospace and furthermore of companies such as Lockheed Martin (LMT) and Raytheon Technologies (RTX). It is known that they used aid they could get to accelerate supplier payments.
The company also seemed to be rather proud that its employees were doing 70-hours work weeks to make the targets and if they didn't they would not get their quarterly bonus. That is something that I cannot understand. The company had also pointed out it saw some people having to decide between gas money and money for groceries. As an employer, that is the moment I would really wonder whether I am compensating my employees enough to survive. Instead what Park Aerospace did was point it out and then say that their employees do overtime because they love the company. Park Aerospace takes great pride in their company it seems, but I think the company remains out of touch with the fact that their pay might not be extremely attractive and that is why employees elect to work elsewhere. Had they taken aid when offered, they most likely could have done more to retain talent. The sad reality is that the bonus that the employees work for is a mere $200 quarterly bonus for making the target. That is what I found out buried in the Q3 earnings presentation. That equates to $22,400 per quarter. At the same time, the company paid $2.07 million in dividends with north of $100 million in cash. That really indicates that the company is more focused on returning value to shareholders than to retain talent.
Luckily, Park Aerospace dropped a full slide dedicated to their disapproval of how other companies run their business. But I would also say that in the sense of awarding employees they are not that much different from the big corporations they don't want to be affiliated with, and it is baffling that the CEO has still not seen that. The good news was that the headcount increased from 99 to 112 with 115 employees needed to produce comfortably so that is a good thing. However, the CEO did point out that they were able to pick up some employees from a local company that recently closed shop and that makes me wonder how many employees really do work at Park Aerospace because it is a great company to be at rather than working there out of bare necessity. The CEO also engaged in rather emotional arguments suggesting that if employees would go to other companies, the next crisis come they will lose their job at that company. I don't see how in any way the CEO of this tiny material expert is able to value his employees by rewarding them. Instead, he puts some pictures of employees in the slide deck and says how much they love Park Aerospace and that they hire for life but he is not taking the actions to reward them.
I don't quite have major concerns about the long term opportunities for Park Aerospace. However, looking at the long presentation and the comments on employees, it seems that this CEO is focusing on the wrong stuff and one can wonder whether that will help the company over the longer term.
The Longer Term Opportunities For Park Aerospace
The longer term opportunities for Park Aerospace are absolutely there, but I cannot address those without first having addressed the risks on management execution. So, what are the opportunities?
Basically, all programs that will go materially up in rate are opportunities. These are the following programs:
Airbus A321neo
COMAC C919
Overall bookings for the GE Aviation program for Q1 2024 are in the $5.8 million range and expected to grow further, so we are seeing some solid recovery there. The company has no agreement to supply for the Boeing 737 MAX, but opportunities exist for other Boeing programs. For the Boeing 737, Park is the sole source supplier for the ADL Drag-Reduction System. In November, Delta Air Lines (DAL) tentatively agreed with ADL for testing and certification of the system. For the 2023 calendar year, this should result in $2 million in sales and when in full-rate production there exists a significant opportunity for Park Aerospace with over 5,000 Boeing 737 Next Generation aircraft built. Furthermore for the Fan Containment Wrap Program for the Boeing 777X, Park Aerospace recently sent out of a quote of $1.2 million. So, also this program once it starts rolling could start to contribute to Park Aerospace while on defense side there is the ablative material sales potential and potential higher sales for the Bombardier Global 7500/8000. The company also is working on purposing its plant, but there is no real progress on a project that the plant could be used for.
Conclusion: A Long Term Buying Opportunity
The conclusion for Park Aerospace has not changed materially since last quarter. The company still has somewhat of a disconnect to reality when it comes to its workforce and the reasons why they stay at Park Aerospace or leave, and that is something that I would like to see addressed sooner rather than later.
Because one thing is clear, and that is that supply chain issues are slowly dissolving as is evident from reduction in material shipments and demand for commercial aircraft is higher than ever and will continue to be matched going forward with increasing production rates while also defense offers sales potential. So, Park Aerospace has a lot to gain in the marketplace and that can only happen if the company gets the workforce in place to handle significantly higher production quantities.
If you want full access to all our reports, data and investing ideas, join The Aerospace Forum for the #1 aerospace, defense and airline investment research service on Seeking Alpha, with access to evoX Data Analytics, our in-house developed data analytics platform.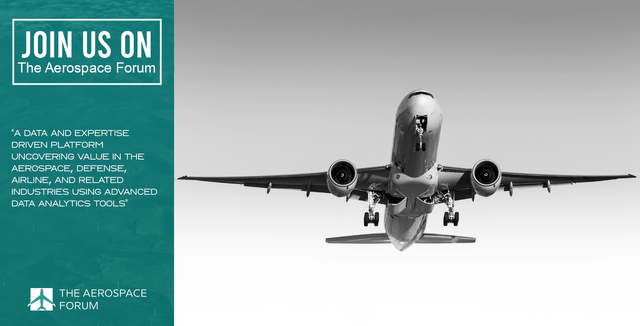 This article was written by
Dhierin-Perkash Bechai is an aerospace, defense and airline analyst.
Dhierin runs the investing group
The Aerospace Forum
, whose goal is to discover investment opportunities in the aerospace, defense and airline industry. With a background in aerospace engineering, he provides analysis of a complex industry with significant growth prospects, and offers context to developments as they occur, describing how they might affect investment theses. His investing ideas are driven by data informed analysis. The investing group also provides direct access to data analytics monitors.
Learn more
.
Analyst's Disclosure: I/we have a beneficial long position in the shares of BA, EADSF either through stock ownership, options, or other derivatives. I wrote this article myself, and it expresses my own opinions. I am not receiving compensation for it (other than from Seeking Alpha). I have no business relationship with any company whose stock is mentioned in this article.
Seeking Alpha's Disclosure: Past performance is no guarantee of future results. No recommendation or advice is being given as to whether any investment is suitable for a particular investor. Any views or opinions expressed above may not reflect those of Seeking Alpha as a whole. Seeking Alpha is not a licensed securities dealer, broker or US investment adviser or investment bank. Our analysts are third party authors that include both professional investors and individual investors who may not be licensed or certified by any institute or regulatory body.