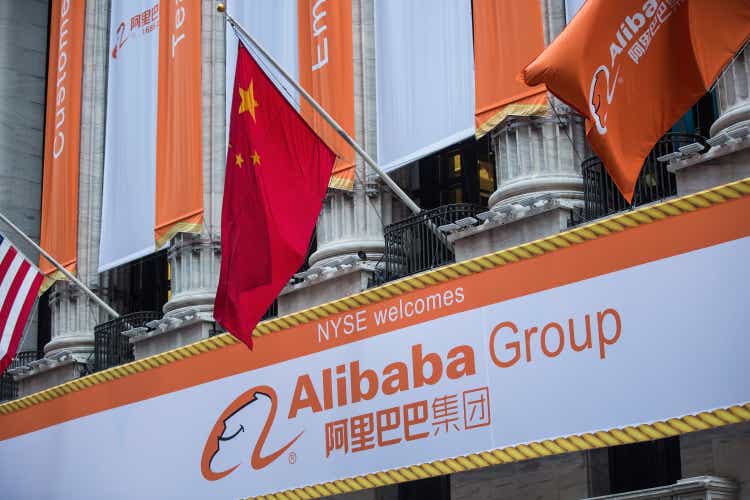 Alibaba Group Holding Limited (NYSE:BABA) stock has started 2023 on the right foot, for a change. Buoyed by the improving regulatory outlook for Chinese tech companies, many analysts tip Alibaba stock to deliver blockbuster gains this year. This, however, is not the first time Alibaba stock is delivering short-term gains since late 2020. In several instances, investors had to bear more losses as reality set in when regulatory challenges resurfaced. With Alibaba set to report further market gains to start this week as Jack Ma gives up control of Ant Group, it is time to evaluate whether this will be another dead-cat bounce or a meaningful turnaround in Alibaba's fortunes. Upon analyzing 3 key challenges faced by the company, it seems reasonable to conclude that Alibaba's gains are likely to accumulate.
Is the regulatory outlook truly changing?
The Chinese tech sector came under pressure back in 2020 when regulatory authorities probed into the business practices of tech giants, starting from the likes of Alibaba and DiDi Global (OTCPK:DIDIY). Over the last two+ years, there have been many promising developments from the regulatory front that failed to move the needle for Chinese tech stocks. Underlying this lackluster response to the improving regulatory environment was the belief that China will eventually crack down on the tech sector yet again until its objectives are fully met, which proved to be a valid concern more than just once. This is exactly why it is important to go under the hood to understand what is happening in China.
Until the last weekend, promising developments came in the shape of certain regulatory decisions taken by China such as easing up its pressure on Chinese ridesharing platform DiDi a few months ago and taking a step back from imposing fines on e-commerce platforms such as Alibaba. Last Saturday - probably for the first time since the tech crackdown began in late 2020 - a top Chinese government official confirmed that regulators will shift their focus to supporting the growth of Internet companies. In an interview with the state-run news agency Xinhua, the chairman of the China Banking and Insurance Regulatory Commission Guo Shuqing said:
Next, we'll promote healthy development of internet platforms. We'll encourage them to come out strong in leading economic growth, creating more jobs, and competing globally.
That's not all. Guo Shuqing went on to claim that rapid economic growth in 2023 can only be achieved by supporting consumption and investments. As illustrated in Exhibit 1, household consumption and investments have played a key role in China's stellar growth in recent years. Alibaba, as a stronghold of the Chinese economy, plays a critical role in both these aspects.
Exhibit 1: China GDP growth by expenditure component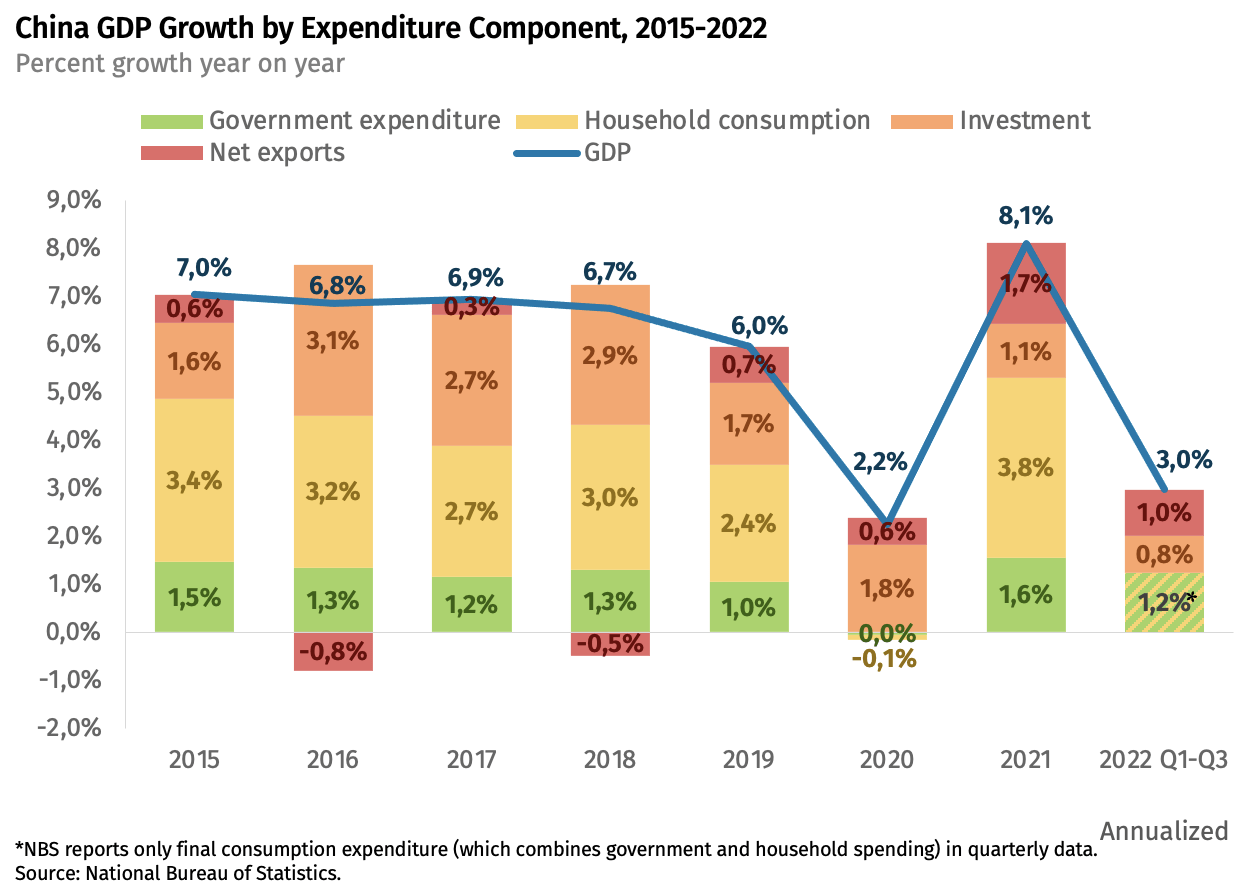 Coinciding with this statement from a top government official, Jack Ma has reportedly accepted a deal to cede control of Ant Group. This is a major development as the crackdown on tech companies began with China's probe into Ant Group's business practices amid the founder's comments on the Chinese regime. Back in 2020, many economists suggested that Jack Ma would have to distance himself from both Ant Group and Alibaba to see a meaningful improvement from the regulatory front, which is exactly what is happening today.
Recent developments and the comments of a top government official suggest the tech crackdown is finally coming to an end. Unlike previous instances, a government official has come forward this time to confirm that regulators have achieved their objectives, which is as good a sign as it gets for Alibaba shareholders.
Where is the Chinese economy headed?
China's Zero-Covid policy hampered economic growth in 2022, which is a well-known fact today. Amid social tensions and a notable slowdown in business activities, China decided to make a U-turn with its Zero-Covid policy back in December. On January 8, China reopened borders to travelers and ditched the mandatory Covid quarantines as well, in a clear sign that the country is well and truly abandoning the Zero-Covid policy.
The abrupt opening of the economy since December, according to healthcare experts, has paved the way for mass Covid infections in the country. Although one cannot gauge a measure of the gravity of this new Covid wave in China because of regulators' decision to count Covid deaths as only those who succumb to respiratory failure and pneumonia, the Wall Street Journal reported earlier this month that more than 250 million people have been infected in China between December 1 and December 20. According to official documents seen by the Journal, more than half of Beijing's population has been infected with the virus in this wave. Although I am not a healthcare expert, it is easy to see that the natural immunity to Covid-19 is relatively low in China compared to many other countries as lockdowns prevented people in China from catching the virus.
With the reopening of the economy, China is seeing a surge in consumer spending today with restaurants and bars coming back to life. However, this initial surge in spending could quickly disappear as the country will have to cope with the surging number of new Covid infections. That does not sound promising from an economic growth perspective. That being said, the reopening of the economy will eventually boost the natural immunity of Chinese people to the virus, thereby paving the way for the economy to get back into shape likely in the second half of this year.
In light of the reopening of the economy, many Wall Street firms have upgraded their economic growth expectations for China in 2023. Morgan Stanley (MS) projects China's economy to grow 5.4% this year, up from its earlier forecast of 5%. JPMorgan (JPM) expects China to grow 4.3% in 2023, up from its earlier forecast of 4%. The EU has also boosted its economic growth forecast for China from 4.7% to 5.2%.
China is different from many other economies in that local companies dominate its economy. As illustrated below, some of the largest companies in the world could not survive for long in China because of regulatory pressures and the dominance of local competitors. This is another reason why China's ambitious plans for its economy will have to be centered around local tech giants including Alibaba.
Exhibit 2: Global companies that left China in light of competitive threats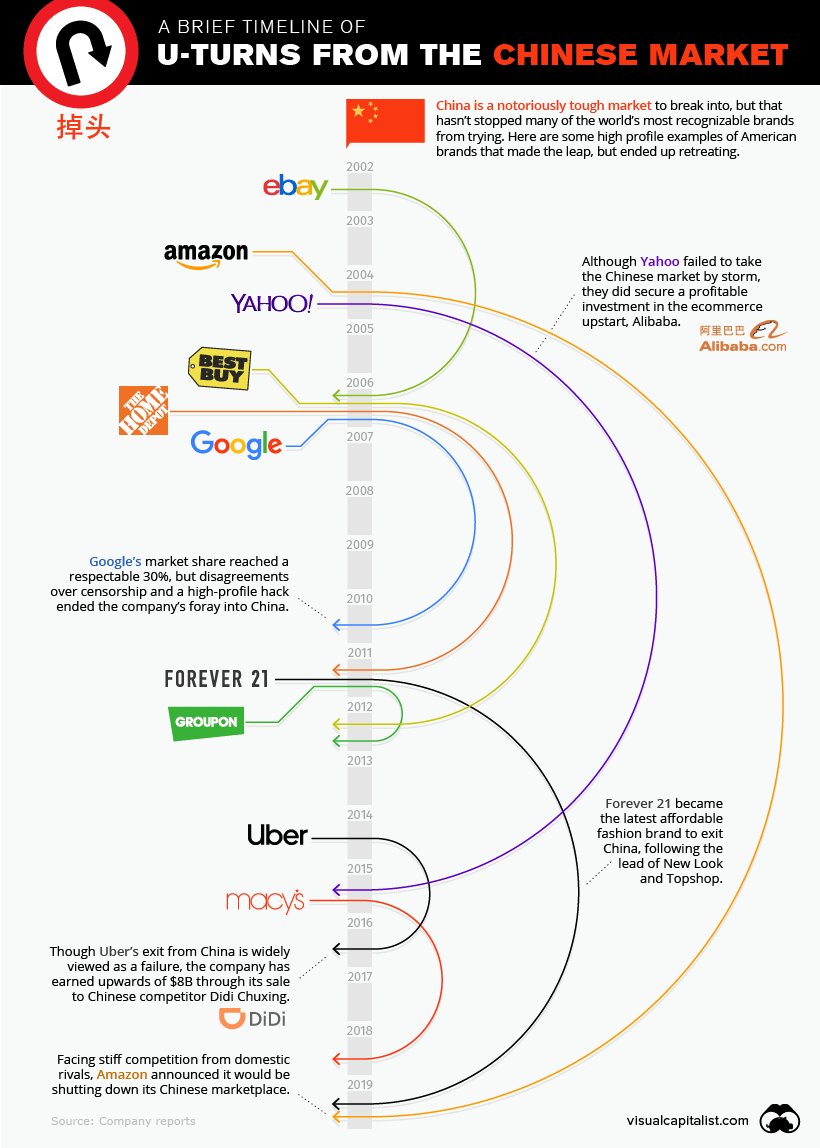 The going will not be easy for China as the country will have to first deal with the resurgence of Covid-19 and then the surging inflation in all parts of the globe which could lead to a notable decline in consumer spending in major economies, thereby making life difficult for Chinese businesses that rely on global trade. The ongoing trade war between the U.S. and China is another threat to look out for. Amid all these challenges, China is moving into 2023 on better footing compared to last year.
Is Wall Street turning a corner?
With positive developments on both the regulatory and economic growth front, Wall Street analysts are finally turning a corner on Alibaba stock. \
Morgan Stanley analyst Gary Yu recently wrote to clients:
After the regulatory reset in late 2020, we see early signs of an easing regulatory environment with the government's support for the private sector. For the past 1-2 years, Alibaba has been in focus, so we think it could outperform other Chinese Internet stocks as the environment eases.
Goldman Sachs (GS) followed suit by adding Alibaba stock to its conviction list for 2023 after more than two years of downward earnings revisions. Forsyth Barr Asia and Jefferies also hiked their price targets for Alibaba over the last weekend. We all know that Wall Street analysts do not hold a crystal ball but this notable change in their sentiment toward Alibaba could help build some much-needed momentum for Alibaba stock in the short run.
Takeaway
Alibaba stock, after remaining in the deeply undervalued territory for almost two years, is finally making some moves in the right direction. Because of uncertain macroeconomic conditions, investors should expect to see heightened volatility in the coming months but BABA finally seems to be breaking through the barriers to move meaningfully higher. Investors who were patient enough to invest in and hold Alibaba stock in the last two years are likely to see better days ahead.