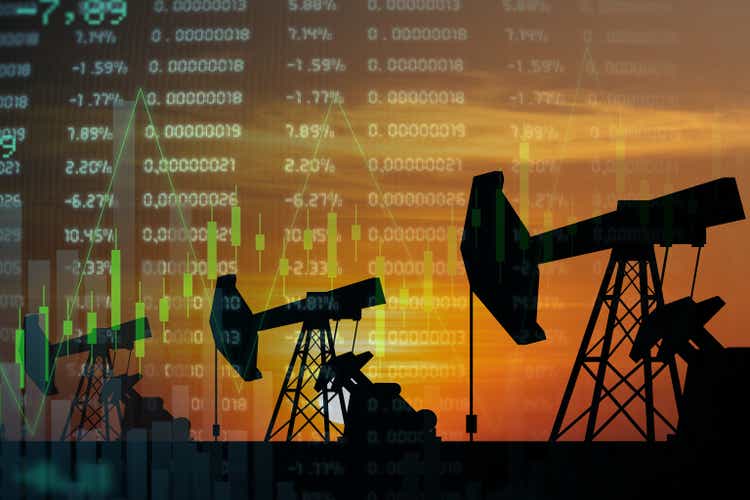 Investment Thesis
ConocoPhillips (NYSE:COP) is well-positioned for a strong 2023. That said, COP has several headwinds that will dampen its near-term prospects.
Not only is inflation in the oil sector still running high, but both oil and gas markets have hit a lull.
Furthermore, notwithstanding COP's ambition to return capital to shareholders, its balance sheet is partially shackled with debt.
In sum, I lay out both the bull and bear cases that investors should think about, but can't stop myself from being bullish on this company's prospects.
Facts and Fiction
There are two contradictory dynamics at play. On the one side, the bears believe that a global recession will dent demand for oil. On the other side, bulls believe that these concerns are overblown. How much is this a fact? And how much is this fiction?
Keep in mind that irrespective of where on the spectrum you lie, we should recall that Q4 2022 saw COP's WTI average at $83. And today, WTI is in the mid $70s.
Consequently, putting aside one's chosen narrative, the fact remains that Q1 2023 is going to be up against tough comparables with the prior year.
Also, keep in mind that approximately 30% of COP's production comes from gas.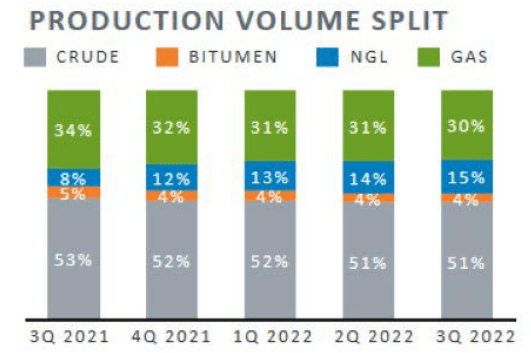 With gas prices down significantly in the past few weeks, this will further impact COP's near-term prospects.
How much of This Matters?
This is where the plot thickens. Right now, there are ample reasons to be bearish on both oil and gas. Oil prices could remain weak, given a potential global recession. While natural gas prices could remain low for the majority of the winter season.
So, there are clearly risks afoot. And investors need to be aware of this.
However, I firmly believe that the medium to long-term investment case is still intact. Why?
Because this ''so-called'' global recession has been the best-telegraphed recession. Everyone knows about its prospects. And I believe that this insight has been more than factored into WTI prices already.
And yet, despite ''this looming'' recession, WTI prices are remaining high. And that is contrary to what we would have expected to see. And the reason why WTI prices remain stable is that there's simply not that much oil supply in the market.
The oil market remains tight.
Hence, with this context in mind, let's now turn our focus to COP's capital allocation policy.
Capital Allocation Strategy
As I stated just over a month ago, COP will probably have returned $15 billion to shareholders in 2022.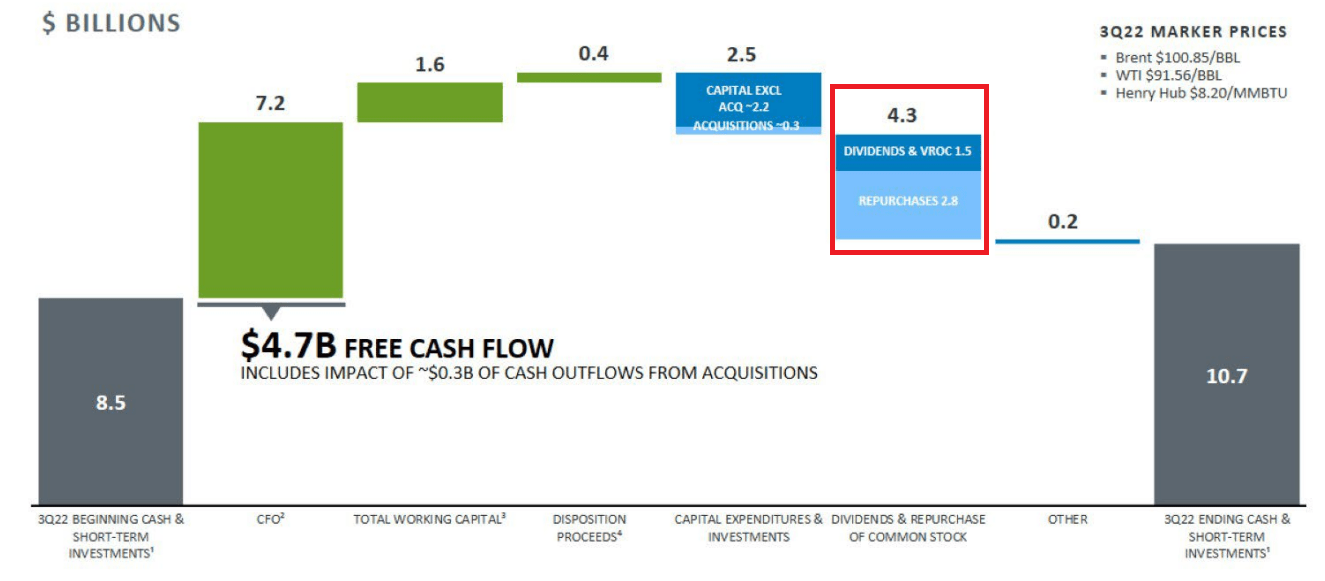 So the question facing investors is can we hope for 2023 to return similar levels to shareholders?
On the one hand, COP has approximately $6 billion in net debt. On the other hand, COP is unlikely to seek to operate debt free. So even if COP was to shore up some of its cash on its balance sheet, the bulk of its cash flows will most likely return to shareholders.
Indeed, COP is generating enough free cash flows that if COP wished at some point in the two quarters, COP could transform its balance sheet into a net cash position. So, that's clearly a positive. Or put more simply, there's some debt holdings with the company, but it's not that much.
Furthermore, back in Q3 2022, COP increased its share repurchase program by $20 billion. Thus, even though COP has been in the market repurchasing shares since 2016, COP has failed to fully commit to returning a concrete amount of cash flow to investors.
On yet the other hand, COP has abundantly clear that its imperative is to return cash flows based on cash flows from operations, rather than free cash flows. In other words, COP is putting shareholders first, before its own growth capex requirements.
COP Stock Valuation -- ~12x Free Cash Flow
I have already touched on this several times throughout this note. Presently, the overall investment community is not expecting COP's free cash flows in 2023 to be as strong as in 2022.
So, this leads us to the main question, how low could COP's free cash flow be in 2023?
For my part, I estimate that if WTI averages $74 in 2023, COP will make approximately $11 billion of free cash flow.
Now, as you can see in the graphic above, there's a very wide gap between my estimate of $11 billion of free cash flow, and what analysts believe COP could reach.
Thus, I've opted to meet analysts halfway with COP possibly reporting $13 billion of free cash flow in 2023. That's a drop of just over 30% from 2022.
The Bottom Line
The inevitable never happens. It is the unexpected always. (John Maynard Keynes)
The above quote is a reminder that this highly anticipated recession has, in my opinion, already been factored into oil prices.
Thus, even if in the very near-term COP's free cash flow prospects are not that strong, I believe that the remainder of 2023 could positively impress investors.
And then, on top of that, I suspect that even if COP doesn't quite reach the same levels of capital returns as in 2022, it could still return more than $12 billion of free cash flow to shareholders this year. Or essentially all its free cash flow back to shareholders via dividends and buybacks.
On balance, I'm confident you'll agree, there's a lot to be bullish on COP.