Arbor Realty: This 11% Yielder Keeps Delivering
Summary
Arbor Realty is outperforming most mortgage REITs in this environment.
Book value keeps growing, profits are strong, and the dividend is well-covered.
A high yield and a below-average valuation make ABR look attractive.
Looking for a helping hand in the market? Members of Cash Flow Club get exclusive ideas and guidance to navigate any climate. Learn More »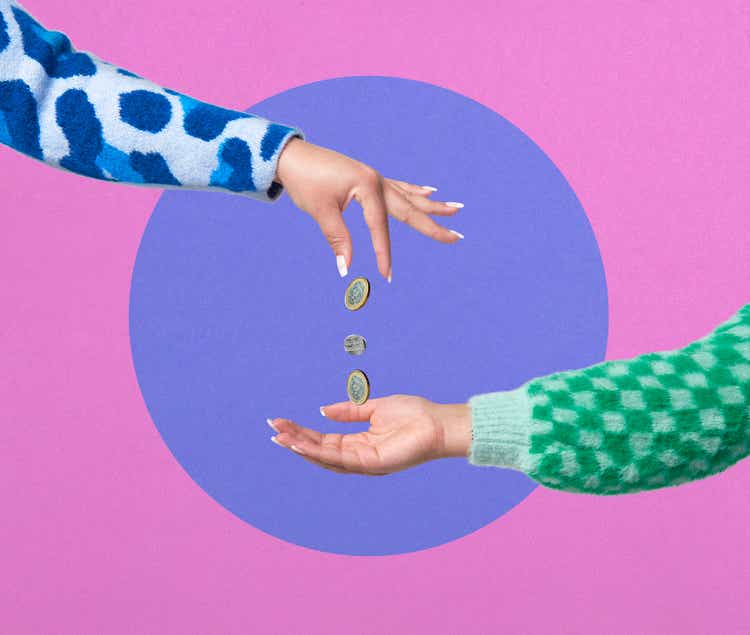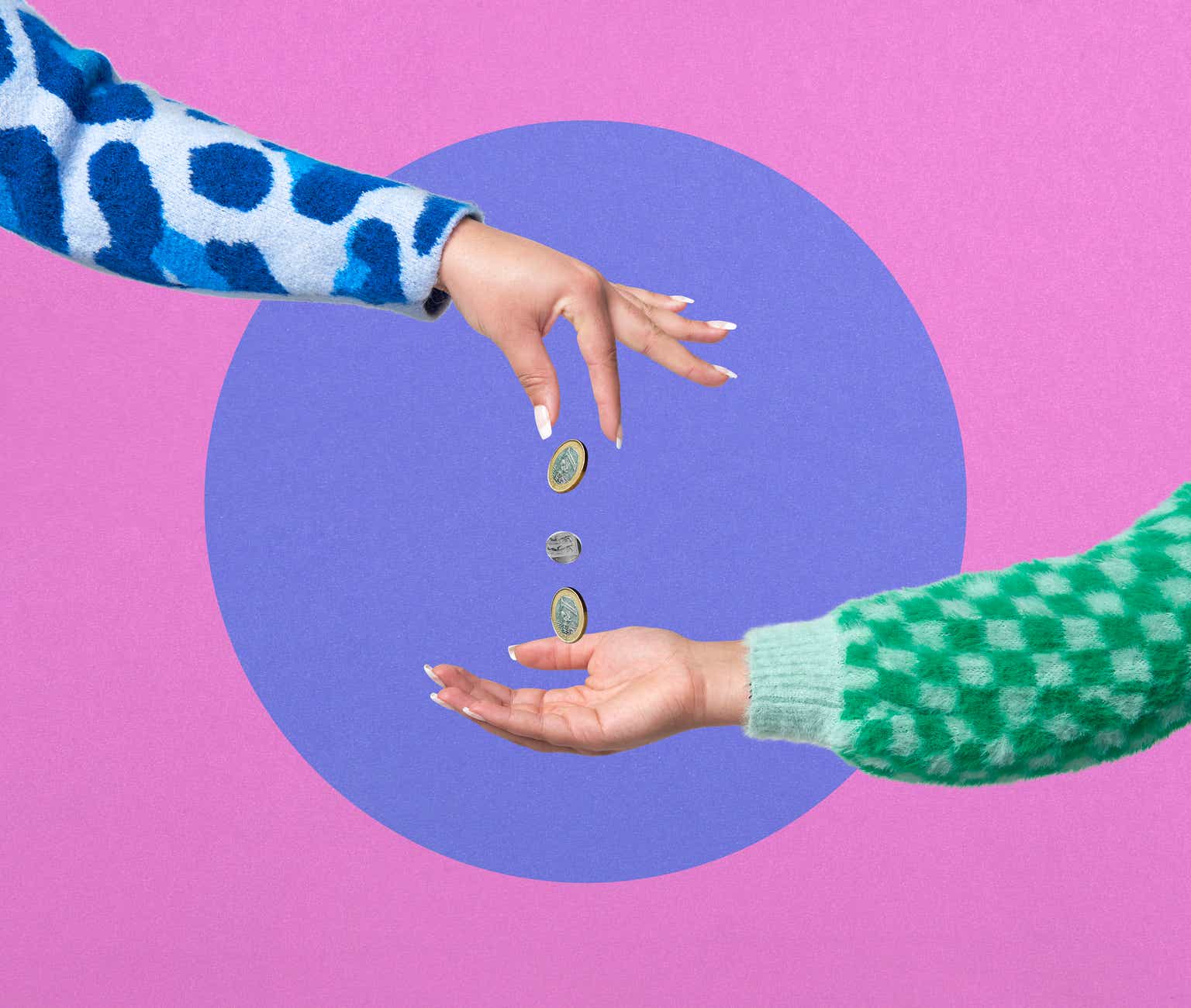 Article Thesis
Arbor Realty Trust (NYSE:ABR) is a high-quality mortgage REIT that continues to generate solid results and that keeps its dividend growth trajectory in place. With a dividend yield of more than 11%, Arbor Realty is a very high-yielding choice for income investors that looks attractively priced today.
Arbor Realty Trust: Not Your Average mREIT
Mortgage REITs have always been income vehicles, as there usually wasn't a lot of share price appreciation, and since most mREITs offer hefty dividend yields. Still, there are major differences between individual mortgage REITs, and Arbor Realty Trust stands out among its peers due to its compelling underlying performance.
In the current environment of rising interest rates, the value of fixed-income investments such as mortgage-backed securities and bonds declines, all else equal. This is why many mortgage REITs have seen their book value fall off a cliff in the recent past. Take a look at this book value per share chart for Arbor Realty Trust, Annaly Capital Management, Inc. (NLY), and AGNC Investment Corp. (AGNC), for example: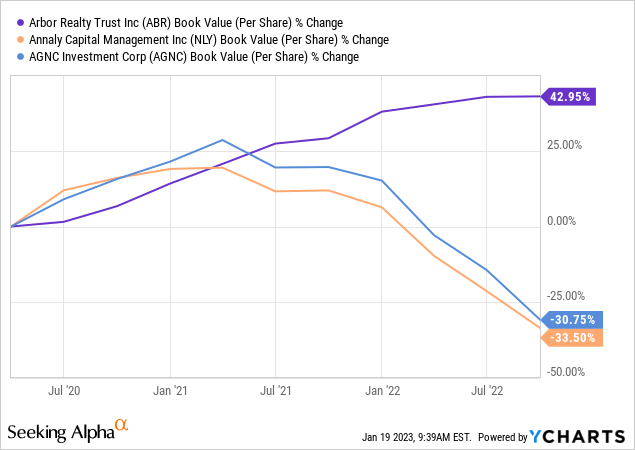 Over the last three years, book value per share dropped by more than 30% for NLY and AGNC. Arbor Realty Trust, meanwhile, saw its book value per share rise by more than 40% over the same time -- which is very impressive in absolute terms, and especially on a relative basis when we compare this performance to that of its peers. Keep in mind that investors have received hefty dividend payments on top of this compelling book value growth, which makes for a highly desirable economic return. Even over the last year, when book value per share dropped by more than 25% for NLY and AGNC, Arbor Realty Trust managed to grow its book value per share slightly, by 2%. Clearly, Arbor Realty must be doing something right.
Arbor Realty Trust's strategy is relatively unique. The company owns several income streams, which insulates it versus adverse interest rate movements. Bridge loans make up a major portion of ABR's portfolio, which is a lower-risk asset class in this environment -- since these are shorter-term loans, their value doesn't decline as much as that of a mortgage when interest rates increase. This is one reason for Arbor Realty's hefty book value outperformance versus agency mortgage REITs such as AGNC, which experience a harder book value hit from rising interest rates due to the long-duration nature of the fixed-income assets in AGNC's portfolio.
Arbor Realty also owns a servicing portfolio which is doing well in this environment. When interest rates rise, fewer consumers refinance their mortgages. This means that existing mortgages will remain in place for a longer period of time, which increases the value of Arbor Realty's servicing portfolio, all else equal. The same holds true for another outperforming mortgage REIT, Rithm Capital (RITM), which also benefits from less refinancing activity thanks to its MSR portfolio.
The company is also well-positioned for the current environment due to another reason, as its portfolio benefits from rising interest rates due to an attractive combination of fixed interest rates on ABR's borrowings while its loans are mostly floating-rate in nature: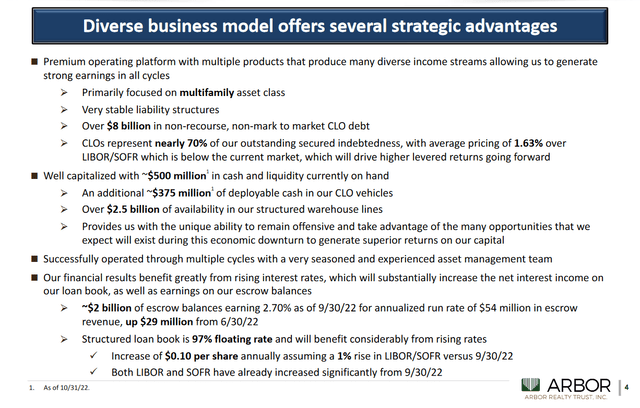 Arbor Realty's management has proven to be smart when it comes to locking in interest rates at attractive levels. The company's collateralized loan obligations, representing around two-thirds of its indebtedness, have below-market interest rates. At the same time, Arbor Realty's portfolio of floating-rate loans benefits from rising interest rates, thus ABR is able to expand its net interest margin, or its interest spread, during these times.
Thanks to these measures, Arbor Realty has been able to grow its profitability meaningfully in the recent past. During the most recent quarter, Arbor Realty saw its distributable earnings rise to $0.56 per share, for an annualized run rate of more than $2.20. That is highly attractive versus the price Arbor Realty trades at today ($14.10), and it also bodes well for future dividend growth, as the current dividend of $0.40 per share per quarter is easily covered by ABR's current profits.
Compelling Dividends And A Very Undemanding Valuation
Based on the current dividend level of $0.40 per share per quarter, Arbor Realty is paying out $1.60 per year. With shares trading for slightly more than $14 today, that translates into a dividend yield of 11.3%. With a dividend yield this high, no earnings growth, dividend growth, or share price appreciation is needed, as long as the company is able to maintain the dividend in the long run. That is not guaranteed, of course -- it never is. But due to Arbor Realty's resilience in the current rising-rate environment, which poses an issue for many other mortgage REITs, and due to ABR's performance in past crises, I believe that there is a good chance that the dividend will be maintained or grown for the foreseeable future.
During the initial phase of the pandemic, when some other mortgage REITs ran into problems due to being overleveraged and receiving margin calls, Arbor Realty also remained profitable and continued to increase its dividend. In fact, it has upped the payout for 10 years in a row and even moved towards quarterly dividend increases for the last 10 quarters. That makes for a highly compelling dividend growth track record relative to the dividend performance of many other mortgage REITs. Investors thus can feel confident that a dividend cut is unlikely in the foreseeable future, I believe, although it obviously can't be ruled out for a company offering a dividend yield this high.
Arbor Realty's dividend coverage based on its most recent quarterly results is pretty strong, at 1.4. For the current year, analysts predict an earnings per share decline of 7%, but that would still not threaten the dividend, as there would still be a considerable excess profit left over after paying the dividend at the current level.
Some investors like to purchase investments based on their income yields, but other valuation metrics should be considered as well. For mortgage REITs, book value is the best choice, I believe: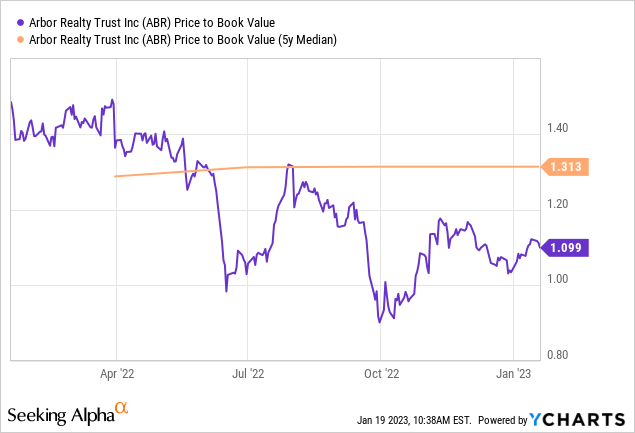 Today, Arbor Realty Trust trades for 1.1x book value. A premium to book value is justified, I believe, as Arbor Realty has managed to grow its book value at a highly compelling rate and since it generates an above-average return on equity -- its ROE came in at 17.7% over the first nine months of 2022 (Q4 results have not been announced so far). In fact, a 1.1x book value multiple is historically cheap, as the company traded at a 1.3x book value multiple, on average, over the last five years. One could thus argue for a ~20% upside potential for Arbor Realty's shares based on a historically normal valuation. In combination with a high dividend yield and a compelling underlying performance, this makes Arbor Realty Trust look attractive, I believe.
Takeaway
Arbor Realty's management has positioned the company well for the current environment. Floating interest rates on the money it lends allow it to capture rising interest income, and at the same time, funding costs have mostly been locked in at attractive rates.
Book value keeps growing in this environment where many other mortgage REITs struggle, and Arbor Realty's dividend is well-covered. With shares trading at a historically inexpensive valuation while offering a dividend yield of more than 11%, we deem Arbor Realty Trust an attractive investment at current prices.
Is This an Income Stream Which Induces Fear?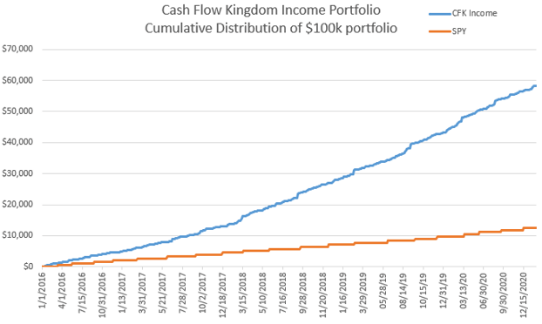 The primary goal of the Cash Flow Kingdom Income Portfolio is to produce an overall yield in the 7% - 10% range. We accomplish this by combining several different income streams to form an attractive, steady portfolio payout. The portfolio's price can fluctuate, but the income stream remains consistent. Start your free two-week trial today!
This article was written by
The Investment Community where your "Cash Flow is King"
According to Tipranks, Jonathan is among the top 0.5% of bloggers (as of January 10, 2022: https://www.tipranks.com/bloggers/jonathan-weber).
If you want to reach out, you can send a direct message here on Seeking Alpha, or an email to jonathandavidweber@gmail.com.

Disclosure:
I work together with Darren McCammon on his Marketplace Service Cash Flow Club.

Analyst's Disclosure: I/we have a beneficial long position in the shares of RITM, ABR either through stock ownership, options, or other derivatives. I wrote this article myself, and it expresses my own opinions. I am not receiving compensation for it (other than from Seeking Alpha). I have no business relationship with any company whose stock is mentioned in this article.
Seeking Alpha's Disclosure: Past performance is no guarantee of future results. No recommendation or advice is being given as to whether any investment is suitable for a particular investor. Any views or opinions expressed above may not reflect those of Seeking Alpha as a whole. Seeking Alpha is not a licensed securities dealer, broker or US investment adviser or investment bank. Our analysts are third party authors that include both professional investors and individual investors who may not be licensed or certified by any institute or regulatory body.