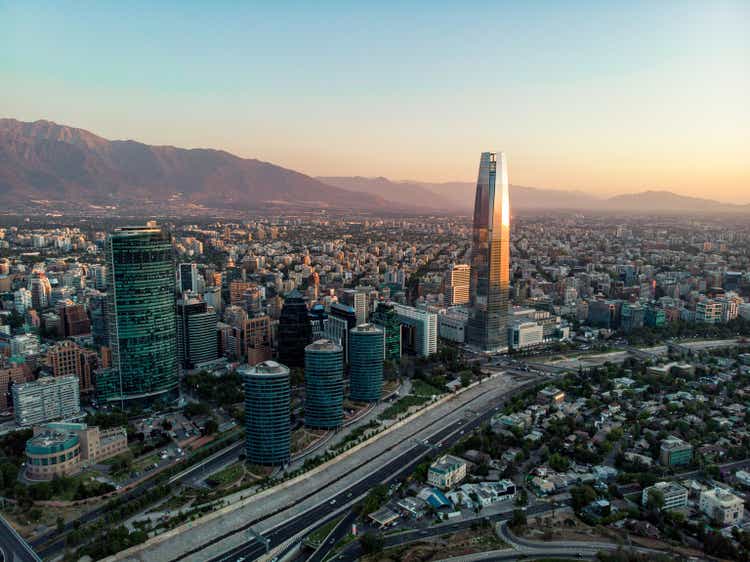 A recent piece of news led me to look at Chilean stocks and especially banks. According to Bloomberg, investors have pulled out $50 billion out of Chile due to the political turmoil. The country is facing socialist tendencies led by the president Gabriel Boric. A crisis is often an opportunity for an investor or speculator who is willing to be a contrarian. Not all crises are opportunities. There's always a risk things get worse and remain bad for a long time.
Here, we look at the Chilean bank, Itau Corpbanca (NYSE:ITCB). The bank has been going through a turnaround for the past couple of years and the results are starting to show up - waiting to be visible on the stock chart.
I'm not an expert on the Chilean economy or its banking industry, so here the investment case relies on three simple tenets: improved profitability of the bank should re-rate the stock to its historical P/B level, a well-covered dividend provides some protection against possible currency depreciation, and the stock has been interestingly consolidating for 1.5 years setting up to potentially break out in the spirit of stage analysis.
Company overview and the Chilean economy in a nutshell
The roots of Itau Corpbanca date back to 1871 but the modern bank is a result of a merger between Banco Itau Chile and Corpbanca in 2016. The main markets for Itau are Chile and Colombia. 84% of the assets and 82% of the loans are in Chile. Itau has 7,700 employees and 255 branches, down from 398 when the two banks merged. Currently it's the fourth largest bank in Chile.
Today the bank has a majority owner, Itau Unibanco Holding (ITUB), a major Brazilian bank, which owns 56% of Itau Corpbanca. In October 2021 there was a capital injection of 830 billion Chilean pesos by Itau Unibanco to align the bank with Basel III standards, which increased its ownership to the current level. Itau Corpbanca represents 17% of Itau Unibanco's loan portfolio.
Both S&P Global and Moody's expect Itau Corpbanca to improve its profitability due to three drivers. For some time the bank has focused more on retail banking and reduced exposure to riskier corporate loans. The bank has also placed more emphasis on risk management as the NPL ratio was reduced from 2.8% to 2%. Together with improved efficiency, this has resulted in upward swings in ROA and ROE, as presented in the next section.
The credit rating agencies also state that in a case of turmoil, the (credit) risks of the bank are seen lower due to the ownership of Itau Unibanco and Itau Corpbanca's importance to the financial system of Chile. Both agencies did improve their ratings in 2022. Moody's said the following in its report.
The upgrade of Itaú Chile's BCA to baa2 is driven by gradual and sustainable improvements in asset quality, profitability, and capital indicators, primarily over the past two years, benefited by the reinforcement of risk management practices and the repositioning into the retail banking sector in Chile. The BCA upgrade also incorporates Moody's expectation that future risks will be more contained in the coming quarters due to rigid risk underwriting criteria and conservative provisioning policies established by its Brazilian parent Itau Unibanco Holding S.A. (Itaú Unibanco, Ba3 stable). The majority control by Itaú Unibanco will ensure stability in the bank's capitalization, which will also be supported by increased recurring earnings generation as the bank continues to grow into higher-margined retail lending and fee-based activities in Chile.
Chilean economy
One of Itau Corpbanca's competitors, Banco de Chile, gave an overview of the Chilean economy in its latest investor presentation. Although there's political turmoil, one could easily present a case where the Chilean economy does well in the coming few years. Chile could benefit from the increasing demand and price of copper, increasing price of foodstuff, and the reopening of China.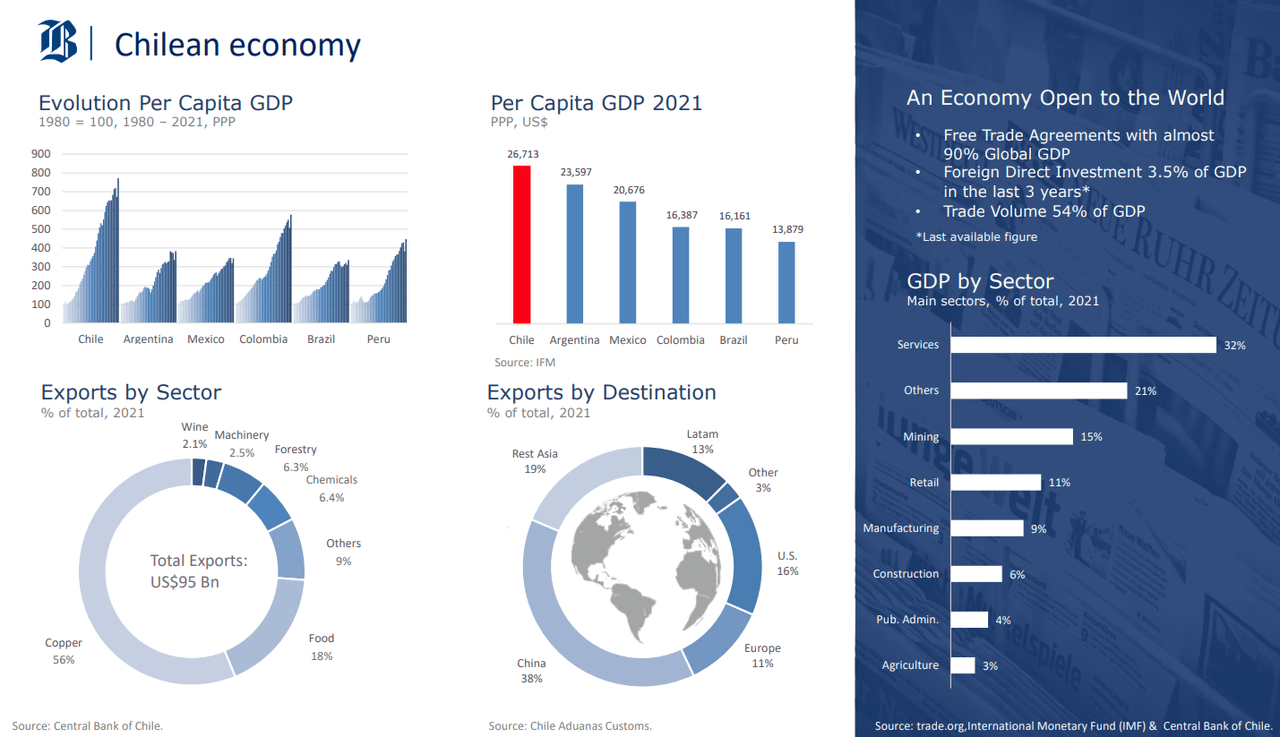 Like anywhere else in the world, inflation has been raging high in Chile. While high inflation could boost the net interest income of the bank, it can also increase credit defaults and other costs. According to the above-mentioned Bloomberg article, the Chilean central bank lowered its GDP growth forecast but increased its forecast of interest rates. Here, we simply assume that these two effects factor each other out and the internal performance of Itau Corpbanca helps to boost its profits.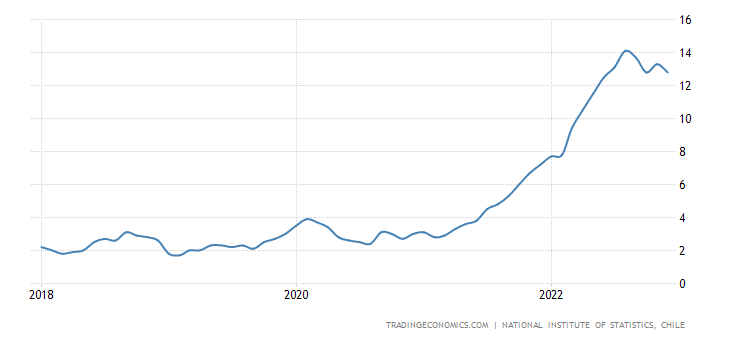 Profits could be on the path to normalize
Itau Corpbanca trades at a significant discount on a P/B multiple in comparison with its peers Banco de Chile (BCH) and Banco Santander-Chile (BSAC). This can be explained by the lower ROE (about half of peers) for Itau. Overall, the peers have higher quality operations by most of the traditional measures for banks, and this is reflected in their higher multiples.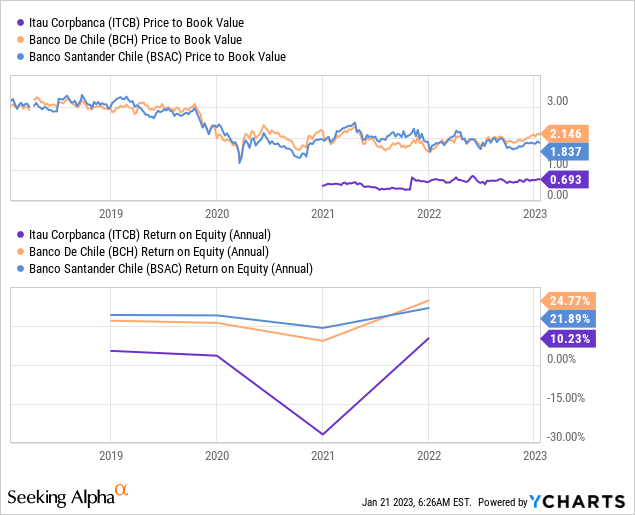 During 2013-2015, Itau Corpbanca achieved ROEs between 13% and 15%. From 2016 to 2020, the performance was poor but now for the past two years the ROE and also ROA has been increasing. According to Finbox, the bank has already reached a ROE of 13%. Depending on a data provider, the stock has been trading at a P/B multiple of 0.8-0.9 when the bank has achieved double-digit returns on equity. Currently, the P/B stands close to 0.6, according to Seeking Alpha and other sources. If the stock would re-rate to 0.8, the setup would represent an upside of 33%.
CEO Gabriel Moura said during the Q3 earnings call:
It's just because you asked a return on average equity and return on tangible equity. We always in the bank, as I mentioned, we discussed return on tangible equity because of the goodwill that we have in order to compare it to the other banks. As this goodwill was a mark-to-market of the net asset value of Corpbanca when we acquired the bank. So it's not a cash base, it's goodwill but a mark-to-market. In fact, that's why we are always discussing return on tangible equity. We do not have short-term guidance for returns. As we mentioned, we do see returns in Colombia achieving 12% in 2024. And we have a guidance of Chile for around 14% on medium term.

We think that on a more normalized level of return that we see for our operation in Chile is to have 14%, 15% in return. On the last 7 trimesters quarters, we were higher -- significantly higher than that. I think that we are going to continue to see returns higher than the target that we have, but we are going to converge in the near future to something around 14%.
Technical setup looks interesting
Since March 2020, Itau has been trading in a range between $2.6 and $6.2 and since July 2021 in a range between $2.6 and $4. The stock has experienced a strong momentum since October 2022 and is on the way to cross a couple of resistance levels if the momentum continues. If the company continues to register a modest improvement in its profitability we could see a significant move higher to catch up with the multiples.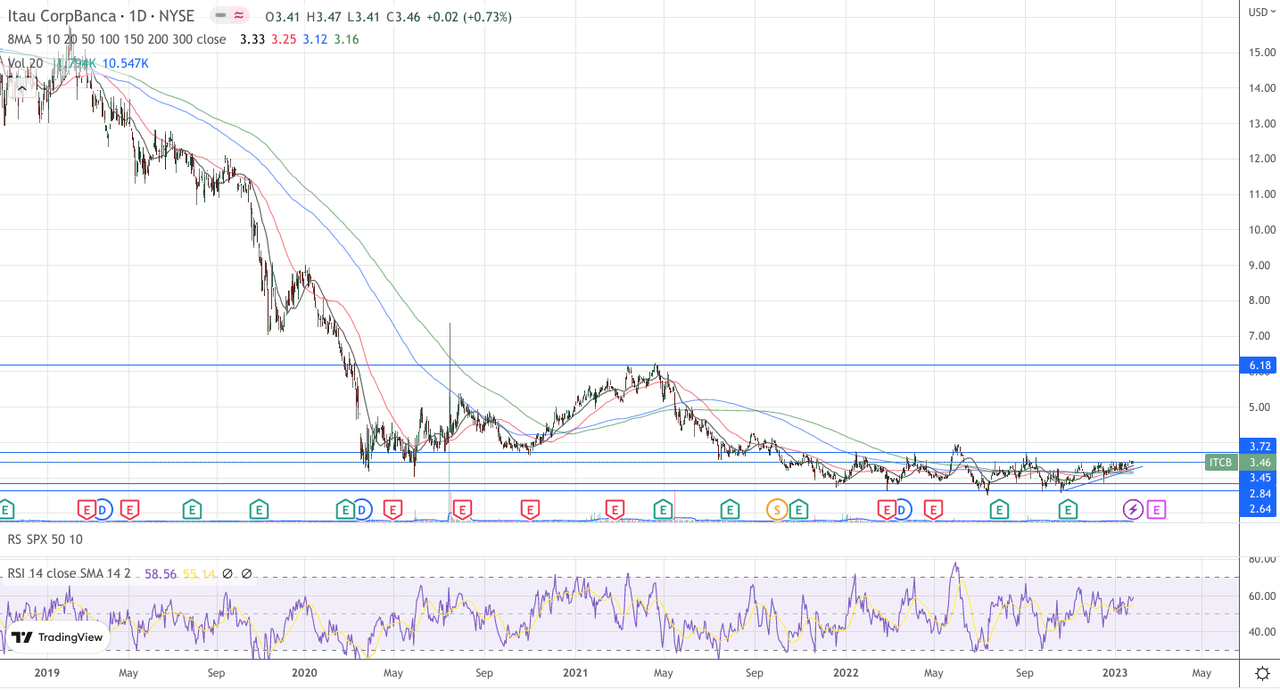 The dividend could be much bigger
It's mandatory for Chilean companies to distribute 30% of their profits as dividends. Itau Corpbanca and the two other Chilean banks are about to pay their annual dividend in March or April. Itau Corpbanca's dividend is also governed by the shareholder agreement. It states that the company pays 100% of net income as dividend if the minimum capital requirements are fulfilled.
While it would be silly to expect the company to pay a large dividend soon after injecting capital, this is a comforting detail if an investor would consider holding the stock for the long term. For the Brazilian Itau Unibanco, the dividend is one of the only ways to derive profits out of the business.
The dividend history of the bank is lumpy. Last year the company paid a dividend of $0.11 per share which would translate to a yield of 3.1% at today's share price. However, during the years of higher returns, 2013-2015, the company paid an average annual dividend of $0.73 per share, which would be a dividend yield of approximately 20% at today's share price.
Please note that according to the 20-F of the company, ADS holders will be subject to 35% Chilean withholding tax.
Conclusion
The investment case is not the easiest one to formulate or comprehend, therefore I advise a modest position sizing. Also, many other opportunities in Latin American banking exist. Nevertheless, the thesis combines three aforementioned elements: the dividend works as a reliever of risk factors and a major contributor to returns; the company is on the path of improved performance and returns, which could work as a catalyst to propel the share higher; a significant move higher from its stage one bottom formation in order to catch up with its historical multiples.