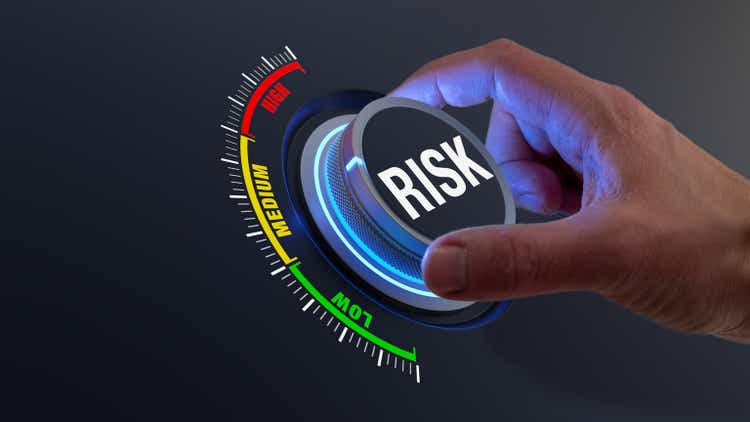 Wayfair (NYSE:W) stock has seen quite a bit of volatility recently. Despite being up over 70% in the last month, shares are still down 60% from this time a year ago. The company's low coupon debt has also been on a wild ride, with the 2025 maturity trading at 11% yield (it was 15% last month). Despite the optimism in Wayfair's turnaround, the company's financial data paints a stark challenge ahead.
Wayfair's income statement shows a steep drop in results for the first nine months of 2022 versus the same period a year ago. Sales declined by $1.3 billion. Since cost of goods did not drop commensurate with sales, the company's gross profit dropped by nearly $500 million. To make matters worse, operating expenses jumped by more than $650 million, creating a year to date loss of over $1 billion in 2022.
Wayfair's balance sheet shows exactly where the $1 billion loss hit, cash. The company's cash and short-term investments dropped by more than $1 billion in the first nine months of 2022, leaving less than $1.3 billion remaining. At this rate, Wayfair will have burned through its cash by the end of 2023. The only other major outlier is long term debt, which increased by $80 million during the year. Wayfair's shareholder equity is negative by more than $2 billion, which should give debtholders pause when consider what type of recovery they may have in a restructuring situation.
Wayfair's cash flow statement is as equally depressing as the income statement. The more than $1 billion decline in net income bled straight down to the differential in operating cash flow between year to date 2022 and 2021. Combined with the purchase of property and equipment, Wayfair's free cash flow is greater than negative $900 million. Wayfair issued convertible notes to cover extinguishing other convertible debt, borrowing slightly more.
Most of Wayfair's notes are convertible, where the holder has the option to convert their bond into shares. This can be triggered if the share price approaches or exceeds the conversion rate. It's important to note that holders of the 2022 to 2025 notes are nowhere near their conversion price. The drop off from 2025 to 2026 likely explains the large difference in yield between the two bonds. Wayfair shareholders should take note of the 2027 notes conversion rate, as that may become a wet blanket to future share price appreciation.
While the 2027 note issuance helped payoff some of the 2024 and 2025 notes, Wayfair still has a $1.2 billion debt wall facing it in 2025. Due to the depressed share price, the company may be forced to seek traditional financing routes, including fixed rate coupons, which would undoubtedly lead to higher interest expenses for the organization.
One thing that Wayfair has going for it is an untapped revolving line of credit. The credit facility matures in 2026 and can be drawn up to $600 million. The existence of the revolving line of credit increases Wayfair's liquidity to just under $1.9 billion. Unfortunately, the revolving line of credit also comes with stricter debt covenants that limit Wayfair's ability to incur other indebtedness or prepay other indebtedness. These covenants subordinate Wayfair bondholders and could affect the refinancing of the company's 2025 notes should it not have the liquidity to cover them.
While recent Wayfair news has led investors to be optimistic, I believe the additional operating expenses on top of the company's sales decline is going to force it to need to grow sales beyond 2021 just to reach cash flow breakeven. The idea of sales increasing by $1.5 billion in the first nine months of 2023 (or any 9 month period) in the current economic environment seems too much of a stretch for me.