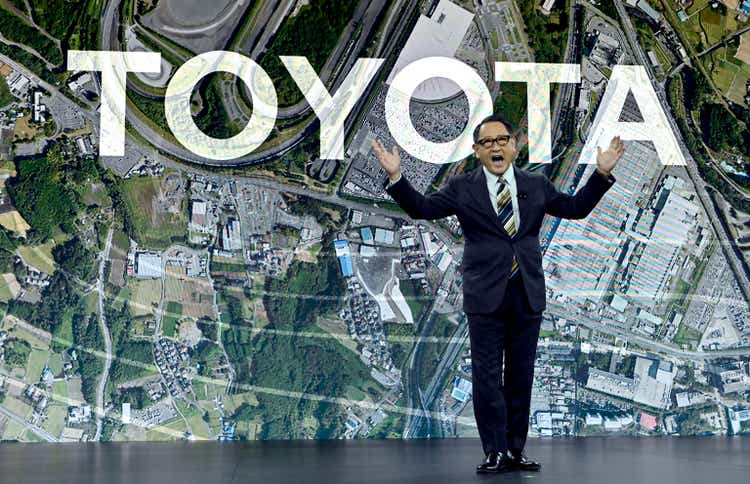 Akio Toyoda, grandson of the founder of Toyota Motor Corp. (NYSE:TM), took the helm as CEO in early 2009 in the middle of a global crisis regarding potential safety flaws in Toyota vehicles that could lead to unintended acceleration. He testified before the U.S. Congress and proved himself capable under the intense glare of public, regulatory and market scrutiny.
Toyoda, 66, and Toyota again are facing disapproval from the media and environmental advocates for the company's de-carbonization strategy, which involves a multifaceted approach that includes the introduction of battery-electric models, though at a slower rate than competitors like General Motors Co. (GM), Ford Motor Co. (F) and Volkswagen AG (OTCPK:VWAGY).
The current chairman, Takeshi Uchiyamada, is 76 and will retire. Although some security analysts and media expressed surprise, the latest top-management succession is in line with Toyota tradition and the ages of the executives whose jobs are changing.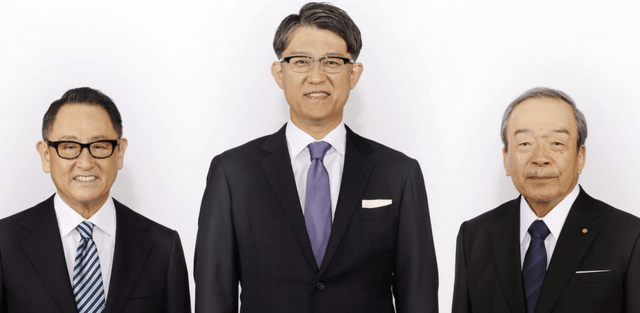 Toyoda has pushed back against criticism of its de-carbonization strategy, explaining that pursuing the goal of carbon reduction requires more than just building and selling the most BEV models. Toyota's pioneering development of gas-electric hybrids and plug-in hybrids to increase mileage and thereby reduce CO2, the current CEO argues, is more practical in the short term. Longer term, the development of longer-range batteries, price reductions, potential new technologies such as hydrogen fuel cells and solid-state batteries and the build-out of a charging infrastructure could improve consumer acceptance and thereby justify speedier introduction of BEV models.
Another obstacle in the way of rapid production and mainstream adoption of BEVs is the limited resources available globally for battery production. This point was illustrated this week when General Motors Co. disclosed that it's investing up to $650 million in a lithium mining venture – a move that hardly was contemplated a few years back when GM first began discussing a wholesale switch to BEVs.
A "silent majority" in the automotive industry agrees with Toyoda's analysis, he quips, borrowing a phrase used during the era of Richard Nixon's presidency. Executives from rival automakers and suppliers are silent because they don't wish to contradict regulators, policymakers and advocates and risk invoking their ire. Last year, Toyota sold about 25,000 BEVs, compared to Tesla's sales of about 1 million battery-powered vehicles.
In the U.S., the bZ4X has sold in small numbers. A Lexus version, similar to the bZ4X, will be introduced at the end of February. Both are manufactured on an architecture derived from the automaker's TNGA platform primarily used for Prius, RAV4 and similar vehicles. A new architecture specifically designed and dedicated to underpin future BEV models is in development - this new architecture will facilitate optimization of space, improve range and permit the design of models more competitive with Tesla (TSLA) and others.
Sato, 53 – an engineer and Toyoda protégé – has been chief branding officer and responsible for Toyota's Lexus luxury marquee. With a ready smile, he trends more western, hip and urbane in his dress and manner than many Japanese business executives. He may function as a more effective and persuasive spokesperson for Toyota's de-carbonization strategy than his predecessor.
Unlikely, though, that Sato's promotion marks a break with Toyota's strategy. The automaker will continue to invest, evolve and manufacture non-BEV models until mainstream consumers – particularly in the U.S., Toyota's most important and profitable market – begin to purchase BEVs in large numbers.
The automaker isn't backing down on its contention that because of the scarcity of minerals used in batteries, carbon reduction is optimized by spreading those resources among a larger number of smaller batteries – instead of concentrating the minerals in extremely large BEV batteries that will be built in small number.
Gil Pratt, Toyota's MIT-trained chief scientist and CEO of Toyota Research Institute, spelled out the details of Toyota's argument at the recent Davos confab. He repeated them this week in Tokyo at a journalist roundtable.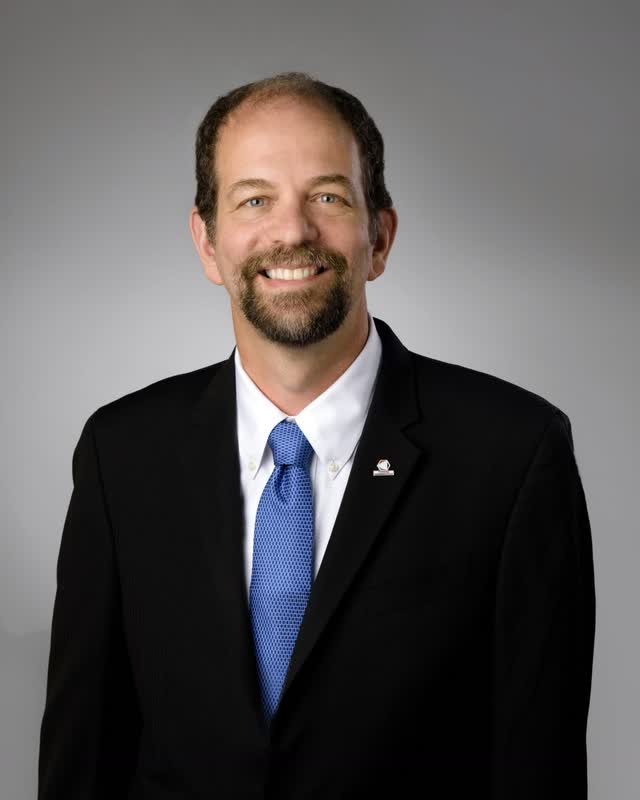 Research under Pratt's guidance suggests that shortages of lithium and other critical minerals such as cobalt, manganese and nickel will push battery prices higher and constrict production. Pratt explained that using limited supplies of lithium for small batteries in gas-electric hybrids will reduce CO2 significantly more than using the supply to build a limited number of BEVs.
Pratt also predicted that lithium shortages on top of the limited charging infrastructure will frustrate to the BEV sales projections of many startups and global automakers – which in any event are hedged against "conditions permissible."
"There is a crunch that's going to come," he told the Automotive News, a trade publication. "Time is on our side. These shortages — not only of battery materials, but of charging infrastructure — will make it abundantly clear that one size does not fit all, and that the best answer is actually a mix of different vehicle types."
Pratt said the industry has to engage in "mature" discussion regarding carbon reduction as opposed to "a kind of dream discussion." Toyota relies on forecasts showing lithium availability constrained as far into the future as 2040. While new battery factories can be opened in as little as two to three years, a new lithium mine can take up to 16 years until production ready.
Pratt noted that incredible amount of lithium isn't being optimized since it's used in vehicles like his wife's Tesla Model X, which is driven about 30 miles a day – meaning that 90% of the lithium in the battery is dead weight, he told Automotive News.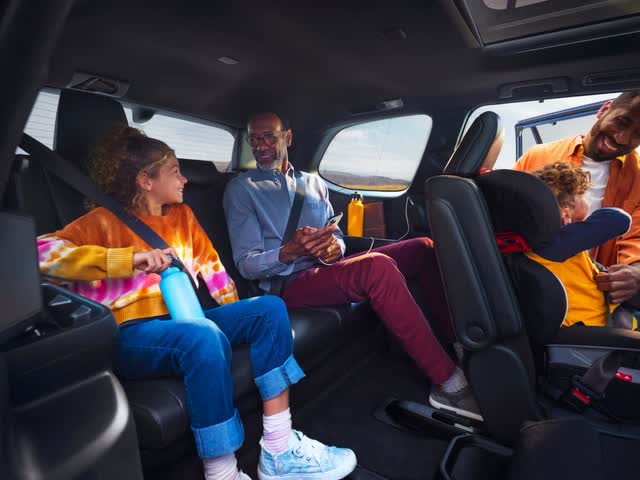 Toyota is regarded as one of the most conservative, if not the most conservative, of the major global automakers, in part for its reputation for studying new designs and initiatives to the "nth degree." I'm persuaded that the Japanese automaker has chosen the most risk-free path toward de-carbonization, which won't make environmental activists happy but will return long-term benefits to shareholders.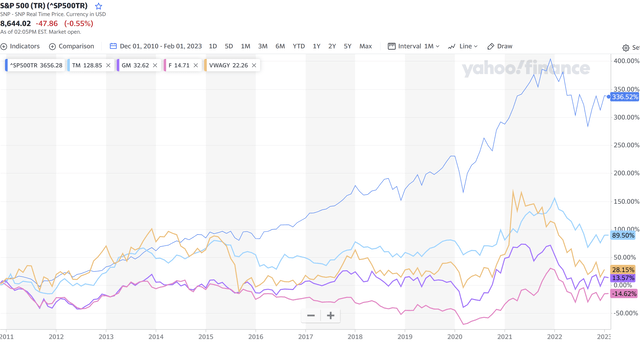 No one should conclude that the latest management change, promoting Sato to CEO, was undertaken without an abundance of thought, study and consideration.
The company's ADRs are still a BUY, in my opinion.