Just by looking at the chart of First Solar (NASDAQ:FSLR) would make any investor cringe. The stock is down 82% since last year and it continues to drop even when the S&P 500 (SPY) has seen an amazing uptrend.
(Click to enlarge)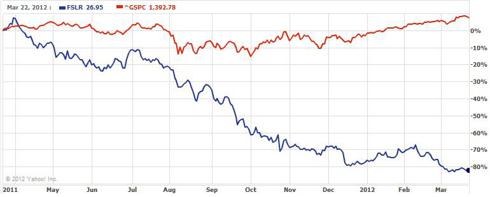 The company has seen sales fall dramatically. The company has cut guidance and expects a loss on GAAP basis. First Solar is in a tough situation as it still lacks a CEO. This comes after former CEO Rob Gillette abruptly left the company. The search for a CEO is still on, but First Solar needs some proper restructuring in its management team.
First Solar just announced that it is in active discussions to add several more board members. I see this as awful strategy and rather would like to see a replacement of older board members that have not contributed much.
While there are some current board members that are good, there are some that should be replaced. Adding more board members will create more red tape not only for shareholders, but also for the implementation of new strategies. It's like Congress adding more members, the end result will not be any good.
I will be disappointed if First Solar ends up adding more board members. The fact that First Solar's management is considering this shows it has no sense of direction on where to take the company. While First Solar shares have been sinking for awhile, it doesn't mean they have bottomed. This news shows that the company's operations could continue to deteriorate.
Disclosure: I have no positions in any stocks mentioned, and no plans to initiate any positions within the next 72 hours.