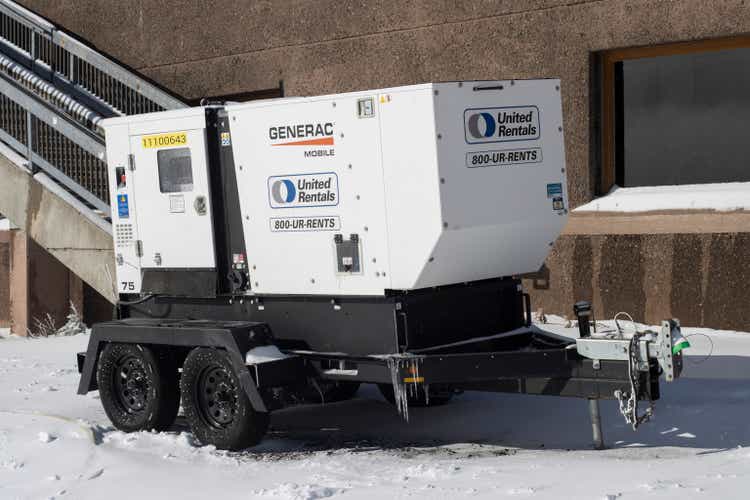 Generac Holdings Inc. (NYSE:GNRC) stock still managed to outperform the S&P 500 (SPX) (SPY) since its December lows, despite the expected pullback this week.
Accordingly, GNRC has recovered nearly 55% from its December bottom through this week's highs, even though it remains more than 75% below its November 2021 highs.
However, we hope GNRC's rise from its ashes demonstrated why the reward/risk was highly attractive at those levels, as we urged investors to add exposure in late November.
Although Guggenheim updated in a recent note seeing a more well-balanced level after its recent recovery, we assessed that GNRC's recovery is likely far from over, given the extent of its beating.
The company has likely benefited from the recent decline in the 30Y mortgage rates, which peaked at 7.08% in November 2022. The trend is also in line with the recent pullback in the 2Y and 10Y treasury yields, as investors bet on an earlier-than-expected Fed pivot by the end of 2023.
Yesterday's (February 3) jobs data for January likely spooked late SPX buyers this week and forced investors to reconsider whether Powell & his FOMC colleagues would pivot earlier.
Despite that, the fall in mortgage rates has also encouraged homebuyers to return to the market, potentially marking a bottom in the housing market.
Given the malaise suffered by GNRC investors over the past year as the Fed went on a historic hiking rampage, investors who bought its December lows likely anticipated that the worst is over.
The revised consensus estimates suggest that Generac's top line decline could bottom by H1'23, given more challenging 2022 comps, falling by nearly 17.1% in FQ2'23. However, the company is projected to finish more resiliently in H2, with FY23's projected revenue growth at -6.9%.
As such, investors are urged to pay attention to management's commentary at its upcoming earnings release on February 15 on whether it has resolved its supply chain challenges that impacted its installed capacity.
Also, we believe it's critical to remember that the company remains well-positioned to leverage the secular growth drivers in clean energy as it ramps its product launch cadence.
Keen investors should recall that the company announced it expanded its residential offering by launching its L2 residential EV charging system, ready for purchase by H2'23. The company highlighted that "the demand for electric vehicles has risen significantly in the United States, and Generac is offering a reliable home charger solution."
Therefore, we believe bearish investors could be underestimating the potential of Generac to leverage the underlying growth momentum in EVs, which has seen a resurgence in 2023, as we highlighted in a recent Tesla (TSLA) article.
As such, we believe the company's timely announcement could also have helped lift investors' sentiments lately after a brutal hammering over the past year.
Hence, Generac investors have another secular tailwind undergirding the company's transition from its legacy products. Notably, the EV penetration in the US was still under 6% in 2022 but already crossed above the "critical EV tipping point: 5% of new car sales."
After a sharp recovery from its December lows, a period of consolidation should be expected.
However, GNRC's NTM EBITDA of 12.3x is not aggressive, as it has likely incorporated significant pessimism, as Wall Street analysts revised their estimates further downward from November 2022.
Despite that, GNRC remains in a medium-term downtrend and could take some time to recover its critical 200-week moving average (purple line), given the extent of the destruction.
However, the reward/risk profile is still attractive, suggesting investors should capitalize on any pullback to add more positions.
Rating: Buy (Reiterated).