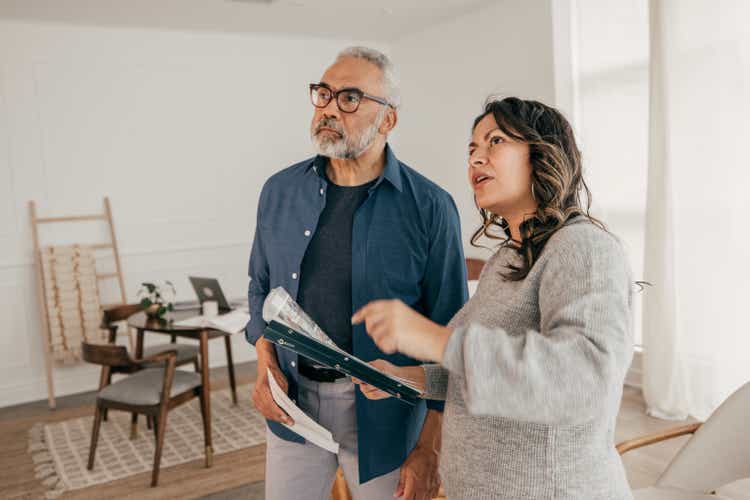 It's been quite a while since I made my first review of United Insurance Holdings Corp. (NASDAQ:UIHC) last September 27, 2022. It was such a big risk when I bought shares at $0.45. It dropped some more, which made me reassess my decision. But not a year later, it has already gained and quadrupled. And despite the substantial increase, it still appears reasonable.
The company still operates in a high-risk environment as insurance exodus persists. We can also see the adverse impact of Hurricane Ian on UIHC's revenues and margins. Despite all these, it stays sustainable while cushioning market blows. After all, cash reserves are still sufficient to cover borrowings and current size. When combined with investments, they comprise 74% of the total assets. They are also more than enough to pay most of their liabilities. As such, its financial positioning remains impeccable and confirms fundamental stability. It may become more enticing if it succeeds at transitioning to commercial lines. So, investors must be patient because UIHC's plans may take time to eventuate.
Likewise, the stock price of UIHC shows sustained uptrend. It may appear high, but price metrics verify its affordability. Also, some factors may improve fundamentals and drive the increase in the long run. Since it's above the $2.05 target price from my previous review, I will update its valuation.
Company Performance
Operating an insurance company in Florida can be enticing due to the high demand. But it poses high risks for insurers since the state is along the Atlantic coastline. It is more exposed to risks associated with hurricanes, cyclones, and tornadoes. That's what United Insurance Holdings Company is experiencing. For years, it has suffered from excessive claims that offset premiums. It is no wonder it is transitioning its business model. In at least a year, it may only handle commercial lines. What's more important is to assess the cost and benefit of this move. But before that, we will check how it fared during the third quarter, the hurricane season.
Its operating revenue amounted to $123.8 million, a 24% year-over-year plunge. It is logical since the company is liquidating personal lines. As such, policies and premiums are lower. Despite this, the value rose by 7% sequentially. We can attribute it to seasonality. Often, the demand for properties is higher during summer. The winter season usually has the lowest demand. So, the company sees more commercial lines policies. It did offset the liquidation of personal lines. But that move can increase UIHC's appeal to businesses. It can also increase client trust due to its sole focus on the segment. More importantly, more natural disasters like hurricanes occur during 3Q. It is no wonder revenues increased by 21% from 1Q to 3Q. Aside from the demand, its pricing strategy played a crucial role. It had to cope with inflation and continued personal lines shrinkage. It proved effective as it matched the increased inflows from commercial lines.
Concerning its main competitors, UIHC holds a considerable portion of the market share. Universal Insurance (UVE) remains a giant with a 40.4% market share. All companies see lower policies in force, driven mainly by inflationary headwinds. UIHC has the highest decrease of 43%. It also has the highest revenue decrease among the group. But again, we must account for personal lines liquidation. Meanwhile, HCI Group (HCI) has the most massive revenue growth. Heritage Insurance (HRTG) is almost unchanged, while FedNat (OTC:FNHCQ) remains hammered.
However, Hurricane Ian led to billions of damages across states. Florida was one of those hard-hit states. It was far costlier than Hurricane Ida in 2021 since the direct impact was in Louisiana. In turn, P&C insurance companies had to repay millions of property owners. And since UIHC has yet to liquidate personal lines fully, it repaid policyholders in two segments. Claims skyrocketed and quickly offset the impact of lower operating expenses. Hence, margins further contracted to -44%. But relative to its peers, UIHC is still doing well, given the market average of -50%. It is quite impressive amidst the contraction of its operating capacity. It demonstrates the relative resilience and efficiency of the company in extreme situations.
This year, I don't expect instantaneous changes in its performance. Revenue may decrease again in the first half due to seasonality and liquidation. Also, there may still be hurricane-related claims in 1Q. But margins may become more decent compared to 3Q 2022 and 4Q 2022. I also expect the continued inflation lull to help its commercial lines.
How United Insurance Holdings Corp. May Fare This Year
The P&C insurance industry is an integral part of climate resilience. We have seen the impact of Hurricane Ida and Hurricane Ian. Thankfully, many people got the financial support they needed. It led to more influx of policyholders as insurance stayed essential. So, insurers and reinsurers must take advantage of the first two quarters of every year. Doing so will help them prepare for higher claims during the hurricane season. It is a must for those in Florida. It is good that UIHC shows a solid capacity to withstand more blows and cover its current size.
Meanwhile, macroeconomic volatility becomes more manageable. The US inflation may be going to a lull as it slows down and stabilizes. It has already dropped by 30%, which may increase purchasing power. With that, I expect interest rates to rise at a slower pace. I am also optimistic about mortgages and property prices. Sales may be cooling down, but it will not likely lead to a massive crash. After all, property inventory shortage remains high. Property builders have not ramped up since the Global Financial Crisis. Prices and rates may change at a more stable rate. Hence, P&C insurance remains a staple as properties stay valuable. And as demand normalizes, it is easier to set and adjust strategic prices. Many estimates show that the market size of $843 billion may increase to about $900 billion.
What makes UIHC secure is its impeccable financial positioning. Note that it is in the process of liquidating personal lines while distributing massive claims. Even so, its liquidity stays in excellent shape. Cash levels are adequate and stable at over $200 million, comprising about 20% of the total assets. Investments are lower due to valuation changes. More importantly, cash alone can cover all borrowings. Borrowings keep decreasing, which can be helpful amidst interest rate hikes. Even better, cash and investments are way higher than insurance liabilities and borrowings. As such, UIHC can cover more claims and personal lines liquidation. It can expand its commercial lines without raising its financial leverage. Although revenues may be lower, decreased claims may help improve its viability. It can also increase its competitive advantage by focusing on a single niche. It can stay afloat should there be more hurricanes, given the climate change. Its impressive and well-maintained fundamental stability can help it cushion more market blows.
Stock Price Assessment
The stock price remains in a solid uptrend. It continues to bounce back from its sharp dip. At $2.42, it has already increased by nearly 300% from the value since my first coverage. If we check its book value, we can see its dramatic decrease since 2019. Its BVPS of 1.87 is way lower than the 2019-2021 levels. But the stock price has dropped below its supposed value when we compare it to the book value. We can confirm it using the EV Model. It shows a target price of ($56 M EV - $27 M Net Debt) / 43 million shares = $1.93, a 5% potential upside.
However, dividends have stopped since 2Q 2022. But I still find it logical since it focuses on its plans. It may materialize, but not in the short run. To assess the stock price better, we will use the DCF Model.
FCFF $5,020,000
Cash $224,000,000
Borrowings $155,000,000
Perpetual Growth Rate 5%
WACC 9.2%
Common Shares Outstanding 43,286,000
Stock Price $2.42
Derived Value $2.83
The derived value confirms our supposition of its reasonability. There may be a 17% upside in the next 12-18 months. As you can see, I increased the perpetual growth rate. Investors may take this opportunity to buy more shares at a discount. They may also choose a hold position while waiting for the 4Q report.
Bottomline
United Insurance Holdings Corp. remains hammered. But it stays solid with its excellent financial positioning. It has high cash reserves to cover its capacity and withstand more hurricanes. Also, the stock price is still reasonable, with upside potential. The recommendation is that United Insurance Holdings Corp. is a buy.
Editor's Note: This article discusses one or more securities that do not trade on a major U.S. exchange. Please be aware of the risks associated with these stocks.