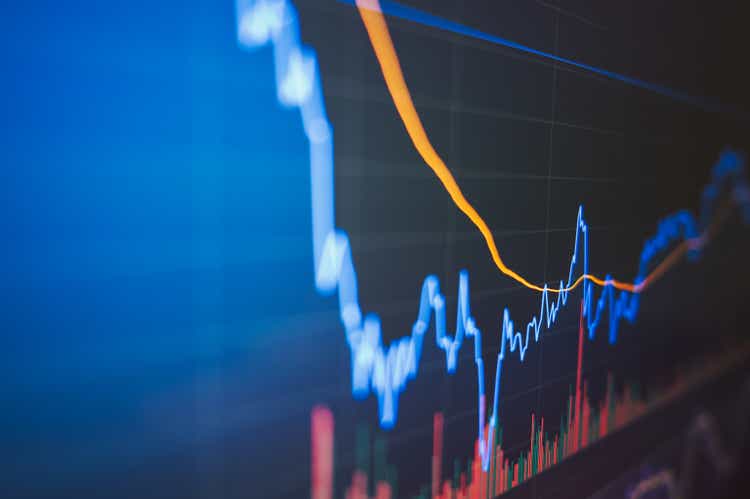 The impact of inflation on consumer pocketbooks varies, but inflated energy and food costs are negative for consumer discretionary spending. Well-publicized layoff announcements are largely coming from the technology sector and other industries that benefited from the work-from-home environment during the pandemic. This raises the question of how strong the consumer is and will be going forward.
The largest component in the calculation of GDP is associated with the consumer, accounting for more than 70% of the economy. With the strength of last Friday's nonfarm payroll report, the employment market seems to be regaining strength. For Fed watchers, this could be a factor that convinces the Fed to continue pushing up interest rates, not that any interest rate cuts are on the horizon anyway. Just looking at the consumer though, household debt to GDP is near a record high as seen in the below chart.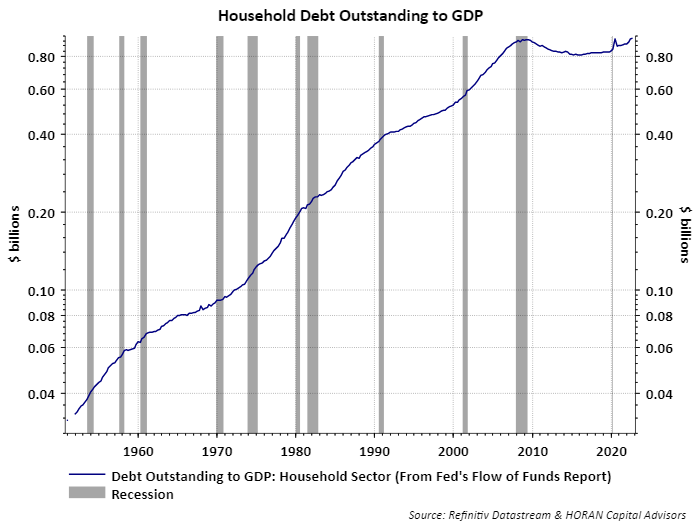 Up until late last year, interest rates were at record low levels with short-term rates near zero percent. Many consumers that either purchased homes or refinanced existing mortgage debt did so at very low and favorable interest rates. Other borrowing rates were low as well. Consequently, the percentage of one's disposable personal income going to service debt obligations remains far lower than at other times in the past.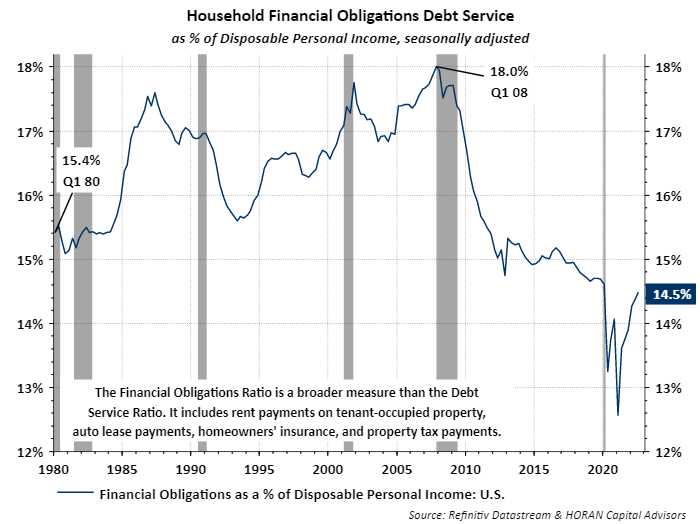 Further, the delinquency rate for consumer loans, those loans more than 30 days past due, remains far below levels reached in prior economic stress periods.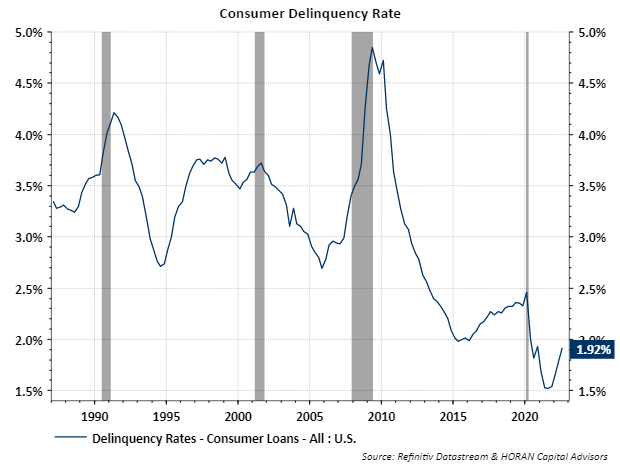 In short, the consumer seems in a position to continue supporting economic growth. As further evidence of the favorable economic activity, the ISM Nonmanufacturers (or Services) Purchasing Managers' Index rose to 55.2 in January from 49.2 in December. Readings above 50 indicate an expanding services sector.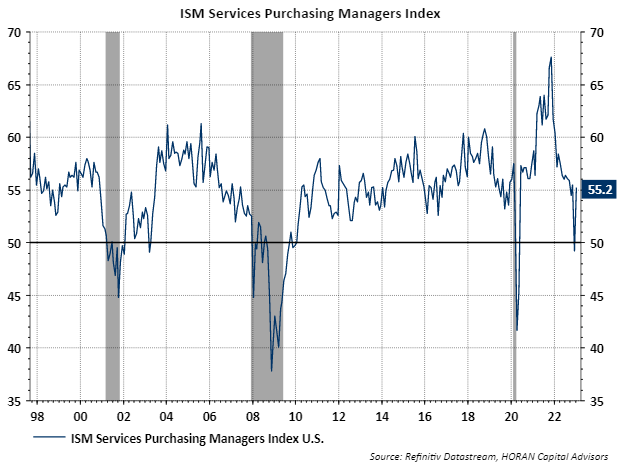 For investors, with the consumer seemingly able to remain a favorable influence on economic growth, the market seems to be in agreement. Earnings growth for the consumer discretionary sector is projected to turn positive in Q1 2023 and Q2 2023.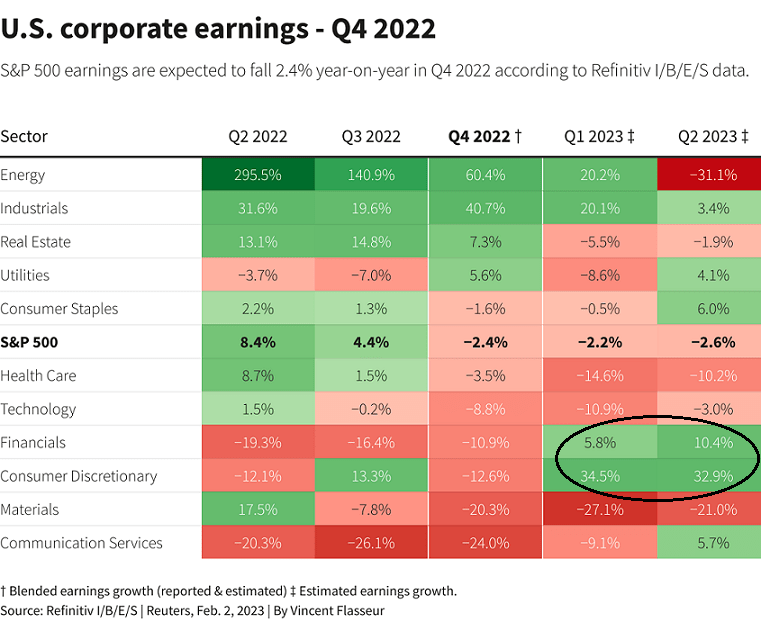 In late October last year, Denise Chisholm, Fidelity's Director of Quantitative Market Strategy, highlighted several themes for investors to watch PDF. One of the themes was favorable on the consumer discretionary sector as consumer wage gains are anticipated to outpace inflation. In her report she notes,
"I reviewed historical times when real consumer spending power was showing similar trends to what we're seeing today. Historically, after similar increases in small businesses' plans to raise wages relative to price hikes, consumer discretionary stocks outperformed the market over the next 12 months some 83% of the time."
Undoubtedly, the equity market has experienced a favorable recovery since the low in October last year, up over 15%. Some consolidation of these gains would be healthy and not a surprise, but if this is the consensus point of view, it is maybe less likely to occur. As it relates to the consumer though, they may be more of a strength than not for the market and the economy.
Editor's Note: The summary bullets for this article were chosen by Seeking Alpha editors.