Park Aerospace Stock: Huge Potential And Major Dividend Hike
Summary
Park Aerospace has increased its dividend and instated a special dividend.
Stock price has surged 60% since October with future growth drivers still in place.
Currently, Park Aerospace has a 3% yield, but future dividend hikes driven by significant growth of the company's key programs could provide a nice yield on cost.
Looking for a helping hand in the market? Members of The Aerospace Forum get exclusive ideas and guidance to navigate any climate. Learn More »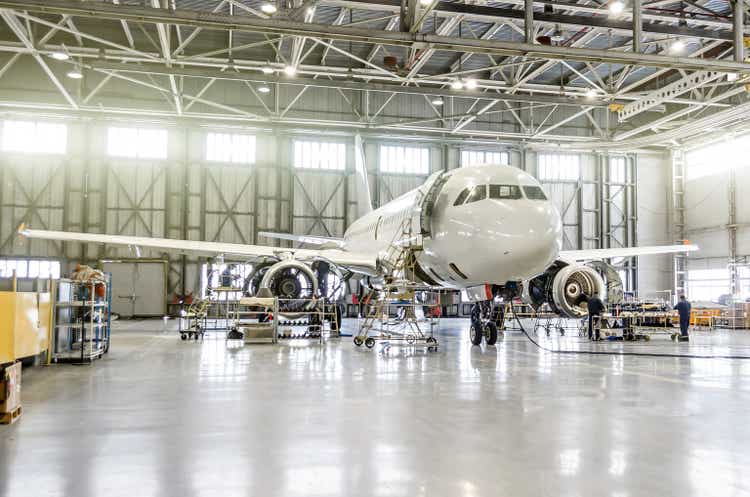 I've been following Park Aerospace (NYSE:PKE) since July last year, the company has promising prospects but with supply chain issues and inflation Park Aerospace saw significant pressure on its ability to deliver as desired. Despite the current pressures, share prices have surged and dividends have increased. In this report, I look at the share price performance, the dividend increases and why a dividend increase makes sense.
Park Aerospace Stock Price Surges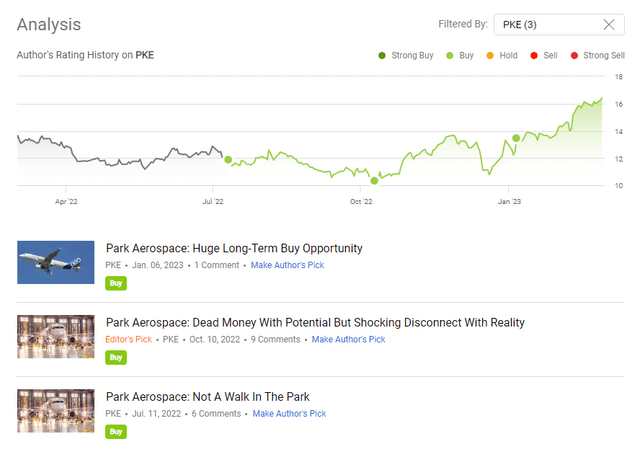 In my first report covering Park Aerospace, I highlighted the struggles that the company was facing but also the opportunities that exist. What was clear at the time was that while its business is promising, its stock price didn't appreciate according to its potential. In my second report, published in October 2022, I found the tone of the CEO off putting. Perhaps that tone was driven by the stock price which had trended down. The CEO made a big deal about big corporations, which took government support during the pandemic, poaching their employees. The CEO did not present a mitigation plan for that and instead seemed to be proud that its employees were doing overtime, but to me the fact that employees do overtime and left to work for competitors did show that the payscale that Park Aerospace provides is not all that attractive and chances are big employees work additional hours to make ends meet and the CEO seemed to be blind to this. In my most recent coverage, I noticed that the tone had improved somewhat and staffing levels had also improved while the big value drivers remain in place but at a delayed timeline. Since its October lows, which strongly coincided with my coverage, shares have gained nearly 60% compared to a 9.9% appreciation for the broader market. So, while the challenges most certainly are there, we also saw improvement and more of the potential reflected in the stock price.
Why Did Park Aerospace Hike Dividend?
Park Aerospace recently announced that it would increase its dividend from $0.10 per share to $0.125 per share marking a 25% increase and instate a special dividend of $1 per share. So, why did the company announce the dividend. Plain and simple, the company is confident about the future and I believe they have reason for that. Secondly, the company has not hiked its quarterly dividend since 2009. The company had to do something to remain attractive and a static dividend that doesn't change is simply not attractive in a high inflation environment. Besides that, the company has not a lot of other ways to deploy the cash. The company has a share repurchase authorization which it is hesitant to use since management believes that management has to deliver and share price appreciation is for the investor to deliver. While I certainly do agree with that mindset, absent of any long-term debt and no need for capital expenditures as the company has already invested in a new production facility the company had to do something with the money or else it would just be dead money sitting on the balance sheet.
The special dividend will be payable April 6, 2023 to shareholders of record at the close of business on March 9, 2023. The total amount of this special dividend is expected to be approximately $20.5 million. What I'd like to hear from the CEO at the next earnings call is where the money for the special dividend as well as the hike will come from. Ideally, I would like to hear about some programs that might start generating the cash to cover the dividend. Because the company has $4.6 million in cash and cash equivalents so it is not the case they can just take the money from the bank and pay it out to shareholders. In order to cover the dividend, they have to liquidate part of their $98.9 million in marketable securities to cash. So, there must be some big moving item in their production and program outlook that makes them feel confident about the future. Either way, with cash and marketable securities, Park Aerospace can easily cover the dividend.
PKE Dividend Yield
Park Aerospace is not a name that is known for consistently increasing its dividends. It is mostly known for consistently paying a dividend and if you look for consistent dividend payers then this name could be of interest to you. With the $0.125 quarterly dividend, the dividend yield is 3.05% which is not too bad and perhaps in years from now we could see further dividend increases as some programs generate more value for the company. So, you could be getting a 3% yield now and a cement a basis for a nice yield on cost. Back in October, Park Aerospace was trading at $10.40 per share. Would you have bought back then keeping in mind growth drivers, your yield on cost now would be 4.8%. I don't own shares of Park Aerospace, but while many analysts are focused on yield I am looking at yield on costs as I am achieving a certain dividend and future growth at a certain costs basis. While Park Aerospace has no strong history of increasing dividends, I do believe that a 3% current yield and the prospect of significant growth could make the company decide to be a more consistent dividend grower instead of just priding itself as a consistent dividend payer.
The Airplane and Defense Programs With Potential For Park Aerospace
Park Aerospace has many programs from which it could harvest significantly higher value than it does today. One area is driven by the geopolitical tension globally, which results in higher missile defense demand spurring demand for Park Aerospace's RAYCARB C2®B ablative materials. The company is also considering to use some of its factory space for Automated Fiber Placement or AFP manufacturing for which it might partner up with a big aerospace company.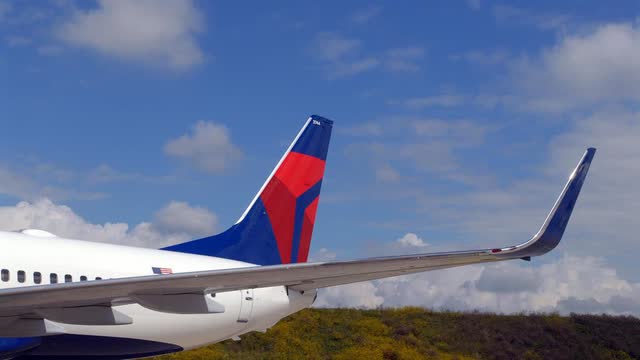 So maybe, the dividend hike and the special dividend is related to some movement in utilizing the factory space for a new project. Additionally, there seems to be some movement in getting the drag reduction kit from Aero Design Lab certified as Delta Air Lines (DAL) has signed a Memorandum of Understanding for testing the kit on the Boeing 737-800 and Boeing 737-900ER fleet. The company has the option to purchase 211 kits once the drag reduction kit is certified. For 2023, Park Aerospace expects $2 million in revenues which are likely linked to the delivery of materials for two kits. Modeling the Park Aerospace revenue of a kit at $1 million, the deal with Delta Air Lines could result in $211 million. We also know that WestJet is interested in the kit as it signed an agreement to test it on the Boeing 737-700. The company has 77 aircraft in the fleet meaning that the combined revenue potential is over $285 million for these two airlines alone. Park Aerospace currently has annualized revenues of around $55 million. So having a revenue potential of $285 million from just two customers is significant and with around 6,000 Boeing (BA) 737NG aircraft in service the revenue potential is big once the kit is certified and adopted globally. So, this can be a significant value driver.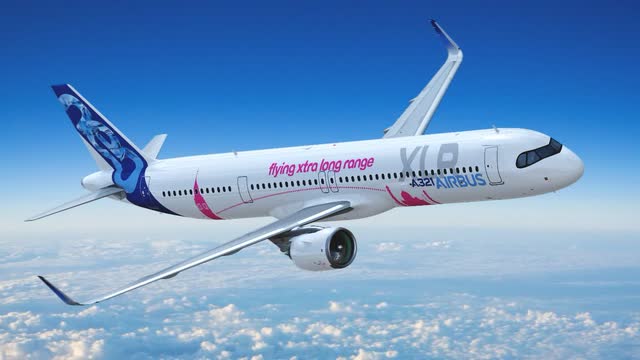 Park Aerospace also is the sole source material provider for the LEAP 1A and LEAP 1C turbofans which are used on the Airbus A320neo (OTCPK:EADSF) and COMAC C919. The delivery stream of the COMAC C919 is one that is unknown, so while there is significant revenue potential there I want to look at the Airbus production plans which should push the Park Aerospace revenues higher. The target, while delayed, remains for Airbus to produce 75 Airbus A320neo family airplanes per month, which will likely happen in the second half of the decade, which should result in annual sales potential of around $33 million. Based on stable market shares between the two turbofan options, there is around 75% upside from current revenue levels for Park Aerospace.
So, overall just from the missile defense materials, the Airbus 320neo potential and the drag reduction kit potential there could be significant upside to revenues in future years and I believe that has played a role in the PKE dividend being increased by 25%. The timelines for value to be generated are still unknown but Park Aerospace has the potential to turn itself from a $55 million revenue company to well over $100 million if some of its products go higher in rate or gain traction.
Conclusion: Park Aerospace Potential For Higher Share Prices Remains
While Park Aerospace did not announce any new project that supports its dividend increase, I do understand that the company has hiked its dividend as it did not hike the dividend for years and while there are no definite timelines we do see the potential value generation from current levels on ablative materials for missile defense, Airbus A320neo and Boeing 737 drag reduction kits is significant. What I will be looking at during the next earnings call is more color from management on what drove the decision for the dividend hike as I am hoping that the company has some news on future revenue streams that might start materializing.
Update 3/3/2023 6:24 AM UTC+2: A previous version of this report did not consider the marketable securities that can be liquidated to cash quickly and should give Park Aerospace no issues in paying the dividend from cash and marketable securities.
Editor's Note: This article discusses one or more securities that do not trade on a major U.S. exchange. Please be aware of the risks associated with these stocks.
If you want full access to all our reports, data and investing ideas, join The Aerospace Forum for the #1 aerospace, defense and airline investment research service on Seeking Alpha, with access to evoX Data Analytics, our in-house developed data analytics platform.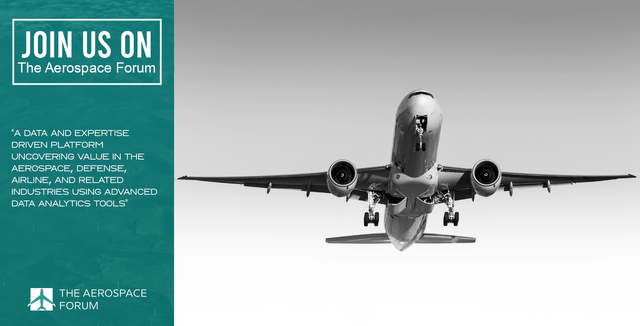 This article was written by
Dhierin-Perkash Bechai is an aerospace, defense and airline analyst.
Dhierin runs the investing group
The Aerospace Forum
, whose goal is to discover investment opportunities in the aerospace, defense and airline industry. With a background in aerospace engineering, he provides analysis of a complex industry with significant growth prospects, and offers context to developments as they occur, describing how they might affect investment theses. His investing ideas are driven by data informed analysis. The investing group also provides direct access to data analytics monitors.
Learn more
.
Analyst's Disclosure: I/we have a beneficial long position in the shares of BA, EADSF either through stock ownership, options, or other derivatives. I wrote this article myself, and it expresses my own opinions. I am not receiving compensation for it (other than from Seeking Alpha). I have no business relationship with any company whose stock is mentioned in this article.
Seeking Alpha's Disclosure: Past performance is no guarantee of future results. No recommendation or advice is being given as to whether any investment is suitable for a particular investor. Any views or opinions expressed above may not reflect those of Seeking Alpha as a whole. Seeking Alpha is not a licensed securities dealer, broker or US investment adviser or investment bank. Our analysts are third party authors that include both professional investors and individual investors who may not be licensed or certified by any institute or regulatory body.