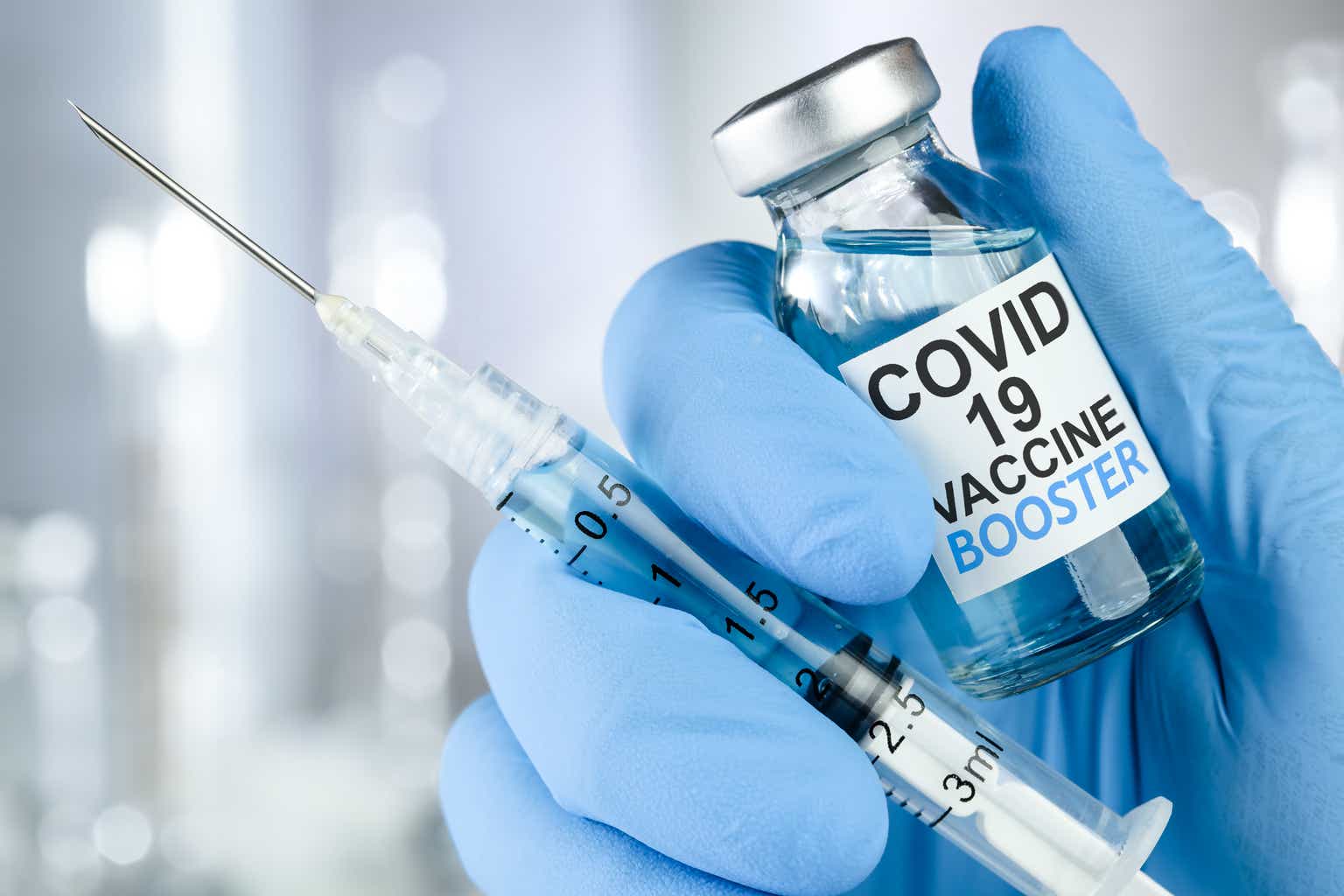 REIT Rankings: Healthcare
This is an abridged version of the full report and rankings published on Hoya Capital Income Builder Marketplace on March 8th.
Healthcare REITs - which were literally "ground zero" of the COVID pandemic - will experience lasting effects - both positively and negatively - from the (hopefully) once-in-a-generation pandemic. Previously seen as one of the more "bond-like" REIT sectors due to the predictable nature of healthcare demand along with their heavy use of long-term triple net lease structures, healthcare REIT fundamentals are slowly normalizing after several years of dramatic dislocations, but aren't entirely out of the woods yet as near-term headwinds persist. Within the Hoya Capital Healthcare REIT Index, we track all 16 healthcare REITs, which account for roughly $130 billion in market value.
The healthcare REIT sector is a compilation of five rather distinct sub-sectors, each with different risk/return characteristics, and these five sectors can be further defined along the "Private-Pay" versus "Public-Pay" delineation. The "private-pay" side is comprised of Senior Housing ("SH"), Medical Office Building ("MOB"), and Lab Space (also called Life Sciences). The senior housing sub-sector is further segmented based on lease structure: triple-net leased ("NNN") properties and senior housing operating ("SHOP") properties. The public-pay side is comprised of the Skilled Nursing ("SNF") and Hospital segments - both of which rely more directly on Medicare and Medicaid reimbursements and other government programs. Healthcare REITs across all five sub-sectors typically lease properties to tenant operators under a long-term triple-net lease structure, and reliance on these third-party operators is a relatively unique feature of the sector.
Triple net leases are only as "safe" as the tenant's ability to pay the rent, and questions over the financial health of many operators are certainly nothing new for healthcare REITs but remain the primary source of near-term and medium-term risk. Already dealing with challenges on the labor-front before the pandemic, staffing shortages became critical issues at healthcare facilities across the care spectrum during the pandemic as intensely-challenging work conditions prompted a surge in early retirements and career shifts. While the overall workforce recovered to pre-pandemic employment-levels by mid-2022 and is now 2% above 2019-levels, employment in the Nursing & Residential Care category remains 10% below pre-pandemic levels. Lack of competitive pay and inefficiencies in the U.S. higher education system are the most commonly cited reasons for the nursing shortage. The average hourly pay for registered nurses is $37/hour at the end of 2022 - up 7% from the prior year.
For Healthcare REITs - the physical epicenter of the pandemic - the road to recovery has remained inconsistent across its distinct sub-sectors, with "private-pay" segments now showing notable improvement while "public-pay" segments relapse. The public-pay segments - Hospital and Skilled-Nursing - have seen a re-intensification of tenant operator issues amid pressure from soaring labor costs and waning government fiscal support, triggering some missed rents and lease renegotiations. On the private-pay side, the long-awaited recovery is finally taking hold for senior housing REITs, the segment that incurred the most direct hit from the pandemic. Conditions have been more stable throughout the pandemic in the MOB and Lab Space segments, where nursing labor and payor issuers aren't significant considerations, but even these sectors have faced challenges from Work-From-Home trends that have forced occupiers to evaluate their space needs.
The bifurcation in operating performance between these healthcare sub-sectors is apparent in their reported same-store Net Operating Income ("NOI") metrics - which reflects property-level performance - and Funds From Operations ("FFO") metrics - which reflects corporate-level performance. Lab Space REITs have consistently been at the top of the charts across both metrics throughout the pandemic and will have delivered cumulative FFO growth of over 25% since the end of 2019 if their full-year 2023 outlook is met. MOB REITs have delivered a steady performance throughout the pandemic and will have delivered over 15% cumulative FFO growth between 2019 through 2023. The other three sub-sectors have seen more volatility in performance. Senior Housing REIT FFO plunged over 25% from 2019 through 2021, but the SH segment is expected to be among the fastest growers in 2023. For Skilled Nursing and Hospital REITs, after solid performance early in the pandemic, the outlook for 2023 indicates a significant FFO decline resulting from missed rents and lease renegotiate.
Skyrocketing labor costs from the reliance on third-party nursing agencies to plug staffing gaps have been the most pressing issue for this "public pay" segments, but recent data suggest that the pressures may be easing ever so slightly. According to the most recent NIC Executive Insights Survey collected between Nov. 14 to Dec. 11, 2022, 17% of senior care operators reported "severe" staffing shortages at their organization - down from 25% of respondents who reported the same back in March. According to Bureau of Labor Statistics data in the JOLTS report, the number of job openings in the Health Care and Social Assistance category peaked in March at nearly 2.1 million but has declined about 7% through the most recent December report, consistent with other employment reports and industry commentary suggesting that the worst of the labor crunch is easing - potentially removing one of the more immediate headwinds on operators.
For senior housing - a sub-sector that was as beaten down as any sector during the pandemic - the long-awaited recovery is finally taking hold, and is being amended by a combination of intersecting tailwinds. Some relief on the labor-front is certainly beneficial and much-needed, but the most notable trends of late have been the record-setting rent growth. Historically, SH market rent growth has been closely linked with the Cost of Living Adjustment ("COLA") to Social Security, which increased monthly benefit payments in 2022 by 5.9% and again in 2023 by 8.7%. Following that correlation, market rent growth has accelerated significantly in recent quarters and will likely accelerate even faster in 2023. Remarkably, the total increase in COLA in 2022 and 2023 (15%) is roughly equal to the previous 12 years combined (16%). Together with the moderation in new supply growth, we expect SH fundamentals to be among the best in the REIT industry over the next several quarters.
Healthcare REIT Performance
Healthcare REITs were slammed during the early onset of the COVID pandemic and underperformed the broader Equity REIT Index for three-straight years between 2019 to 2021, but were among the better-performers in 2022 and are once again slightly outpacing the Equity REIT Index in 2023. The Hoya Capital Healthcare REIT Index is higher by roughly 4% so far in 2023, slightly outpacing the 3% increase this year from the market-cap-weighted Vanguard Real Estate ETF (VNQ) and matching the 4% advance from the S&P 500 (SPY). Healthcare REITs have lagged the broader Equity REIT Index over most longer-term measurement periods, however, producing average annual returns that trail the benchmark by about 3% per year since the start of 2015 and by about 4% per year since 2010.
Reversing the sub-sector performance trends from last year, private-pay REITs have been the leaders this year, led on the upside by senior housing REITs Welltower (WELL) and Ventas (VTR). Small-cap Diversified Healthcare (DHC) - which plunged nearly 80% last year - has soared more than 150% this year, fueled in part by the acquisition of DHC's largest tenant - AlerisLife (ALR) - by ABP Acquisition, an affiliate of RMR Group, at an 85% premium to its prior close. DHC owns a 32% stake in ALR and agreed to tender its shares. Hospital operator Medical Properties (MPW) has been a notable laggard over the past two years - a name that has become a fiercely contested "battleground stock" after coming into the cross-hairs of short-sellers, which have focused their critique on financial health and complex relationship between MPW and its largest tenant - Steward Health Care.
Importantly, many of the larger healthcare REITs operate with some of the more well-capitalized balance sheets across the real estate sector, and ample access to capital is one of the persistent strengths of the sector, allowing for accretive external growth via acquisitions which we believe may be more plentiful over the next several years as weaker private operators get "shaken out" by the pandemic's impacts. Eight of the eighteen REITs command investment-grade bond ratings from S&P. The average healthcare REIT had a debt ratio of 35% compared to the 30% REIT sector average, and the sector trades slightly above the REIT Average based on Debt/EBITDA metrics and based on variable rate debt exposure. While most REITs have minimal variable rate debt exposure, four REITs do have variable rate debt percentages above the 10% threshold - CareTrust (CTRE), Universal Health (UHT), Sabra Health Care (SBRA), and Diversified Healthcare (DHC).
Senior Housing Fundamentals
The rebound for Senior Housing REITs this year has been driven by a strong slate of earnings reports and encouraging private-market data. Welltower (WELL) noted that its FFO rose 17.1% in 2022 and projects growth of 2.7% in 2023 which would bring its FFO to within about 5% of pre-pandemic levels by the end of the year. Ventas (VTR) reported FFO growth of 6.4% in 2022 and expects 7.8% in 2023 - which would be among the highest FFO growth rates across the REIT industry this year if achieved. Both REITs project a robust rebound in their SHOP segment, with WELL projecting a 19.5% in same-store SHOP NOI growth in 2023, while Ventas is close behind at 18.0%. Diversified Healthcare (DHC) noted that it was able to raise senior housing monthly rents by nearly 9% while simultaneously improving occupancy by 380 basis points, driving a 14% increase in comp revenues.
The closely-watched National Investment Center ("NIC") quarterly senior housing report also shows that SH operates are currently enjoying significant pricing power in their senior housing operating ("SHOP") portfolios. Occupancy increased nearly 1% in Q4 to 83%, which is up 5.2% from the pandemic occupancy low of 77.8% in the second quarter of 2021. NIC also reported that rents increased by 4.9% year-over-year in Q4, the largest increase since the record began in 2006. Also of note, NIC reported a continued slowdown in inventory growth to the lowest since 2013 - good news for senior housing REITs as supply growth had been the most persistent headwind for the senior housing sector before the pandemic. Total units under construction equaled 35,719 units, the fewest units under construction since 2015.
Lab Space Fundamentals
Lab space owner Alexandria (ARE) was an upside standout during earnings season after reporting very strong results, projecting 2023 full-year FFO growth of 6.4% while recording blended leasing spreads of 19.6% in Q4 and 22.1% for full-year 2022 - its second-highest annual cash-basis rental rate growth in its history. Notably, after three-quarters of sequentially declining leasing volume following a record surge in late 2021, ARE reported an acceleration in leasing volume to 2.0M square feet - its fourth-best quarter on record - pushing back on concerns over softening demand from reduced biotech and pharmaceutical hiring. ARE projects that it will achieve cash rent spreads between 11-16% for full-year 2023 with an occupancy rate of 95.3% while achieving same-store NOI growth of 5.0% at the midpoint. ARE reiterated that the specialized nature of lab space facilities - which typically have HVAC and electrical infrastructure - would be costly to retrofit into a traditional corporate office building.
Brokerage firm CBRE published its updated Lab Space real estate report last month, which concluded: "despite economic headwinds, the life sciences market finished 2022 with solid fundamentals," but the firm did caution that supply growth will remain elevated for several more quarters. CBRE notes that the average asking rate hit a record-high $62.16 PSF, "driven by record levels of new premier lab space construction." The rate of life sciences employment growth slowed in Q4, however, as companies reduced job openings and laid off staff to maintain cash flow. Vacancy rose across most markets, bringing the national average to 5.7% in Q4 from 5.1% in Q3. However, this was the same rate as a year ago and less than any quarter before 2021. CBRE concludes that "vacancy is beginning to return to normal levels after the frenetic activity of 2021 pushed vacancy to historic lows." Nearly 1.4 million sq. ft. was delivered in Q4 2022 alone, and lab space under construction as of Q4 is two and a half times more than in 2020 and up by 8 million sq. ft. from Q4 2021.
Medical Office Fundamentals
Medical Office Building ("MOB") fundamentals are back to being "boring" - but that's quite alright. While inflation risks linger, recent trends suggest that concerns over telehealth and work-from-home disruptions are overstated. Survey data from JLL finds that telehealth has declined from a peak of 52% during the pandemic to 10% of all visits, underscoring the in-person nature of most medical services and the lack of "stickiness" in the trends that we observe in the traditional office space. Absorption of space outpaced new supply for a six-straight quarter in Q4, lifting the overall national occupancy rate to above pre-pandemic levels. Healthcare Realty (HR) noted that its full-year FFO declined 1.2% in 2022 - roughly in line with expectations. While HR did not provide FFO guidance 2023, it did provide relatively upbeat commentary and noted that it expects its same-store NOI to accelerate to 3.0% for the year at the midpoint of its range, up from 2.6% in 2022. HR commented that "MOB fundamentals remain favorable with robust demand for outpatient facilities...we see green shoots that inflation pressure and labor costs are easing, especially for health systems."
Other MOB-focused REITs reported results that were generally in-line with expectations. Global Medical (GMRE) reported in-line results, achieving full-year FFO growth of 3.2% in 2022. While GMRE did not provide full-year FFO guidance either, it did note that it expects that its occupancy rate - which ended the quarter at currently at 96.5% - will be above 96% throughout the year. GMRE expects to slow its pace of acquisitions this year, commenting that it "saw a large number of opportunities in Q4, but opted to pass as we saw nothing compelling giving our cost of capital." A segment known for its stability and recession resistance, on-the-ground fundamentals have been less dynamic as MOB REITs continue to report relatively steady occupancy rates and limited new supply. With the majority of MOB leases being structured as long-term triple-net leases with fixed annual escalators resulting in steady 1-3% rent growth, persistently elevated inflation remains a risk factor.
Skilled Nursing & Hospital REIT Fundamentals
On the public-pay side, we've seen an intensification of tenant rent collection from struggling tenant operators. Gibbins Advisors reported last month that bankruptcy filings for healthcare companies nearly doubled in 2022 compared to the prior year, which it attributes to this "COVID hangover" resulting from waning government support and higher labor costs. Medical Properties Trust (MPW) has been the prime example, providing a downbeat outlook for 2023 with expectations of a 13.5% dip in its FFO at the midpoint of its range. Tenant concerns were the focus of the report with MPW reporting that Prospect Medical - its third-largest tenant at roughly 12% of revenues - has stopped paying rent. Skilled nursing REIT Omega Healthcare (OHI) also reported ongoing rent collection difficulties from a handful of struggling operators, but also highlighted some progress in restructurings and reiterated its confidence in its ability to cover its dividend.
Healthcare REIT Dividend Yields
Healthcare REITs have historically been strong dividend payers and continue to rank toward the top of the REIT sector in that regard. Healthcare REITs currently pay an average dividend yield of 5.5% - well above the market-cap-weighted REIT sector average of 4.2%. While several healthcare REITs have delivered very strong dividend growth in recent years, on average, the sector has seen muted dividend growth over the past half-decade. As noted above, of the 16 names in the healthcare REIT space, 8 REITs are currently paying higher annualized dividends per share compared to full-year 2019, 2 pay the same rate, while 6 REITs pay dividends that are below that of 2019.
With a reasonable payout ratio of around 70%, on average, we believe that current dividend levels for private-pay healthcare REITs are healthy and sustainable, but several of the public-pay REITs are beginning to push the upper limits of dividend coverage. Six healthcare REITs boosted their dividend last year, led by a 5% bump from Alexandria Real Estate (ARE), while one REIT - National Health Investors (NHI) reduced its payout. We've seen one healthcare REIT raise its dividend this year as Community Healthcare (CHCT) raised its payout by 1%. Dividend yields of the individual names in the healthcare REIT sector range from a low of 2.23% from Diversified Healthcare (DHC) to a high of 11.04% from Medical Properties (MPW).
Takeaway: Life After The Pandemic Favors Private-Pay
For Healthcare REITs - the physical epicenter of the pandemic - the road to recovery over the past three years has remained inconsistent across its distinct sub-sectors, with "private-pay" segments now showing notable improvement while "public-pay" segments relapse. We reiterate our view that investors should skew their longer-term exposure toward the "private pay" sectors - senior housing, medical office, and lab space - which should more directly benefit from structural tailwinds associated with the aging population and shift towards lower-cost healthcare settings while taking a more tactical approach on the higher-yielding "public-pay" skilled-nursing and hospital sectors.
For an in-depth analysis of all real estate sectors, check out all of our quarterly reports: Apartments, Homebuilders, Manufactured Housing, Student Housing, Single-Family Rentals, Cell Towers, Casinos, Industrial, Data Center, Malls, Healthcare, Net Lease, Shopping Centers, Hotels, Billboards, Office, Farmland, Storage, Timber, Mortgage, and Cannabis.
Disclosure: Hoya Capital Real Estate advises two Exchange-Traded Funds listed on the NYSE. In addition to any long positions listed below, Hoya Capital is long all components in the Hoya Capital Housing 100 Index and in the Hoya Capital High Dividend Yield Index. Index definitions and a complete list of holdings are available on our website.
Editor's Note: This article covers one or more microcap stocks. Please be aware of the risks associated with these stocks.