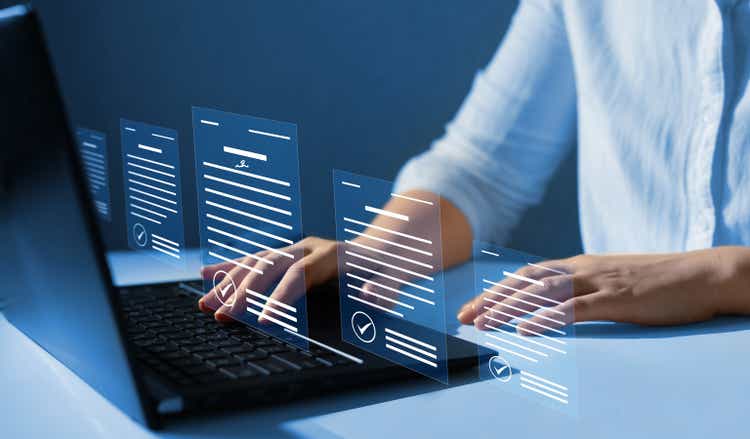 One of the most important utilities that a blockchain can have is smart contract operability. Given that, there are dozens of smart contract chains that have a top 100 market cap in the broad crypto market. Ethereum (ETH-USD) is still far and away the most large based on DeFi footprint and broader adoption, but there are key reasons why other smart contract chains have come to market.
At the height of DeFi growth and the NFT craze, the cost to transact on Ethereum rose to ridiculously high levels per transaction. This made it uneconomical to participate in lower-value transactions on Ethereum. While I'm still very bullish on Ethereum long term, Ethereum's scalability issues have been well documented.
High transaction fees are less concerning for assets that have six figure price tags like homes or 'blue chip' NFTs. But for very low value transactions in areas like gaming or micropayments, Ethereum is essentially unusable on the base layer. This is why popular P2E gaming platform Axie Infinity (AXS-USD) had to utilize the Ronin sidechain for gameplay - this led to an enormous $650 million breach as assets were lost when a hacker found a vulnerability in the Ronin bridge about a year ago. There are obviously risks associated with using bridges for swaps or more scalable side-chains.
This is why even as bullish as I am on Ethereum long term, I believe it does make some sense to get exposure to non-EVM blockchains that are optimized for cheap, scalable network activity. One of my favorite ideas in that area is Algorand (ALGO-USD).
What is Algorand?
Algorand is a layer 1 blockchain that enables high throughput with transaction fees that are a fraction of a penny. The ALGO chain uses a proof of stake mechanism rather than a proof of work mechanism. This means it requires far less energy to complete blocks and has thus been positioned as "the green blockchain" by its developers.
Algorand was founded by Silvio Micali. Micali is a nearly 40 year faculty member at MIT and a researcher who has studied cryptography. He also co-invented zero-knowledge proofs. He is a Turing Award winner for computer science and a member of the National Academy of Engineering. In addition to founding Algorand, he is currently in charge of research for the protocol's development.
MyAlgo Wallet Breach
One of the more notable developments from the Algorand community over the last month was the MyAlgo Wallet breach. In this hack, roughly 30 million ALGO were siphoned from numerous users of the MyAlgo application. In total, it is an estimated heist of a little over $9 million adjusting for the nominal price of ALGO. Purely anecdotally, judging by some of the complaints that can be witnessed on Twitter, the MyAlgo hack has been a point of contention within the community that I believe has led to underperformance in the price of ALGO in the month of March:
Now down 19% month to date, ALGO has been lagging the native assets of other alternative layer 1 blockchains like Aptos (APT-USD), Cardano (ADA-USD), and Solana (SOL-USD). While the MyAlgo hack is discouraging for the Algorand community, it's important to note that the hack was at the application layer and was not a failure of the Algorand blockchain according to Algorand Foundation CTO John Woods.
Network Activity
From a DeFi standpoint, Algorand's network activity has been strong despite the decline in coin price. We can see from DeFi Llama data that total value locked on chain, or TVL, has been steadily growing on Algorand despite crypto winter:
From a native asset standpoint, Algorand's TVL has increased by 24.5% year to date from 557.3 million ALGO at the start of the year to 693.8 million ALGO as of March 13th.
| Wallet Thresholds | 12/31/2022 | 3/13/2023 | YTD |
| --- | --- | --- | --- |
| Total Addresses | 29.37m | 29.96m | 2.0% |
| Over 1K ALGO | 123,219 | 130,052 | 5.5% |
| Over 10k ALGO | 21,977 | 23,844 | 8.5% |
| Over 100k ALGO | 2,214 | 2,262 | 2.2% |
Source: Algoexplorer
Not nearly as exciting as the TVL growth, wallet addresses have grown year to date as well from 29.4 million to just under 30 million. The growth in holders has been stronger in wallet addresses with over 10 thousand ALGO but as the thresholds get larger the growth tapers off.
One area that I would like to see some better momentum is in total transactions. In March of 2022 the chain was averaging 7.1 million daily transactions and so far this month that number has fallen approximately 59.% down to 2.9 million daily transactions.
Risks
The crypto industry faces headwinds. Regulation is probably the biggest long term risk that potential investors should consider as Gary Gensler's SEC has made it no mystery the agency now views anything that isn't Bitcoin (BTC-USD) to be an unregistered security even if the asset fails to meet all 4 criteria of the Howey Test. It's difficult to predict what those regulations could look like before jurisdiction over the space is sorted out. But if you buy the notion that crypto is the target of Operation Chokepoint 2, then some of the recent actions by regulators against crypto businesses and crypto-friendly banks might make more sense.
Summary
Algorand is a low transaction cost, scalable blockchain that was founded by a leading computer scientist. Picking layer 1 winners not named Ethereum is tricky and possibly carries more risk than just picking the more established smart contract ecosystem. But I think Algorand is a layer 1 that should be on the radar of most crypto buyers. I have personally added to my Algorand position on the recent dip below $0.20 as I believe any concerns about the MyAlgo Wallet hack have been overblown by the market.
Editor's Note: This article covers one or more microcap stocks. Please be aware of the risks associated with these stocks.