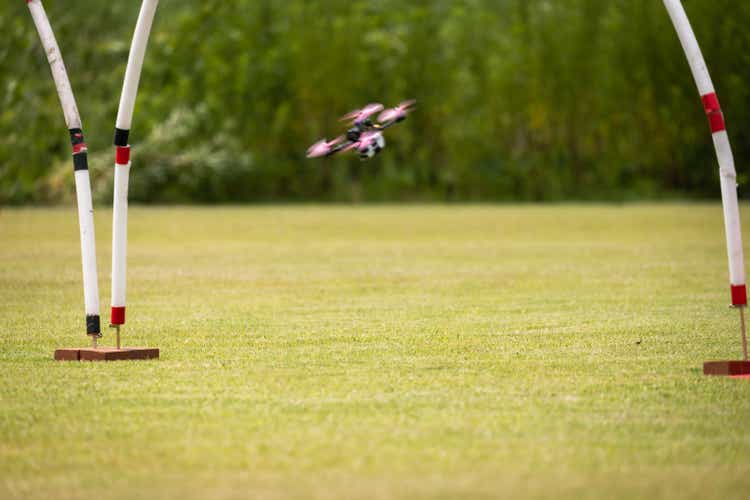 A Quick Take On Unusual Machines, Inc.
Unusual Machines, Inc. (UMAC) has filed to raise $20.125 million in an IPO of its common stock, according to an S-1 registration statement.
The firm is seeking to acquire the consumer drone and related products business from Red Cat Holdings, Inc. (RCAT).
It is unusual for a company with no operating history to seek public investment to acquire its primary operating assets.
I'll provide a final opinion when we learn more IPO details.
Unusual Machines Overview
San Juan, Puerto Rico-based Unusual Machines, Inc. was founded to acquire the consumer drone operations of Red Cat Holdings for $18 million in cash, a convertible note and issuance of the firm's Series A convertible preferred stock.
Management is headed by Chairman and CEO Brandon Torres Declet, who has been with the firm since April 2022 and was previously CEO at AgEagle Aerial Systems, Inc. (UAVS) and prior to that founded Measure UAS.
The company's primary offerings will include the following:
Fat Shark - FPV goggles

Rotor Riot - drones.
As of December 31, 2022, Unusual Machines has booked fair market value investment of $4.7 million from investors including Jeffrey Thompson, Gordon Holmes, Michael Laughlin and Eleven Ventures.
The company will seek to develop and sell Fat Shark and Rotor Riot first person view [FPV] goggle technologies and drones to businesses and consumers.
The firm will also pursue an acquisition strategy as needed to speed its go-to-market efforts and expand its technology or distribution capabilities.
Unusual Machines' Market & Competition
According to a 2020 market research report by Transparency Market Research, the global market for FPV and racing drones was an estimated $786 million in 2019 and is forecast to reach $3.2 billion by 2027.
This represents a forecast robust CAGR of 19% from 2019 to 2027.
The main drivers for this expected growth are a sharp rise in the number of casual drone users, advancements in drone technologies, and the inception of several drone racing leagues worldwide.
Also, the chart below summarizes various aspects of the market dynamics: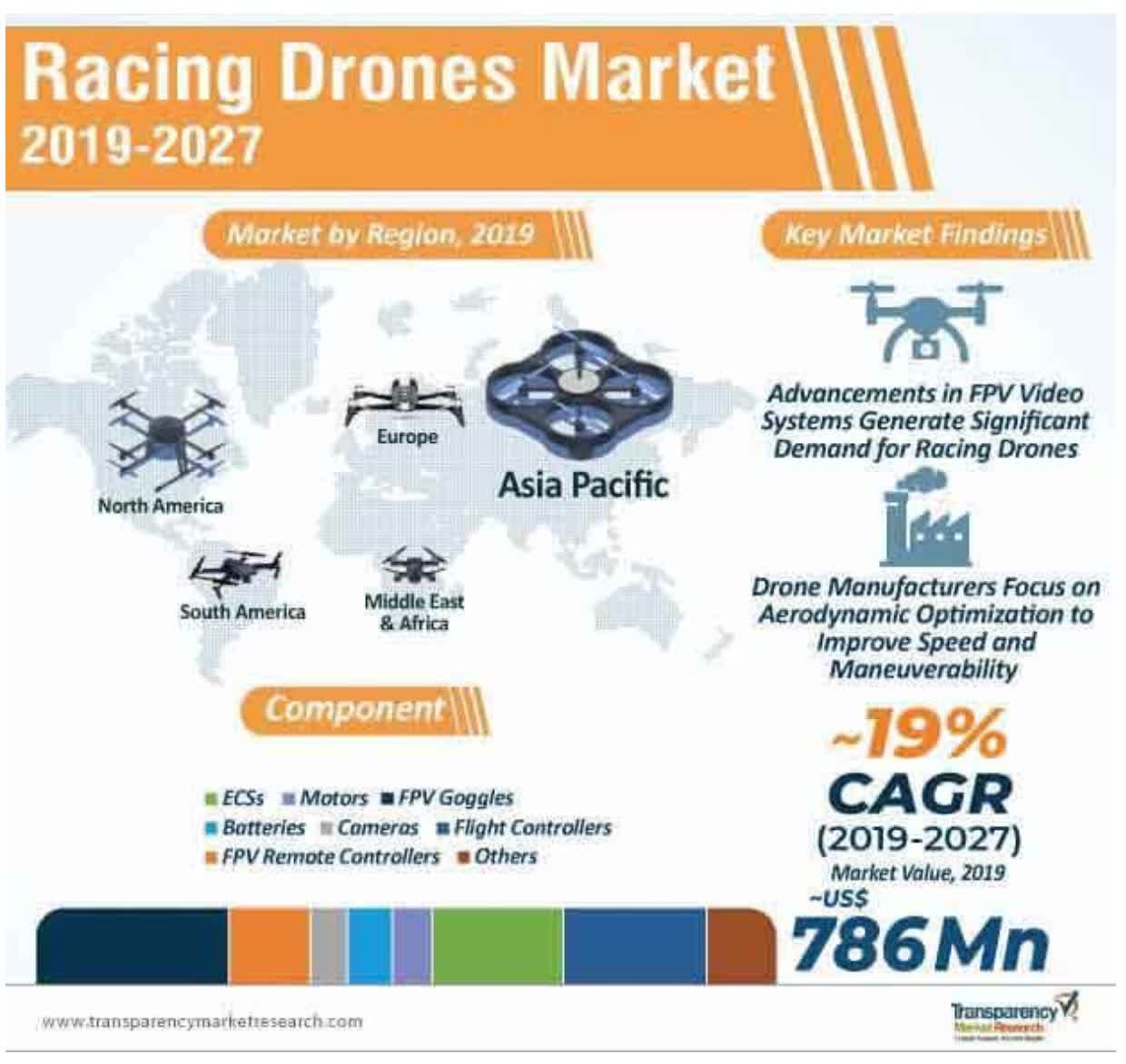 Major competitive or other industry participants include the following:
SZ DJI

T-Motor

Samsung

Sony

LG Electronics

HTC

Lenovo

Epson

Yuneec

Boscam

Eachine

Walkera

SkyZone

MicroLED

Others.
Unusual Machines, Inc. Financial Performance
Below are relevant financial results derived from the firm's registration statement: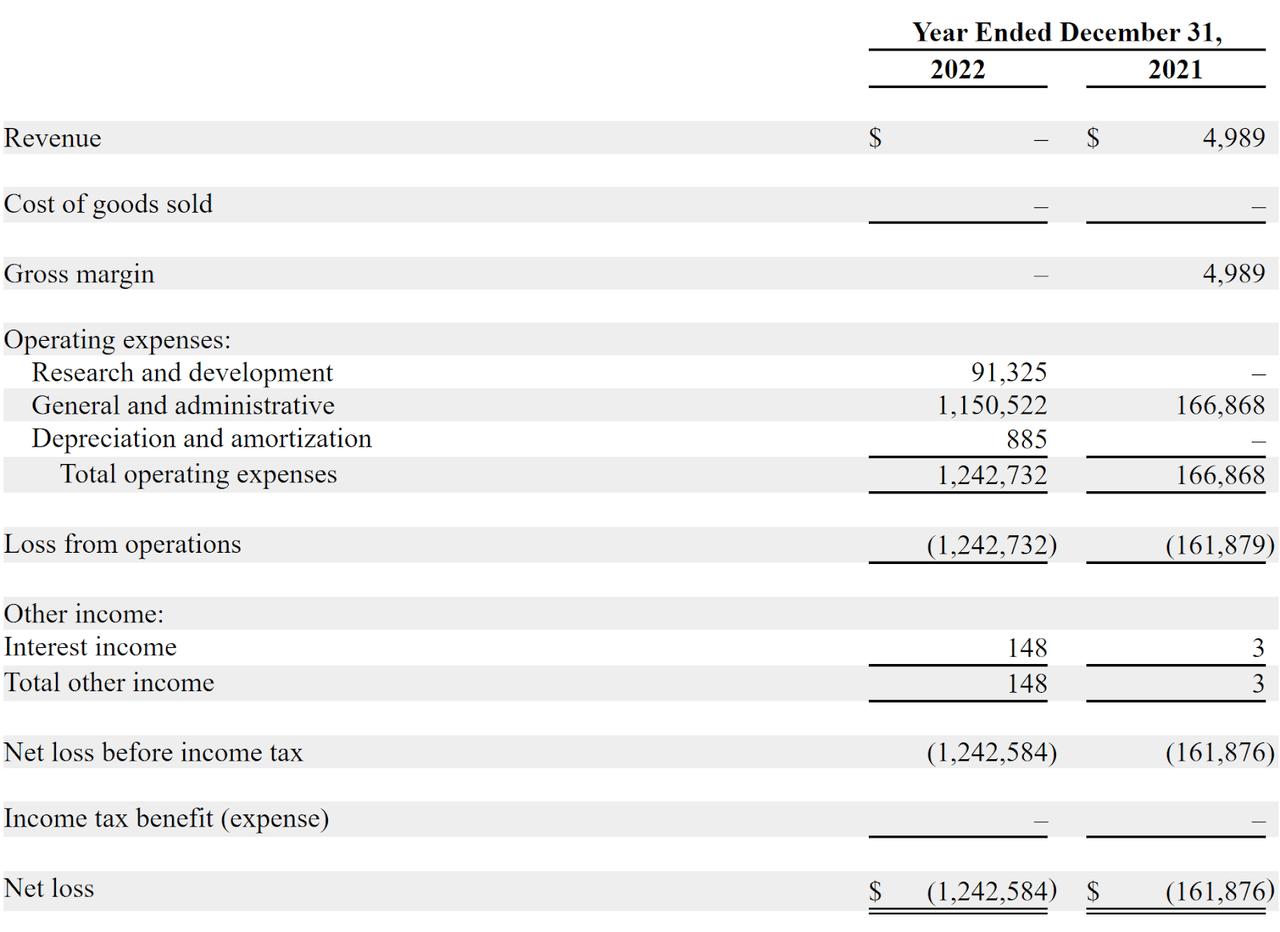 As of December 31, 2022, Unusual Machines had $3.1 million in cash and $120,938 in total liabilities.
Unusual Machines, Inc.'s IPO Details
Unusual Machines intends to raise $20.125 million in gross proceeds from an IPO of its common stock, although the final figure may differ.
No existing shareholders have indicated an interest in purchasing shares at the IPO price.
Management says it will use the net proceeds from the IPO as follows:

Management's presentation of the company roadshow is not available.
Regarding outstanding legal proceedings, management says the firm is not currently a party to any litigation, and neither are the proposed acquisition targets Fat Shark or Rotor Riot.
The sole listed bookrunner of the IPO is Revere Securities.
Commentary About Unusual Machines' IPO
UMAC is seeking U.S. public capital market investment to fund the acquisition of Red Cat's consumer drone segment.
The company has no real operating history, although senior management has industry experience.
The firm currently plans to pay no dividends and to retain any future earnings for reinvestment back into the firm's growth initiatives and working capital requirements.
The market opportunity for FPV and racing drones is moderate and is expected to grow at a relatively high rate of growth in the coming years, so Unusual Machines, Inc. has industry growth dynamics in its favor.
Revere Securities is the sole underwriter, and IPOs led by the firm over the last 12-month period have generated an average return of negative (53.5%) since their IPO. This is a bottom-tier performance for all major underwriters during the period.
Risks to the company's outlook as a public company include its thin capitalization and likely need for additional investment to execute on its business plan.
Also, it is unusual to have a company seek to IPO to acquire its initial set of assets.
When we learn more about the IPO's pricing and valuation assumptions, I'll provide an update on Unusual Machines, Inc.
Expected IPO Pricing Date: To be announced.